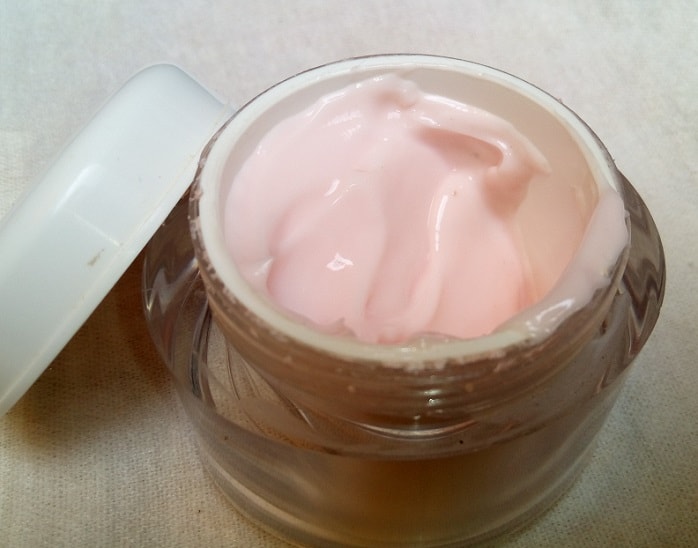 Review, Price, Buy Online Lakme Absolute Perfect Radiance Skin Lightening Light Creme SPF 20
Searching for a good day cream with SPF content is like looking for your soul mate. You are, at the end of the day, looking for one solution to all your problems and that solution has to be long lasting! So, in quest to hunt my perfect skin care companion, I stumbled upon Lakme Perfect Radiance Skin Lightening Creme, the recently launched day cream from the house of Lakme which I will review today. This cream contains micro crystals, and the crystals work around and form a coat on your skin to Prevent tanning, Block sunrays from entering the skin, Vitamins polish the skin discreetly, and hence giving skin, the much needed shine and opulence, Contains SPF 20+, Vitamin B3 for skin repair. This cream promises luminous skin, removal of spots, blemishes & breakouts. Lakme previously launched intense whitening cream which has a review on VNA.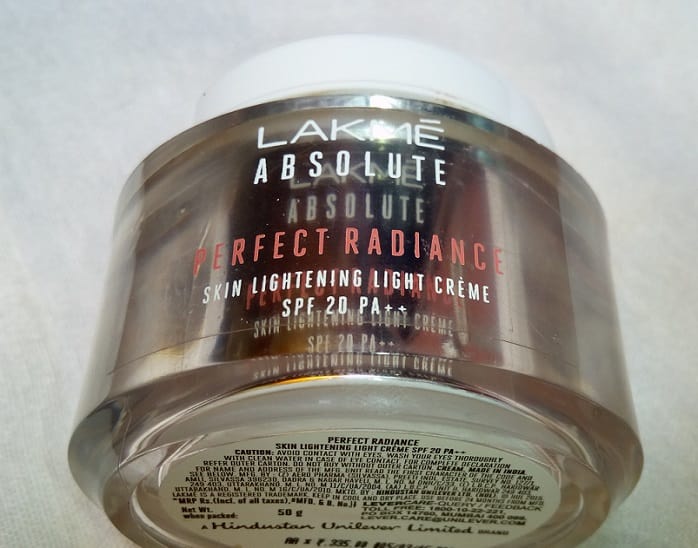 My Review of Lakme Absolute Perfect Radiance Creme:
Usage: Use it liberally after cleaning your face and neck with mild face wash. You can use it during daytime, indoors as well as, outdoors as it has SPF content.
Packaging: The perfect radiance cream is packed in a jar, which is silver in color. Great metallic feel, and smooth ends make it an attractive product. The cream jar is hygienic and easy to use.
How it Feels-Texture & Appearance: The day Cream is peach coloured. Let me talk about the texture and consistency: The skin lightening cream is neither thick nor thin. I felt as if it is going to slip off my fingers, but it did not. It is not very thick either, will stick to your fingers and can be rubbed off easily. It does not give a shiny look, once you massage it evenly, it seeps into the skin, giving a neutral and non greasy look. Feels like a matte cream after application. The smell is extremely mild and will vanish after a couple of minutes.
Effects: Coming down to the effects of this lakme cream, let me assure you of one thing: it works great as an SPF product. Even though it does not stick around, you will feel that there is some work going on your face. When I stepped out after applying this skin lightening day cream, I felt cool, and the cream was not wiped away by the sweat! I did not experience dullness or tanning at all! My face did not feel heavy or cakey one bit. Perfect Radiance cream kept my face hydrated and there were no breakouts as such. My skin felt illuminated for almost three hours.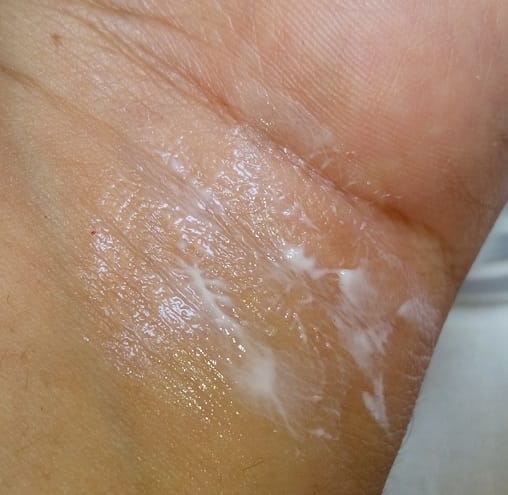 Pros of Lakme Absolute Perfect Radiance Skin Lightening Light Creme:
Sturdy packaging
Pleasant and mild smell
Text is very light, and spreads evenly like molten butter on skin
Keeps the face hydrated
You can feel the brightness instantly after the application
I never felt greasy after applying and stepping out.
Affordable for most of us
Easily available
Great day cream for working women as it repairs the skin, as well as protects you from the sun damage as it has SPF content
The power of micro crystals and vitamins working on my face! It is a superb feeling
A great cream for oily skin girls for sure.
Cons of Lakme Absolute Perfect Radiance Skin Lightening Light Creme:
Not recommended if your skin is dry
The effects are temporary though, and getting back to looking great once this cream is over, will lure you to buy another jar.
Does not guarantee under eye treatment.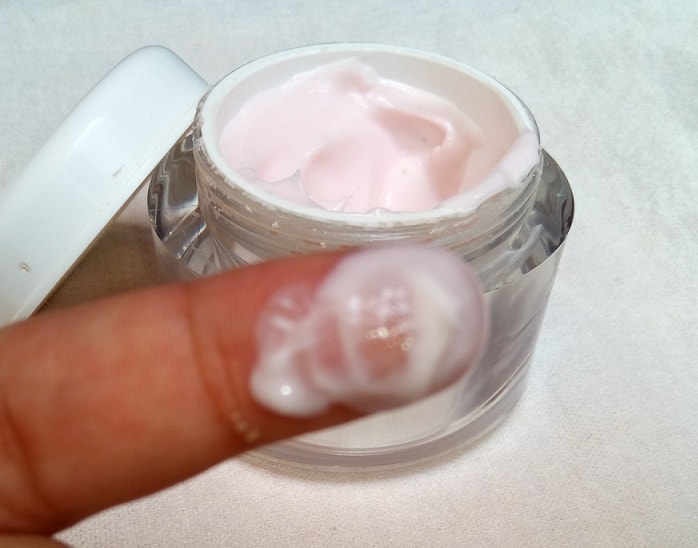 Price in India: Rs.335 for 50g
VNA Rating: 3/5
Where to Buy Online in India: amazon.in
Will I recommend this Product? Yes if you have normal to oily skin. Lakme Absolute Perfect Radiance is a nice offering in this segment. It does manage to take care of most of your skin needs. This day cream from lakme will work wonders if your skin is very oily, and have an oily T zone. It is a nice thing that the cream suits one type of skin, as the requirements of oily, dry and normal skin vary.
If you have normal skin, use a moisturizer first. It is a nice sunscreen cream from lakme. Moreover, the repair works claimed to be carried out by the cream are not false claims. Ensure that you avoid this cream around the eye area. With mostly pros, a good buy in this range. On a very serious note, I am, though really curious if we can get a product which can treat most of our skin problems, including the stubborn under eye area. Till then, stay gorgeous!
Read More:
Have you used Lakme Absolute Perfect Radiance Skin Lightening Light Creme? Share your reviews with us.