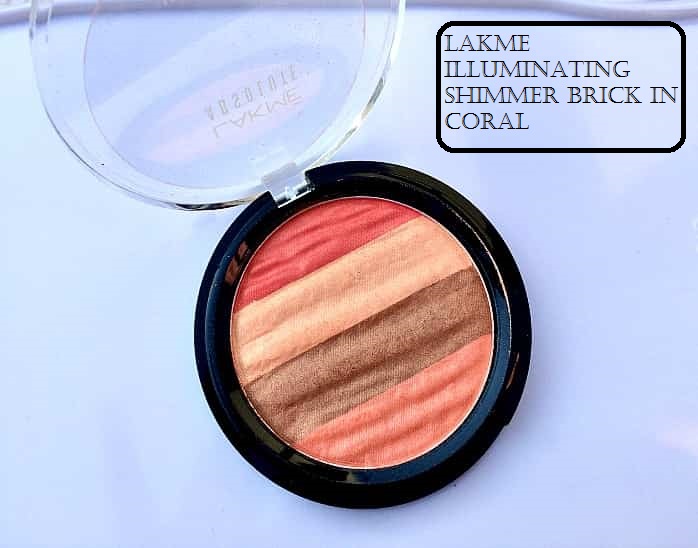 Review, Swatches, Price, Buy Online Lakme Absolute Illuminating Shimmer Brick Coral
Like we all know, Lakme recently launched the limited edition Illuminating collection designed by Sabyasachi. The collection consists of highlighters, bronzers, foundation, eyeshadow palettes, shimmer eyeliners,etc. I have already reviewed the highlighter, foundation and the eyeliners from the new lakme collection and it is the turn of this beautiful Lakme shimmer brick in the shade coral to be reviewed now. I have used the Bobbi Brown shimmer brick and i will be comparing the two products also in my review. First let me tell you that this is not a highlighter. It is more of a blush and the Bobbi Brown shimmer brick is more of a highlighter.
Shades Available: Coral, Pink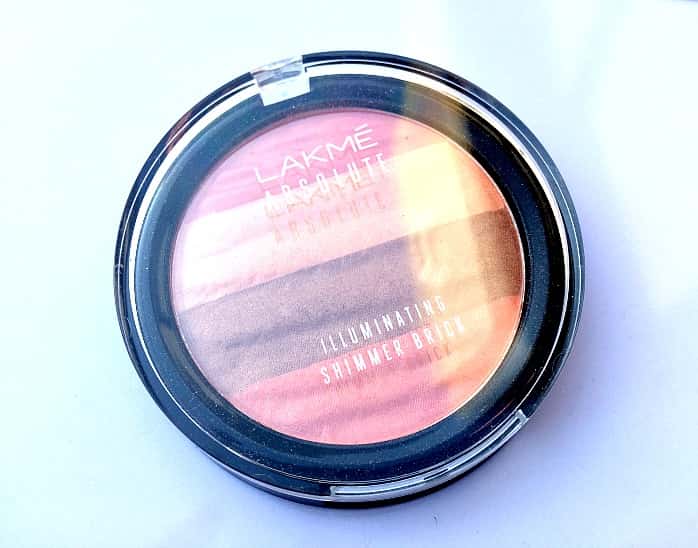 My Review of Lakme Coral Shimmer Brick:
The lakme absolute shimmer brick comes in a sturdy packaging with a see through flip open cap. I have said it earlier also that i would have preferred a better packaging with probably a mirror to use the product on the go. The shade name is coral
. There is one more shade called
pink which contains cooler shades
. I think pink will suit fair Indian skin tones and coral is for warmer Indian skin tones. This
illuminating shimmer brick is marketed as a blush
but I feel it is more of a
highlighter on my skin tone
. If i use it as a blush, it looks too light on my skin tone and doesn't show up much unless I use the bottom coral color.
The texture of the lakme absolute illuminating shimmer brick is smooth and the shimmer is very finely milled. I like the soft texture as some blushes have really gritty and chunky shimmer. The pigmentation, however, is a bit sheer. The color shows up on my skin only after a few swipes. I swirl my brush around the pan and apply it on the high points of my cheeks to get that flushed look. I love the effect it has on my skin. It gives a subtle glow without looking over dramatic or shiny.
The staying power of the lakme shimmer brick coral is good with approximately 5 hours of wear when worn over a long staying foundation. The staying power of a blush basically depends upon the foundation you are wearing. It does leave a tiny bit of sheen on the cheek which is okay. I use the mac fluffy blush brush to apply this lakme blush but you can also use the Real techniques blush brush. They both work wonderfully well.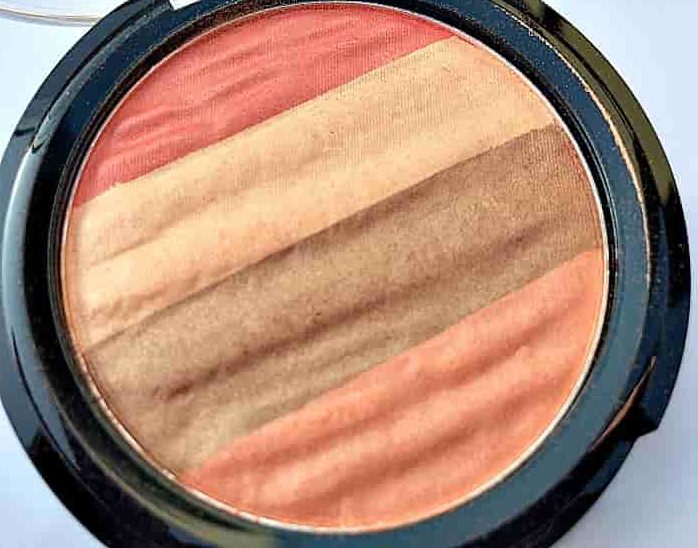 Lakme Absolute Illuminating Shimmer Brick vs Bobbi Brown Shimmer Brick:
If you compare this with the Bobbi Brown shimmer brick, there is a lot of difference. BB shimmer brick has a lot more shimmer than this one and it is basically a highlighter only. This lakme brick is more of a blush and has very little sheen so it looks lovely on the cheeks. The price difference is also too much but these two products just have a common name and are very different from each other. I love Bobbi Brown for its super dewy sheen without making me look like a disco ball. Both the products are great to create a dewy skin in the winters.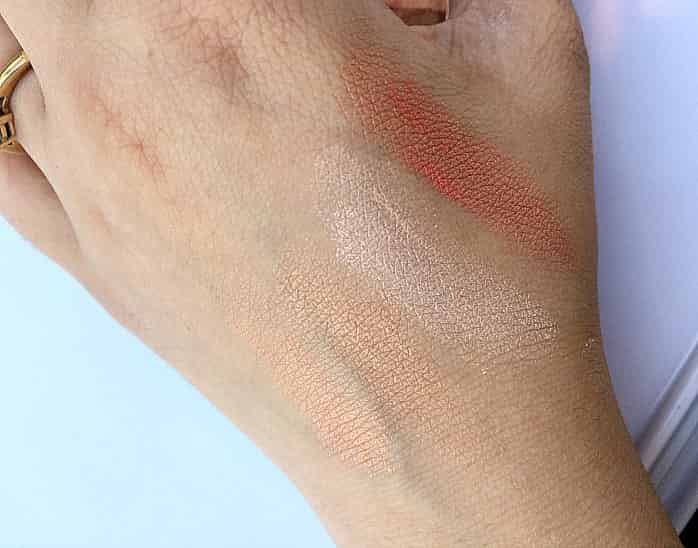 Pros of Lakme Absolute Illuminating Shimmer Brick Coral:
The two shades will suit a majority of skin tones with the 4 colors in each variant.
The shimmer is very finely milled and not chunky.
It is a multipurpose product which can be used as a blush and a highlighter.
The staying power is good with 5 hours of wear.
The price is affordable if you compare the prices of other highlighters and blushes these days.
The texture is really soft and smooth.
Travel-friendly.
Cons of Lakme Absolute Illuminating Shimmer Brick Coral:
The pigmentation could have been better as it needs multiple swipes to show up on my skin.
A mirror would be more useful for touch-ups.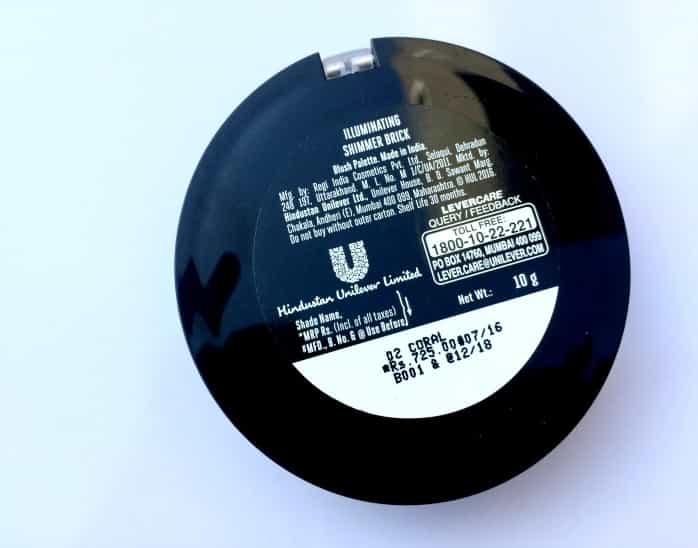 Price in India: Rs.750
VNA Rating: 4/5 ( I am just cutting a point because of the pigmentation)
Where to Buy Online in India: nykaa.com
Conclusion: Overall, this illuminating coral shimmer brick is a nice addition to your makeup stash because of all the pretty colors with soft sheen it has. I am yet to try the pink shade but i am guessing that it will look even better on fair Indian skin tones. I love the pearly look of these blush cum highlighters and will be using this for the upcoming wedding season and holidays. After all, we all love to shine, don't we?
Have you tried any of the shades from the shimmer brick? Which is your favorite highlighter and blush combo? Share your views in the comments below.
Read More:
Have you tried Lakme Absolute Illuminating Shimmer Brick Coral? Share your reviews with us.