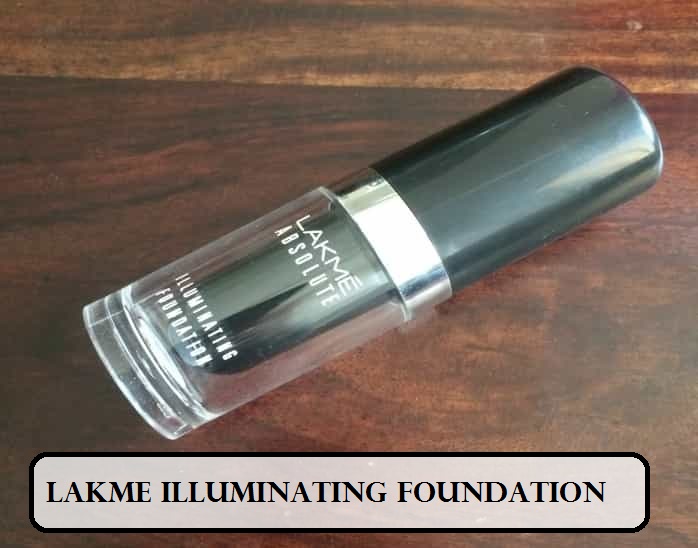 Review, Swatches, Shades, Price, Buy Online Lakme Absolute Illuminating Foundation Beige Glimmer
Winters are coming and it is time for that dewy plump skin to shine. I love those sheer moisturizing foundations which make my skin feel luminous and healthy. Lakme recently launched the limited edition Illuminate collection in association with Sabyasachi and this collection contains foundation, highlighters, bronzers, blushes, lipsticks, eyeshadow palettes and eyeliners. The lakme foundation is not a limited edition but it forms a part of this collection also. I like how the whole Lakme Illuminate collection is focused on just one thing which is high shimmer and illuminating. They provide the perfect dewy skin and glam look. This foundation is also launched very recently and I got it in the shade 03 Beige Glimmer. Here is my review and swatches of the new lakme absolute illuminating foundation.
I love the eyeliners in shade of copper and gunmetal which look very glamorous and unique. The bronzers are also to die for. I have always loved Lakme highlighters and sun kissed bronzers and the shimmer brick is a lovely multipurpose product. Reviews of all these products are coming soon on VNA.
Shades available: Ivory Glow, Natural Flare, Beige Glimmer, Honey Beam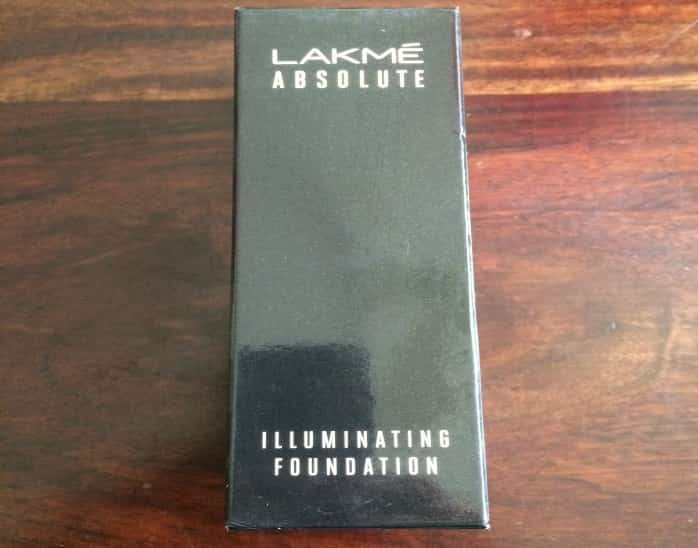 My Review of Lakme Illuminating Foundation:
The Lakme absolute illuminating foundation comes in an all black packaging which looks classy. The foundation comes in a pump bottle. The packaging looks very similar other lakme foundations. The shade 03 I have is called beige glimmer. There are total four shades in the range which are ivory glow, honey beam, natural flare and beige glimmer with ivory glow being the lightest and honey beam being the darkest. The shade range is good for fair skin tones but deeper skin tones do not have much choice.
Beige glimmer is a good pick for me because honey beam is too dark for me and ivory glow is very light. Natural flare is a very yellow toned shade which would work for those who have strong yellow undertones. The illuminating foundation shades have specifically been designed keeping in mind the Indian skin tones.
This illumination foundation is designed as a mix of foundation and highlighter. The foundation contains a bit of shimmer for that illuminating effect. The shade looks a bit darker in the bottle but sheers out to a bit lighter shade. You have to go a little light with the usage as it can look really ashy in the photographs if used too much. Now let's come to the texture of the new lakme foundation. The consistency of the new lakme absolute foundation is a bit thick for a dewy foundation. The texture is not very moisturizing. It dries my skin, particularly in this cold dry weather. It is not extremely drying though. Makes it a good match for oily combination skin girls.
Just moisturize really well first and you will be sorted. Another thing is that the shimmers are quite prominent. Dewy skin and a disco ball are two separate concepts. That is why it is important to go really light with the application. You need a good foundation brush to blend this new lakme foundation. A sponge makes it drying and absorbs a lot of product which leads to wastage. I love mixing MAC face and body foundation with a bit of benefit high beam for that perfect dewy skin. This sadly does not work out for me.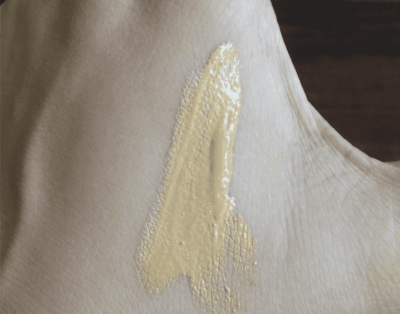 Coverage of this lakme absolute foundation is medium. It covers light spots and uneven skin effectively. I had a deep red acne spot on my cheek which this foundation from Lakme could not cover. Another con of this foundation is that it does not photograph well in daylight because of the shimmers. Night photos are great but if you are going out in the day, avoid this foundation. The staying power is good with 6-7 hours of wear. I would call it a good night time party foundation.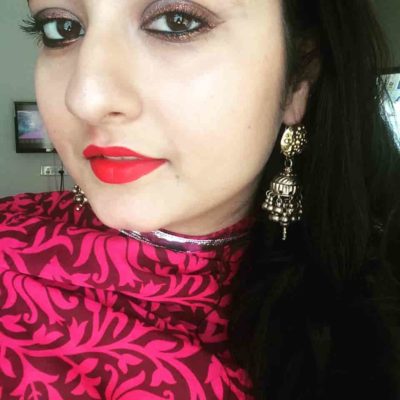 Pros of Lakme Absolute Illuminating Foundation:
Classy black packaging which is light and travel-friendly.
gives a dewy finish if used correctly
A soft glowy foundation for oily skins
A good shade range for fair skin tones
Pump bottle is very easy to use and dispenses the right amount
Good staying power
Light to medium coverage
A good foundation for night functions
Cons of Lakme Absolute Illuminating Foundation:
The texture is a bit drying
The foundation contains loads of shimmer which can make you look like a disco ball
Texture is really thick for a dewy sheer foundation
Does not cover acne spots
Does not photograph well in flash or in daytime photos.
Deeper skin tones do not have many options in this range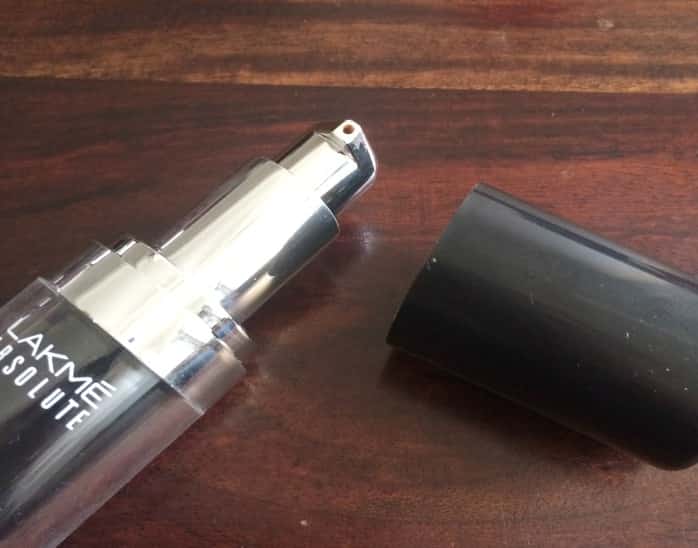 Price in India: Rs.750 for 15 ml which is really pricey but seeing the prices of cosmetics these days, I think this is a good price for a foundation.
VNA Rating: 3.5/5
Where to Buy Online in India: amazon.in
Conclusion: This foundation combines highlighter and foundation well but goes wrong on some levels. It is very easy to go wrong with this illuminating foundation from Lakme and the texture is also not very forgiving. I would have preferred a more moisturizing formula which provides a sheer dewy glowy finish. I like to use it by mixing it with a matte foundation to tone the shimmers down.
Read More:
Have you used Lakme Absolute Illuminating Foundation? Share your reviews with us.