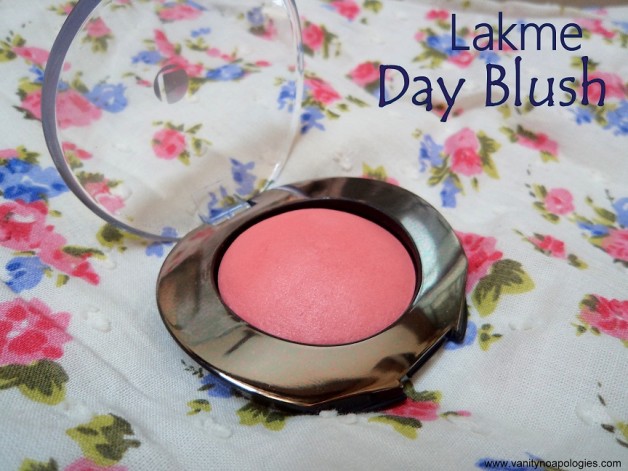 All you Orgasms, Benefits and Corallistas, your reign is in danger because here comes our new hero Lakme Absolute Baked 'Day Blushes' from our desi brand and that too at a quarter of your price. Okay maybe the name is a bit confusing "day blushes" when its a single blush only but who cares! I just wore it on my birthday day before yesterday and the no. of compliments it fetched me compelled me to put this up on VNA.
Lakmé Absolute Cheek Chromatic Baked Blush: Luxurious powder blush, baked on Italian terracotta tiles enriched with Jojoba Oil, Antioxidant Vitamin E for an extraordinary luminosity. Apply Dry for a sheer effect or wet for a long-lasting, dramatic look. Fragrance free.
Lakme Absolute Day Blushes is a newly launched baked blush. Lakme Absolute blushes come in 4 shades: Day Sheer, Day Blushes, Night Sheen, Night sparkle and I find this one the best out of the lot. The colour is a light coral pink with very subtle shimmer. The base is matte and the shimmer is not visible to the naked eye, it just provides a sheen. I was not wearing a highlighter on my cheeks but the pics showed me glowing like a light bulb so yes the sheen is indeed pretty. The colour will suit just about everyone, its such a universally flattering shade.
I was worried it will wear off even before the wedding starts since I got ready around 7pm and the wedding was scheduled for 9pm but you know how we Indians are so 'punctual', it got started around 11pm I guess. But yes it lasted all night long. Even after I came back home at 4am (see pics below). Apart from the wear time, I like its pigmentation too. You can get a good amount of colour in just 2 swipes. It blends easily without ever getting patchy. The colour instantly brightens me…..both my face and spirits.
If I've to pick one thing which I don't like then it has to be the names. Apart from them being so confusing, they are not even printed on the pack of the blush which further confuses you. I had a hard time find ing the correct name of this one.
Lets look at the photos: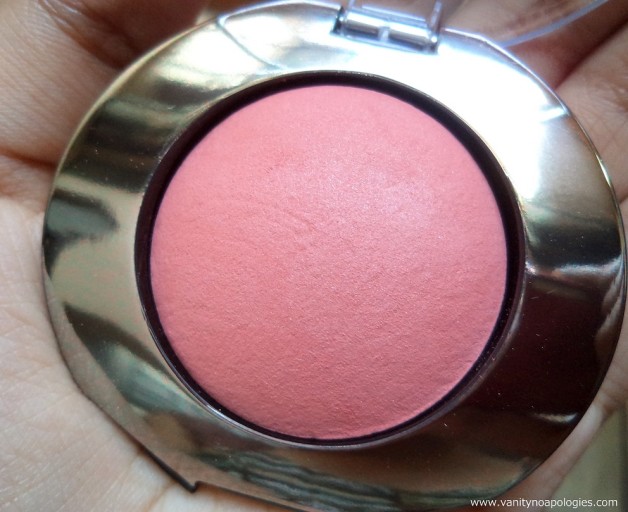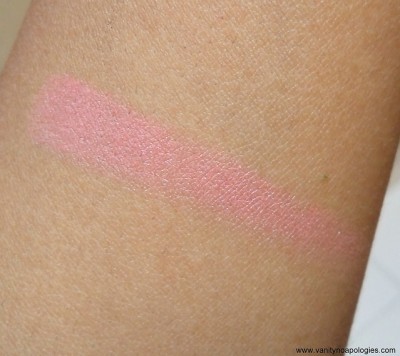 Swatched lightly. You notice how the blush is matte and still has got sheen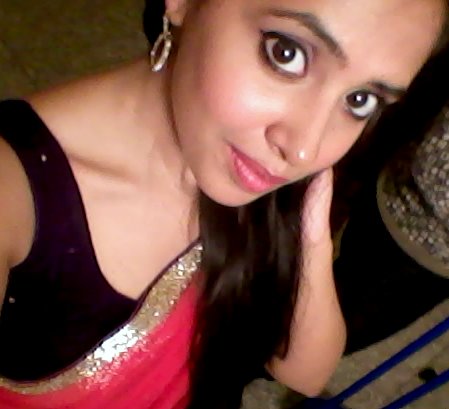 I wore it on my cousin's wedding on my birthday. I wore it a bit heavy keeping in mind the party lights. The pic was taken after 5hrs of wearing it. Looking at pics made me wonder whats up with the glow when I completely forgot to wear a highlighter. Its the shimmer in it which is giving out that glow.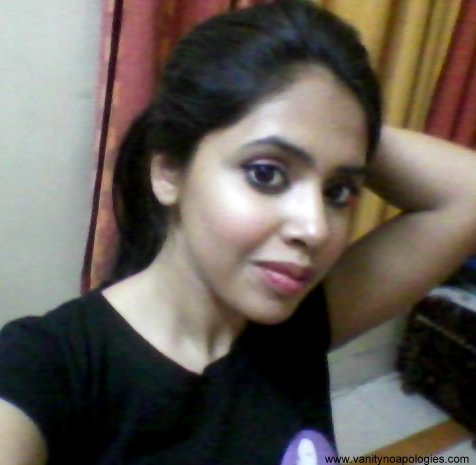 And I took this pic after coming back home which is around 10hrs after wearing the blusher. It has faded but you can still see it.
So it can double up as a night blush too after a couple of swipes more. Its one of the most beautiful, good quality pink blushes out there.
Price: Rs.550
So is it for you? Yes! If you are looking for a 'pick me up' pink blush then you should definitely pick this up. Its one of the very few blushes which will suit all skin tones. The quality is good and the blush lasts all day/night. Holy grail material.