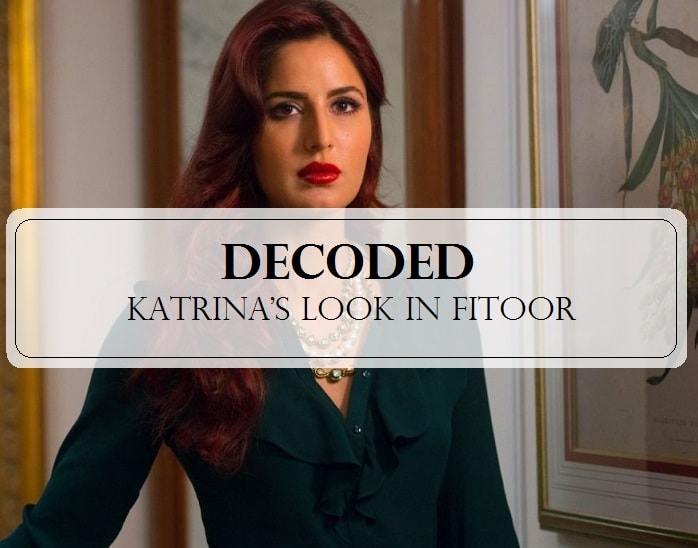 Katrina Kaif's Look In Fitoor Movie Decoded: Outfits, Makeup, Red Hair
Flaming red hair, soft alluring lips, an intense expression on the face along with a sense of pride, Katrina Kaif's look in Fitoor poster is enigmatic and full of drama. Shown as a rich and affluent Kashmiri girl Katrina gives a visual treat to the audience. Her look has been experimented by coloring her tresses red which the director says is a metaphor and a tribute to the chinars of Kashmir. Today I will review her look in Fitoor including her makeup, hair and outfits with sprinkling of Arjun Kapoor! Why a breakdown on her look? Because she always looks the same so we can't miss when for once she has tried to look a little different!
We all admire Katrina Kaif on screen. With her doll like features and grace she looks effortlessly beautiful. In this movie Fitoor her character Firdaus, meaning paradise is adapted from that of Estella in Charles Dickens' literary classic 'Great Expectations.' A dialogue from her movie, 'gar
firdaus ba-ruhe zamin ast, haminastu, haminastu, hamin asto'
which translates in English to, 'if there is paradise on Earth, it's here, it's here, it's here.' Her character
Firdaus is compared to Kashmir in terms of beauty
.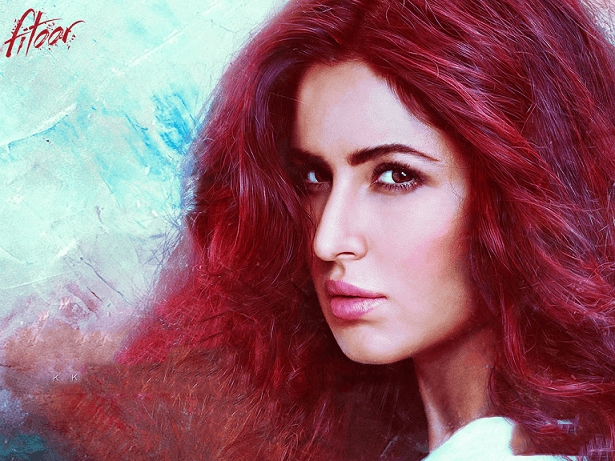 Why Katrina's character Firdaus has red hair?
She is the paradise on Earth. The chinar tress of Kashmir turn red in autumn. Since Firdaus is compared to Kashmir her hair is colored red metaphorically. The chinar leaves are very romantic and hence the deep love story between Noor and Firdaus. In the movie she is seen as a happy-go-lucky girl, extremely confident and proud of being the way she is. Also the fact that she is out of league for her guy due to social status. As Katrina says, her character enjoys the power she has over men. She enjoys all the royalty and comfort of being in the upper strata of the society. How we all wish for a lifestyle like that of hers!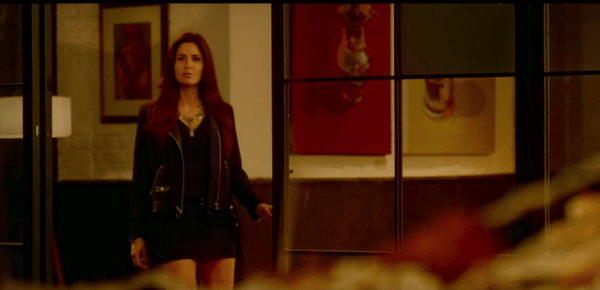 I remember Katrina sporting red tresses in the Cannes film festival 2015. The most striking feature about Katrina's look in the film is her red hair. In an interview Katrina said "the color was an important factor for our director Abhishek. He wanted to do it because of two factors, one was symbolising the chinar trees in Kashmir and the other one being, red is a slightly intimidating color. It's a fiery color, a color of passion. These were all elements which were very important for Firdaus."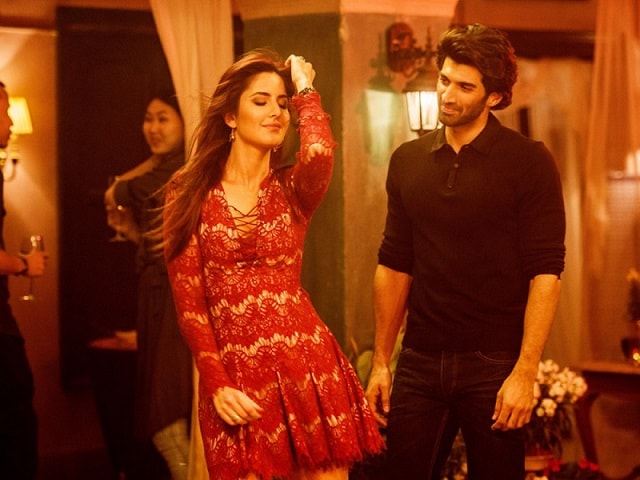 55 lakhs on Red Hair for Katrina?
Noor, played by the male lead Aditya Roy Kapur is also seen using the red hue for painting on his canvas. The figure was doing the rounds as her red locks had a huge price tag attached to it. Rumors spread that a whooping amount of 55 lakhs was spent on coloring her hair. Katrina brushed off all the rumors saying it is definitely not true. She laughs saying, "I don't think so kind and wonderful our producers are." After all, spending so much on hair color just does not make sense. When asked whether it was for publicity Katrina denies it saying she hates any publicty gimmicks and it never works.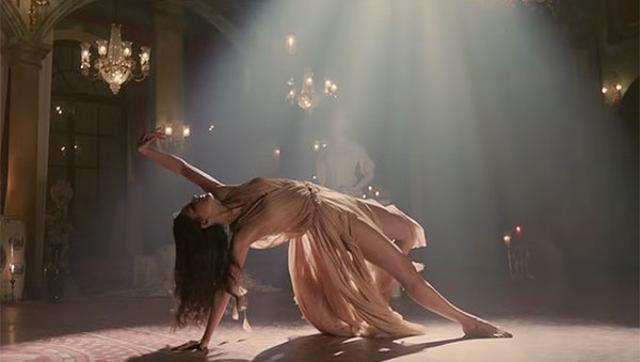 Katrina Kaif's Outfits and Makeup in Fitoor:
In the film Firdaus lives a lavish and luxurious life of an elite family. Her costumes in the movie are designed with much sophistication. The classic red lace dress in which she dances her heart and loves to woo her man. It has intricate designs and looks very elegant. Another one is a royal green costume which is paired with stone jewelry, slight soft curls and dark red lipstick. I loved the short black outfit which looks very stylish and modern. As the movie is shot in the snow carpeted areas of Kashmir the actress is also seen donning cashmere shawls. Her look is carried by keeping the Kashmiri element in mind. Her makeup in the movie is kept very fresh with a hint of mascara
and
light shades of a peachy nude lipstick
in most parts of the film.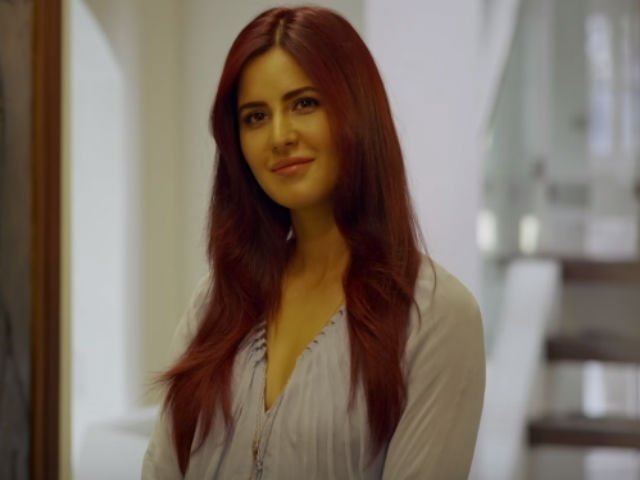 The song 'pashmina' reminds me of Ed Sheerans's 'thinking out loud' and is beautifully choreographed with beautiful lyrics. Her outfit is very feminine and sensuous. Katrina looks poised while doing the contemporary dance, letting the emotions out.
The mesmerising red locks sure adds a dramatic effect and soon became the talk of the town. And Katrina's dead drop gorgeous looks make it even more attractive. A lot of experimenting with her looks as her look in the next upcoming movie Jagga Jasoos is very different and geeky! Shall wait!
By Contributor: Tanvi Shah
What do you think of Katrina Kaif's look in Fitoor? Share your reviews with us.