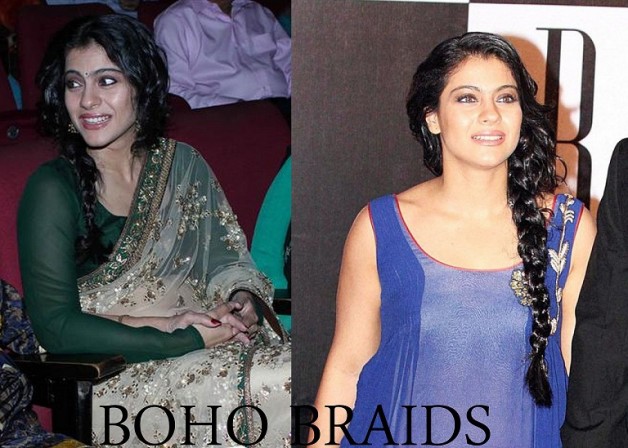 If you read this place regularly then you already know I'm all for bohemian looks. I even wrote a pinterest kinda post on boho hair styles. Recently saw Kajol sporting a very bohemian hair braid to Jagjit Singh's birthday bash. My first reaction was "omg its so messy and i love it". I wish I had such messy hair, mine are straight with light waves so my braids don't turn out messy so I deliberately poke
out a few hair hair strands from here and there and make it look like I just had a war with my hair…..only its staged!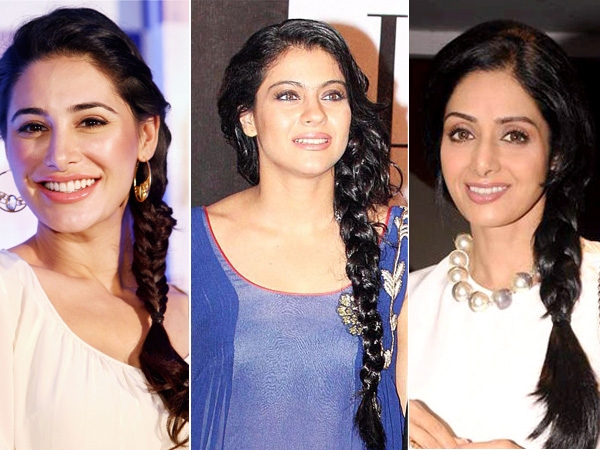 And these are some other bollywood celebs I found who have a thing for hair braids too, only their's isn't as messy as I like mine to be. Although Nargis' fishtail braid is cute.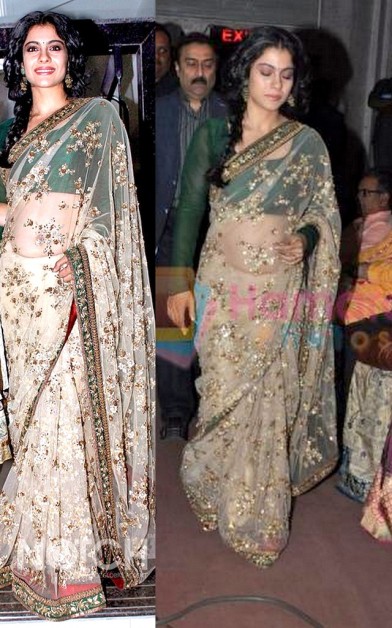 While we are talking of her hairstyle, let's talk about the saree too. She wore a net with golden border Sabysachi to Jagjit Singh's tribute concert. While the saree is pretty, the blouse isn't..its plain ugly if you ask me. But the jhumkas took my heart. That reminds me I've to edit two posts for the next week: my saree OOTD and a jhumka post for you all.
What do you think about such hair braids? Like them?