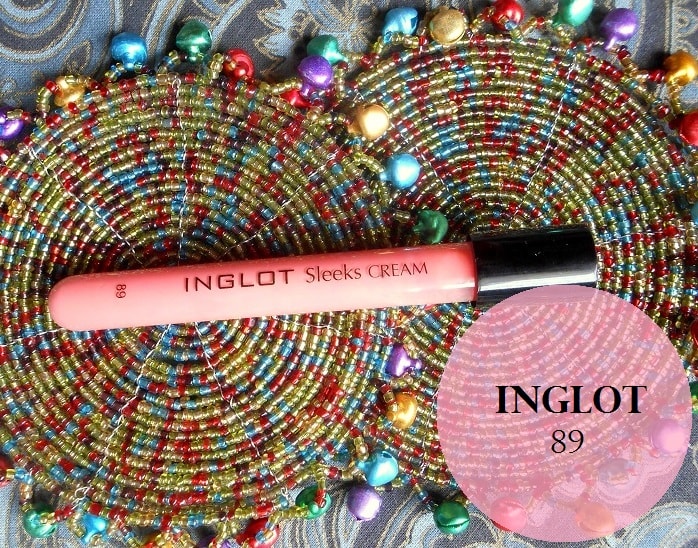 Review, Swatches, Price, Buy Online Inglot Sleeks Cream Lip Paint #89
A new kind of product? What's so different about Inglot Sleek Cream lip paint in shade #89 that separates it from the various others ones? It is its versatility because this product can be used in various ways, as a lip balm, as a lip paint and even as a rouge. The colour #89 is so light and unique that it can be paired up with various outfits, traditional, formal and casual due to its nude base. Let's go ahead with the review and swatches.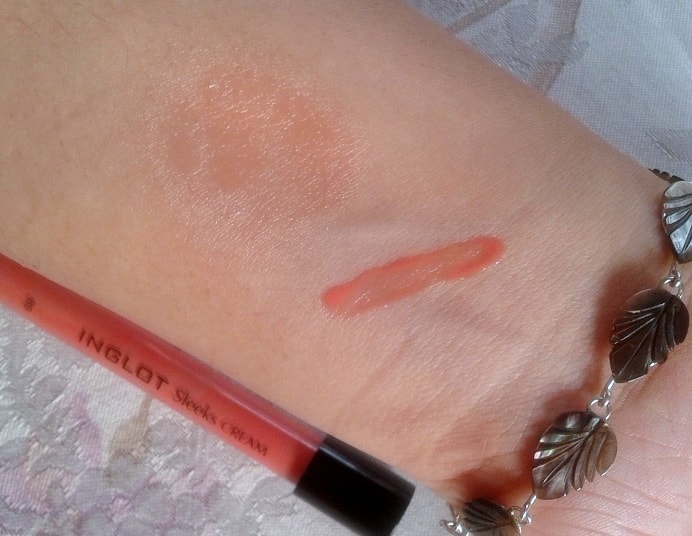 My Review of Inglot Sleeks Cream Lip Paint in shade #89:
How to determining the quality of the product?
A good cosmetic product can be determined by the way it smells. The fragrance is the first thing that hits you when you open a new package of cosmetics. It can make you fall in love with it or make you hate it, instantly. If too much harmful chemicals are present in the product, it smells foul and a prominent smell of chemical hits the nose. For me, it was love at first smell! Inglot sleek cream has the most gorgeous fragrance. It is the fragrance of Shea body butter which is like sweet butter. I love the smell of Shea body butter, and it makes the skin incredibly soft and smooth.
How does the inglot lip gloss feel when applied?
Due to the presence of shea butter in this lip gloss, inglot lip paint moisturizes and makes lips feel silky. It is sticky making it stick to the lips and allows the product to seep in. Many lip glosses/ paints are sometimes watery and runny in nature but this one sticks to the desired position and doesn't run down.  The fragrance of the Shea butter lingers on the lips, making it lip-smack worthy. The inglot sleeks cream lip gloss itself is creamy and smooth and glides on the lips like a dream. The colour is buildable
Product's Packaging:
It comes in a long, sleek transparent tube container, which allows you to look at the colour and is very attractive. The cap is round and black in colour which twists and opens into a soft, stick applicator which is easy to use and travel friendly as we don't have to worry about spilling it.
The lip gloss colour:
It turns into a gorgeous shade of light reddish pink when built on layers but if applied as a single coat, it is almost like a second skin, only shiny and healthy. The colour #89 is buildable and the shade increases with the layers. It can be used on a regular basis as a nude lip paint with casual or office wear and formal  outfits. Or it can be used as a lip gloss on top of a rich, deep shade to tone down the colour and add gloss to a matte lipstick.
As a rouge:
When applied as rouge, inglot lip paint is easy to spread on the cheeks and gives a faint but a good shade of natural looking blush. It doesn't feel sticky on the skin. On the contrary, it feels smooth and nourished when touched. Another plus point is that the cheeks start smelling like Shea butter.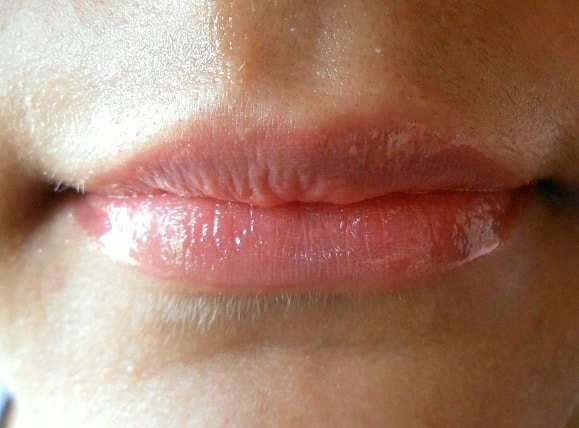 What I liked about INGLOT SLEEKS CREAM LIP PAINT 89?
It moisturizes the lips and leaves it feeling super soft and smooth.
The colour is a rich shade of reddish pink which is buildable.
The packaging is eye-catching and attractive in a sleek, cylindrical bottle.
It is travel friendly. It will easily slip inside a purse's pocket without taking up much space,
It is very versatile. It can be used in various occasions.
The applicator is a stick which is long and easy to use, even in a moving car.
The fragrance is an immediate plus point. The smell is of Shea butter, which is very unique and delicious.
It can be used on a regular basis because of its natural shade.
It can be used as a lip balm, as a lip gloss, as a lip paint and even as a rouge.
The product glides beautifully on the skin in thin layers allowing the product to be built and not bleed.
It is not a runny and watery. It sticks on the lips and there are no more worries.

It is easy to remove. It doesn't take much rubbing or much force. It comes off just as easily as it glides when applied.
What I did not like about INGLOT SLEEKS CREAM LIP PAINT 89?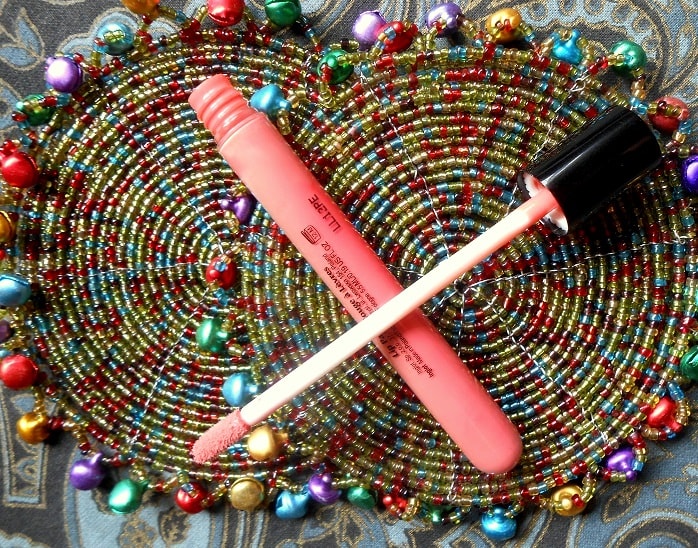 Price in India: Rs.750 for 5.5ml
VNA Rating: 4.5/5
Where to Buy Online in India: nykaa.com
Would I recommend? The cost of this inglot lip paint is INR 750 for 5.5ml which is bit on the higher end. Overall, the product is a great investment if you are looking for a unique nude shade which can be used in various ways. I use it as a cheek stain and I love it.
By Contributor: Ananya
Read More:
Inglot Lipsticks for Indian Skin
Inglot Red and Orange Lipsticks: 176, 127, 409, 408, 401, 105, 278
Maybelline Baby Lips Candy Wow Peach
Lipstick Tutorials for Beginners
Have you used Inglot Sleeks Cream Lip Paint 89? Share your reviews with us.