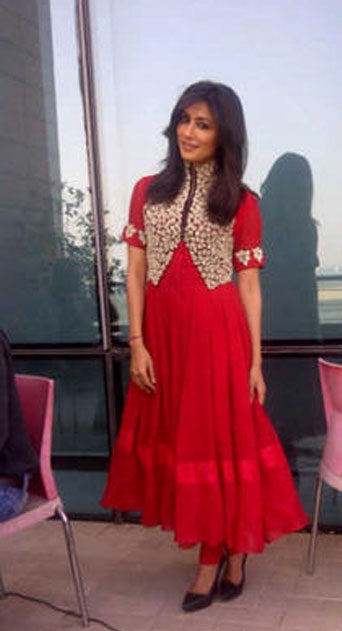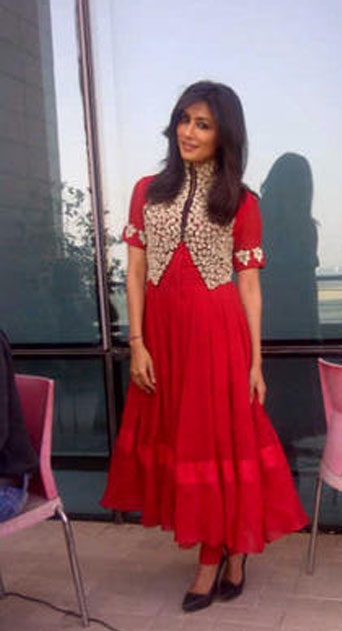 When you have a wedding to attend in less than a month and everyone other cousins asks you "so what are you wearing?" you are practically out of ideas. Then you know its time for some plagiarism. Oh don't get me wrong, It means you have to spend sleepless nights in your bed working on your laptop watching the latest outfit designs by every Indian designer out there. When that fails, you know you have to go the Bollywood way…..which
by the way never fails!
And this is one of the posts you write on your blog after emerging victoriously with THAT perfect outfit and say out loud "EUREKA!!"
So I've a wedding in my family on 30th Jan (which is my birthday!) and the sagan on 26th jan. I'm out of outfit ideas for both the functions and just when I was about to give up I found this photo of Chitrangada Singh.
Chitrangada Singh was spotted recently promoting her movie 'Inkaar'. She visited the Anuyog Vidyalaya in Khar (East), Mumbai to interact with students of the school to discuss about the struggles encountered by women in India, sexual harassment and the challenges faced by women in various spheres of daily life across the country. She wore this very pretty Nupur Kanoi red anarkali
. The waistcoat/jacket stole my heart. I would have preferred a high pony tail with it since the hair falling on her shoulders is messing up with the intricate design.
I'm so using the jacket design in one of my outfits. Your thoughts?