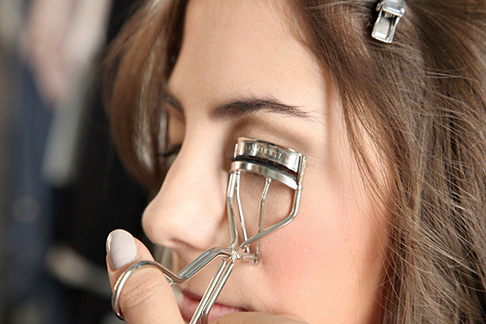 I've this 'No Secrets' policy on blog. That means I will share about every damn beauty or fashion secret I know about! I have a warehouse full of such secrets and would keep posting them here often so you all can benefit from them. All of them are
tried and tested. And if you have got any secrets to spill then please don't hesitate and
share in the comments. And yeah remember: shhhhh..keep it between us only.
To hold your eye curl for longer, just take your eyelash curler and blow your hair dryer on it for 30seconds. Now wait for your eyelash curler to cool down a bit (unless you want to burn your eye lashes!). Just check with your finger after a minute or so and then curl your lashes. Even if you don't wear a mascara, your lash curl will last through out the day. Happy eye curling!