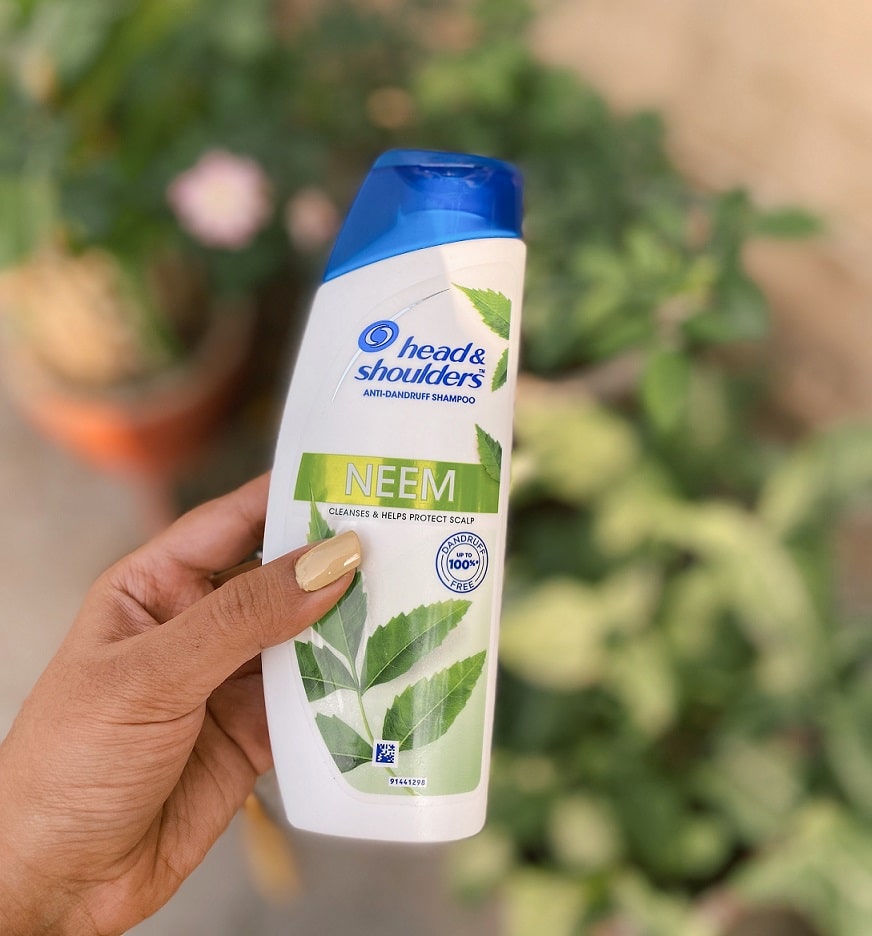 Review, Price, Buy Online Head & Shoulders Neem Anti Dandruff Shampoo
I have this habit of chewing on a few neem leaves when I go for my early morning walks. It tastes like crap (I'm not exaggerating) but it keeps my skin acne free. So the other day when I was reading this article on neem and its antiseptic properties for hair, I knew I had to try it. I get really bad itchy dandruff during winters and it refuses to go away. I tried a diy neem pack on my hair and guys it does work. Like wow! But the thing is..its too tiring. Imagine sitting in your bathroom for an eternity every morning while you wait for it do it thingy majeek. Nope, too lazy. So I knew I had to find a simpler dandruff solution. Which is when I saw this ad for head and shoulders neem shampoo
on facebook *Mark Zuckerberg is that you?* Creepy but I swear it happened! So I quickly ordered one to try.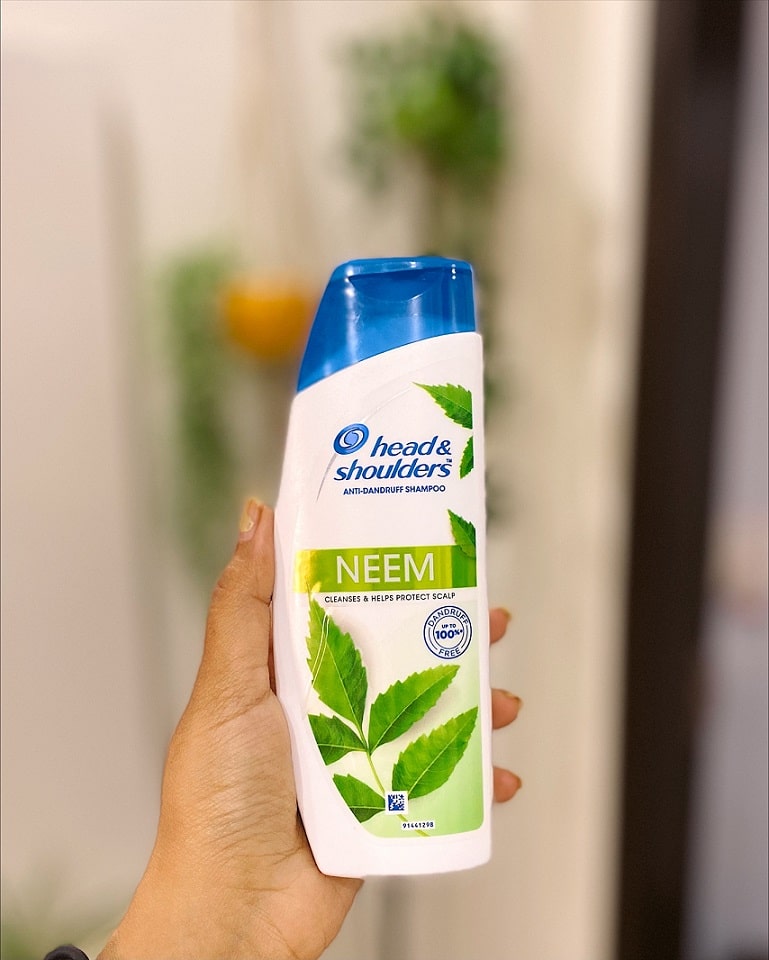 Features:
Try out the all-new Head & Shoulders Neem Anti-Dandruff Shampoo. Infused with neem to clean and remove germs in one wash and leave you with healthy hair and clean scalp. Enjoy upto 100% protection from Dandruff with the new Head & Shoulders.
Head & Shoulders Neem Shampoo cleans and removes dandruff
Infused with Neem
Experience upto 100% dandruff-free hair
Its advanced technology provides healthy and clean scalp and hair
USAGE- Step 1- Shake well before use. Step 2- – Wet hair, gently massage onto your scalp and work through the tips of your hair. Step 3- Rinse and repeat if desired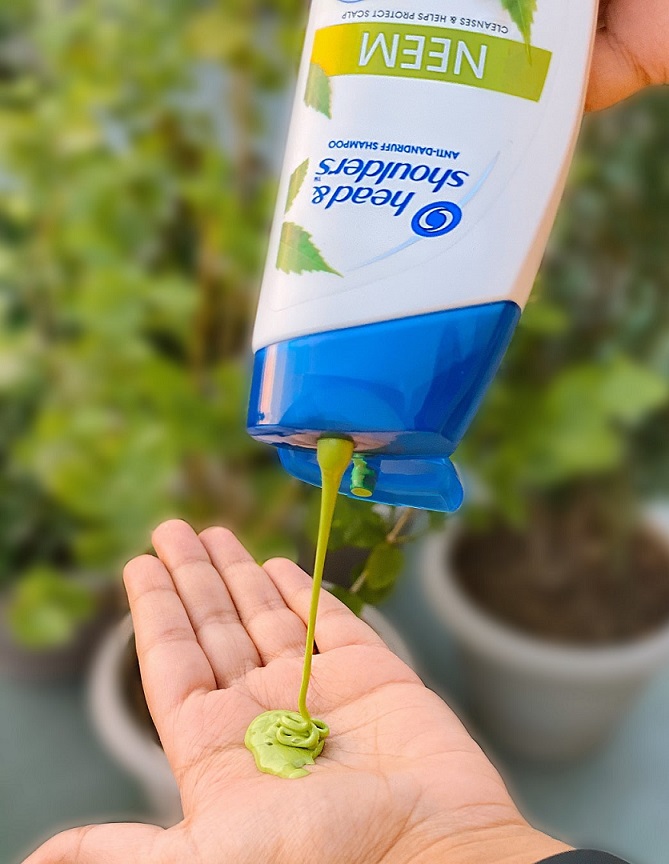 Texture and Colour:
I was visibly surprised when I faced poured the shampoo out onto my palm in the shower. Its green! Never saw such a colour in my dandruff shampoo before. Like umm..you put neem in a mixer and make a concoction out of it. I like greens in my food..and now in my shampoo I guess *sorry, too excited*
It lathers up well like how head & shoulders shampoos do. And cleans up your scalp nicely leaving a fresh smell of limes which fades away after a while.
In terms of dandruff:
The neem shampoo has tackled it quite well so far. I have been using it for a month now and most of my itchy dandruff is gone and my head is once again clean after the dry itchy Sahara it turns into around this time of the year.
I have to go for a hair colour job soon and I was delaying it until now because it's too embarrassing when the stylists tell you "mam aapka toh bahut dandruff hai" Yes thank you so much for informing me, I had absolutely no idea. Now I guess I don't have to worry about that atleast. They will still throw a zillion shampoo  recommendations at me but now I know better than to try those expensive shampoos. Like no thank you, I don't want a new shampoo that costs as much as the pair of new shoes I am wearing.
Anyway, so I was saying. If you are into herbal and organic remedies and looking for a quick solution for your dandruff then do try this one. And it won't make your hair dry like organic remedies normally do.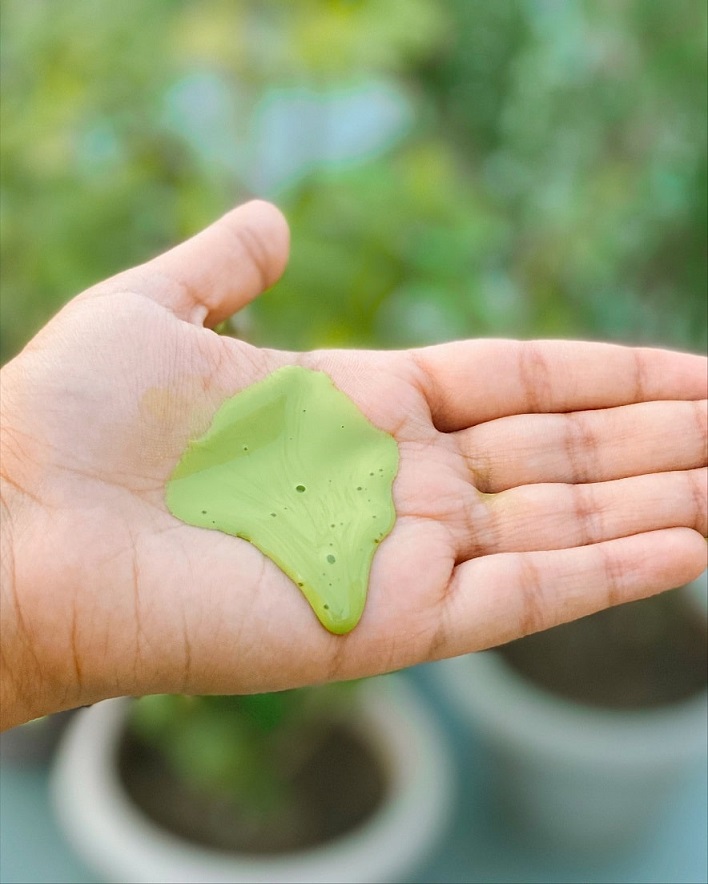 Price in India: Rs.195 for 180ml
Where to Buy Online in India: flipkart
Have you tried the Head and Shoulders neem shampoo? Share your experience with us.