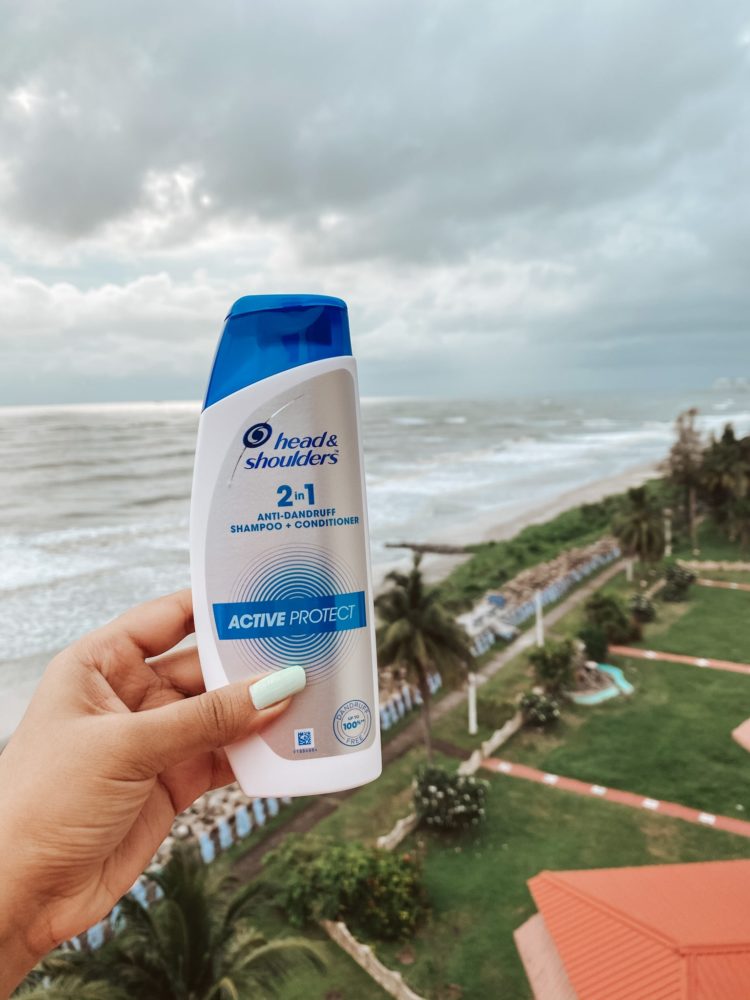 Head & Shoulders Active Protect 2 in 1 Anti Dandruff Shampoo + Conditioner Review, Price, Buy Online
Oh the lengths I had to go for this shampoo! When I read about this new launch from Head and Shoulders randomly , I knew I had to try it. My hair has become so oily and itchy in the summer and normally their products help a lot so I knew I had to give this one a try. But the lockdown! Don't even get me started on it. But luckily I found this head and shoulders shampoo siting prettily on a shelf in a supermarket on one of my grocery runs. Read on to know about my review and experience.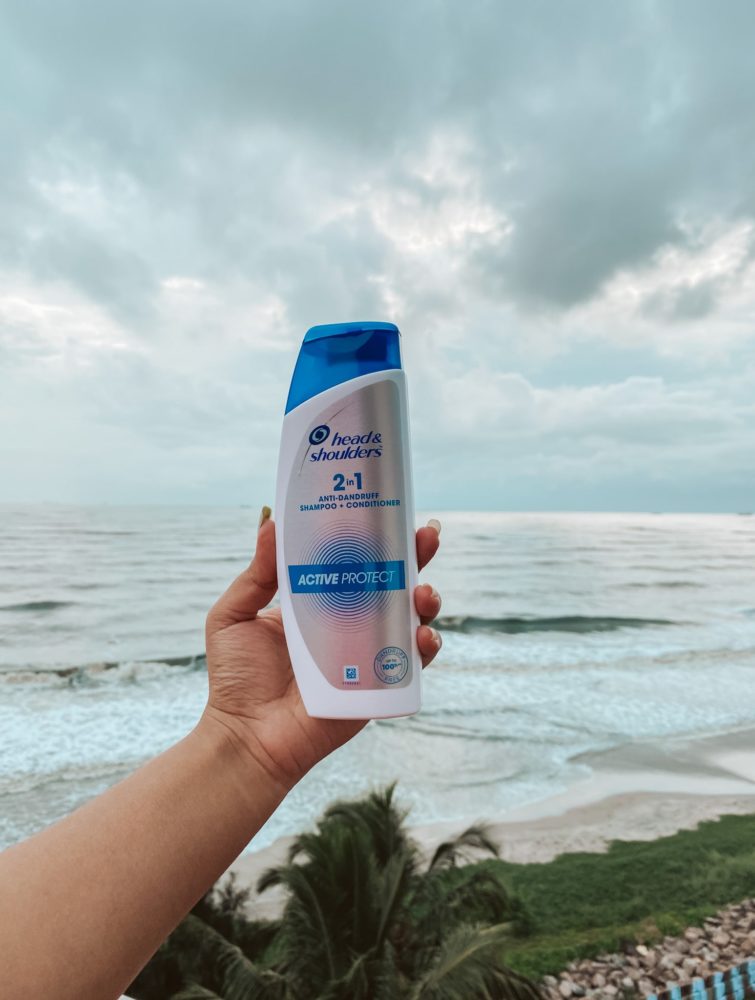 For the first time in India, the new hands 2-in-1 shampoo range is specially formulated to have all the dandruff fighting power you expect from head and shoulders, while combining the benefits of both shampoo and conditioner in one bottle. It makes your hair upto 100% dandruff free and surprisingly smooth.
Head & Shoulders Active Protect has an anti-dandruff formula that leaves a protective shield on your scalp to keep you upto 100% dandruff free.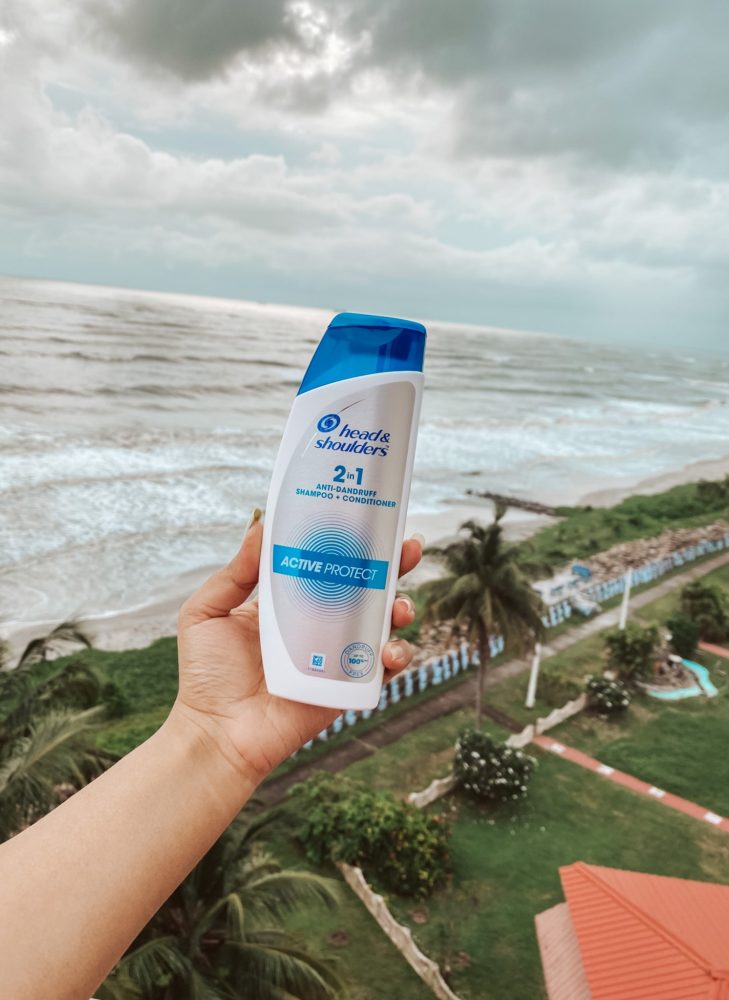 Key Features:
Advanced formula facilitates deep cleansing to help make your scalp fight dandruff and itchiness.
Gives up to 100 percent dandruff free hair protects from visible flakes with regular use
Helps soften and restore dry, frizzy hair to hair which feel touchably smooth
Nourishes hair, leaving hair irresistibly smooth and beautifully soft
Gentle enough for everyday use, even for colour or chemically treated hair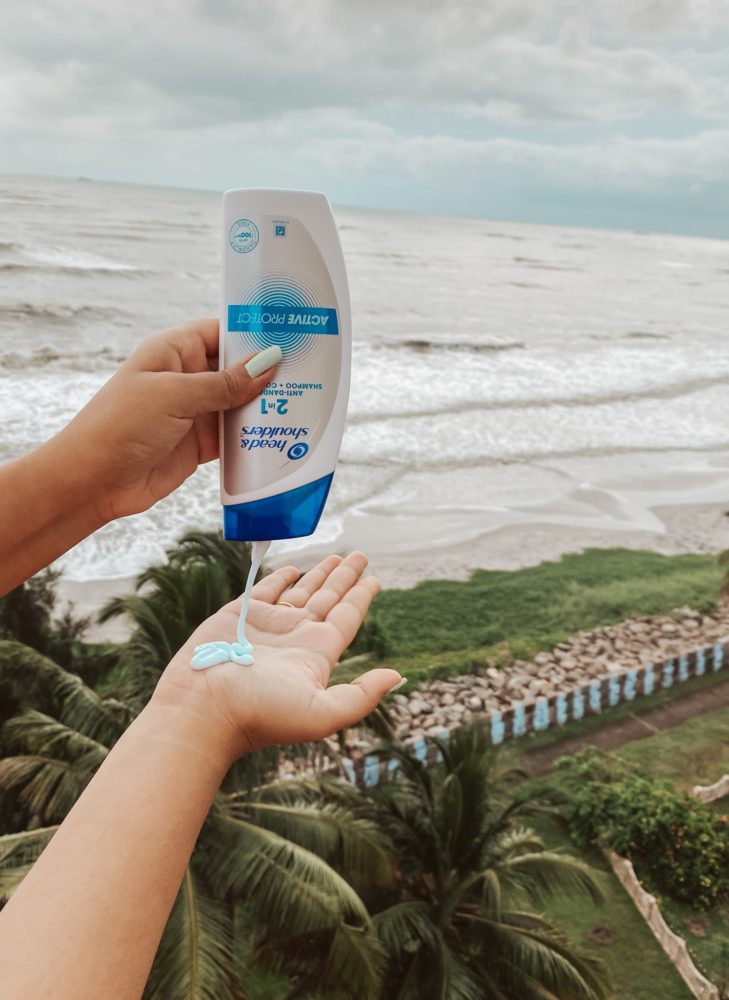 Come monsoon and I crave that fresh squeaky clean feel. Normally I can get by washing my hair once a week because my scalp is normal but in this humidity it turns into an oil factory and I have to wash my hair 3-4 times a week, no kidding! Thanks to my hair cut, I don't spend half my day in the bathroom now washing my long beautiful tresses. Okay kidding I do miss my long hair but short hair is a boon in Delhi monsoons.
The dandruff shampoo takes out all the oil and residue from my hair in a single wash. But it never makes my hair dry. A good composition, IMO. The dandruff removal takes a little time but every time I use it gets somewhat reduced. I had acne on forehead due to dandruff, which are considerably reduced too.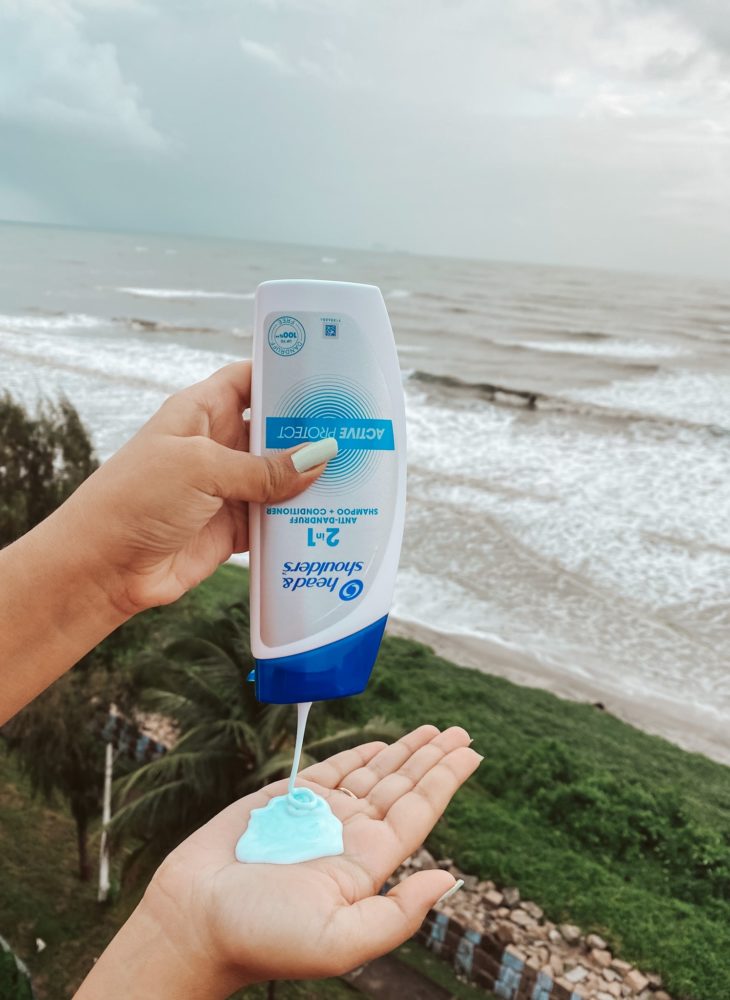 The anti dandruff shampoo also comes with conditioner in it so you don't have to use one separately. Personally, I get lazy about using one and most times just forget it. So, I guess this 2 in 1 shampoo + conditioner formula helps there!
One thing I would like to mention is that the H&S shampoo doesn't further irritate my scalp which a lot of anti-dandruff shampoos tend to do because of harsh ingredients. Instead my scalp feels fresh and clean. Squeaky clean. Its such a happy hair feeling.
If you have got coloured hair then don't fret, you can use the shampoo without any worries. I have been using it for a month on my colour treated hair and the colour is intact.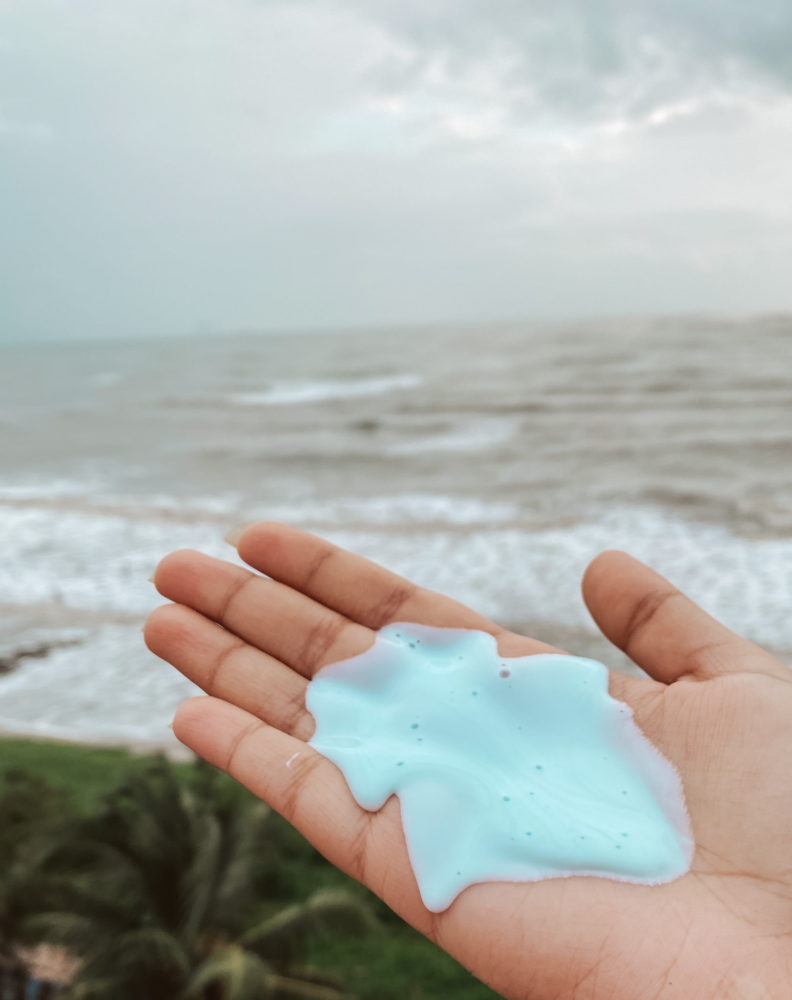 Price: Rs.175 for 180ml, Rs.350 for 340ml, Rs.690 for 650ml
Where to Buy Online in India: HERE on flipkart.com, nykaa and amazon