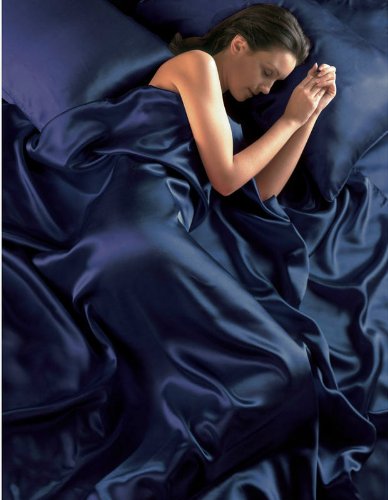 Its so difficult to find an image of a girl sleeping in satin bed covers without it looking porno! Jeez..I hope this one looks okay. Well yes you have got your clue for today's tip. If you are sick of the mess that's your hair in the morning then you are at the right
place. Try sleeping on a satin pillow at night instead of the those cotton covers. Satin protects your hair from getting tangled and frizzy while you sleep.
Infact try using satin sheets too, I've found them good for my skin….keeps me from breaking out.
Christian Grey's words are buzzing in my head while I write this post "…..baby you should be in satins and silks". What an intelligent man!