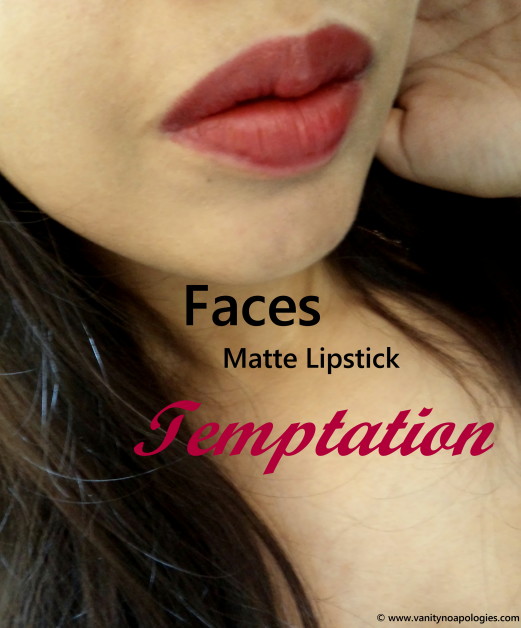 Faces Ultime Pro Longwear Matte Lipstick Temptation Review, Swatches
I'm watching Prison Break. Watched 3 seasons in less than 3 weeks and the 4th season is almost finished. I sort of cried (read the eyes just got a bit watery) when I found Michael Scofield was going to die. He is too cute to die!
On a totally different note, Lipsticks should not have such long names. Period. Why? Because I'm tired of writing the name again and again! And come on when you walk into a store, would you like to say to the SA, mujhe Faces ki new Ultime Pro Long Wear Matte

Lipstick dena!
Faces Temptation is simply a matte maroon shade with brown tones. It is loaded with colour in the pigmentation department. Honestly, I'm not a fan of such dark shades. My colour choices tend to lean towards brighter and lively shades. But I know a great deal of ladies in India who still have love to wear dark ruby shades.
In terms of quality, I've to give it to Faces. No other matte lipstick glides on this smoothly. People, this is like butter! It never tugs or pulls while applying. And yes it is true to its name and totally matte unlike the Colorbar Matte lipsticks which are semi matte. It stays on for 4-5 hours with light snacking. It never feels fry on my lips. But I would still recommend using a very light coat of chapstick for some lip prep and this tip goes for every lipstick you have.
Let's look at some photos and swatches: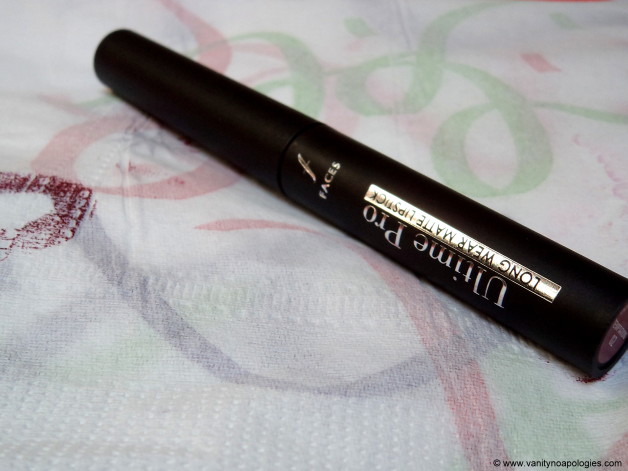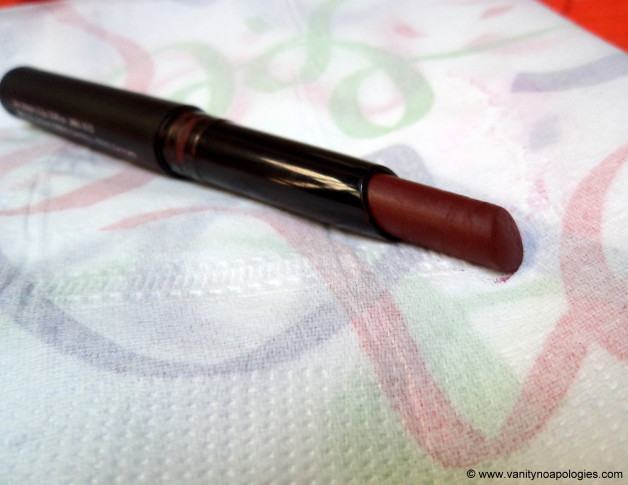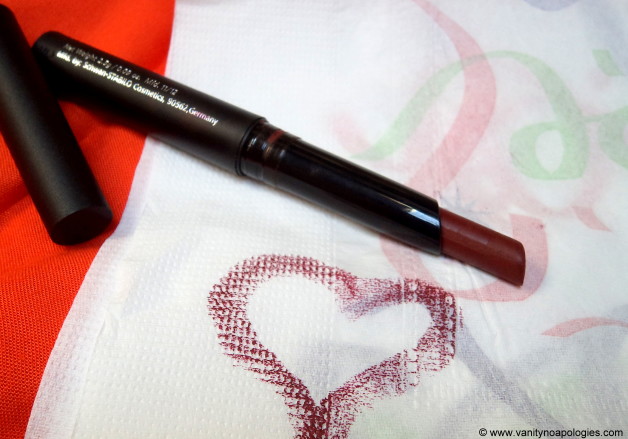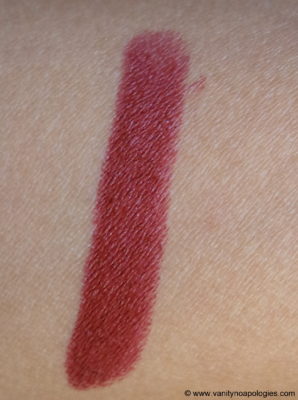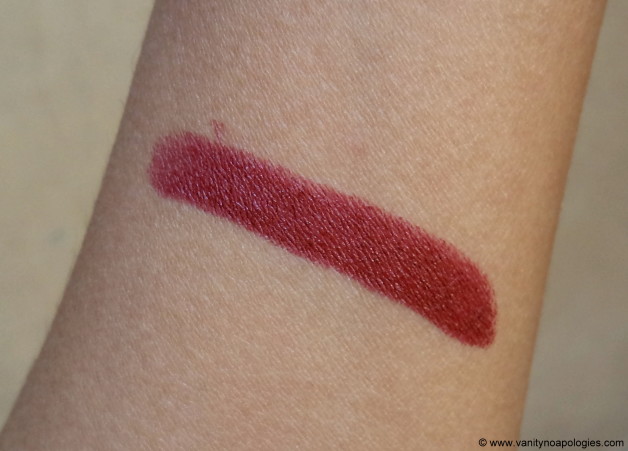 Alright I was trying to pout and now I look like a wannabe!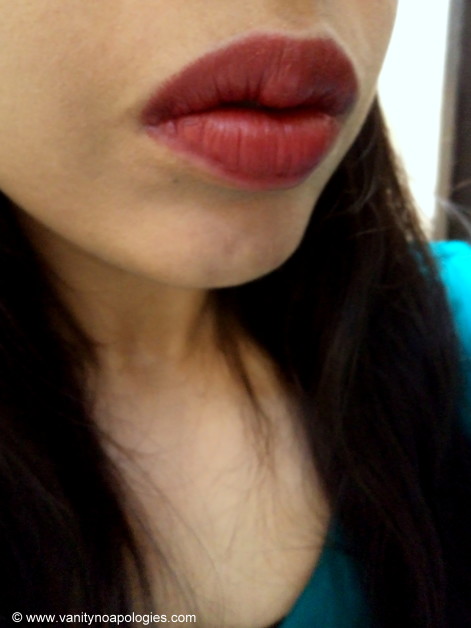 This photo was taken after 2 hours. Now I think I like it this way only. So maybe I will just wipe it off a bit next time.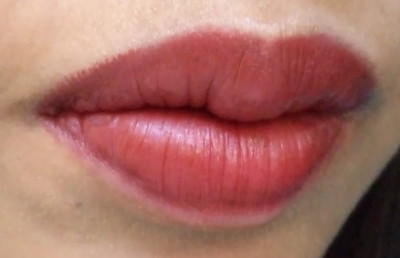 Price: Rs.599
So is it for you? The colour Temptation is not something I would recommend! But yes do try it in some other shade. Faces Ultime Pro Long Wear lipstick is a matte lip colour which applies like butter and and never feels dry on the lips. Quality wise this lipstick is quite good.
 Product sent by the brand for consideration