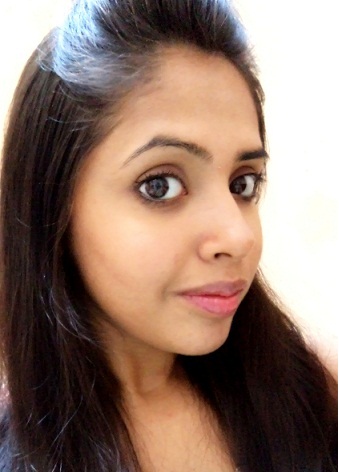 Question: Do you ever leave your home naked..a naked face I mean! Do you ever go out with absolutely no makeup on? Or is it absolutely necessary to have atleast one makeup item on your face……a lipstick, blush, mascara, eyeliner, foundation..anything?
Most of the times! Although I would like to go college with a new eye makeup look everyday but I just don't get the time in the morning. I  even comb my hair on the way! Everyday I sleep with a resolution to wake up 15mins early to do an elaborate makeup routine but it has never worked till now! So for daily basis, all I wear is a sunscreen and kohl. Once I didn't have the time to line my waterline with a kajal and all day people kept asking if I'm sick. So yes its more of a necessity than makeup!
If you take good care of your skin and regularly cleanse and exfoliate then you can skip any base makeup most of the time. But on days when I know I'm going to be clicked (you know self obsessed girlie washroom clicks) then I make it a point to wear Ponds BB cream
and
Nyx tinted balm
during the day.
If you would like to cheat your way to a no makeup glow then do read my tips on a no makeup look.