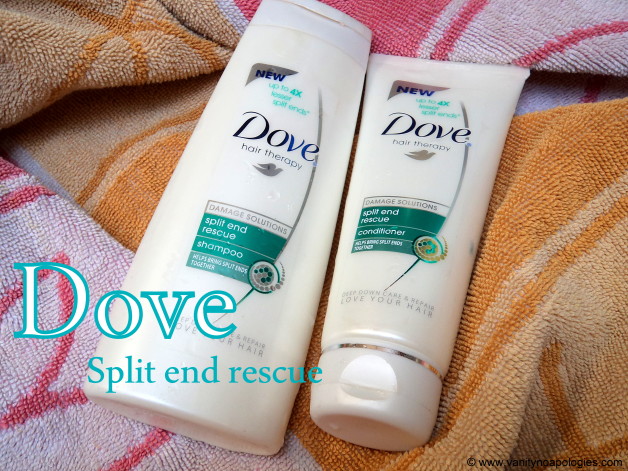 Dove Split End Rescue Shampoo – Conditioner Review
I was just having an argument with my mom again..on the very same topic. My mom keeps on complaining how I leave half-used conditioner bottles around. Well the thing is…my conditioners always outlive my shampoos. And I have to have to use both of them together. So when the shampoo bottle finishes, I giveaway the conditioner to my brother or father as a token of love. And men can't finish a conditioner even if they get a decade! So we always have this argument at my home. And this time it was for…  
Split-ends mean damaged hair. The Dove Split End Rescue Shampoo is a part of the Dove Damage Solutions range, specially formulated to help bring split-ends together. It has fiber actives that work on the deepest level of your hair, to give you up to 4x lesser split-ends.
Shampoos and conditioners are something I experiment a lot with. A new launch in the market and I jump to get it. Since my hair manages itself, I get a lot of freedom in this department. I tried both the shampoo and conditioner from this Dove Split End Rescue treatment. I don't have much split ends to begin with, but I do have dry tips.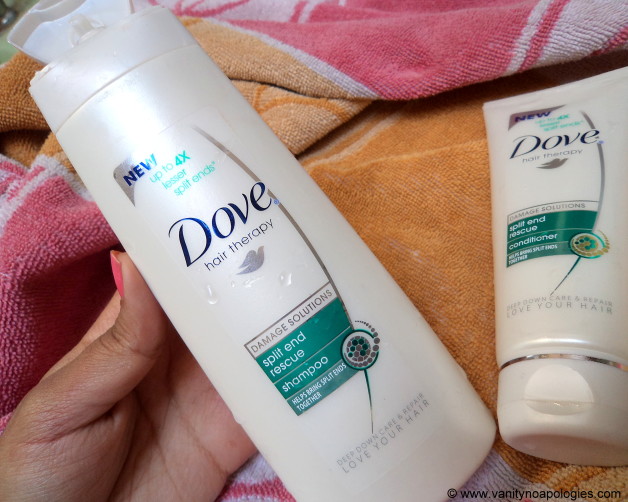 I've been using the split end wala shampoo for a month now I guess. It lathers well enough and takes out all the dirt and grease leaving my hair clean. I don't think split ends can be treated by just using a shampoo, so I believe the claims are exaggerated. The shampoo does what its supposed to do i.e clean hair thoroughly.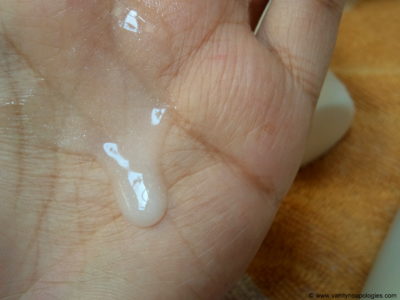 Oh btw I took this shampoo swatch to show you how the shampoo has got these shiny/shimmery particles. If I'm right, a couple of other Dove shampoos have got them too…just informing to those who didn't know :P (click on the pic to zoom )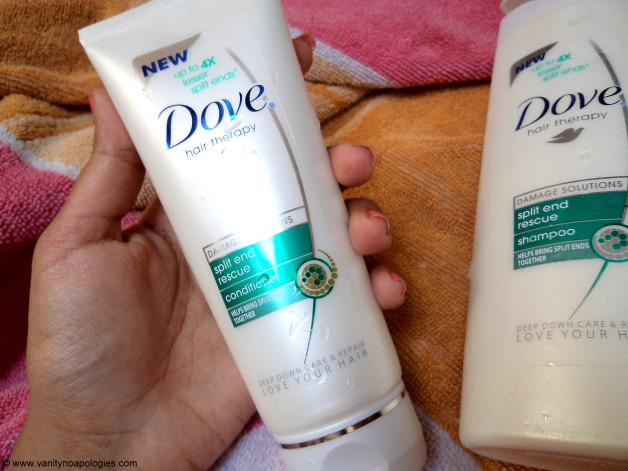 While the shampoo cleans, the conditioner protects. It keeps my hair soft without weighing them down. And the 5min wait doing nothing in the bathroom while the conditioner does it work becomes pleasant when you have got a nice smelling something on your hair. Overall, the shampoo is no miracle and just like any other good shampoo. But the conditioner makes my hair ends smoother.
Price:
Shampoo – Rs.68 for 80ml
Conditioner – Rs.68 for 70ml
So is it for you? Dove Split End Rescue shampoo and conditioner is a decent range. While you should not expect your split ends to just vanish, they can help in taming them and making the hair tips smooth and soft.
PS – Have you ever finished your shampoo and conditioner together?