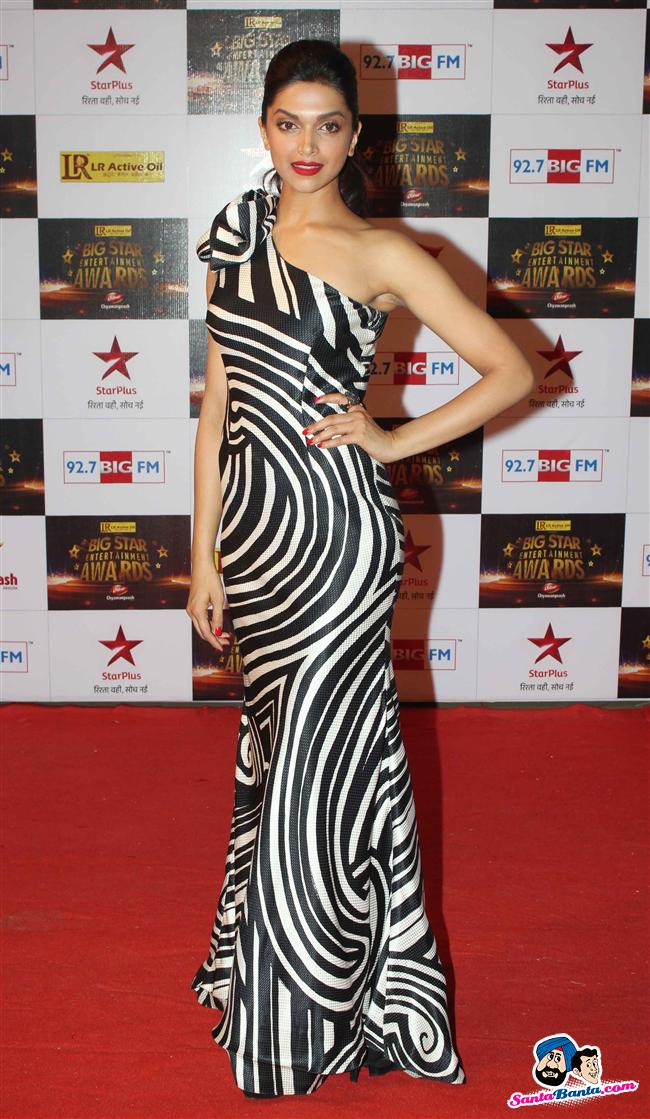 It feels like eternity since I wrote on a bollywood star and since I'm kick starting this year with one post of each kind (you know the stuff- reviews, DIYs, bollywood, fashion, etc) I thought I better write on one of my favourite actors, Deepika Padukone. No no not about the acting (even though she did some good work in Cocktail), I'm here talking about her fashion taste. From open backs to fishtail braids, she can carry it all. Her evening gowns are to look out for. This time for the Big Star Entertainment Awards (I really have no clue what that is, just saw it on
Tv) she wore a Naeem Khan gown. The zebra print is so overwhelming but she is totally pulling it off. Anyone else would have looked plain trash in it.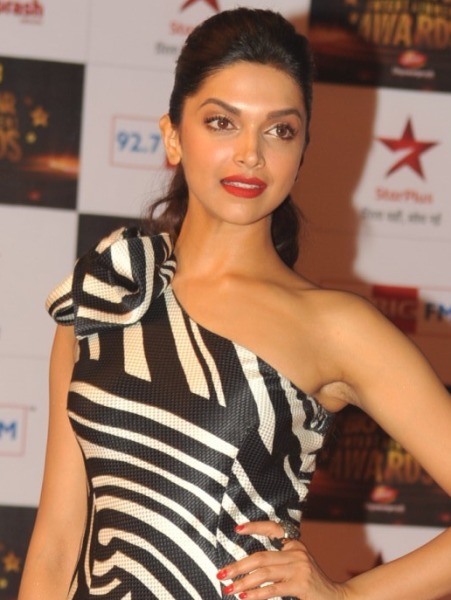 For the makeup, highlighting is the trick. Since the gown is so catchy she kept the makeup to a basic red lip. And loads and loads of highlighting. You could use any good liquid highlighter to mix in your foundation or you can try the Colorbar pen illuminator. Apply it lightly on your forehead, cheekbones (below your eyes to the hair line) and nose if you want to make it look thin. For the eyes you can use any basic neutral shadow and make a wing with a black liner. Curl lashes and apply mascara. Don't forget to fill in your brows with a dark brown (not black!). For the cheeks I advice you to skip the blush since you are going for red lipstick. But Deepika here has applied an earthy pink brown like Colorbar Just  Earth. The red lipstick is matte and I suggest you Mac Ruby Woo or Mac Chili
(
click for swatches
).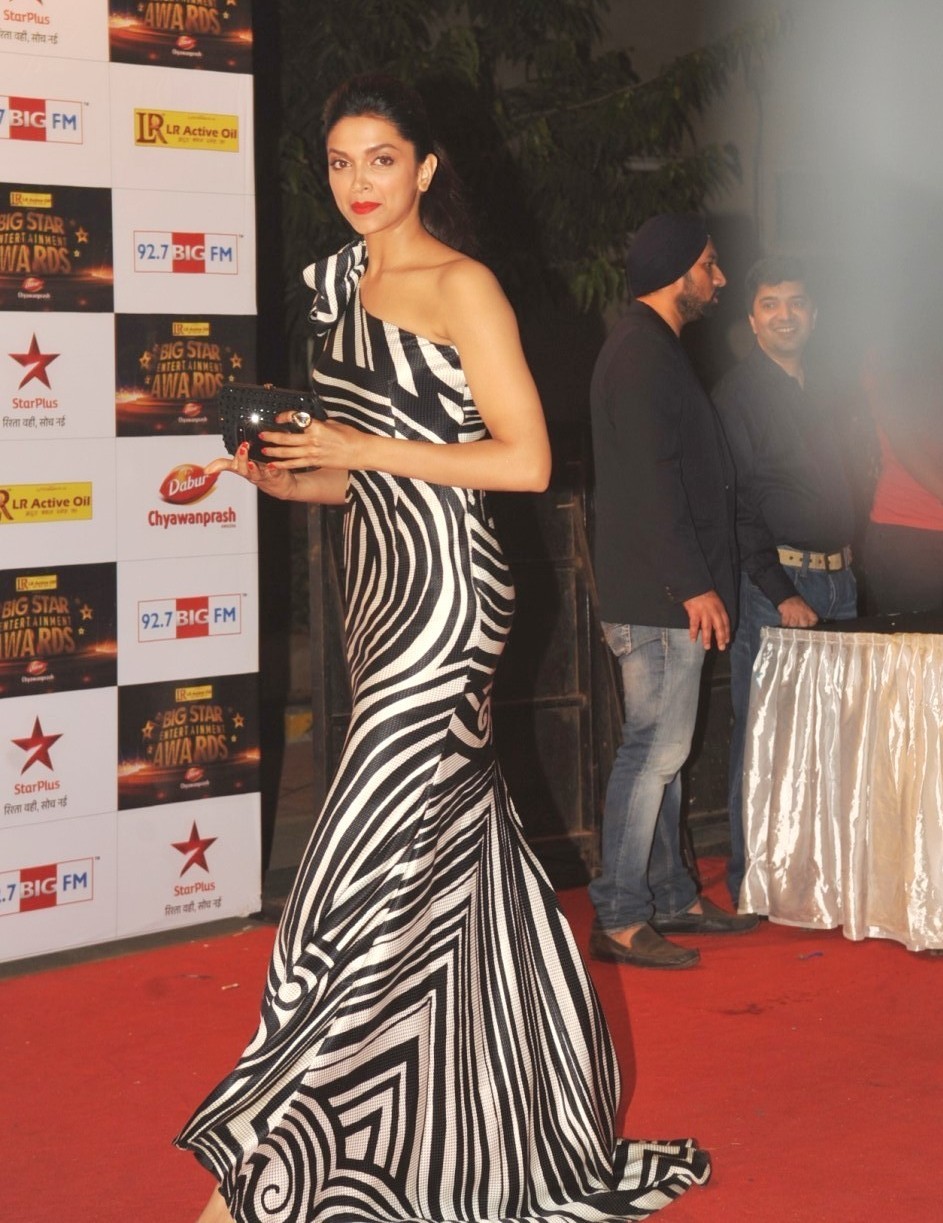 What do you think about Deepika Padukone at this event? Oh btw she won the Best Actor for Cocktail the same night!