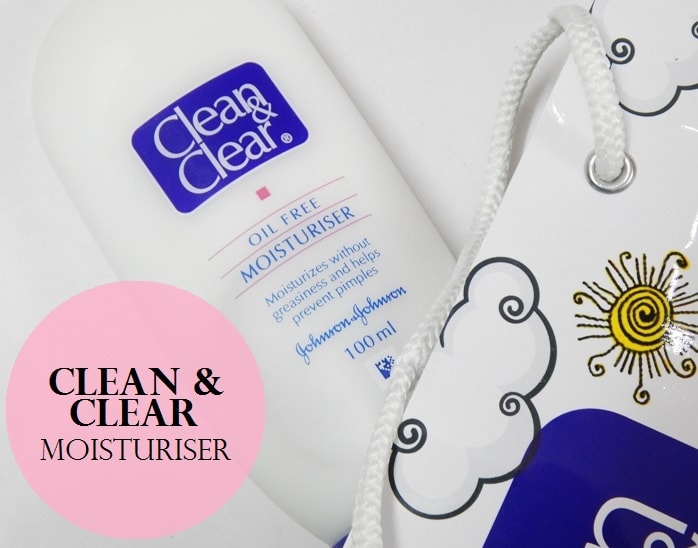 Review, How to Use, Price, Buy Online Clean and Clear Oil Free Moisturizer
We are well accustomed with the CTM routine and accordingly you need to apply a moisturizer after washing your face to compensate for the natural oils you washed off. Now, this is a serious challenge for oily and acne prone skin. Every moisturizer turns at least a wee bit oily and blocks the pores leading to breakouts. Moreover, during summers it is difficult to face the heat with moisturization. Clean & Clear is a brand I trust blindly when it comes to acne control skincare. Their face washes are like life savers whenever  I have a breakout along with the Clean & Clear Oil Free Moisturiser which I will review today.
I have been using this for a few years now and no matter how many skin care products I experiment with, I always find my way back to this beauty. Read on to know what made me stick to this moisturizer.
Clean & Clear Claims: A perfect addition to your dry skincare regimen, the Clean & Clear Oil Free Moisturiser has an oil-free formula that moisturizes without greasiness, and does not clog pores. The salicylic acid in it helps prevent pimples and keep your skin looking clean and clear.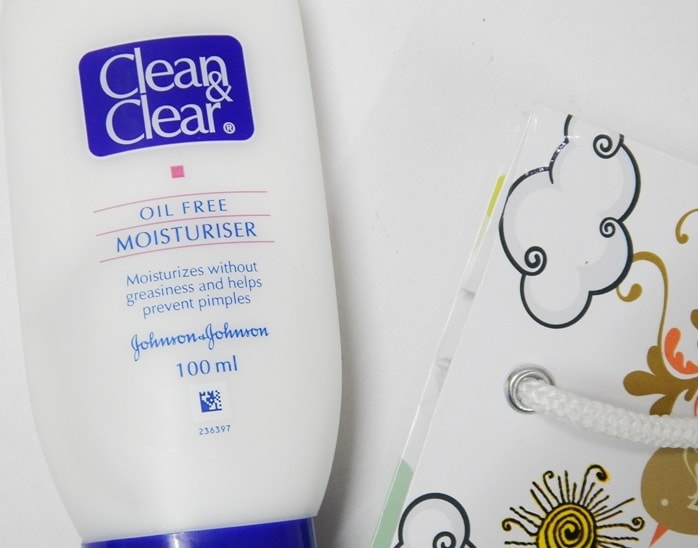 My review Clean and Clear Oil Free Moisturizer:
The Clean & Clear Oil Free Moisturiser comes in a white, semi-opaque flat tube with a violet flip open cap. The cap is quite sturdy and the flat tube makes it very travel friendly.  The hygienic packaging prevents the contents from leaking or spilling. The pack is also quite light weighted. Overall, it has a good packaging for a moisturizer.
The oil free moisturizer is white in color with a very good consistency. It is not runny or thick but simply a blend of serum and lotion. The texture is extremely light weight and non-greasy which makes it an excellent moisturizer for oily and acne prone skin. It also has a refreshing scented that pleases my senses and lasts for half an hour or so.
The Clean & Clear Moisturiser, due to its very light texture, blends into the skin like a dream. Once blended, it will look shiny for a wee bit and then turns totally matte giving the skin the basic hydration. It doesn't clog the pores or make them oily but instead takes away the dryness and also smoothens the skin. The oil free moisturizer is best suited for oily and acne prone skin.
In India, most of the time it is hot and humid making it very difficult for someone with oily acne skin to choose a moisturizer which will hydrate the skin yet look matte. For winters and dry skin, I wouldn't recommend this clean and clear moisturizer as it won't make a difference in moisturization. Moreover, this smoothens the making it easier to apply foundation after you apply moisturizer.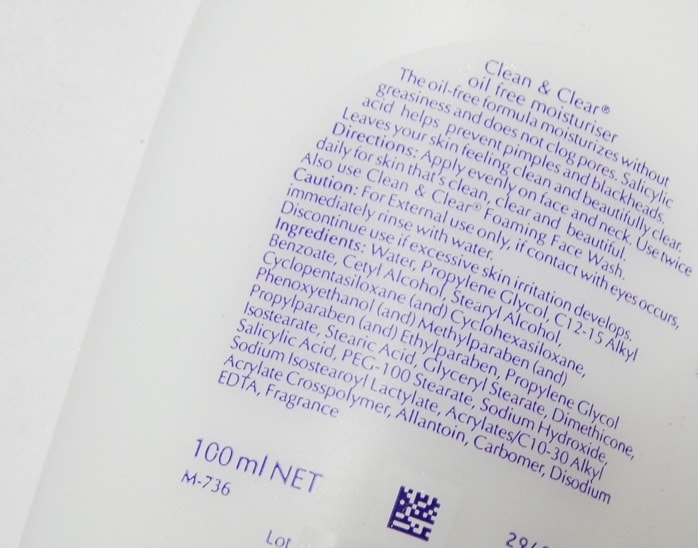 The Clean & Clear Moisturiser has salicylic acid in the ingredients which is perfect for acne prone skin. My skin is super sensitive and acne prone and none of the moisturizers in the market suit me except this moisturizer from Clean & Clear. It helps in controlling and preventing the uncontrollable breakouts. The only thing I find disappointing is that it lacks SPF and therefore either I have to apply it at night time or use a sunscreen. My skin stays oil free for around 4-5 hours easily during summer when I am at home and around 3-4hours when I am out of the house.
With oily and acne prone skin, I need to be very choosy with skin care products. Just because something states to be 'for acne prone skin' doesn't mean it is. However, the Oil Free Moisturiser is a must have for oily to super oily and acne prone skin with a very reasonable price tag.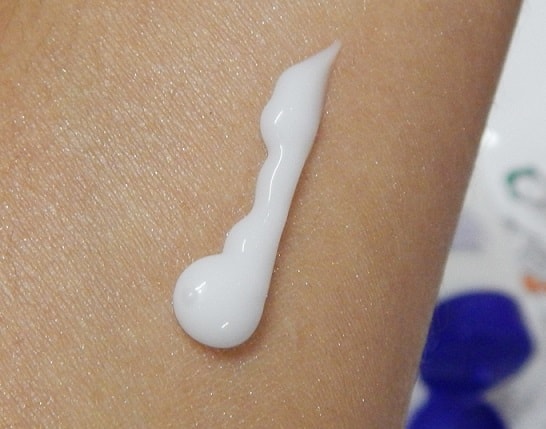 PROS of Clean and Clear Oil Free Moisturizer:
Sturdy, hygienic, light weight and travel friendly packaging.
A refreshing scented fragrance.
Good consistency with a light weight texture.
Blends like a dream and absorbs into the skin in no time.
A good moisturizer for oily to very oily and acne prone skin.
Gives a matte finish while hydrates the skin well.
Doesn't block the pores and therefore the skin can breathe.
Smoothen the skin.
Clean & Clear Oil Free Moisturiser has salicylic acid and prevents breakouts.
Budget friendly.
CONS of Clean and Clear Oil Free Moisturizer:
It lacks SPF.
Will not suit dry skin at all and is less effective in winters.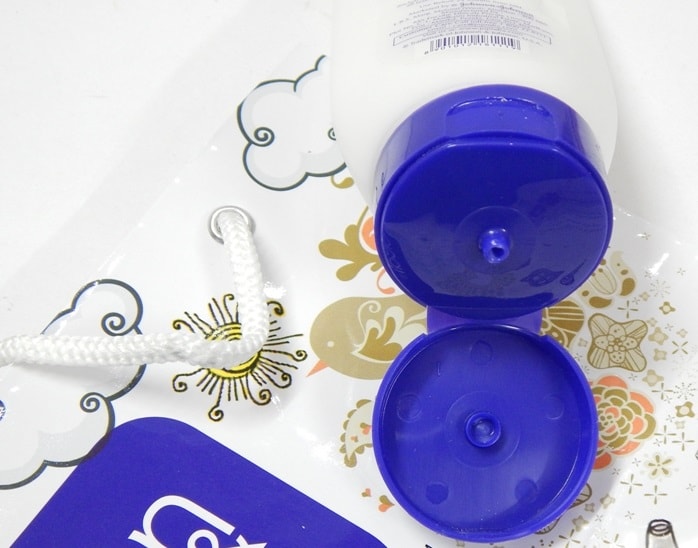 Price in India: Rs.80 for 100ml
VNA Rating: 4.5/5
Where to Buy Online in India: amazon.in
RECOMMENDATION: the moisturizer performs what it promises. This is my HG moisturizer and works magically on my skin. It controls oil and acne and no matter what I use, I always come back to this one. I would highly recommend this for oily, acne prone and sensitive skin as it will never disappoint you.
By Contributor: Sanchita
Have you used Clean and Clear Oil Free Moisturizer? Share your reviews with us.