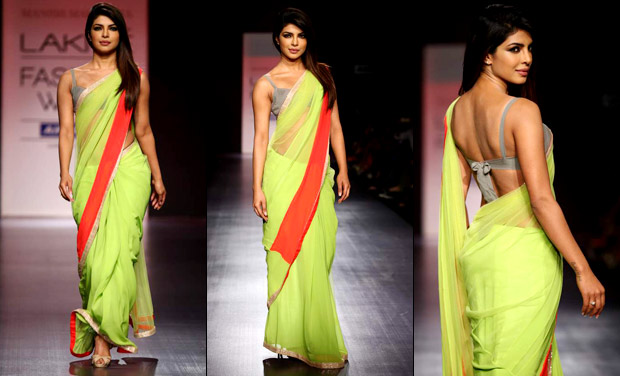 Happy Holi girls! How are you doing? I just got a shower at 5pm! This year all the colours washed off in one go (hint: my last 2 posts ;)). Since I'm in no mood for a heavy review post, let's check how the Lakme Fashion Week Summer Resort 2013 is doing! Here are some pretty senoritas who walked the ramp. From Kareena Kapoor to Kajol, Farah Khan to Rahul Bose..everyone was present at this year's show.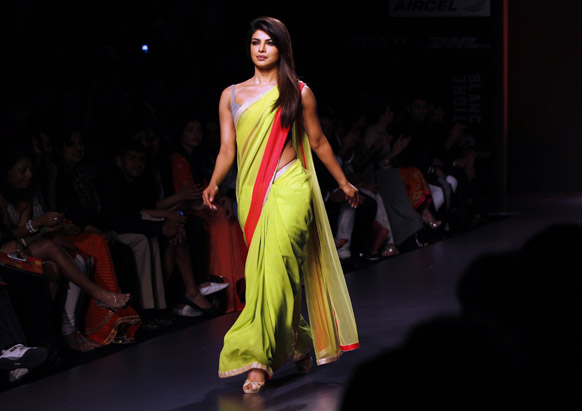 Priyanka Chopra: If I've to pick a favourite, then its got to be PC in the neon lime green Manish Malhotra saree. If I ever get to attend some award night or something (haa as if!) I'll probably choose something like this.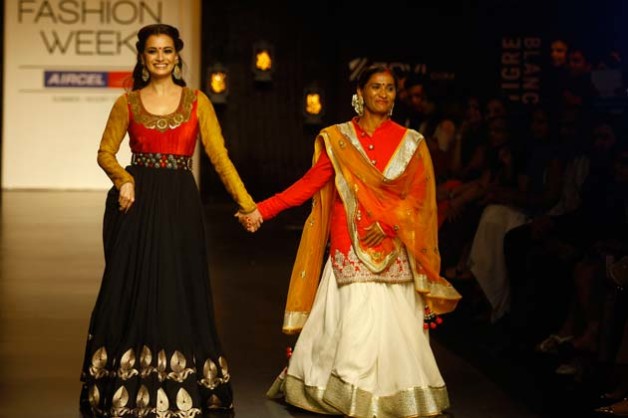 Diya Mirza: walked for Vikram Phadnis.
Note to self: Mustard and black…hmmm…*goes off to check her wardrobe*
Kajol and Karishma Kapoor: walked the ramp with Manish Malhotra on Day 1 of Lakme Fashion Week. Later, Karishma walked as a showstopper for Shehlaa Khan. Look at Kajol's hairdo and saree!
Note to self: pair greys and neons together, preferably lime and pink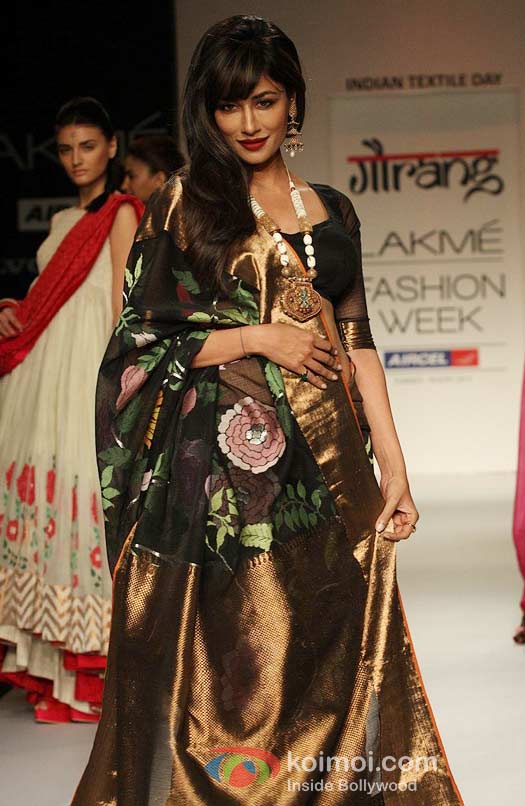 Chitrangada Singh: walked the ramp for Gaurang Shah. She was one of the many celebrities show stoppers at Lakme Fashion Week Summer Resort 2013. Oh the jumkas…I see them everywhere now..they have started to haunt me. Can their be any one time when this lady looks boring and dull?

 Malaika Arora Khan: walked the ramp for Vikram Phadnis for his Swades collection. These designs were inspired by rural India. Did you see those kundan earrings? I wish I could steal them.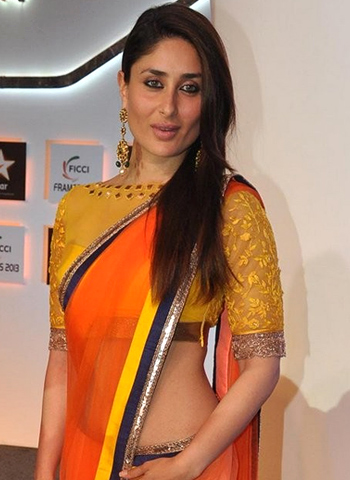 Kareena Kapoor: and here is the face of Lakme. Probably the only time you are seeing her without her blush overdose. Seems like she was still getting ready. Alright people get a tangerine saree….everyone is wearing orange here! And team it up with something grey.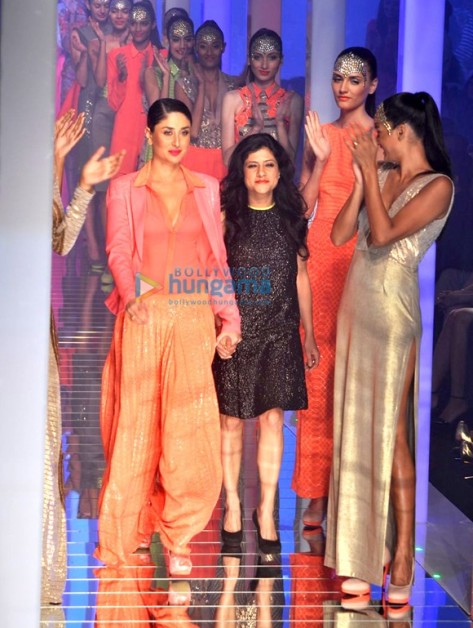 Any favourites?
PS – I don't own any of the images.