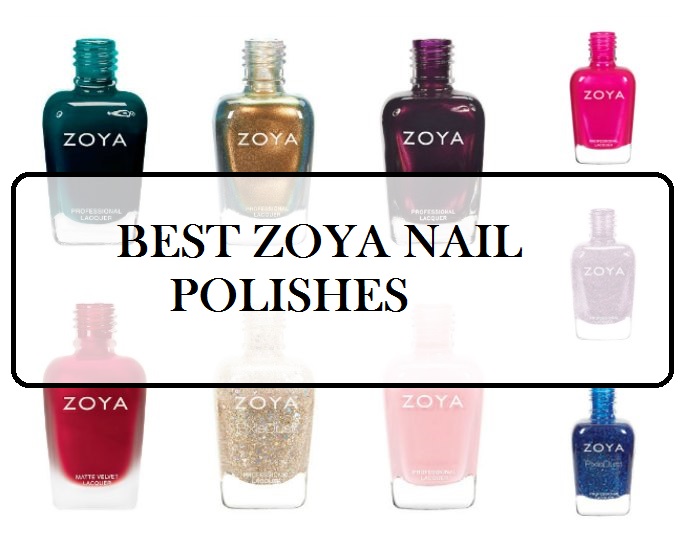 Top: 10 Best Zoya Nail Polish Shades, Best Sellers, Reviews 
Though I have really tiny nails, I have this obsession with nail polishes. I have a huge nail polish collection and still cannot stop myself from buying a nail polish if it catches my fancy. ZOYA is one nail polish brand which is not easily available in India but when you see the nail polish collection from the brand, it is like a wonderland. There are creams, mattes, pearls, shimmers, jelly, satin, pixie dust and every other nail polish finish under the sun. Such luscious shades of each colour family in all finishes make my heart swoon. This is the list of best nail polish shades in ZOYA. They are all best sellers in Zoya. Reviews of Zoya nail polishes coming up soon.
I have tried to incorporate one nail paint from each colour family so that you are set for all occasions be it office, wedding, party, a romantic date or a vacation. These zoya nail polishes are expensive but they are totally worth it. Also i have listed shade names which are unique and difficult to find in other Indian brands as common shades are available in all regular brands. There is no need to splurge on such expensive nail polishes for those shades which you can buy for half the price in other brands.
ZOYA nail polishes are natural and free of toxic chemicals like toluene, formaldehyde, camphor and DBP which harm our nails in the long run. All these zoya nail polishes are priced at $10 each
which makes it approximately 680 INR in Indian currency. The quantity is 15 ml which is more than our regular nail polishes.
Availability in India
is a problem but of you can get your hands on these, don't miss the opportunity.
List of top 10 Zoya Nail Polish Best Sellers
1. ZOYA Aggie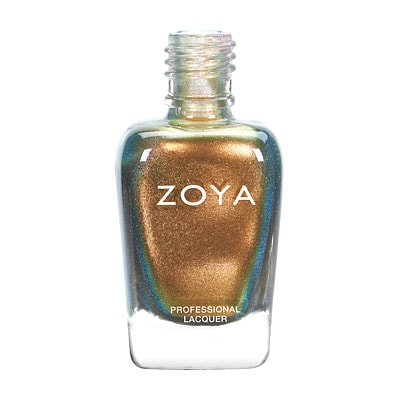 This is described as Gold holo flip liquid metal with bronze micro glitter. This is a metallic gold shade which is as stunning in person as it looks in pictures. A perfect shade for Indian weddings, ZOYA Aggie is opaque when two coats are applied. It contains slight bronze holographic glitter which is visible at different angles. This shade would look lovely on medium and dark Indian skin tones.
2. ZOYA Lola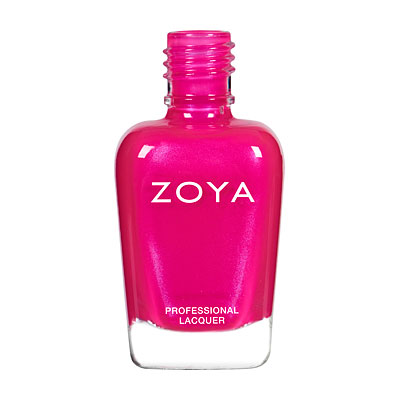 This is described as Ultra bright fuchsia with blue-violet duo chrome shimmer. This is a bright fuchsia shade which will be perfect for pool parties or vacations with friends. It is a little sheer and requires 3 coats to look even and not patchy. When applied, a slight purple iridescence which looks really pretty. This shade would particularly flatter fair Indian skin tones. Such a pretty rani pink shade from Zoya.
3. ZOYA Aurora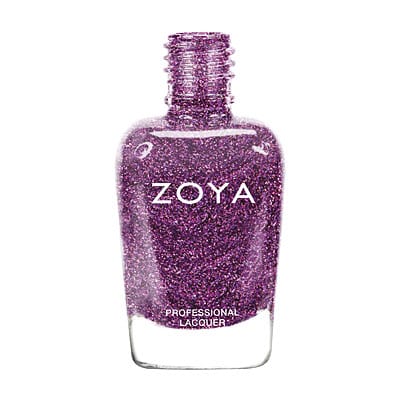 This is described as full coverage, medium sugarplum purple with high concentration of micro fine diamond holographic glitter. A stunning glittery purple is perfect for late night clubbing and crazy beach vacations. The finish is creamy and one coat gives opaque colour. If i had to buy just one shade from the house of ZOYA, this would be the one. This is the best zoya nail polish ever!
4. ZOYA Coco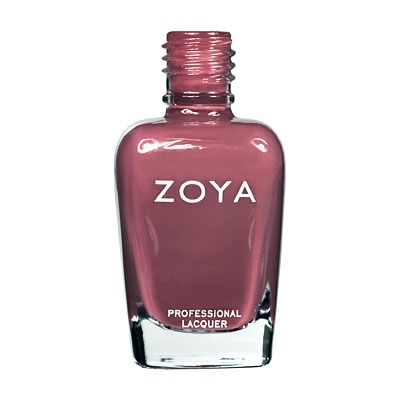 This is described as a dark Marsala mauve with brown, red and purple undertones with a smooth creme finish. This is a step ahead of the regular nude nail polishes and the Marsala tone adds a touch of boldness to the boring nude nail polishes. Perfect for office, this colour is best for edgy girls who like a little drama but without being a total rebel. The finish is creamy and just one coat is required for opaque colour. The zoya best seller shade for sophisticated ladies.
5. ZOYA Frida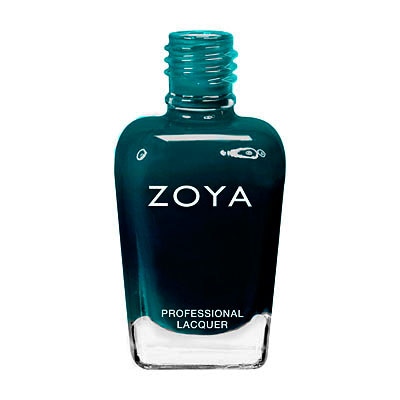 Frida is described as a sheer, dark, warm-toned teal blue with a buildable jelly gloss finish. A gorgeous teal with jelly gloss finish is perfect for casual dates and a beach wedding. The colour is sheer but is buildable. At least 3 coats are required to get opaque finish. The jelly finish takes a little more time to dry then other nail polishes but it is so worth it. This is a sheer shade so it can also be layered to get unique custom colour combinations. This nail polish shade oozes class.
6. ZOYA Rihana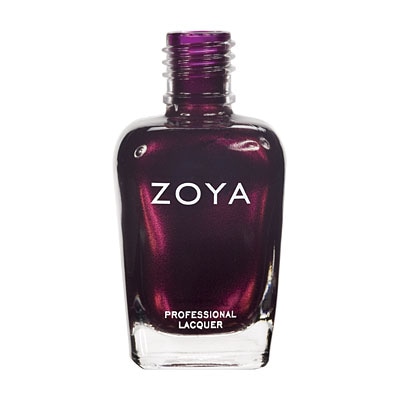 Rihana is described as a deep, rich plum-purple with subtle red and magenta pearl shimmer. This nail polish will flatter all skin tones. The rich shade is apt for sophisticated dates and romantic dinners as it has the right amount of depth and shimmer. It is a cool tones shade with a hint of shimmer for that little oomph. The finish is metallic and it gives opaque colour in 2 coats. Such a mysterious nail polish shade with equally interesting shade name.
7. ZOYA Amal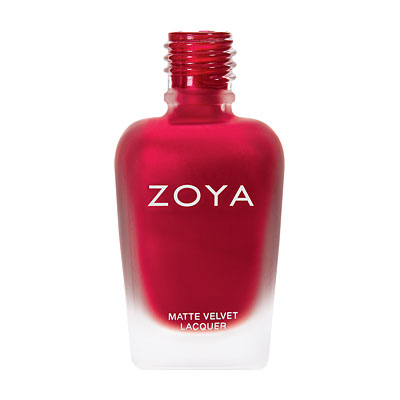 Amal is a classic crimson red with ruby red fleck in traditional Matte Velvet finish. I mean what is better than a red nail polish? A matte red nail polish. A head turner shade from the matte velvet range, Amal is a stunning matte crimson which screams class and elegance. Perfect for the chic Christian wedding or a romantic vacation, Amal is warm toned shade. The finish is opaque. Its the best red nail polish from Zoya.
8. ZOYA Bar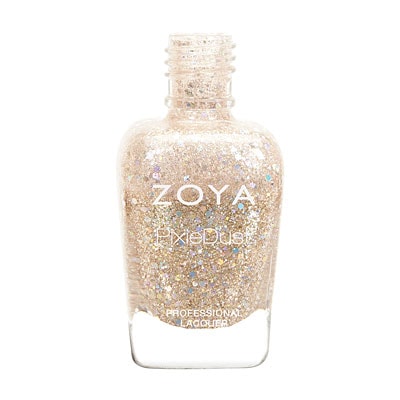 Bar is as a glittery topaz in the best-selling ultra textured, matte, holographic Magical Pixie formula. I mean i would love to have pixie dust on my nails! Beautiful glittery nude shade is just right for adding a little sparkle to the nude nails. Elegant and chic, this shade does not require any top coat or base coat and gives an opaque finish in 2 coats. Pixie dust formulas are a little difficult to remove as the glitter sticks on the nails but they are totally worth the efforts.
9. ZOYA Dot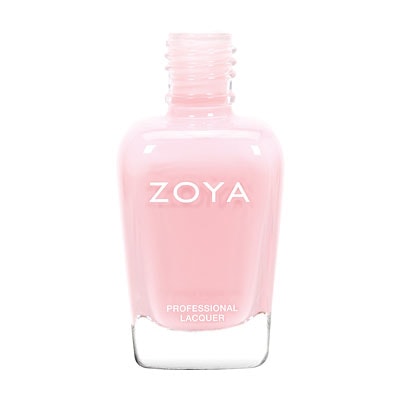 It is described as a full coverage pink petal cream finish. Dot is the shade for classy French manicures and can be described as a "my nails but better" shade. The finish is creamy and 2 coats give opaque coverage. With the petal pink hue, i would wear this shade everyday if i was a ballerina! I included this shade because you can wear this to any office, party or vacation. A must have zoya nude shade for every nail polish lover. You can't go wrong with a French manicure, can you?
10. ZOYA Nori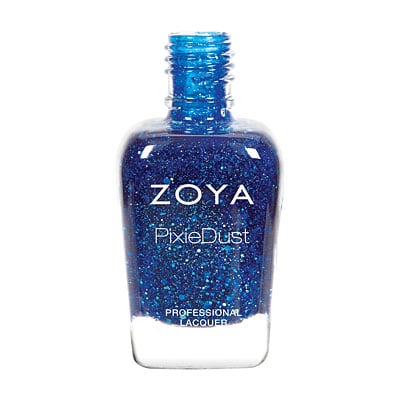 Nori is described as a Sapphire blue magical pixie dust with holographic hexagonal glitter. Do u remember the Disney princess Ariel? This shade reminds me of her. A magical glittery blue for the late night clubbing and Goth look, this can easily be a mood-lifter for those dull Mondays where a little glitter is needed to make things bright. This is cool toned shade with opaque finish in one coat. One of the best glitter nail paints from Zoya.
So these are best ZOYA nail polishes according to me. The shades are bright and vibrant.  Such unique shades and finishes are difficult to find in any other brand. I love how the brand chooses shade names for the polishes. Each colour is named after a female. I searched online as to how Zoya chooses names for the polishes but i couldn't find any reason.
Zoya also makes nail treatments, ridge fillers, base coats, top coats and nail polish removers. So whenever any of your relatives are visiting abroad, get yourself a set of these unique shades from the house of ZOYA and let everyone go gaga over your well manicured matte red or glittery nude nails!
Which is your favourite shade from Zoya nail polishes? Share your reviews with us.