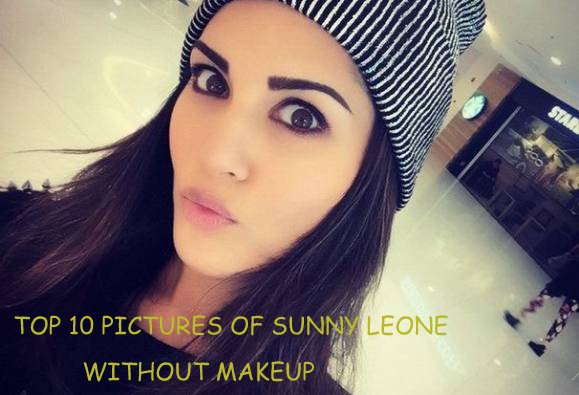 Top 10 Sunny Leone Without Makeup Pictures
Karenjit Kaur Vohra, better known to the Indian diaspora as Sunny Leone, is a name that is uttered in hushed tones. Why? Hypocrisy… this Canadian-Indian adult movie star-turned-actress brings forth our hypocrisy. What I have realized is that no matter how much she is loved or loathed, she makes no bones about her past. And people who are like that are loathed, catcalled and berated for being unapologetically themselves. Today's post is about her and her raw beauty. Treat your eyes to the rare makeup-less pictures of Sunny Leone and you'd resonate with us by the end of it.
If it was her eventful stay in the controversial Bigg Boss house in 2011 that triggered a stir in the Indian masses, then it was her debut vehicle in Bollywood movie- the sleaze-fest Jism 2 spearheaded by Bollywood director Pooja Bhatt that stimulated the interest of the Indian audience her. For long till now and perhaps for even longer from now, Leone might be seen as a mere sex symbol or a porn actress by moviegoers, incapable of emoting or bringing the nuances of acting to our table, yet there is no denying that she turns heads.
She has said that at the age of 18 she discovered she was a bisexual but now prefers men. told you, she makes no bones about it. Sunny is married to Daniel Webber. It took just one interview to earn brownie points from one and all. One interview wherein Sunny kept her calm and answered with poise. One interview wherein could have stormed out of the venue for being stripped with words but she didn't- the infamous Bhupendra Chaubey interview
wherein she rose to fame and showed us her mettle despite being hit below the belt. That day, she shook our conscience and showed us
who Sunny Leone is
.
Rare and Makeup Free Image Gallery of Sunny Leone:
1. THE IN-FLIGHT INSTAGRAM SELFIE-
While most celebrities look haggard, frazzled and exhausted with dull under-eyes, uneven skin and unkempt locks as they board a flight or alight from it, here is Ms. Leone in this picture who, without a speck of makeup on her face, illuminates her ambit with her chirpiness and beauty. It is hard to believe that someone can look so winsome without makeup but when you have Sunny Leone, the claim becomes credible. Highly credible, I would say! Just look at her beaming radiantly at the camera.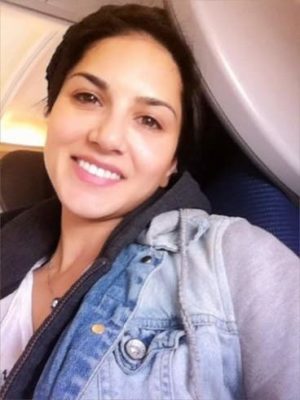 2. GOING NO MAKEUP AGAIN-
It is a bright sunny day quite literally! With the mesmerizing and vivacious Ek Paheli Leela actress beaming uninhibitedly without any trace of makeup on her face and her luscious black locks shining in their full glory, Ms. Leone lights up this picture and consequently, we are left asking for more.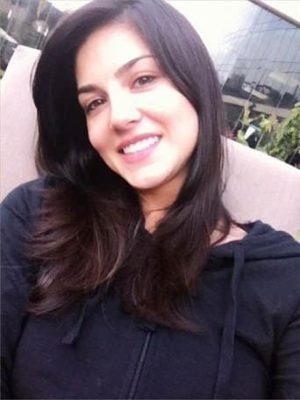 3. DRIVING WITHOUT ANY MAKEUP-
Just when we thought that bollywood celebs live in makeup, do every chore while wearing it be it shopping or driving, here is the hot actress proving us wrong. Big time. Without any trace of makeup on her porcelain clear skin, she sports a comely smile and consequently, looks ethereal while driving. Guess that day, there would have been a lot many traffic jams courtesy Ms. Leone who'd have caused people around her stop and take notice! Another great photo of Sunny Leone without makeup.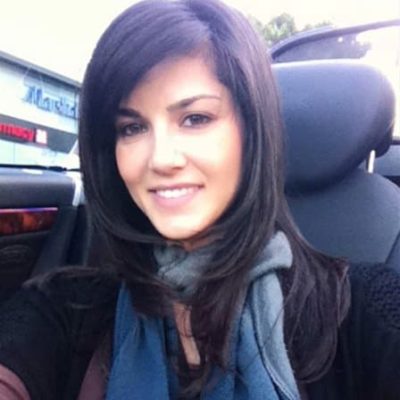 4. CLOSE UP SANS MAKEUP-
It seems Sunny loves to travel without makeup. Who is complaining if we get to see this sultry diva's close up pictures without makeup radiating its natural luminescence? This picture of Sunny captures a no-makeup selfie of hers while in flight.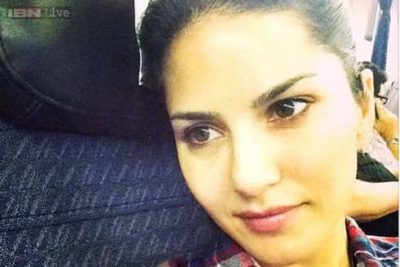 5. DESI GIRL-
Prepossessing skin? Check. Luscious, smooth and frizz-free locks? Check. Cherubic eyes? Check. Million dollar smile? Check. She just has everything that justifies her as a desi Bollywood beauty! Consequently, going strong with her no-makeup look, Sunny in this picture manages to sweep us off our feet again. One thing is for sure- the sexy actress was blessed with enviable genes.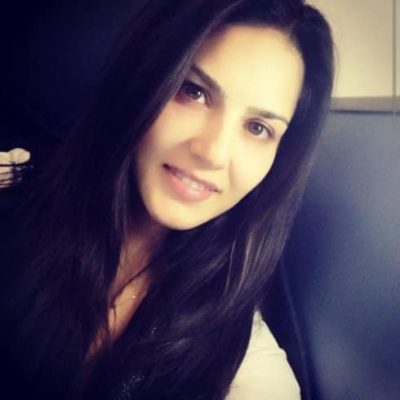 6. ON BOARD WITH HER HUSBAND-
She got married to Daniel Weber in 2011 and without an iota of doubt, one can say that the two make for a gorgeous couple. By now, it goes without saying that this Canadian-Indian actress loves to travel without makeup. As a result, it is certain to spot her flaunting her virgin beauty on board. Consequently, here is the pretty actress beaming a little more than usual (well, she is with her man after all) and looking mesmeric as usual. Need I say more that she is clearly without any speck of makeup? I think the couple picture speaks for itself.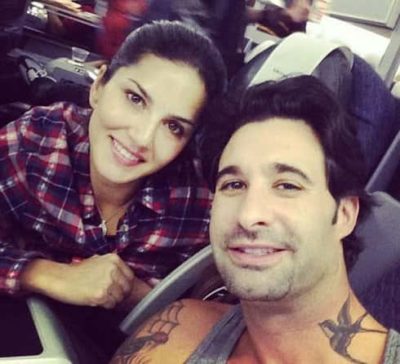 7. WHEN SHE POUTS WITHOUT A DOUBT (AND MAKEUP TOO!)-
Picture this. It is a sunny day at the beach with the wind blowing softly caressing your luscious locks, the sand left with impressions of your feet, relaxation in the air and a smartphone in your hand… what would you do? Click a SELIFE. That was a no-brainer given that it is a fad these days with instagram and snapchat around. So would Sunny. A minor difference being she clicked one without wearing any makeup. She is hot, no question about that. Need we say more on why we find her irresistibly adorable now? This sensual lady sweeps one off their feet effortlessly.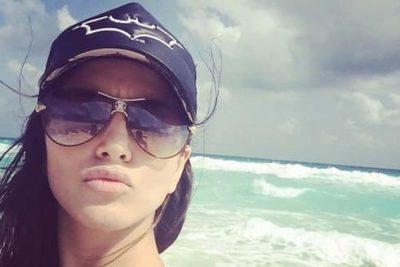 8. NO MAKEUP SELFIE
Holidays are meant for unwinding and giving oneself much needed pampering. And beautiful Sunny stands by this idea strongly. As a result, you can treat your eyes here to this chirpy Punjabi kudi relishing a drink while sporting a no-makeup look.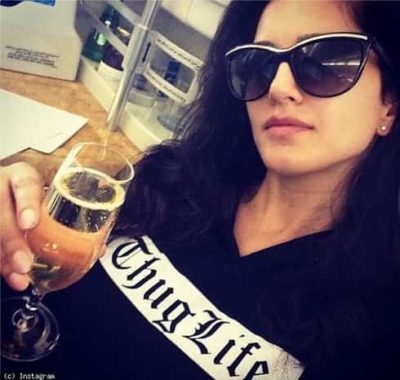 9. BACK IN THE FLIGHT WITH HER HUSBAND-
With a slight stroke of eyeliner on her eyelid, the sexy actress keeps us hooked to her on-board selfies. Flashing a smile, one cannot help but swoon over her raw beauty that can give top-shot Bollywood beauties (who wear oodles of makeup in the name of minimalism) a run for their money. Here Sunny wears no makeup.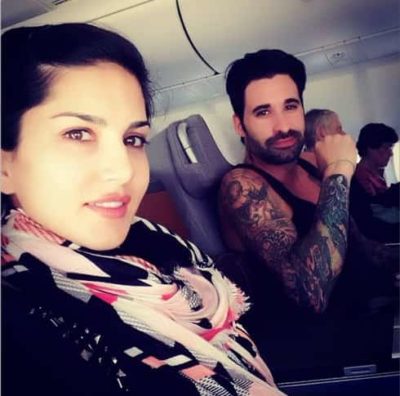 10. BUT FIRST, LET ME TAKE A SELFIE –
Given that selfies are in vogue today, a number of Tinsel-town stars have jumped onto the bandwagon with their instagram selfies. Social media platforms are flooded with celeb selfies with some going a step ahead and posting no-makeup selfies. In this category, if we were to award the best one, it would go to the hot and sensuous Sunny Leone hands down.
If sultry, sexy, hot, saucy and seductive were her epithets till date, then we should better make way for another one and that is cute. Unleashing her playful, sportive and sassy side in these four no-makeup selfies, pretty Leone gives one major selfie goals. Point taken!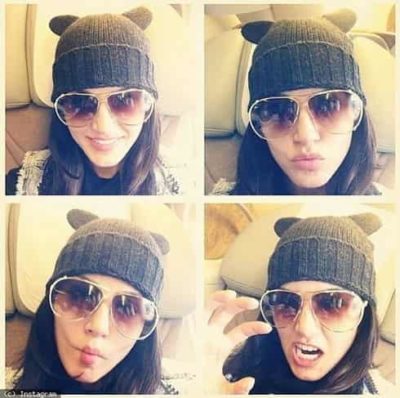 Fun Facts about Sunny Leone:
Some fun facts about her for those who are curious, because as it turns out we know her so little:
She has got 41 porn movies to her credited
And has directed 42 adult films
She has her own website: sunnyleone.com
Her first bollywood movie was Jism-2
She has acted in a few American and Tamil movies too
She has Canadian, American and Indian citizenship
She loves to watch The Simpsons
She has played for the women's soccer team in California
Her real name is Karenjit Kaur Vohra
She is from a Sikh family
Her husband's name is Daniel Webber
She got married in 2011
Her latest movie is Mastizaade, released in 2011
She is one of the most searched Indian actresses on google
Her wallpapers are the most dowloaded, well.
Keeping all this aside for a minute, we would be lying point-blank if we do not swoon over her appearance. With a radiant skin tone, well-endowed assets, gorgeous eyes, luscious locks and a picture-perfect smile, Sunny Leone is drop-dead hot and gorgeous. And wait, she looks as pretty without makeup as she does with it on.
Image Source: 1,2,3,4,5,6,7,8,9,10,11
Which is your favourite photo? Share your reviews with us.