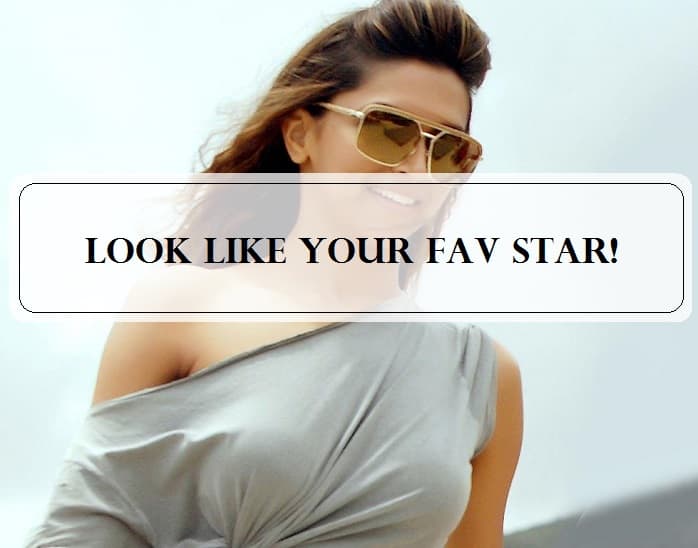 Best Makeup and Beauty Secrets of Bollywood Actresses
How much we all adore the glowing skin of the bollywood actresses and wonder what they apply. Or those thick glossy magazines that make you crave for that hot bod. And how do they tame their mane? Am sure everyone here is keen to know the beauty secrets that our bollywood divas follow in their beauty regime. Being well groomed can never take a backseat! It helps you be presentable everywhere you go. Cause when you look good, you automatically feel good and all other things just fall in place. So note down these beauty tips straight from tinsel town and. Here is the list of top beauty and makeup secrets of bollywood actresses.
List of Beauty Secrets of Bollywood Stars
1. Kareena Kapoor Khan: beauty and fitness secrets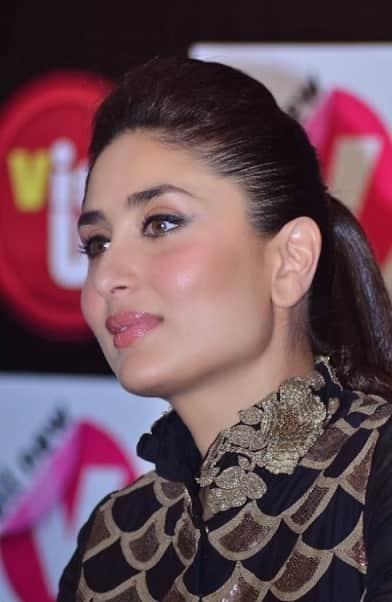 Well she is my favorite actress and I have followed her all these years so much that by now I know her beauty regime by heart. Hah! Anyway, Kareena Kapoor's dewy skin is what I envy the most. When asked how she gets that glow she thanks her genes saying her mom glows even more than her. Kareena doesn't like having pancake makeup or any harsh chemicals on her face. She also doesn't believe in facials. Drinking 6 to 8 glasses of water daily is the key.
Beauty Secrets of Kareena:
Kareena feels that using face wash in the morning strips all the moisture and so she just has splashes of cold water on her face. During the night she uses a Lancome face wash. She uses Sisley Hudra-Global Intense Anti-Ageing Hydration Moisturiser and a Clarins sunscreen. She uses YSL brown eye pencil and mascara. Her essentials are a Cherish Mac Lipstick, Mac improper copper blush and Chanel kohl. For a casual outing she just has kajal and pale pink lipstick. Her perfumes include Jean Paul Gaultier and Un Jardin en Mediterranee.
Hair Products used by Kareena:
Kareena uses a Keratese shampoo. She goes for an oil massage which is a combination of four oils, castor, almond, olive and coconut oil once in a month. She also likes to blow dry her hair in order to add volume.
Fitness and Diet Secrets of Kareena:
Kareena follows a vegetarian diet and eats lots of vegetables like broccoli, fenugreek and spinach. She eats every two-three hours. She likes her rice and dal with ghee. She also makes sure to do ashtanga and power yoga daily for at least an hour.
2. Katrina Kaif: secrets to her gorgeous skin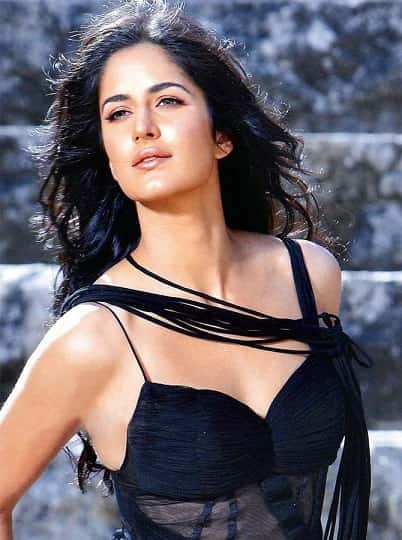 She is a damsel. Katrina Kaif says that looking good doesn't have to be too complicated. She starts her day with 4 glasses of water. She says a regular diet and exercise are very important as it reflects on your skin. She always applies sunscreen before leaving her house. She also takes supplements derived from Acai berry and wheat grass powder.
Favourite Makeup of Katrina:
Katrina uses Shu Uemera Skin Cleansing Beauty Oil and Lancome Cleansing Milk for removing makeup. She uses a Mene & Moy Face Wash and La Prairie night cream. She also likes to have mineral mud masks by Anne Semoin. She uses Peter Thomas Roth Max Daily Defense Moisture Cream SPF 30 and never leaves without her Stila Lip Glaze in shade Apricot. Katrina has a Giorgio Armani Sheer blush, a Max Factor 2000 Calorie Curved Brush Mascara and a Mac Kohl.
Hair Secrets:
She uses Kiehl's Leave-In Conditioner and Kiehl's Olive Fruit Oil Deeply Respiration Hair Pack. She also uses Keratese products.
Fitness and Diet Secrets:
She says there can't be a fixed diet as they are constantly traveling to different locations. Also she doesn't believe in strict diets, it just has to be sensible eating. She revealed that whenever she eats too many sweets and oil she feels it having a bad effect her skin. Whereas eating fish makes her skin better due to omega-3 acids. For her sculpted body she thanks her wonderful personal trainers. She hits the gym and also does swimming to stay fit.
3. Alia Bhatt: Beauty Regime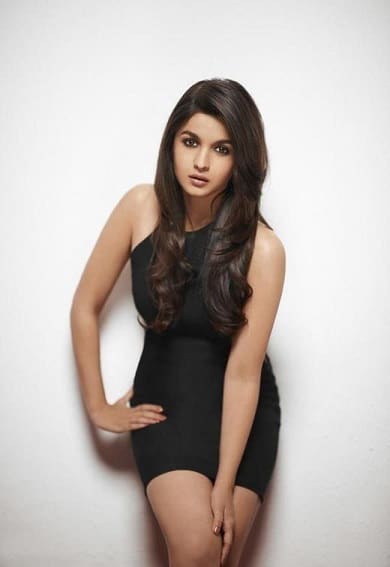 Alia Bhatt says beauty is how you wake up in the morning, raw and fresh. You can often spot her having the sans makeup look. She advises to drink lots of water and juices. She likes indulging in spa treatments and her favorite is the Myrah Day Spa in Juhu, Mumbai. Alia suggests always being comfortable in your own skin.
Beauty secrets of Alia:
Alia says makeup is all about enhancing your features and adding colors. She also doesn't like to wear too much makeup. She says guys don't like girls who are too made up. They like girls who are normal and they can have a conversation with. In her handbag you'll always find a lip balm, a hairbrush and a perfume. Alia Bhatt uses men's perfumes. She applies the Maybelline colossal kajal which she also endorses. She prefers matte lipsticks as they are very much in.
Hair tips:
She washes her hair regularly, every alternate day. Alia has even been taking vitamins for skin, hair and nails.
Fitness and Diet tips by Alia:
She hits the gym very often and does a combination of pilates and weight training. She doesn't believe in being too skinny and says that your body fat percentage has to be a certain way. It's all about eating healthy and eating in proper proportions. She says even if you are eating a pizza have it in smaller portions. Her daily diet usually consists of egg whites, vegetables, milk, chicken and roti.
4. Deepika Padukone: Beauty and Makeup Secrets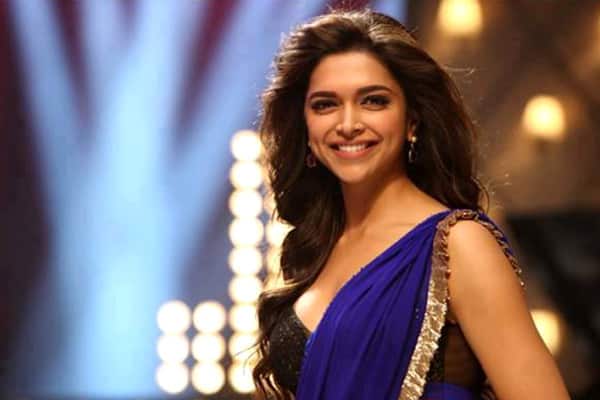 I know you all were waiting for this. While I was watching her interviews in order to write this post, I found her so modest, I wonder if she even realizes that she is the number one actress in Bollywood today. I love her dimples too. Deepika Padukone says that eating balanced meals, exercising enough, adequate sleep and avoiding drinking and smoking help her to stay healthy. And again, drinking lots of water is what she added.
Beauty regime of Deepika:
She says cleansing, toning, moisturizing(CTM) are the three basic steps. Deepika feels beautiful skin is great makeup and advises that less is more. She also says that different products work differently on different people. She can't do without an SPF. She even emphasizes the need of removing makeup before sleep. She says the skin regenerates while we sleep and for that it has to be clean. Deepika suggests Garnier BB cream as it moisturizes and also acts as a foundation/concealer. At night she applies a hydrating cream. She likes sporting bold pouts in red. She also likes coral and nudes. She feels her eyes are her best feature and likes to accentuate it with mascara.
Hair secrets:
Deepika swears by the coconut hair oil. She likes to oil and condition her hair and gets an oil massage done once in a week.
Fitness and Diet secrets:
Being an athlete, fitness has always been a part of her lifestyle. She says she is an absolute foodie and loves trying different cuisines. She does have her cheat days like indulging in a chocolate dessert but it's all just once in a while. Most of the days it has to be a balanced diet comprising of proteins and carbohydrates. She also talks how people tend to avoid rice but being a south Indian she has grown up on rice. She even carries fruits along with her. She says a strict no to crash diet. She always starts her day with a workout no matter how early she has to wake up.
5. Jacqueline Fernandes: Diet and Makeup Secrets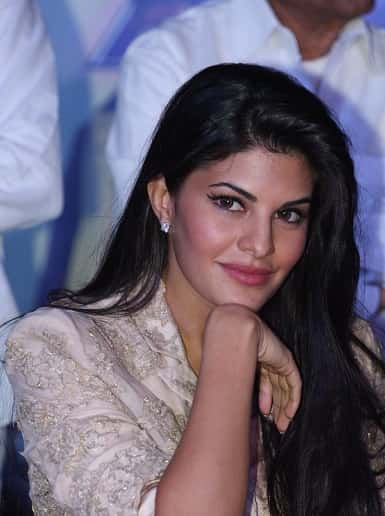 This Sri Lankan beauty is so gorgeous. Jacqueline Fernandez starts her day by drinking a glass of lukewarm water with a spoonful of apple cider vinegar in it. She also stresses on drinking a lot of water. She says balancing between exercise and good food is what everyone should start doing and start taking care of themselves.
Makeup products used by Jacqueline:
Jacqueline washes her face with Cetaphil cleanser and then a La Prairie moisturizer. Back as a teenager she had acne prone skin and tells the importance of CTM and exfoliating. She recommends The Body Shop Vitamin E Overnight Serum in Oil. She carries a fruity body butter, lip butter and face spritzers in her handbag. She prefers BB creams and uses a Mac Compact. Issey Maiyake and L'Occitance are her favorite fragrances.
Hair care tips:
Once a week, Jacqueline indulges her hair in hot coconut oil massages. She also applies eggwhite homemade mask on her scalp and uses Keratese products.
Fitness and Diet tips:
She drinks green tea and had tweeted about having flax seeds on her salads, breads and cereals. She told her diet also helped in clearing the acne. She has macrobiotic diet and has more of grilled fish, veggies and a diet low on sugar. She also carries some fruits and nuts to snack on. When hitting the gym, she doesn't want her fitness regime to get boring and hence does new or different exercises daily such as cardio, light weights, dancing, pilates and yoga.
By Contributor: Tanvi Shah
Read More:
Which is your favourite beauty secret? Share your reviews with us.