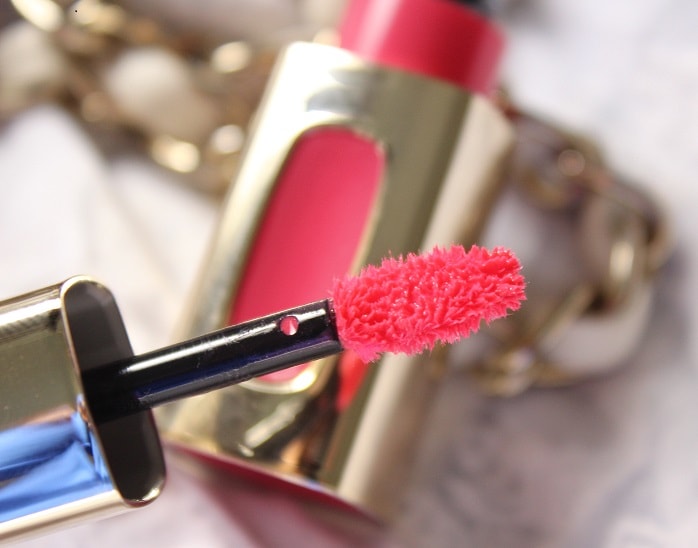 Top 11 Lip Plumper Brands, Products, Devices in India with Reviews and Prices
Now why exactly is Angelina Jolie most famous for? I guess it is because of a pair of luscious, sensuous, plump lips that sends the imagination wild. Closer home, Priyanka Chopra enjoys the similar kind of attention; thanks to the sexy 'mouth-full' that she has and so does the ethereal Maahira Khan from Pakistan with an enviable plump pout. These ladies unlike Kylie Jenner have natural full lips which are enhanced by lip plumping products like lip glosses

or plumper devices and tools. Not everybody needs a lip surgery to get full lips, right? 
Lips are important; in fact, a beautiful pair of voluminous lips can always come handy if you wish to pass-off in the current trend of beauty-desires. Women and lips are synonymous. Why not? After all it is always the discussion over 'that perfect shade' of lip color which can connect two women in to a close friendship. As for the men, oh well…they love all things 'big' I guess. So, ladies let us take a peek at the best lip plumper products available in India that can enhance the current pair we own and make them look a little more 'full' and 'Plump'.
Best Lip Plumping Products For Thin Lips
Price: 950 INR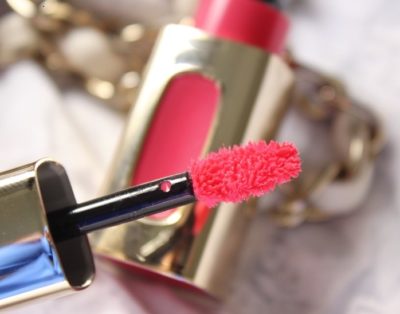 Let's start from the basics, for this; it is the very simple L'oreal Paris Color Riche L'extraordinaire Shine Lipstick. This is a hybrid product that combines the goodness of a gloss and lipstick together. Color Riche is high on moisture and has micro-oils that focus on 'priming-up' the lips. The color-pigment is subtle to mild, with just a hint of color over your lips, thus, giving you a more 'sheer' looking puckered up lips. Makes for a perfect lip plumping effect, but needs re-application time and again.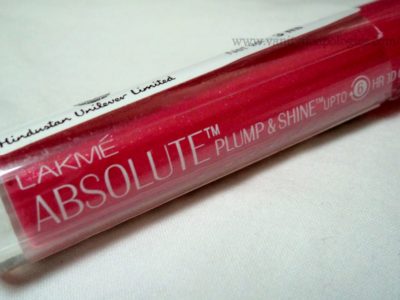 Price: 450 INR
Trust our very own Lakme to stay updated with the latest in the beauty trends. The Lakme Absolute Plump and Shine brings together the goodness of the lip-plumping technology and the goodness of a lip-conditioner together. The product consists of Marine Collagen and color pigments that are slightly shimmery, to offer the best in lip-hydration. This gives the lip a perfect 3D finish, making them appear fuller and enhanced.
3. Nivea Lip Natural Volume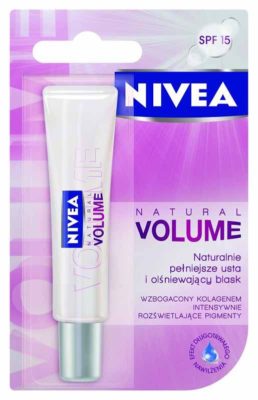 Nivea has always been on the fore-front for launching some of the best in skin care products. The Nivea Lip Natural Volume consists of Collagen Enhancers and light-reflectors that ensure nice, luscious, plumped-up lips. This is a great lip enhancer in India from Nivea if you wish to have full-lips with just a swap and you are ready to go.
4. NYX Pump-it Up Lip Plumper
Price: INR 350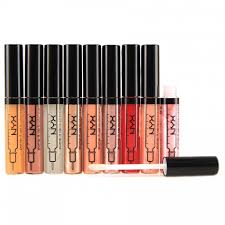 NYX is one such brand that has a huge stock of 'dupes' when it comes to giving you the best benefits of the high-end brands on a budgets. However, the NYX pump-it Up Lip Plumper is a sure original that gives you the appearance of pumped-up lips with a 3-D effect. Nevertheless, you need to apply two to three coats of the product in order to get the desired look. Another top selling lip plumper product from a good brand.
5. Physicians Formula Plump Palette Plumping Lip Color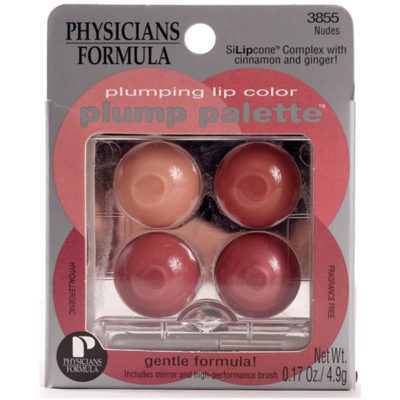 If you wish to acquire a more permanent appearance of fuller-lips, then Physicians Formula Plump Palette Plumping Lip Color is just the thing for you. The product is loaded with all things natural, like Cinnamon and Ginger extracts that ensure rapid blood-circulation on your lips, to help plump your lips. The Silipcone Complex has rich protein building blocks and Vitamin B that are associated with enhanced collagen production.
This process is the actual reason behind the quicker methods of 'lip-plumping' methods like direct injections. However, with this particular product you can rest assured that you are in safe-hands, as it gives you the 'plumped-up' lip with time and regular usage.
6. Deborah Milano Volume and Color Lip Plumper
Price: 575 INR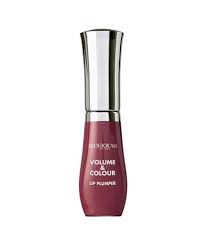 This particular product from the brand house of Deborah Milano is a sure keeper. The lip plumper consists of special Hyaluronic Filling Spheres, which focus on your chapped and dry lips by filling them up. Though not exactly kiss-proof, however, Deborah Milano Volume and Color Lip Plumper promise a long staying-power. The best part is that it apart from plumping your lips, it offers a nice wet-look without actually making your lips sticky, as it has shiny particles that reflect light, thus giving you a 'juicy' look.
Go for this product if you seriously want the 'plumped-up' look, as it enhances the lips by about 25%. Though the product is on the pricier-side, however, a small amount is sufficient to do the desired.
7. Dior Addict Lip Maxim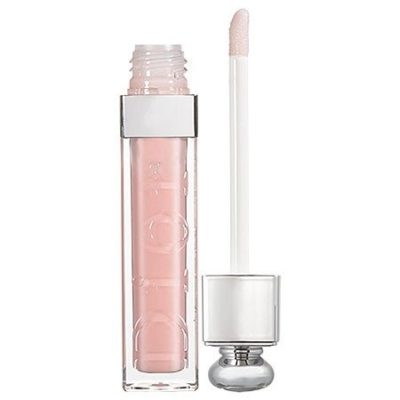 Dior is an old favorite. Trust this brand when it comes to class and quality. The Dior Addict Lip Maxim is specially formulated to give you a lip plumping effect. The best part about the product is that it does not irritate the skin and instantly gives your puckers a more enhanced-look. It is a global-bestseller, as it has a long staying power and can be worn without 'touch-ups'. If you cannot find Dior Addict Lip Maxim at a store in your region, go online, as it is a hot-favorite all over.
8. Too Faced Lip Injection Extreme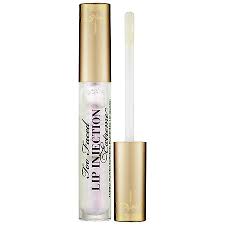 This is a new one. I mean, when they say extreme, they actually mean extreme. The formula works to dilate your blood-vessels in order to enhance the size of the lips from the original. The 'Too Faced Lip Injection Extreme' is a patented product, a hot celebrity favorite as it closely brushes-by the more aggressive Plastic surgery effect. The revolutionary Marine Sponge present in the product is a Micro-injected Collagen that penetrates the skin up on application and kind of 'swells up' when it comes in contact with the body's natural moisture. Brilliant isn't it?
The 'plumped-up' effect is up to 20%, all the while adding moisture to the lips as well. The Collagen Boosters present are designed to reduce the fine lines on the long run. You can always get hold of this product online, in case your favorite beauty store does not own one. This is one of the best lip plumping brands in India.
9. Fullips Lip Enhancer Device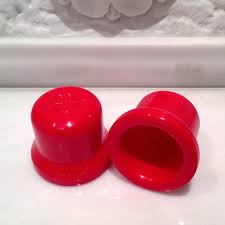 Well, girls, this is just basic Science. You allow suction pressure to draw blood to your lip area in order to enhance them. Lip enhancer devices are soon gaining popularity, if you are looking for a more pronounced 'pout' in a matter of minutes. The plumping effect lasts for about two hours or so and the product can be carried around even in your handbag. The best lip plumper too available in Indian market. Check amazon to buy it.
For the device to work, all you need to do is moisturize your mouth well and suck on to the Lip Enhancer after positioning it properly. Repeat the process a couple of times with a huge 'smack' every time you pull-off the Lip Enhancer from your mouth. The results are evident and your 'plumped-up' lips are now ready to be applied with lip makeup of your choice.
10. Essential Oils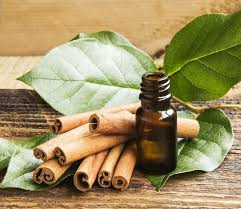 This is one method that I have personally tried and I know it works. A little bit of teasing on and lips and Voila! You have a lip pout ready
. The essential oils tend to irritate the skin on the lips, thus drawing blood over the area. This makes the flesh gorged and plumped-up; after this you can apply your favorite lipstick and flaunt the luscious lips around. Your best picks for this would be Peppermint essential oil and Cinnamon bark essential oil in combination with other carrier oils. A very natural lip enhancer I must say.
11. DuWop Lip Venom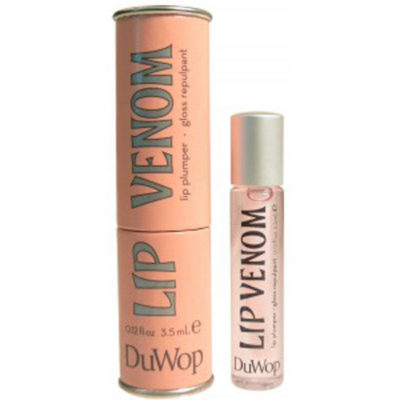 True to its name, the DuWop Lip Venom is what you call 'finicky'. If it works, then it works wonders for your lips and if it does not then, on well, it's not meant for you. The product's name suggests the kind of effect it has on your lips, as it promises slight 'tingly' and 'burning' sensation on your lips.  The DuWop Lip Venom is free from Sulphate, Petro-chemicals and dye, thus ensuring you safe ingredients. You need to wait a while after you apply the product and then wipe it off with a damp cloth before you apply your lip color.
That was enough of lips and lip-story, I guess we'll call it a day girls! Now, that you know what you need to do to achieve that plumped up pout, it's time to get set and Pucker up.
Read More:
Which is your favourite device to plump lips? Share your reviews with us.