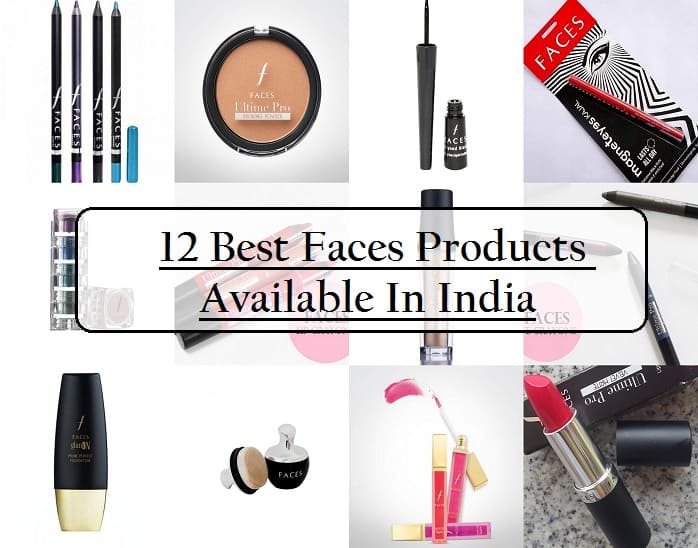 Top 12 Faces Cosmetics Products Available In India with Reviews and Prices
Faces Canada is a renowned cosmetic brand with a proud Canadian heritage that entered the Indian market in the year 2009. It has rapidly grown since & and is sure giving competition to the prominent makeup brands in the Indian market. Faces lipsticks, eyeshadows, kajal, lip glosses, etc are available in stores as well as on leading online shopping portals. I'm going to mention some of the must have faces products to buy in the market on your next shopping trip because I know how confusing it can get while shopping for new makeup.
From skincare to makeup to makeup tools, the brand offers an impressive range of quality products at competitive prices. It is also coming up with new launches on a regular basis & is emerging as a promising player in the Indian marketplace. So, today we take you through some of the best picks that the makeup brand has to offer. Let's get started!
List of Best Faces Cosmetics Products :
Lip Crayons are in so much rave right now & almost every brand is coming up with its own version of these babies. Faces Cosmetics also offers a variety of lip crayons each having a different finish. There are Pro Matte lip crayons that settle into a complete matte finish, Starry Matte crayons that have a matte finish along with some shimmer and the Crème ones that have a cream finish. All the faces lip crayons are color coded and there are different colors to pick from each range.
The matte crayons are sharpenable whereas the crème ones come in a retractable form. All of them have a buttery smooth texture and glide on the lips like a dream. The colors are amazingly pigmented & go opaque in a single swipe. These have a decent staying power and are also free from harsh parabens. A definite yay for these beauties! This has to the best selling product from faces cosmetics. Price: Rs 749 for 4 gm (Crème), Rs 799 for 2.8 gm (Matte & Starry Matte)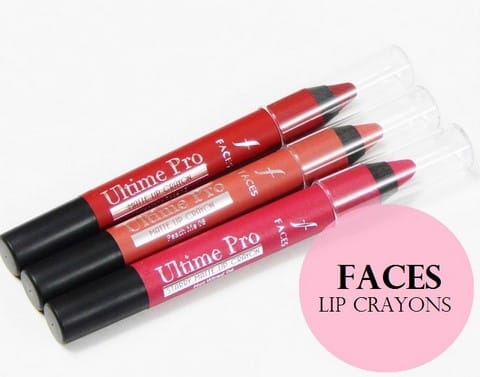 2. Faces Glam On Prime Perfect Foundation:
The foundation comes in a black colored tube with a golden cap that looks really attractive & classy. The texture is creamy & slightly on the thicker side, but spreads on the face with ease. However, since it sets down quickly, one needs to work fast to blend it properly. It evens out the skin tone and settles into a near-matte finish. It provides medium to full coverage, which is buildable and has a decent staying power of 6 plus hours.
The faces foundation is dermatologically tested & contains Hyaluronic acid that provides hydration along with Vitamin E. In addition, it contains UVA/UVB filters and is also free from harmful parabens, which is such a boon! And, you get 5 different shades to pick from! A must try! Price: Rs 699/749 for 30 ml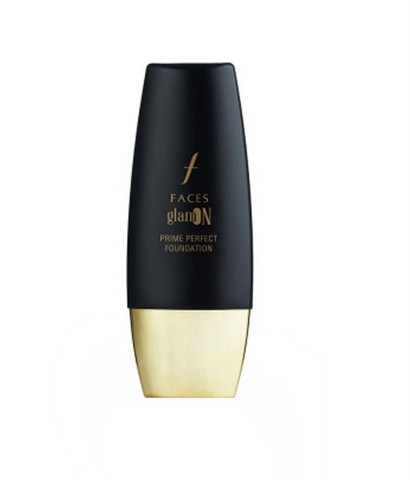 3. Faces Long Wear Eye Pencil:
The Faces Eye Pencil comes in 12 gorgeous colors with a good mix of mattes as well as metallics. It has a very smooth & creamy texture that beautifully glides on the lids without any tugging or pulling. The colors are highly pigmented and are smudge proof as well as waterproof. It is quite long wearing and lasts more than 7 hours, which is again impressive. One of the best eye pencils out there! And has to be the best faces cosmetics product for eye makeup. Price : Rs 449/499 (As per shade) for 1.2 gm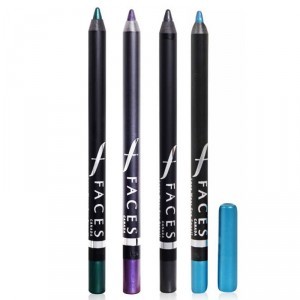 4. Faces Ultime Pro Metaliglow:
Get ready to flaunt that glow with this illuminator from Faces! It comes in a see-through plastic bottle with a pump dispenser and has a gel-based liquid formula. The texture is really creamy & blends easily into the skin. However, since it sets down quickly, you need to be swift while blending. Being non-greasy, it feels light & comfortable on the skin & imparts it a healthy and natural-looking glow. The faces highlighter stays in place for a good 5-6 hours and is available in 3 beautiful shades. Yet another great offering from the brand! Price: Rs 799 for 15 ml
Get ready to dazzle with the Faces Stackables! These are actually their eyeshadow pigments that have now been rebranded as the Stackables. These have a smooth texture and are easy to blend. The color payoff is great & you get 4 variants to pick from. The staying power of faces pigments is around 6 hours which is pretty decent. Absolute must have from faces canada.
These work best with when applied using a wet brush or when mixed with a mixing medium like Inglot Duraline. These pigments can be used in a number of different ways, such as an eyeshadow, eyeliner, glitter nail paint and even hair shimmer. A big thumbs up for this amazing product! Price: Rs 799/999 for 7 gm/14 gm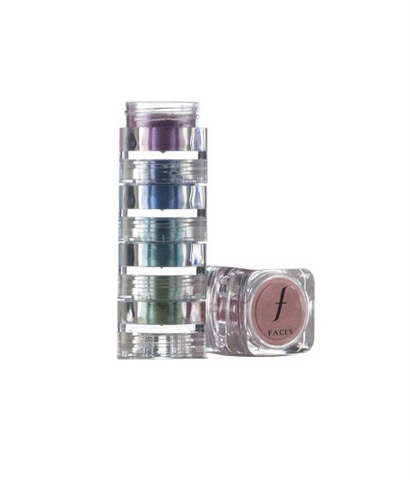 We can never have too many kajals, right girls! And with so many options available in the market today, here is Faces with its Magneteyes Kajal. It comes in a catchy red colored pencil form with a twist-up mechanism. The packaging of the faces kajal is convenient to use as well as sturdy. The kajal has a smooth creamy texture that glides on with ease without any sort of tugging or pulling.
The color payoff is also good and it imparts an intense black color to the lids. It is enriched with minerals & Vitamin E and is free from parabens. As far as the lasting power is concerned, it stays put for a good 5 hours, which I think is pretty decent. All in all, do check this out if you are on a hunt for an affordable kajal! Price: Rs 175 for 0.35 gm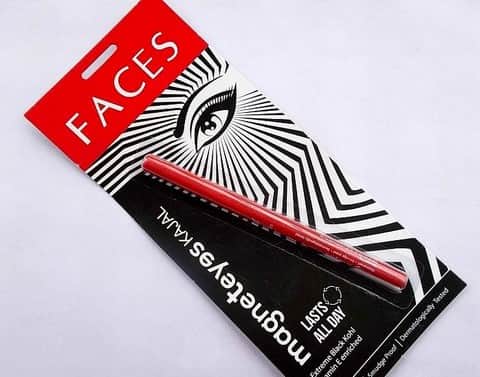 These faces eyeshadow crayons come in the form of a chubby sharpenable pencil. The formula is buttery smooth and glides on oh-so smoothly on the lids. These are amazingly pigmented and very easy to blend. They come in 6 gorgeous colors and set into a smudge proof and waterproof finish. The crayons are quite long wearing and easily last for 6 plus hours. And, by using a primer underneath, you can always increase the longevity. In addition, these can also be used as an eyeliner as well as a base for your eyeshadow. A big thumbs up! Price: Rs 599 for 1.6 gm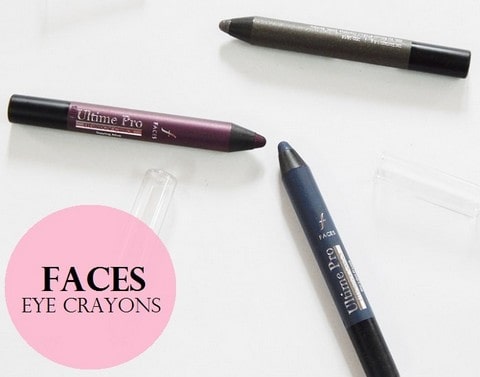 Next on the list of the Faces Beyond Black Long Stay Liquid Eyeliner. Like most liners, this one too comes in a long black colored bottle form. The applicator is easy to work with and you can draw precise lines very easily. The consistency is just right for a liner that makes it apply evenly on the lids. It scores full points on the pigmentation front and gives a jet black color with a glossy finish. It dries rapidly after applying and becomes smudge proof and waterproof. The faces eyeliner is really long wearing and stays well in place for straight 7 plus hours. Price: Rs 599 for 2.5 ml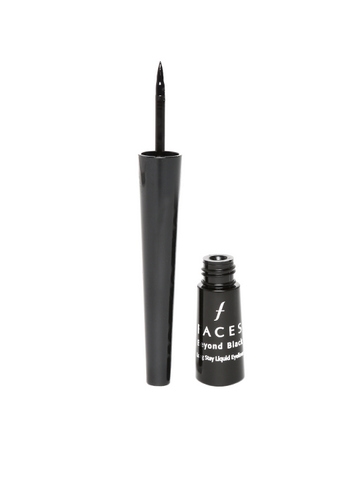 On a bad day, there is always a lipstick to look forward to! Matte lips never go out style & look really classy. These Velvet matte lipsticks from Faces come in a matte black bullet with the shade name mentioned at its bottom. The smooth and creamy formula makes it glide easily on the lips. Once set, neither do these transfer nor do they bleed.
They are comfortable & forgiving on the lips and do not settle into lip lines. The faces lipsticks easily stay for a good 6 hours and you get 12 beautiful colors to pick from. Along with this, these have a mild fragrance but not something that would bother sensitive noses. A must try for all the matte lovers out there! Price: Rs 649 for 4.5 gm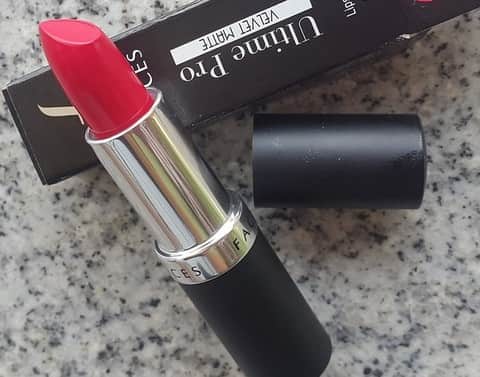 10. Faces Ultime Pro Bronzing Powder:
This faces bronzing powder comes in a round plastic pan with a clear lid. It is enriched with Argan oil for antioxidant & filling action and is sans parabens as well. It contains finely milled micro shimmers that add a subtle sheen to it. The texture is smooth thus, blends effortlessly into the skin. It imparts warmth to the face and gives it a naturally sun-kissed look without feeling powdery or muddy.
The intensity can be built up as per one's liking and it lasts for around 5 hours. It comes only in a single shade that would best suit light to medium complexion. A great pick if you are looking for a good bronzer in this price range! Price: Rs 650 for 9 gm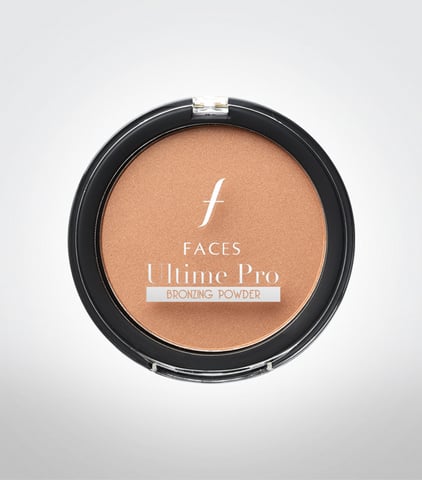 These faces lip glosses come in a long tube packaging with a golden colored cap that looks really chic. The wand is easy to use and helps in applying the product in a smooth manner. From reds to peaches to pretty pinks, these come in 12 beautiful colors and are quite moisturizing. They add a lovely shine to the lips & give them a more plump & fuller look. The color payoff is really good & the pigmentation can be built up. Like most lip glosses, these last on the lips for 3-4 hours and survive light meals as well. Price: Rs 549 for 7.5 ml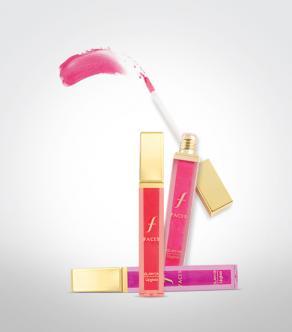 12. Faces Mineral Loose Powder:
First of all, I will have to hand it to Faces, the packaging of this powder is just wow! It instantly catches the eye & is travel friendly as well. The product is non comedogenic and free from fragrance and preservatives. It is finely milled & the texture is really soft. It effectively mattifies the skin without making it dry. It provides light to medium coverage & can also be used for baking.
The faces loose powder works well to set foundation and concealer and has a natural-looking finish. Neither does it leave a whitish cast behind and nor does it settle into fine lines. The average staying power is around 4-5 hours and you get 5 shades to choose from. Highly recommended! Price: Rs 699 for 7 gm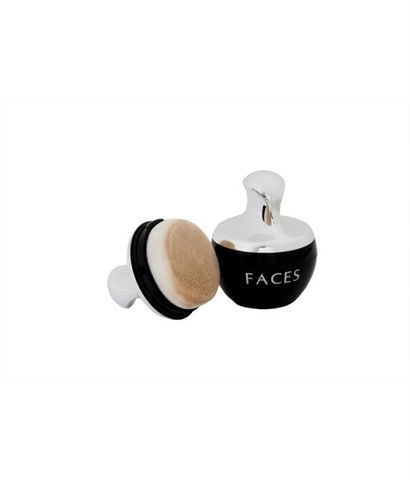 So these are reviews of the bestsellers from the brand Faces in the Indian market arena. Do share with us how many of these have you tried!
Read More:
Have you used Faces Cosmetics? Share your reviews with us.