Top 10: Best Avene Products Available In India for Oily Skin, Dry Skin, Acne, Eczema
Avene is a French brand which makes targeted skincare products. The first product made by the brand was the cult Avene Thermal Spring Water which is a world famous skincare product used by many celebrities. The water is said to have healing properties because of the heat it is treated through and has calming effect on the skin. The brand slowly started making other skincare products using this thermal spring water and the rest is history. The avene products help in healing acne, acne scars, eczema, dermatitis, rosacea and burns. This is the list of Top 10 products from Avene in India including products from their famous sun protection range.
Since all products contain Avene thermal spring water, they can be used by all skin types, be it normal, combination, dry, very dry or oily.
List of Top Ten Avene Products for Acne in India
1. Avene Thermal Spring Water- 1145 INR for 150 ml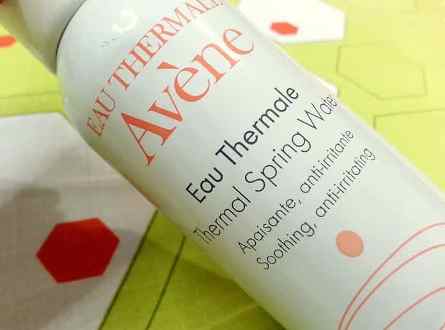 The first product from the brand and the main component of all Avene products, Thermal Spring water is calming and soothing water from the thermal springs of South France. This water can be used in so many ways be it like a toner, primer, makeup fix spray or hydrating spray. It can also be used to treat sunburns and to calm down irritated skin. The spa like therapeutic properties help in calming rashes and cleaning the skin. It can be used by all skin types and especially by sensitive, acne prone, hypersensitive, allergic or irritated skin. For a more detailed review, follow the link. Undoubtedly the best avene product ever.
2. Avene Cleanance Soap Less Gel Cleanser- 1199 INR for 200 ml
This is a cleanser which is a part of the 3-step Avene cleansing routine. This soap-free and paraben free cleanser helps in cleaning the skin without causing dryness as Soaps are the common cause of dryness of the skin. It is typically targeted towards oily acne and blemish prone skin. Rich in thermal spring water and zinc which cleans the skin without stripping it of the natural oils. For a detailed review, follow the link.
3. Avene Tri-Acneal Skincare Tube- 1399 INR for 30 ml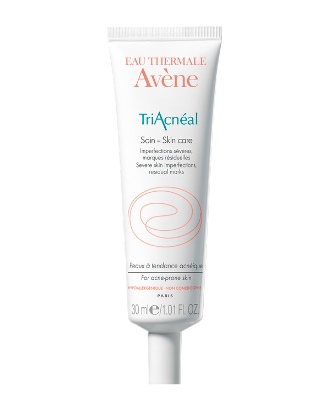 This is also a part of the 3 step range for oily skin. It is a soothing cream for skin imperfections. It contains glycolic acid which gives a peeling effect and removes dead skin cells. This cream is particularly made for skin with severe skin imperfections as it contains strong ingredients like glycolic acid and retinaldehyde. Any residual acne scars or spots are also removed with continuous usage of the cream. The 3rd part of the 3 step range is the Cleanance mask which is used after the cleanser and tri-acneal cream.
4. Avene Ultra Rich Soap Free Cleansing Bar With Cold Cream- 550 INR for 100 grams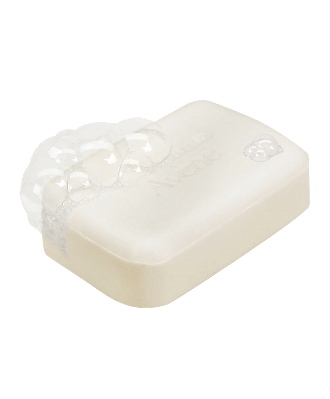 This is a one of a kind soap free soap. It is enriched with cold cream and is suitable both for face and body. Since it contains natural lipids, it helps in regeneration of the skin cells. This product is apt for dry to very dry skins. It has a soothing fragrance which makes it all the more suitable for sensitive skins. Since it already contains moisturizing elements, there is no need of applying a moisturizer after using this.
5. Avene SPF 30 Lip Balm Stick- 650 INR for 3 Grams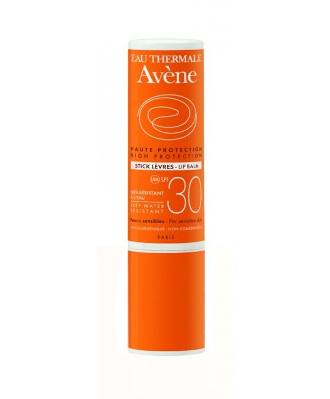 We never take care of our lips in terms of sun protection. It is a complete myth that tanning doesn't affect lips. Sun exposure can cause the lips to dry and peel. Sometimes the lips also become darker in colour due to sunburn. This SPF-30 lip balm is a part of the famous sun care range of Avene and prevents the lips from discoloration due to sun exposure. It is not like those lip balms which turn white on the lips. The texture is moisturizing and non-oily. This can also be used during swimming as it is very water resistant. Another best selling avene product in India.
6. Avene SPF 50+ Sunscreen Spray- 2050 INR for 200 ml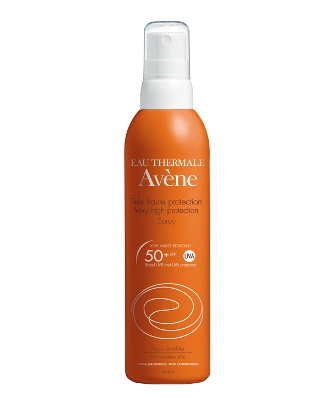 Another great product from the Avene sun protection range is this handy sunscreen spray. It offers very high protection in terms of SPF with 50 + sun protection factor. The spray bottle is relatively very easy to use compared to sunscreen lotions and creams. It offers both UVB and UVA protection and is water resistant. Since it is a spray bottle, it is great for travelling. It can be easily sprayed again if the duration of usage is over. One of the best sunscreens from Avene.
7. Avene Sunscreen Very High Protection SPF 50+ Dry Touch Emulsion- 1250 INR for 50 ml
A sunscreen in emulsion form, this is a very effective sun protection as it is a dry touch formula which doesn't cause sweating like other sunscreens. It is a very light emulsion which gives high protection from the sun while giv ing a matte look. The texture is very lightweight and not at all greasy or shiny. Best thing about Avene sun protection range is that it doesn't give a grey ash like shine on the face. Instead, it feels like a very lightweight moisturizer on the skin. Another great avene product you should try out.
8. Avene Gentle Milk Cleanser- 1190 INR for 200 ml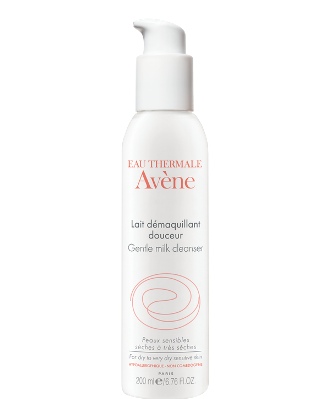 This milk cleanser gently cleans the skin and removes makeup without causing irritation. The product is rich in Avene thermal spring water and moisturizers to soothe the skin and hydrate it. It comes in a convenient pump bottle so it is very easy to use and carry. The texture is velvety soft so it is mild on the skin. The creamy texture helps in dissolving any residual dirt on the skin and makes it squeaky clean. Best avene product in India for makeup.
9. Avene D-Pigment light dark spot lightener- 1450 INR for 30 ml
Prolong exposure to the sun results in dark spots on the skin which makes the skin appear uneven. The spot lightener from Avene helps in removing those dark spots and reduces the appearance of new spots. It is rich in retinaldehyde which is a natural retinoid and helps in lightening the skin tone. Regular use helps in making the skin tone even and smooth.
10. Avene Mattifying Cleansing Foam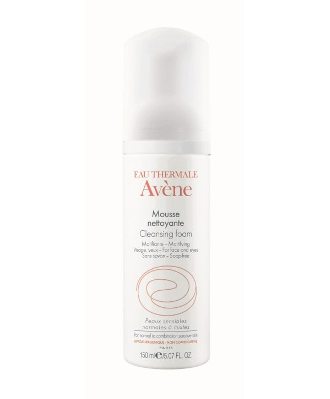 This is a cleansing foam which is especially formulated for normal to combination skins. It controls the sebum production from the skin and gives a matte look. This is a very gentle cleanser with soap-free ingredients which help the skin become supple and youthful. This can be used for light makeup removal and cleansing of the face after exposure to pollution and dirt.
So this was the list of top 10 bestsellers from the French brand Avene. The brand is known for its products in the dermatological circles and the sun protection range is one of the best in the market. All the products adapt to the natural pH of the body and skin which helps in keeping the skin calm and healthy.
The thermal spring water which is the signature product from the brand and common ingredient in all its products is a universal bestseller and i have heard many celebrities keeping a bottle handy in their bag for a quick spray before appearances. It soothes the skin and gives a very hydrated look which we all desire. I always keep a small spray bottle in my bag for refreshing my skin after a long work day.
Which is your favourite Avene product for acne? Share your reviews with us.