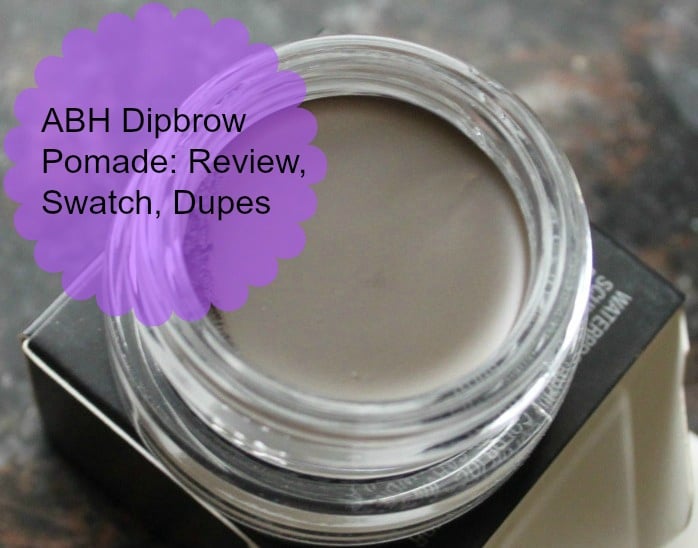 Review, Swatches, Dupes, Price, Buy Online Anastasia Beverly Hills Dipbrow Pomade in shade Dark Brown
I was recently blessed by the Queen of Brows. Obviously, I'm not talking about anyone other than the remarkable Anastasia of ABH fame. I was able to acquire the Dipbrow Pomade from Anastasia Beverly Hills in the shade dark brown which I will review and swatch today. I got myself colour tested shortly before I left NYC at the Birchbox store, so I'm pretty excited to say that seeing this on my vanity has just made feel I've upped my game in the eyebrow department by a 100. Don't get me wrong, I am no Cara Delevigne or Brook Shields, I have pretty full eyebrows though so only a little powder and feel for my arch and tail will do, but I just knew I had to try this product out for myself. Powder and gel is fine for the weather of New York, but Bombay? Not so much. So when I heard that the Dipbrow Pomade is famously smudge proof and humidity resistance, I scoffed. Surely there's nothing in the world that can resist a couple of hours of constant, never-ceasing humidity?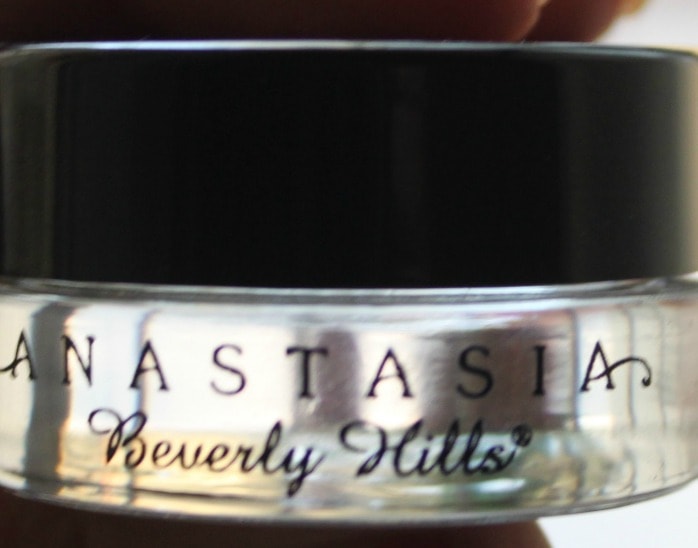 My Review of Anastasia Beverly Hills Dark Brown Dipbrow:
This is what the exterior of the abh tub looks like. It's a glossy black chic lid. And the side of the tub is a gorgeous glass casing, pretty hardy and quite travel friendly. You need to make sure that you really close the lid on tight so the dipbrow pigment doesn't dry out. Well I was wrong, wrong, wrong. This baby performs!
I got the Dark Brown shade which is warmer than Medium brown but works beautifully with my skin. It makes my eyebrows look bold and really frames my face. At first I was a bit intimidated by the level of pigment in the eyebrow product. You only need the teensiest amount of abh dipbrow on an angled brush to build and fill sparse areas. It is intensely pigmented and it's very important to be light-handed with anastasia pomade because you can start looking this if you aren't too careful.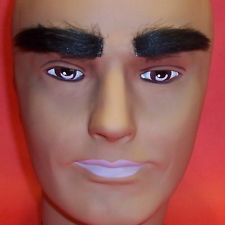 As you can see in the photo below, I've barely created a dent in the abh pomade despite using it quite a few times. The texture of this dipbrow is super creamy. The lasting power of this abh dipbrow pomade is amazing. It lasted me a good 7-8 hours even though it was a hot, humid day and the rest of my make up was melting. It would not budge once I put it on, and needed make up remover and a bit of a wash to get it off. I was very impressed. I'm sure it could have lasted longer, but I had to take it off before I went to bed so I can't be sure. I may try a whole morning to night test to see how pomade dark brown holds up.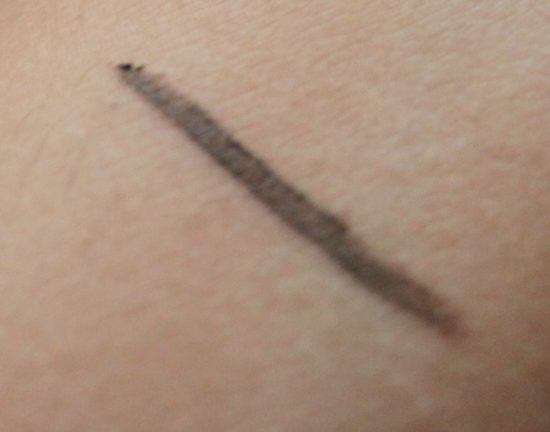 For the record I am an NC 35 girl, I go as light as 30 in the winter. I have dry skin. My hair colour is currently a mahogany brown.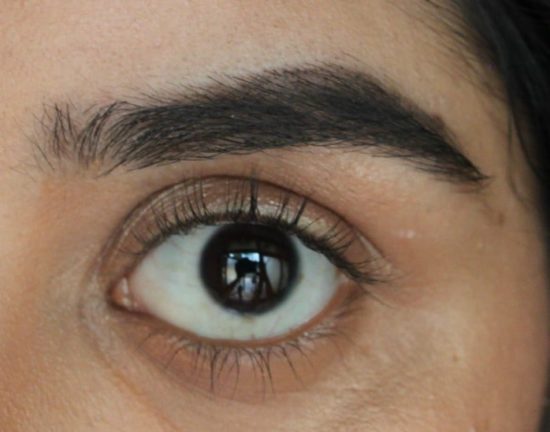 Pros of Anastasia Beverly Hills Dipbrow Pomade:
Super creamy and goes on smoothly
Lasts very long
Stands up to humidity,sweat and is water resistant
Makes me feel like a rockstar
Suits most Indian women with dark hair. Though this would probably be ideal for medium to dark skin tones. It would work well for neutral and warm tones, but cool toned girls may be able to pull it off too
Does not smudge or budge
Seems like a small tub that doesn't last long, but because the pigmentation is so strong this won't be a problem
Cons of Anastasia Beverly Hills Dipbrow Pomade:
Not available in India. Not easily anyway.
Costs 18 dollars.
There isn't a dupe that could live up to it, though it could certainly try
Can be hard to get off if you've made mistakes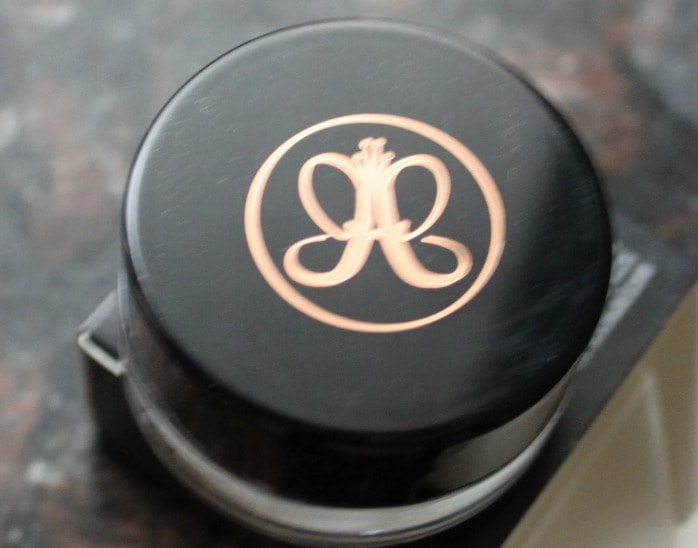 Price in India: Rs.1200 according to US price, Amazon claims it's 2550 INR. Websites like Cult Beauty and the Anastasia store do have worldwide shipping though, and sometimes they do sales so you can try and buy the products from there. I hope you have good luck on your side!
VNA Rating: 5/5 (seriously I had to really struggle to rate dipbrow pomade poorly, you're not going to find any brow product that works like this)
Dupe: While this is a hard eyebrow filler to replicate, Natio makes a brow kit that's very good. There are a lot of brow products, but not too many of them are cream based pomades like this one unfortunately. Other options are MAC brow gel and Sleek brow kit.
Conclusion: Call me an Anastasia convert, because I've joined the herds of people who praise her name when their eyebrows are on fleek. And believe me, 2016 is going to be my year for great brows. I'm actually curious to try this for a wing liner, seeing as anastasia beverly hills is so creamy and long lasting. I can't rave enough about this eyebrow gel because it really is one of a kind and I really wish someone invents a dupe for abh dipbrow in India that matches.
To have something that fills your brows and holds it in place in just one product is remarkable, so I'm really glad that we have something like this out on the market. If you live in a humid part of India, this dark brown dipbrow is a must-have, it's going to be an essential in your arsenal. Since I've owned this eyebrow gel, I feel the thing that completes my brows is finally there. No more disappointments when my gel melts and the powder smudges on my brows.
Have you tried this product and do you know any dupes for it? Please let me know in the comments box below. Sharing is caring after all!
P.S: Always make sure to check the ABH website and their instagram page for any sales with free shipping!
Image Source: 2
Read More:
Have you used Anastasia Beverly Hills Dipbrow Pomade? Share your reviews with us.