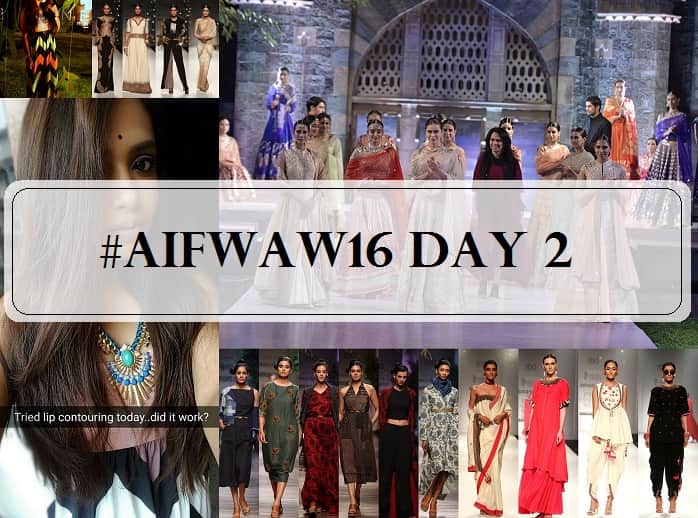 Can you believe its March already? Feels like yesterday when I was vacationing in Kerala in January. Speaking of January, I did lots of exciting things this year and went totally out of my comfort zone (my comfort zone right now is mostly about sailing through previous seasons of Modern Family, waiting eagerly for GOT 6 and reading Girl Online 2) And I cannot wait to tell you about it but I guess thats for another post. Guess what? The fashion week diary is back! Its time you grab some popcorn because I am going to take you with me to Day 2 of Amazon India Fashion Week AW 2016!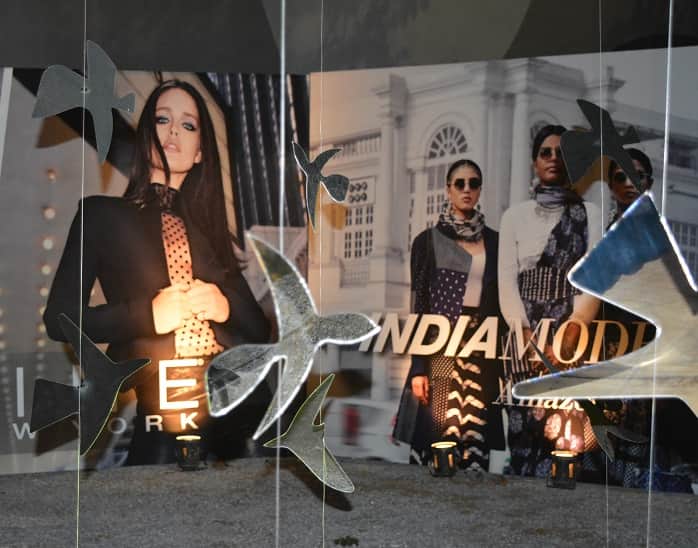 The amazon india fashion week is being held at Jawahar Lal Nehru Stadium, Delhi from 16th-20th March
.
After designers the most important people present at any fashion week are the bloggers. They MAKE the crowd look cool. They are the most interesting people to look at if even if you don't enjoy people watching. And I found some amazing street style on Day 2 of AIFWAW16 thanks to..fashion bloggers ofcource!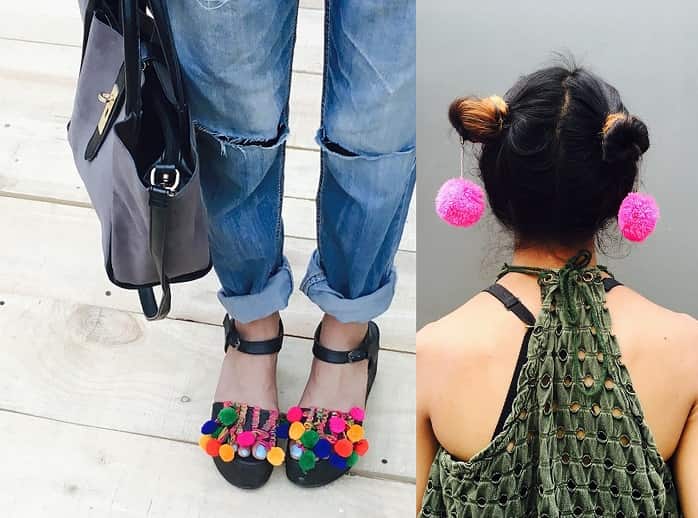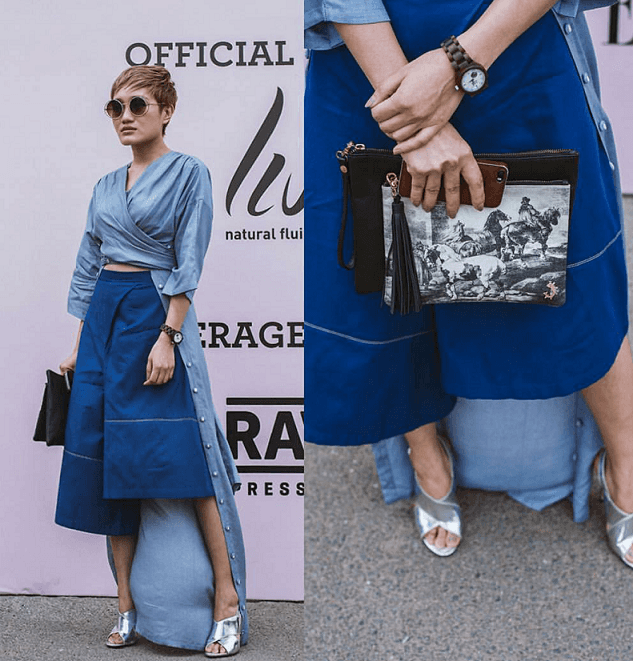 Aien Jamir credits: @rawkyksh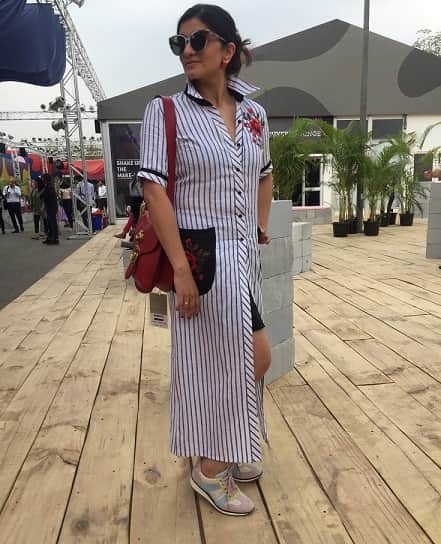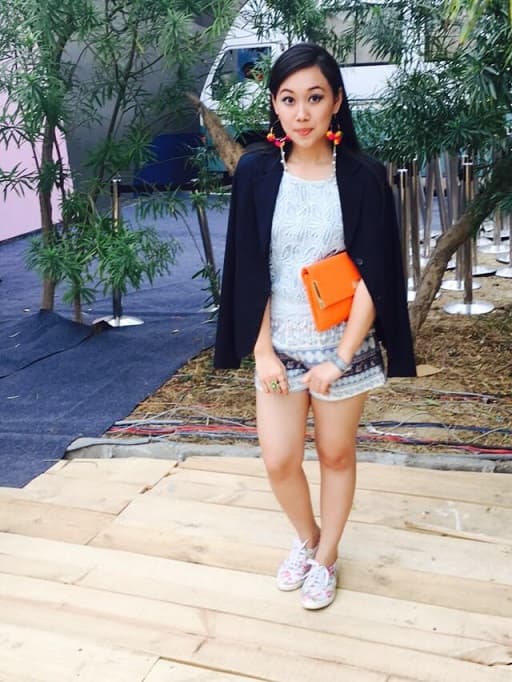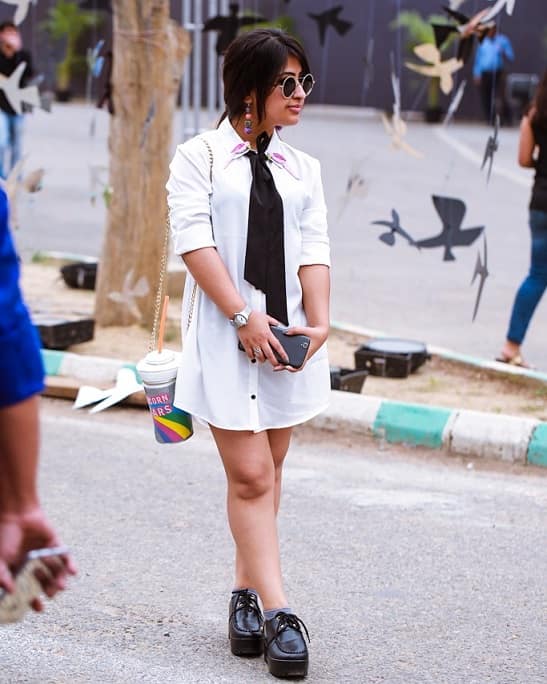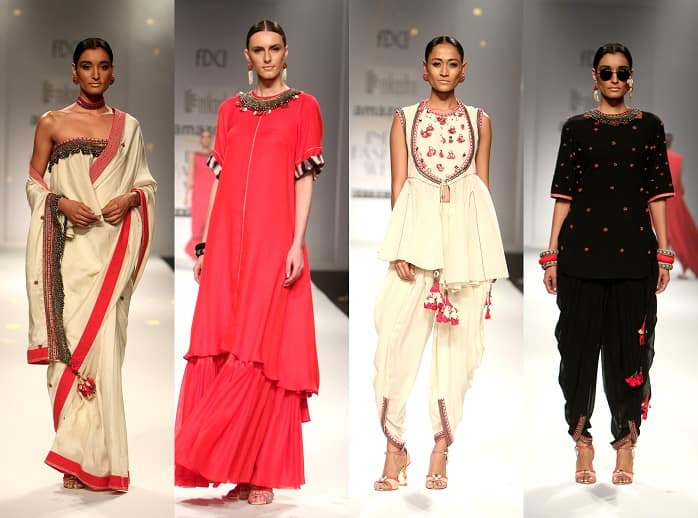 Coming to the shows, Nikasha on Day 2 was all about bright reds, kedia blouses, dhoti pants, high low hemlines and flowy silhouettes. If you are a sister of bride or groom then you definitely need to check her autumn winter 2016 collection.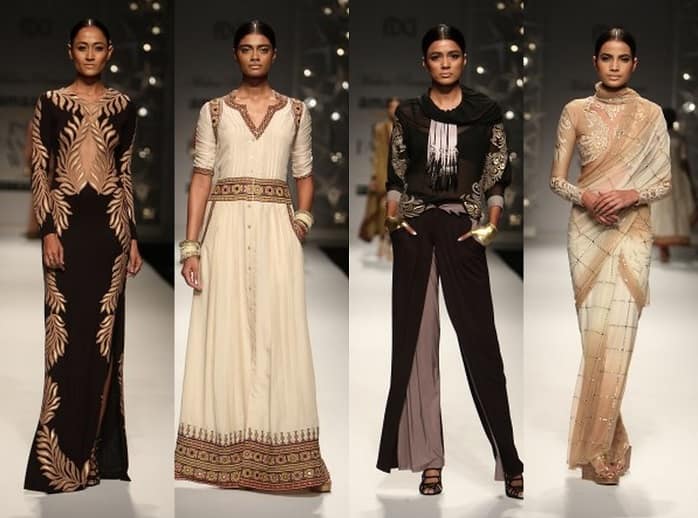 Malini Ramani presented Supernova with lots of earthy tones and browns. Her collection included feathered headbands, gold motifs, jumpsuits, harem pants, sarees..and those sarees! I swear I heard a guy shriek when a model wearing a stunning earthy beige saree walked the ramp. I rest my case.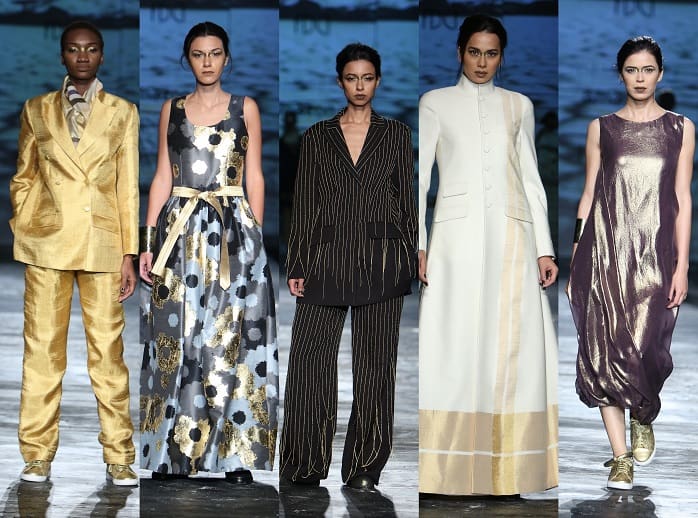 With lots of gold around, I was afraid Rajesh Pratap Singh's The Gold Rush collection would remind me of bappi da but he managed to make it look subtle and sophisticated. All the looks were complimented with golden sneakers. He mentioned that his inspiration was an Utopian land of a town so old, where every meter suddenly turned to gold.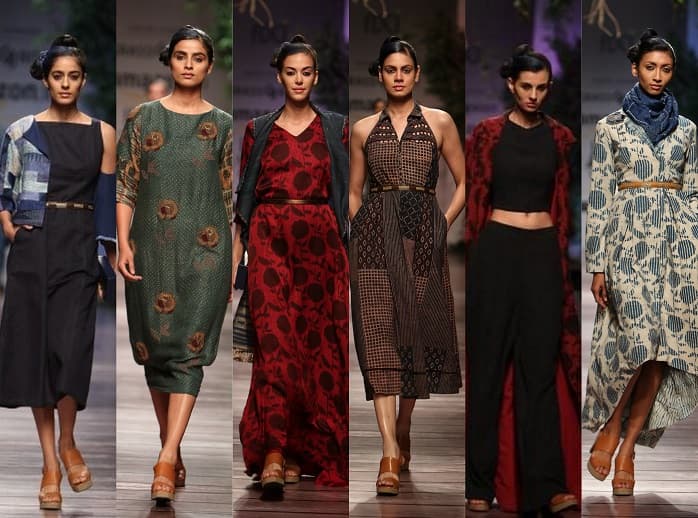 My favourite has to be Anita Dongre's Earth Song collection proving that sustainable can be fashionable. We were transported into a world where Anita romanced with nature against a backdrop of a forest in autumn with leaves falling around. The collection had a mix of shirt dresses, bomber jackets, lots of layers, block print and patchwork and palazzos..all in beautiful earthy hues. The USP was that everything is handmade. A very comfortable and functional collection supporting India Modern theme of aifw this season.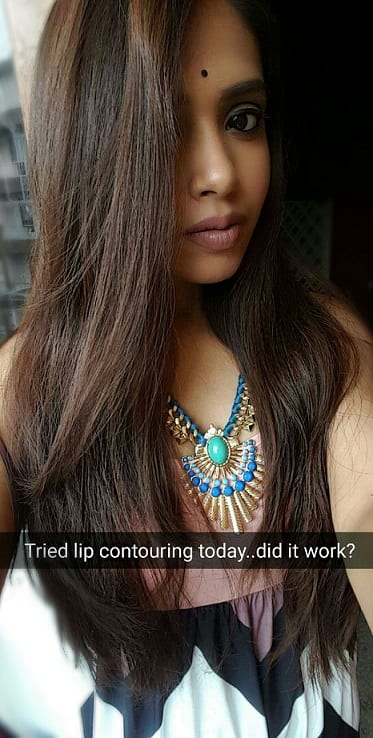 And here is yours truly. My look was along the lines of ethnicity with modernity which is also the theme of Amazon Indian Fashion Week Autumn 2016. The India Modern theme represents India's luxurious craft traditions with a modernistic, revivalist approach to them.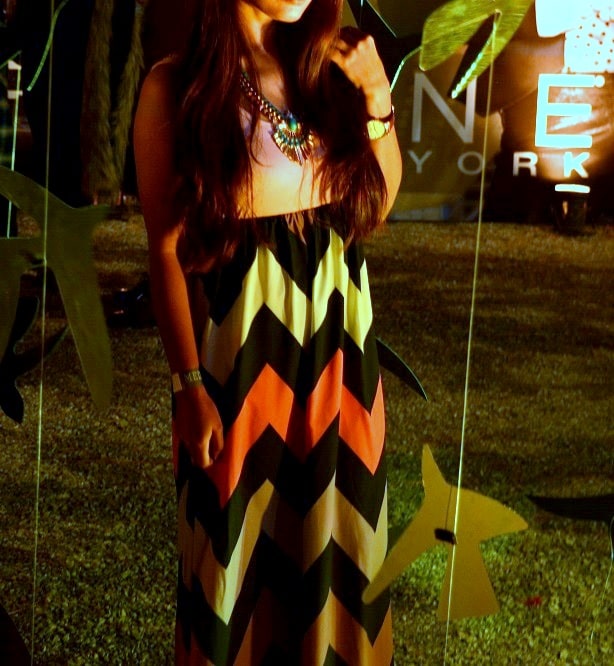 In all the madness I totally forgot to take some decent shots of my own outfit but I do have my makeup to show you guys.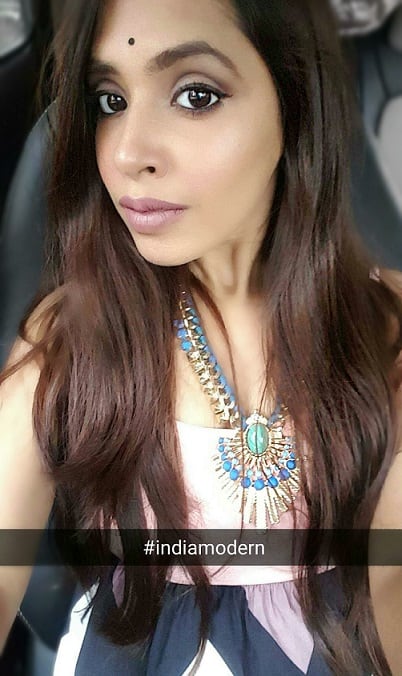 I kept my makeup very neutral and earthy. A lot of you asked me on snapchat and instagram about my lipstick, its Colourpop matte lipstick in Beeper with Colourpop lip pencil in Wet. I have got around a dozen coloupop lipsticks so I can do collective reviews and swatches for you. Let me know if you need it super soon because you know I am lahhzyy!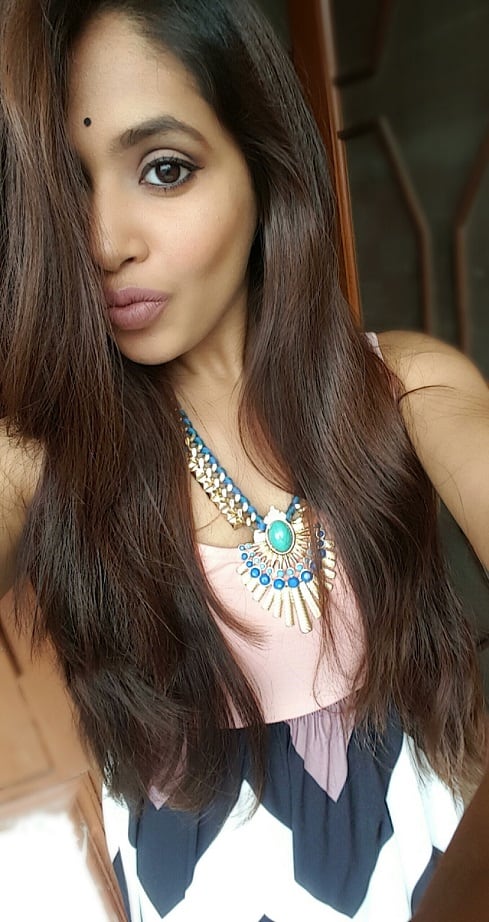 And that's a wrap! Follow me on snapchat (@vanitynoapology) for a more personal account on the upcoming shows.