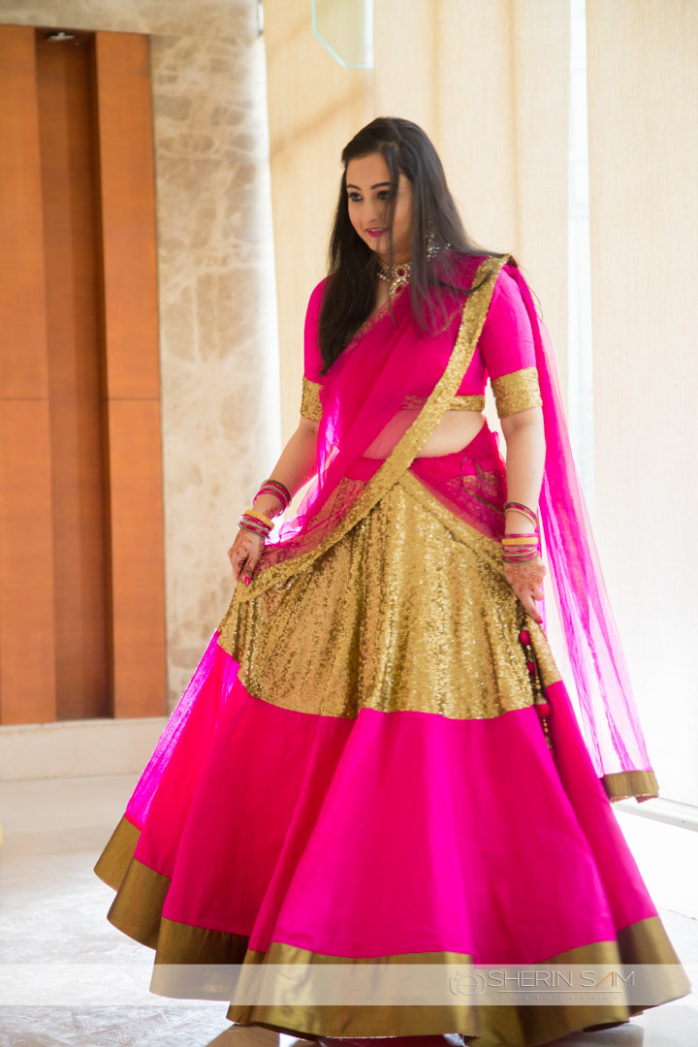 Dove has launched its new Amazing Moments campaign which highlights the fact that sometimes the moments that make us sweat are the most amazing moments of all. I was looking at the video released by Dove as part of the campaign. It puts Dove Clinical Protection Antiperspirant to test during a real woman's surprise proposal to the love of her life. The viral video has captured the beautiful love story of Louisa and Rob, which has by now got more than 4 million views. Since then, it has been picked by Huffington Post, Inside Edition, Pop Sugar, Racked, A Plus, etc. We partnered with Dove and Simply Stylist to share one such story which made me sweat.
When I decided to get married to the love of my life, it was not all hunky dory for me. I mean my family and his family didn't accept us in the first go. Not in the second, third or fourth either BTW. We had to move mountains to be together. We both had decided only one thing, that we won't be together without our family's blessings. But the other option was out of bounds too. So we had only one choice…to convince everybody. It took almost a year to get everybody on board after tremendous efforts. The s weat, blood and tears worked in our favour and here we are…a year later…married.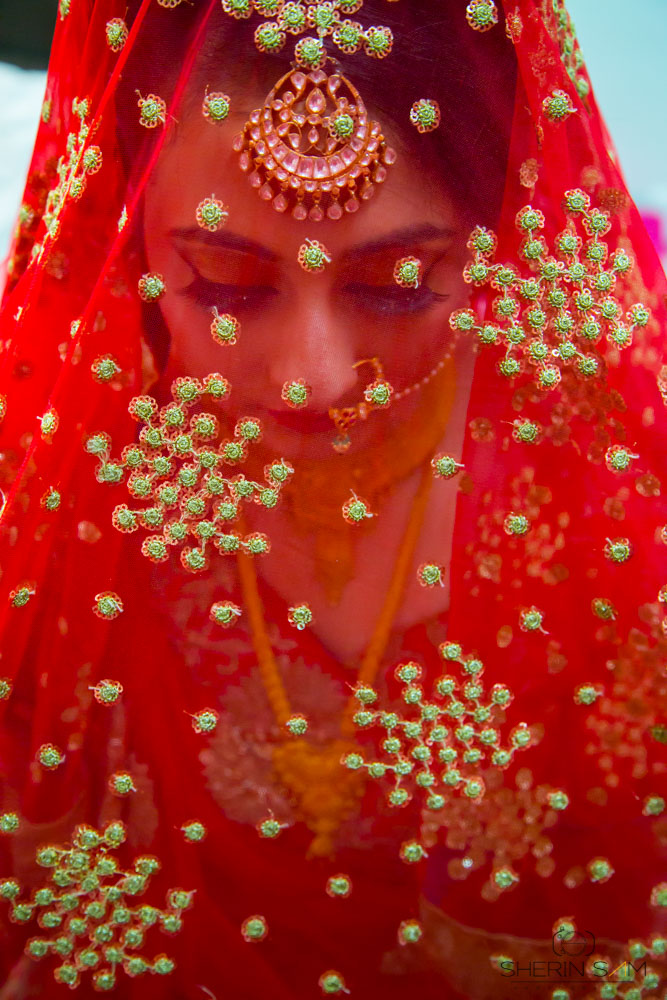 When I started preparations for my wedding, I first wanted to book a makeup artist. Though I am myself a makeup blogger, I didn't want to take so much stress of doing my own makeup on my wedding day. Since I was getting married in Ahmadabad, India, which sadly does not have an amazing makeup scene, I wanted to be absolutely sure with my makeup artist. I researched online and came across a few good MUAs who were doing a nice job.
Some were charging a bomb for makeup which I honestly cannot comprehend. I mean even if I have that kind of money I cannot spend it on makeup. To each his own though. And then there were some who did absolutely gaudy shimmery glittery makeup. No. Just plain simple no.
There was one lady who was doing the kind of makeup which I like and was within my budget too. Only problem, She didn't believe in giving trials. She only sent me some pictures of her work which were not too clear either. I either had to hire her with my gut feeling or do my makeup on my own. I hired her.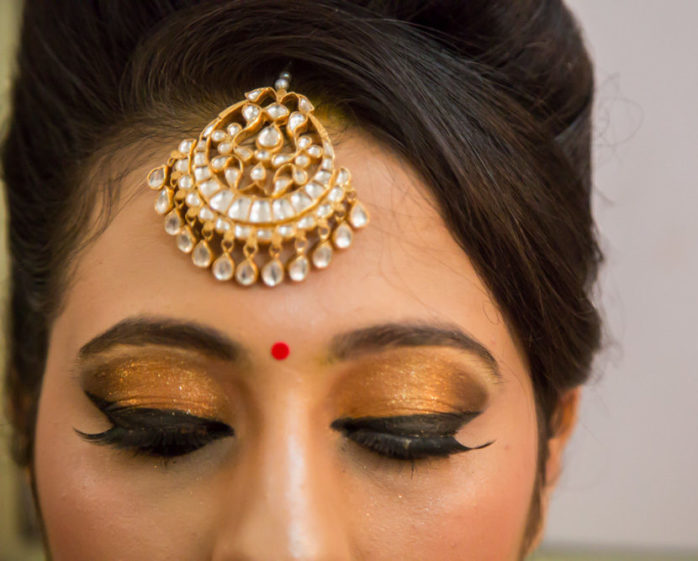 The day of the wedding, she came with her assistant who did hair. When she opened her makeup train case, all I could see were really sparkly shimmery products and my heart skipped a beat. Did my gut feeling go wrong? She started doing my makeup and within half an hour, she was halfway done. I thought bridal makeup took hours!
I was now definitely scared. I kept asking her if she has forgotten something to do or any product. After an hour, she was finished and I was about to see myself for the first time in my bridal makeup.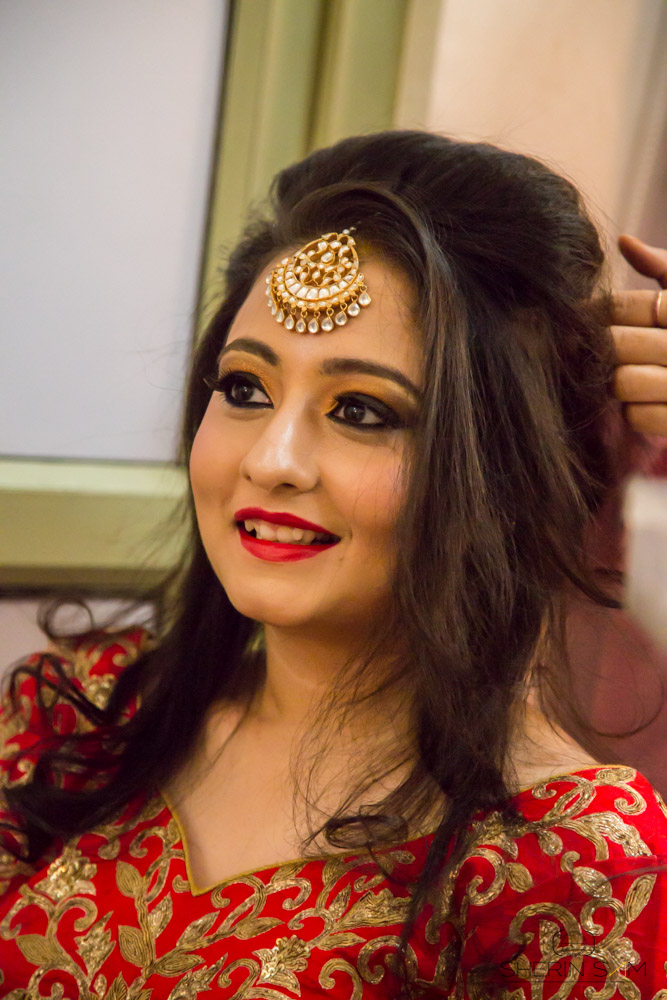 And I was pleased!! When I saw myself for the first time, I couldn't believe my eyes. Not to brag, but I looked stunning! Everybody complimented me during the wedding and my husband beamed with pride. The makeup was perfect with a flawless base and complimenting my lehenga. The hairstyle was perfect too with a bun and flowers to add an Indian touch.
One thing to remember is to not fret over little things. I searched high and low for the perfect hair pin but it wasn't even seen when my dupatta was draped over it. The last step in getting ready is to put on an antiperspirant, and be ready to smile for hours. You should try the Dove Clinical Protection because it offers undeniable wetness protection and has ¼ moisturizer to care for your skin.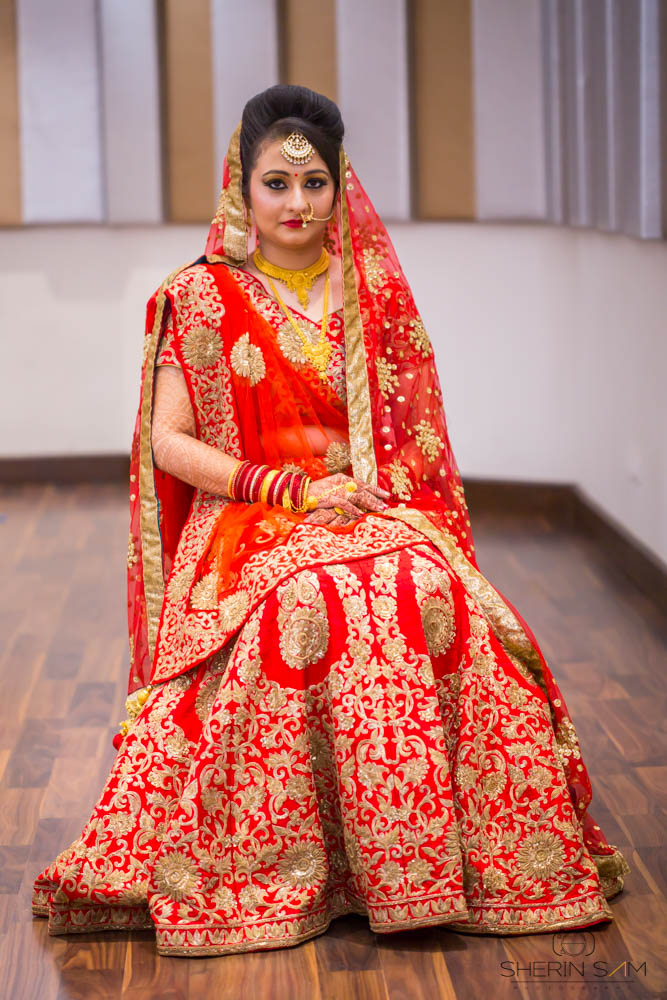 This moment made me realize that sometimes the moments that make us sweat are the most amazing moments of all. These moments make us aware of the fact that when you are doing the right thing, nothing can go wrong!
Do share your amazing moments which made you sweat.