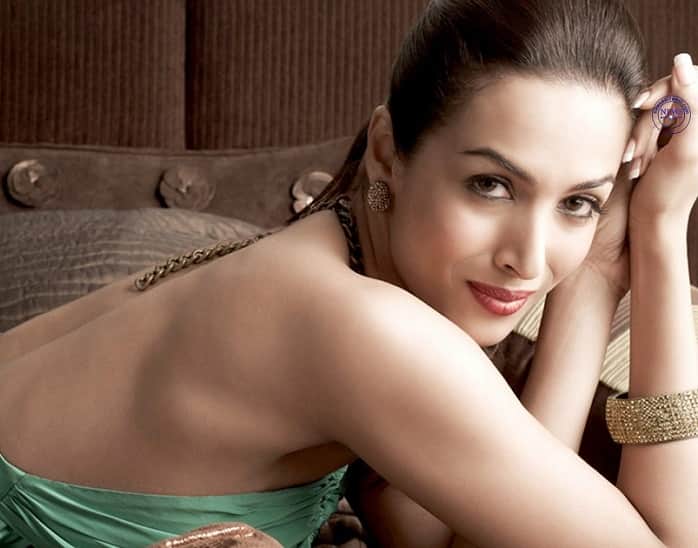 Top 9 Natural Remedies To Remove Unwanted Hair from Face at Home
Obsession with removing unwanted hair from face and body is as old as the business of beauty. Ancient stories often mention of a beauty regime revolving around permanently getting rid of unwanted hair. A body with no hair sounds like a dream for most of us. A face with no trace of hair is benchmark of neatness. We can either be happy, or have to suffer with the agony of making mundane trips to parlors for getting rid of face and body hair. Unwanted facial hair can be a cause of huge embarrassment. Upper lips, chin, cheeks, neck, arms and legs, armpits have an army of hair waiting to be conquered. A skin free of hair gives ample confidence and instant shine.
Medically speaking, surplus growth of hair in women indicates hormonal imbalance, Thyroid, PCOS and impending Diabetes. Now, just walk down the memory lane and figure out what all have you tried to get rid of unwanted hair from face and body:
Bleach
Wax
Katori Wax
Threading
Anne French, Veet, etc.
Razors
Epilators
Laser, Electrolysis
and what not??
Now, my memory cells remind me of the tedious katori wax sessions, threading, wax, razors, etc for permanent hair removal. Those days were full of horror. Pain, fatigue and depression seeing the army out after few weeks was irritating. This went on for a couple of months, when I decided to embrace the natural remedies from my kitchen and get rid of all my troubles. A tropical, humid, dry and arid weather is the perfect growing ground for hair shoots. We cannot do much for weather, however can surely beat the hair strands. Let me present some great natural  treatments, homemade and kitchen based tips to get rid of the unwanted hair from the upper lips and rest of the face.
List of Easy Home Remedies To Remove Facial Hair:
1. Lemon & Sugar Syrup
Ingredients:
One tablespoon of Sugar
Five tablespoons of Water
One teaspoon of Lemon Juice
What you need to do:
Mix sugar and water well without the lemon juice. Now add lemon juice, mix for about a minute and then apply it in the direction of hair growth. Wait for thirty minutes, and then wash it with cold water.
You can try this thrice a week, depending upon weather. This treatment will retard hair growth completely apart from improving the complexion. This treatment is effective for face as well as body.
2. The Sub Continent Treatment
This treatment unites India, Pakistan & Afghanistan without involving any bi-lateral talks! Jokes apart, you can find women using this treatment in these countries and I have seen Turkish and Iranian women using it as well (thanks to daily soaps). Here is the recipe:
Ingredients:
Rose Water
Alum Water-phitkari
Sesame Oil, known as Til ka tel
What you need to do:
Mix Rose water and Alum powder, and apply this light mixture on the hairy surface.  Leave it for twenty minutes, and then wash with cold water. Apply a very thin layer of Seasame oil on the treated part to see the best results.
This can be done four-five times in a week. You can see the results in a month. This process, if followed for a year, will ensure that you do not have to go to  a parlor to remove your unruly mop of hair.
3. The Baby Treatment
Now this ubtan or paste is applied on babies who are born with excess hair. Chick pea flour (Besan) with raw milk, mixed well, will remove hair in weeks. It will also lighten their appearance. You can use it for excessive hair growth on face and arms every day.
4. The Housewives Club Treatment
Yes, because, once you start kneading dough for chapatis everyday, you will never ever need a manicure. If you can escape the gruesome activity, mix wheat flour with water form a thin paste and apply it on your face, neck, arms and hands every day for superior results.
5. The Healthy Treatment
Peel a Papaya, mash it well and add one fourth of turmeric (haldi) and apply a thick paste. (For two spoons of Papaya mash, add one fourth spoon of haldi). Leave it on the skin for twenty minutes for best results.
6. Honey and Lemon
One tpsp of lemon juice with four tablespoons of honey, form a mask which will eventually pull all the hair from the skin. This is a distant cousin of the wax that we are accustomed to in beauty parlors. It is very effective as it destroys the hair roots.
Use it as a mask, take off the mask after thirty minutes, and see instantaneous results.
7. Eat Phytoestrogen Rich Foods
Phytoestrogen is Estrogen for plants. Lower levels of Estrogen, or female hormone, leads to the production of excess hair. Eat Basil (Tulsi) , Fennel (Saunf) every day to increase Estrogen content in your body.
8. Banana Wheat flour Paste
In case Oatmeals look like a distant dream, use Wheat flour with mashed bananas and form a paste. Apply it of the affected area for fifteen minutes and wash it off. This will not only makes your skin hair free, but will also increase the elasticity and hence delay the wrinkle process.
9. Use Less of Chemical Soaps, and Must Use a Pumice Stone
Try to use herbal soaps instead of chemical ones and use a pumice stone every alternate day. Pumice stone takes off the dirt, as well as retards the growth of hair.
I have tried to include all the tips and tricks here. These home based packs have been in practice for ages now, and have helped a lot of women. The ingredients mentioned are easy to procure and the entire activity is not time consuming either.
All the packs that I have used and mentioned in this article can be applied on face, arms, hands, legs and feet for effective results. You have the liberty of choosing the ratio of ingredients. Apart from the application of these packs, ensure that:
You are patient. Usually, home based remedies give results after a fortnight. So just wait accordingly.
None of these remedies left any bi product on my face. However, you can pick and choose your favorite remedy. Toggle between two treatments, always, for best results.

Bath with lukewarm water before applying any ubtan. Warm water opens the pores, and it will be easy for the face pack to pull off hair.
Eat, sleep and exercise well to ensure a healthy living.
Leave your skin neat after the treatment is over.
Yoga and meditation will help you out in getting rid of stress, which will ensure that hormonal equilibrium is maintained.
Drink water in liberal amounts and do not compromise on your sleep.
Consult a Doctor/Gynecologist/Dermatologist if you face a lot trouble with hair growth.
Excess consumption of alcohol and tobacco is known to accelerate the hair growth in women.
Avoid pouring anything hot on your skin for the want of hair removal. You will not be able to remove hair, and a dark, stubborn patch will haunt you. It is always better to go for natural remedies for hair removal. Most of us have extremely sensitive skin and harsh chemicals found in Indian cosmetics take a toll with advent of time. Bear in mind that we also have weather conditions not favorable for a healthy skin. Hope these tricks help you and save you from the agony of being a hairy beauty!