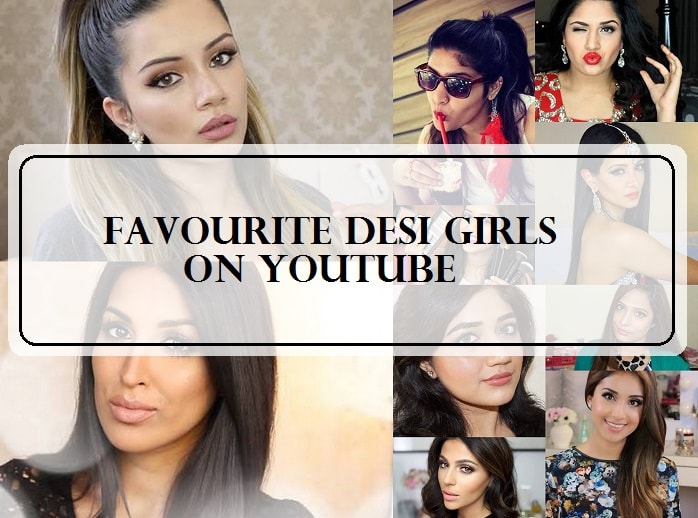 Top 8: Best Beauty Youtube Gurus and Channels to Follow in India for Makeup, Hair Tutorials
This post focuses on the YouTube beauty community that is growing day by day as new enthusiasts open up their channels to display their  ideas and passion for a variety of topics. Here's a list of 8 best beauty youtube gurus to follow if you are from India. These beauty youtube vloggers have transformed their love for make-up and skin care and have created an engaging community through videos or tutorials. They share great makeup, hair, skin, DIY tutorials with monthly favourites which can help an average Indian girl a lot in getting her makeup skills right. All these youtubers have indian skin which we can relate to and thus shop online for products easily.
With the growing engagement of millennials online and the various publishing platforms being more accessible and popular than ever, today's post features a list of online video publishing stars in a generation that just needs its creativity, drive and a camera to thrive!
List of Best Beauty Youtube Channels to Subscribe and Follow in India:
DULCE CANDY: Great hair tutorials with an even great fashion sense
With more than 2,018,518 subscribers, Dulce Candy is one of the most popular YouTube vlogger. She publishes content on fashion, beauty and DIY tutorials on her enormously popular channel DulceCandy87
. She also has a separate
vlog channel called Dulce CandyTV
where she portrays glimpses of her life and random vlogs about her family. Before she started her venture on YouTube in 2008, she had joined the military after high school and served for more than a year in Iraq and has also worked as a mechanic . She creates informative make-up tutorials based on celebrities' looks inspired by Selena Gomez, Katy Perry and many more. Her blog is personal favourite of our blogger-in-chief Anshita.
KASHUAL BEAUTY : NRI vlogger with Best Makeup Tutorials for Indian Festivals
This 27 year old British born YouTuber with hundreds of thousands of subscribers is a dedicated beauty guru. With more than 867,956 subscribers, Kashal publishes make-up tutorials that are glamourous, colourful and eye catching. She provides detailed steps and information in her tutorials that make her videos easy to follow and recreate. She launched her channel in July 2010 and by June 2015 she had crossed 600,000 followers. She is of Indian origin but she was born and raised in England. Her most popular video is the Kylie Jenner Inspired Make-Up Look which has more than 5 million views.
SJLOVESJEWELERY : The Best Fun Indian youtuber for makeup tutorials
Shreya Jain is a rising Indian YouTuber with more than 40,000 subscribers. She is a beauty and fashion vlogger. She started her channel to share her passion for jewellery making but quickly shifted to fashion and beauty. Her favourite make-up products are eyeshadows and highlighters. Her make-up tutorials are easy to follow and understand. She talks about hauls, easy hair fixes and hair styles, look books, routines and make-up and fashion vlogs. Here is a quick fact: Shreya has contributed some makeup reviews on VNA in the past which also kick started her friendship with our blogger-in-chief Anshita. Now they are baes!
CORALLISTA: The soothing youtube vlogger from India
Ankita is another Indian YouTuber on the rise with more than 50,000 subscribers. She has a blog and a YouTube channel that focuses on skincare, make-up, beauty and fashion. She provides a lot of informative and detailed tutorials which are easy to follow and apply. She posts fresh content each day in the form of videos, reviews, make-up tutorials and updates from the beauty world. Corallista was formed in January 2011 while Ankita was pursuing her bachelors degree in India. She talks sensibly and her videos leave you feeling calm.
FARAHDUKHAI: The olive toned youtuber with great makeup skills
She shares a lot of homemade beauty regimes on her channel which she has learnt from her grandmother. Her videos are full of colourful and bright make-up tutorials which are very detailed and explanatory. She has a very friendly personality and communicates with her viewers. Currently the number of subscribers she has crosses more than 791, 000.
TENI PANOSIAN: The dusky youtuber with good neutral makeup videos
Having acted in movies such as Mac & Devin Go to High School, Deadly Revenge and Perfect Combination, Teni is a vlogger and has over 800,000 subscribers on her YouTube channel. She is a make-up, beauty, skincare and hairstyle blogger and vlogger. Her tutorials are exquisite and much defined. She experiments with a lot colours and hues. She shows very detailed tutorials which are perfect for beginners in the make-up world as well!
CINNAMONJULES: youtube channel with smokey eye makeup videos
Jules or Julie dedicated her YouTube channel to make-up and beauty because she learnt a whole lot of great tips from other make-up artists from her modelling days. She has a great passion for what she does and she enjoys it. With over 45,000 subscribers, Jules is one of the rising Indian YouTubers. Her vlogs are fun to watch as they are colourful, fun and there is something for everyone over there.
MAKEMEUP89: DIY vlogger with good tutorials
Skin care remedies, homemade masks are her top priorities when it comes to beauty. Muni Sanchez is all about the glam as she shows make-up tutorials with a traditional twist in it. Apart from her daily tutorials and DIYs, she also likes to communicate with her subscribers through her regular chit-chat videos which are fun to watch. Currently she has over 175,000 YouTube subscribers.
There are a lot of beauty gurus from India but these are the top ones to help you get started in your makeup journey. If you have more suggestions then do let me know your favourite indian beauty channels to subscribe.
By Contributor: Ananya
Read More:
Best Oriflame Products for Oily Skin
Beauty DIYs Every Girl Should Know
Which is your favourite Indian beauty guru on Youtube? Share your reviews with us.