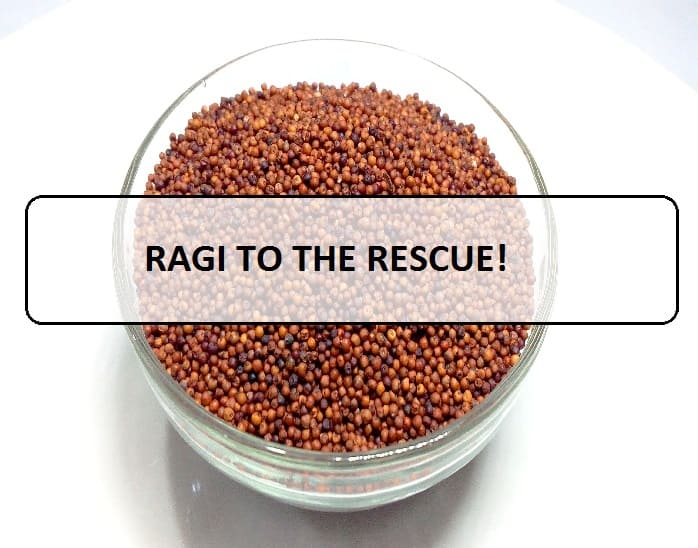 Top 8 Health Benefits of Eating Ragi for Skin and Weightloss
A healthy & happy living requires a conscious effort on our part, whether it is in terms of the overall lifestyle, food habits or the amount of sleep we take! Here, I would like to especially emphasize on the fact that a taking a healthy & balanced diet is extremely vital. Although in today's busy & stressful times, we find ourselves reaching out to junk & fatty foods quite often, which are of course harmful for our body in the long run. At home we tend to eat either rice or wheat but forget to take the numerous health advantages of including other grains in your diet such as barley, millet and ragi. I'm going to talk about a very nutritious food grain today. And that healthy food item is Finger Millet or Ragi, as it commonly known. It also goes by the name Nachni & its botanical name is Eleusine coracana.
Ragi is jam packed with healthy nutrients such as calcium, proteins, iron & vitamins. It is indeed a complete food which works wonders for our overall health & well being. Moreover, since it is too tiny to be polished, it can be consumed in its purest form. In fact, India is a major producer of Ragi, with Karnataka being the lead ing state. Ragi is very common in the southern parts of India & is consumed as a staple diet. Since it is not a season-bound crop, so it can be cultivated all-year round as a hot-weather crop as well as a cold-weather crop. So, let's get started & take a look at some ways Ragi is beneficial for our health.
The Best Eight Ways in Which Ragi Benefits Your Health
1. Helps in Weight Loss
If you are trying to lose weight, then you must include Ragi in your diet. Ragi is well known for helping lose weight and shedding off those extra calories. It contains the amino acid known as Tryptophan which helps in reducing the appetite and helps in managing weight. It gets digested at a slower rate & thus keeps the stomach full. As a result, you do not need to rush to the kitchen every hour to attend to the cravings! Along with this, it is also rich in dietary fiber as compared to other grains. Thus ragi makes for a good diet product to add in your meals. It has a low fat content which being in its unsaturated form makes it the perfect for those trying to lose weight, shed the extra flab & achieve a fit & healthy body.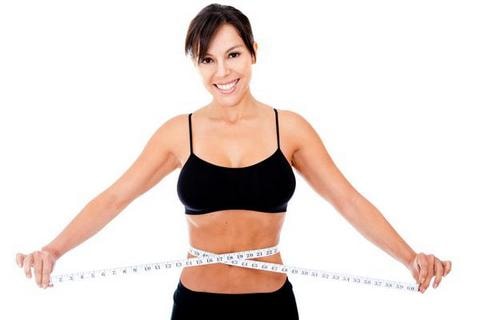 2. Strengthening of Bones
With age, our bones tend to become weak & we see ourselves reaching out to all sorts of Calcium pills. Instead, we should try to keep it natural by including Ragi in our diet. Ragi not just helps in losing weight but is a natural plant source remedy that helps to keep the bones strong & healthy. It is full of calcium and vitamin D that makes it important for increasing the bone strength. In fact, no other cereal comes close to millets or Ragi in the Calcium content. Along with this, it is beneficial for all age groups. It promotes development of bones in growing children, maintains bone health in adults, and prevents bone erosion in older people. In addition, it also works well to prevent Osteoporosis and fractures.
3. Keeps Blood Sugar Levels In Check
Ragi contains high contents of fibers and polyphenols, which makes it beneficial for those suffering from Diabetes. The high levels of fiber slow down the pace of digestion in the body, thereby reducing the risk of diabetes. Furthermore, it also has a low glycemic response which helps to maintain healthy blood sugar levels.
4. Reduces Cholesterol Levels
Intake of Ragi also helps in keeping cholesterol levels under check, which in turn ensures a healthy heart. It contains the amino acids Lecithin and Methionine, which makes ragi an excellent home remedy to bring down cholesterol levels by reducing excess fat from the liver and the amino acid Threonine, which prevents the formation of fat in the liver. Moreover, it reduces plaque formation and prevents blockage of blood vessels. This reduces the risk of stroke and other heart diseases as well. Along with this, Ragi, when consumed in its unripe, green form is also known to control high blood pressure levels and hypertension.
5. Promotes Relaxation
Bid goodbye to stress with Ragi! Ragi provides relaxation to the body in a natural way. It is loaded with amino acids (especially Tryptophan) & antioxidants, which help in making the body calm & free from stress. It is also known to provide relief from conditions like anxiety, hypertension, depression and migraines. In fact, it even helps in case of sleep disorders like Insomnia. It functions as a natural relaxant and is one of the best ingredients to include in your diet in order to get relief from a stressful life.
6. Treats Anemia
Anemia is caused when the body fails to produce adequate red blood cells. In such cases too, Ragi comes to the rescue! It is a wonderful plant source of natural iron & works even better in its sprouted form.  This is due to the fact that sprouted Ragi contains vitamin C that makes the iron present in it to be easily absorbed by the body. Therefore, it supports an increase in blood formation for those suffering from anaemia or low haemoglobin levels.
7. Helps Digestion
Having trouble in digestion? Try including Ragi in your diet! Ragi is rich in dietary fiber which promotes proper digestion and prevents constipation as well as other digestive problems. The dietary fiber keeps the stomach full & helps to avoid overeating. In addition, it is free from gluten as well which is an added advantage.
8. Great Source of Proteins and Amino Acids
Proteins are the building blocks of the human body and Ragi is an excellent source of natural protein. It is also rich in amino acids which ensure smooth functioning of the body and play a major role in repairing tissues. Along with this, Ragi is also loaded with minerals such as Calcium, Iron, and Riboflavin which are highly beneficial for our overall health. The vital amino acids present in Ragi are Valine, Threonine, Isoleucine, Methionine and Tryptophan .
Valine is an essential amino acid that helps in repair of body tissues and proper functioning of body organs. Also ragi is a total gluten free grain. In addition, it also helps in maintaining nitrogen balance in the body. Next, Threonine helps to maintain proper protein balance in the body and also supports the functioning of cardiovascular and nervous system. Isoleucine helps in muscle repair and bone formation. Methionine assists in smooth body processes and provides sulfur to the body. Tryptohan is other essential amino acid that plays a vital role in weight loss & regulates the mood as well.
5 Ways on How To Include Ragi In Your Diet
Here are some simple Ragi recipes that you can include in your weight loss diet and get healthy.
1. Ragi Porridge:
A healthy & delicious breakfast recipe that your kids would love too! It is easy to digest and gluten free as well. It is one of the best recipes for weight loss.
2. Ragi Mudde:
Also known as Ragi balls, these are loaded with nutrients & are usually consumed with sambhar or any other curry.
3. Ragi Cookies:
These crunchy cookies make a healthy snack recipe & taste yummy too!
4. Ragi Idli:
Another popular breakfast idea for losing weight and to kick start your day along with a dose of health!
5. Ragi Rotis:
Another way to include Ragi in your diet is in the form of soft rotis which are easy to prepare too.
Side Effects of Eating Ragi
Why Should You Avoid Excess Intake Of Ragi?
As excess of anything is bad, it is important to consume Ragi in moderation. Too much intake of Ragi can lead to an increase in the quantity of oxalic acid in the body & is thus not recommended for patients suffering from kidney stones.
Thus, it is clearly evident that Ragi is surely a powerhouse of healthy nutrients. It fights diseases, relaxes the body & helps to maintain overall health. Therefore, it should really make way into your daily diet. Stay fit! Stay happy! Stay healthy!
How do you eat ragi? Share your favourite recipes with us.