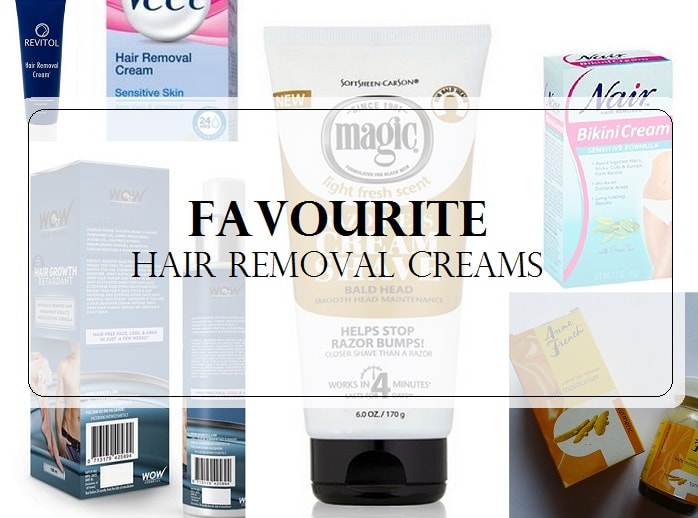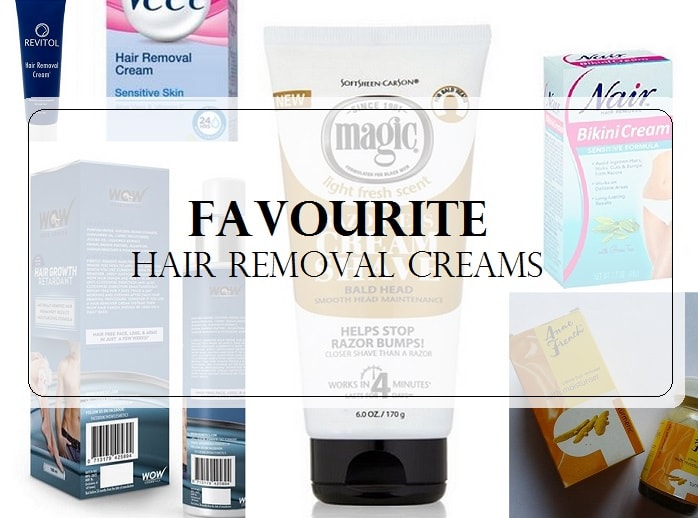 Top 8: Best Hair Removal Creams Available in India for Sensitive Skin, Underarms, Bikini, Men
Most of us prefer to go to our favourite salon, and get a good waxing done. Surely, this comes with its own advantages. But, that is for another post, another day (maybe)! What I am drawing at today is, though waxing is a preferred choice, we do need other fixes from time to time. Here comes one of the quick fixes, hair removal cream. Oh, what lengths, us ladies should go to groom ourselves. So, here are the best hair removal creams available in India that can be your favourites too, or you might want to try out. Giving you a healthy mix of high-end and economically priced ones that I have tried and loved over the years.
The market is aplomb with great options, these days. With more and more brands widening their range of personal care products, there is more variety in hair care removal creams in India. Over the years, I have had my own share of trial and errors and I think I can safely pull out the ones that has worked for me. Both men and women need these hair removal creams. And most of us need them for bikini area or underarms
apart from the usual
legs, arms and back
.
Sensitive skin
needs to be a bit careful so I'm also listing down some hair removal cream options for them too.
List of Best Hair Removal Creams in India
Revitol Hair Removal Cream: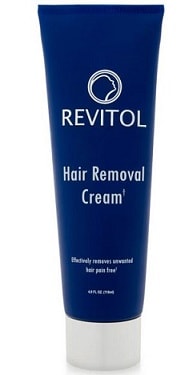 An easy to use hair cream, this one is a full body cream, including our sensitive areas of the body. A plus is that this cream makes the hair removing process over in few seconds. What surprised me the most was I could use it on my upper lip and my brow area, too. Amazing isn't it? But, there is a but! The price point is can be a dampener, and I use this only for special occasions. But a girl's gotta do, what a girl's gotta do, right!? Price in India: Rs.2,933. Availability: Online
Anne French Tender Care Creme Hair Remover: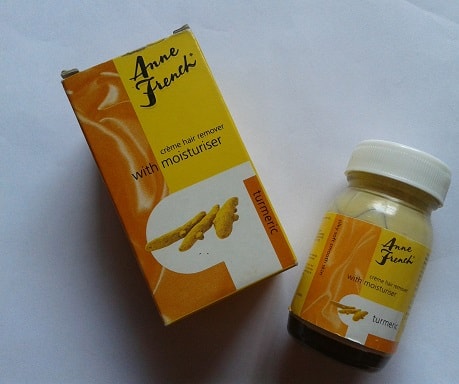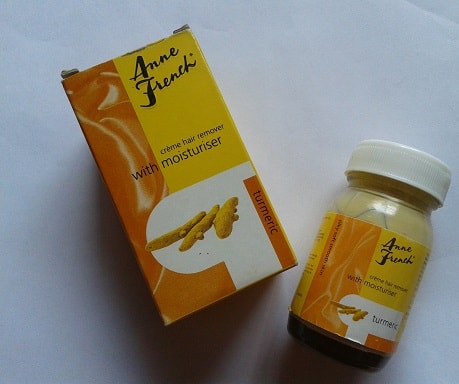 This removal cream contains shea butter, which makes the skin feel really soft after applying the cream and washing it off. An effective cream, which works efficiently within 5 to 6 minutes, maximum of 10 minutes. It also comes with an applicator that is easy to use and a sponge, which makes the process quite mess free. Price in India: Rs.60 for 45gms. Availability: Online, departmental and drug stores
Mud and More Premier Dead Sea Mud Hair Removal Cream: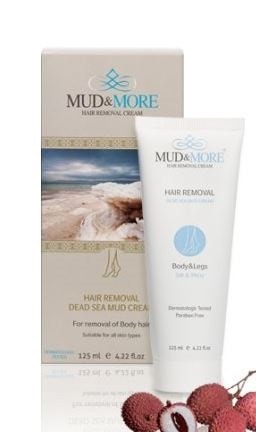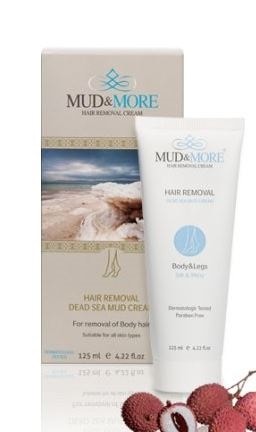 Products with dead sea mud are quite sought after, since they come with natural ingredients and rare minerals. Now, we get to experience the same benefits in a hair removal cream. Isn't that delightful? A very close friend of mine suggested I try this as she is scared of getting her bikini line waxed or shaved, and relies on this cream. And, praise the lord, does this perform. The package comes with instructions on the timing for each body part, and I followed it to the 'T'. What I got was silky smooth, hairless and exfoliated skin! Yes, it also works like a light scrub. Slightly on the expensive end, but totally worth it. Especially, your underarms and bikini lines will thank you! One of the best hair removal creams you can buy in India. Price in India:  Rs.1,200. Availability – Online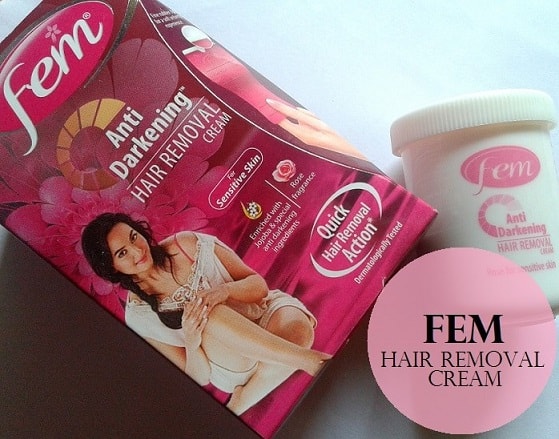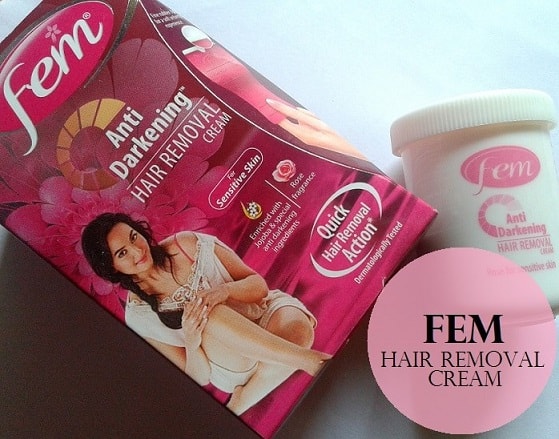 On to a more economical removing cream now. This fem cream does what it claims to do, and quite smoothly too. Easy to apply, and it's special rubber tipped spatula makes applying and removing very functional and mess free. And truly, does not darken the skin. For its price, it also comes with a post-removal moisturiser, infused with liquorice and jojoba oil, to ensure smooth skin. The results impressed me and the fact that this hair cream is meant for sensitive skin (that's me!), was an icing on the cake. Oh, did i mention this smells like roses and I have such a weakness for roses! A win-win for me, there too. Price in India: Rs.55 for 40gm. Availability: Online, drug, and departmental stores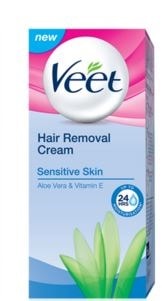 Comes in three sizes of 25gms, 60gms and 100 gms, this Veet hair removal cream is a well-known brand. This has a super formulation of aloe vera and Vitamin E, which leaves your skin feeling soft, and beautiful. It also comes with shea butter, which is known for its moisturizing, anti-ageing and healing properties for ensured skin softness and conditioning. Price in India: Rs 130 for 100gms, Rs 81 for 60gms, & Rs 48 for 25gms. Availability: Online, drug, and departmental stores
Nair Sensitive Formula Bikini Cream with Green Tea: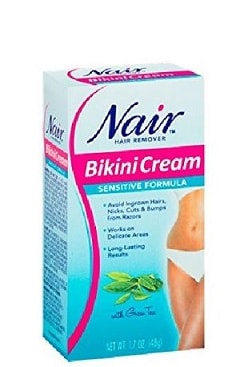 I have to say, the name fascinated me. I am quite scared of waxing my bikini and sensitive area, (yes, I am one of those) and constantly look out for products that can keep me feeling clean and hygienic without giving me any pain. And, this hair removal cream one surely delivers. Green tea is an antioxidant and fights free radicals that can disturb our cells. To find it in a hair removal cream makes me so happy, it gently removes the hair leaving my skin soft and smooth, working against inner growths and giving long lasting results. Price in India: Rs.1,706 for 1.7ounce.  Availability: Online
L'Oreal Magic Smooth Hair Removal Cream: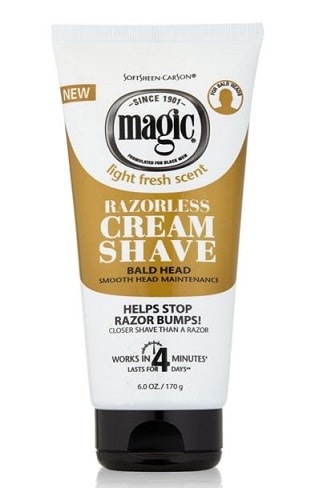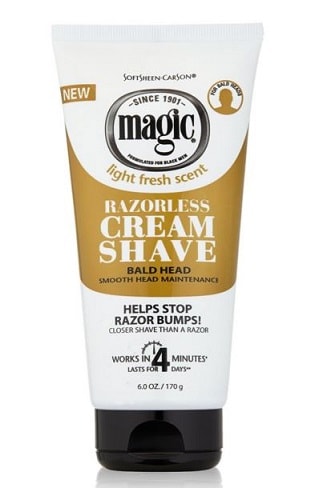 So, one day, I was lazily surfing through an online shopping portal after I added a few items to my shopping cart, and pop came this tube on the 'recommended list' and I was like "Whoa, what. L'Oreal has a hair removal cream, I've got to try this one". Side topic, I am not a L'Oreal aficionado in particular, but I wanted to buy this hair removing cream only because I was pleasantly surprised. Bam, added to shopping cart, checked out and a couple of days later this arrived. Did a patch test, and it worked well. And, then on a 'at-home-spa-day' I took this one out and did the needful. And, was it MAGIC or what, just like its name. It's particularly marketed/targeted for getting a bald head, razor free shaved look. But, hey, it works for my arms and legs, beautifully. If you are looking for a quick (4-minute) process, this is your cream. Price in India: Rs.1,346 for 6 ounce. 
Availability: Online
WOW Hair Vanish: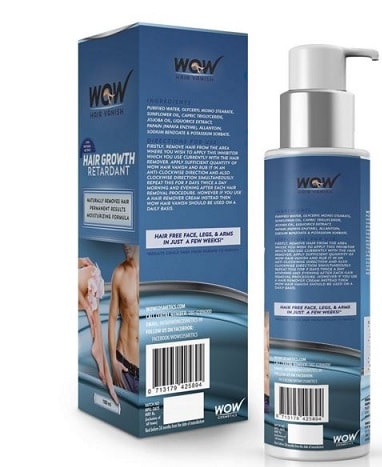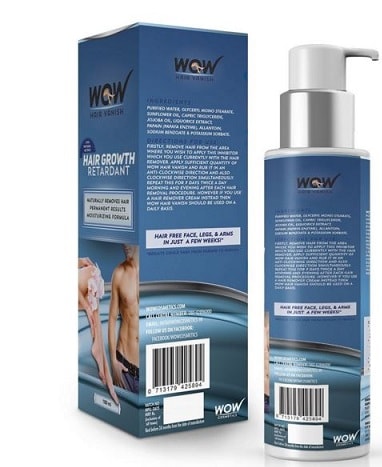 Okay, I might be cheating a little since this is not really a hair remover, but it's a deterrent. Which means, it is to be used after you have removed your hair (by waxing/cream). Can be used across the body, it reduces hair regrowth and repeated use can delay hair growth for weeks together. This one is paraben free, formulated with natural herb and plant extracts. Price in India: Rs.800 for 100ml. Availability – Online
I know most of these seem to be on the pricey side, and I did struggle with putting them on this list. But, when you are putting together the best hair removal creams in India, you will have to put the ones that you have used, and liked. These have worked for me, time and again, and I know every product reacts differently with skin types, pigments, etc. and the results can be subjective, too. But, I have loved using them and I hope you will benefit from them, as well.
On that note, here's signing off from this post, and do share your comments, views and any hair removing creams that you've tried, liked and would recommend. I am always up for some 'hair removing'!
By Contributor: Pooja B
Read More:
Foot Creams for Dry Cracked Heels
Eye Creams To Reduce Dark Circles
Fem Anti Darkening Hair Removal Cream
Which is your favourite Hair Removal Creams Available in India? Share your reviews with us.