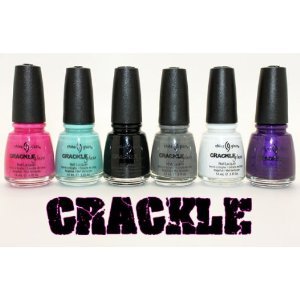 Top 7 Crackle Nail Polishes Available in India with Reviews and Prices
Shatter Nail Polish. Sounds familiar doesn't it? These have been introduced to the Indian market quite recently and are a must try for those who love maintaining funky and creative nails most of the time and can we please talk about how cool they are? They shatter when they dry! Aaaaahhh! So how does this nail polish work? Its's simple. These crackle nail polishes basically shrink when they dry due to the the chemical composition, so it gives it a shattered or cracked effect. The magic lies in the property of these lacquers which have a different composition as compared to other nail paints thus making them cost a bomb. I will also list down the best selling shatter polishes in India. Before you get excited to try them on and flaunt your freshly done nails, here is how you use it.
How to Apply Shatter Nail Polish:
Buy one such paint in a dark color, the reason being that it will be more opaque on the base coat and will give a more prominent effect as compared to a lighter colored nail polish. A black or a blue or green or any dark shade works perfectly well.
Apply a base coat for the lacquer to sit on. Make sure your base coat is a regular nail paint that is lighter in color as compared to the Shatter color. This will help in making the shatter look more prominent and will give it a defined contrast so that the shatter effect stands out clearly. Also, applying a base coat can help protect your nails from the composition of the crackle Polish which may not be good for your nails, it could make your nails brittle and weak.

Wait for your base coat to dry. Be patient. You don't want the composition of the regular polish to mix with the shatter polish. There will be no shatter then.
Once it dries, apply a single even coat of your shatter polish. Do not go over the same spot again as you will not get the desired effect that you want.
Again, be patient. You've spent a lot of money on this, let it work it's magic.
Once it is dry and you are happy with how it looks, seal the deal with a clear layer of nail polish. This will help your polish last very long and protects the layer. If you're not happy with what you have, remove it off and keep the paint back or convince your friend into taking it.
Now that you know how these work, let's see a few options that we have in India. Also, they're a little too expensive as compared to regular polishes so choose wisely! Do not make any hasty decisions, they are not very cheap.
List of Best Crackle Nail Paints
1. OPI Shatter Nail Lacquer
The shade of opi is a nice fun blue color and could be used with a base coat of white, grey. It costs Rs.1017(as on Amazon India) for 15ml and is a great option to try on! A good combination using this shade of polish can really make your nails pop.
2. OPI Red Shatter Crackle Nail Polish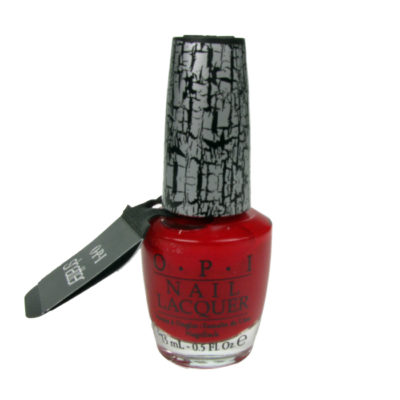 This nail polish comes in the shade E55 and is a fiery red which is perfect for the brave chic who loves experimenting with her nails. It costs Rs. 915(as on Amazon India) and is a must buy if you love experimenting with your nails and are into nail art and designs. Definitely one of the top selling shades of shatter polish in India.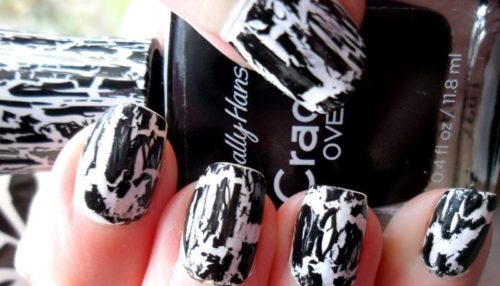 This nail polish costs Rs.1010(as shown on FlipKart) for 15 ml and comes in the shade of Black. Black is universal, it will work with any shade of base coat that you decide to use and has a glossy effect to it.
4. Sally Hansen Overcoat Nail Polish (Coral Collide)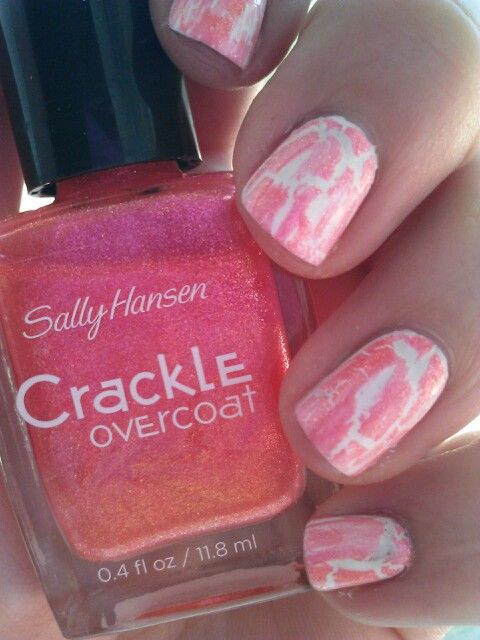 This shade is definitely my favourite shade of crackle nail lacquer. It is very summery and is perfect for the girly girl who loves playing it safe with her nails. It works the best with white, grey or even blue! It costs Rs.1193(As shown on FlipKart) for a 15 ml bottle.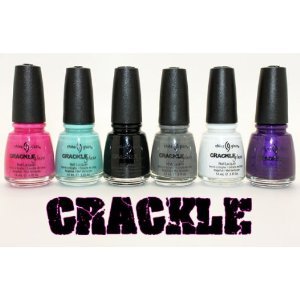 It is now time for the big guns. 6 bottles! Another best crackle polish set available in India. They come in a pack of beautiful shades of Pink, Coral, Black, Grey, White and Purple. The pink shade is more of a Barbie Pink and works well with white, grey, light blue or beige. The Coral shade is a beautiful sea green shade and my personal favorite, it has a very calming feel to it. It works well with white, grey, pink and even a sky blue. The next shade we have is the ever so omnipotent black. Use just about any base coat and you are set to rock your shattered nail polished nails.
Grey shade is very neutral, just like black, it too can work with any shade as long as it is not darker than the shade of grey given. White shade can work with pastels very well, so a base coat of a pastel shade will give summery vibes to your nails. Be sure to apply a thick, but single coat of the white shatter nail polish for best results. Lastly, we have the purple shade which comes with a shimmer element to it. It is the only bottle with glitter so if glitter is your thing, this color is for you. Be careful with the selection of colors in this one.
6. Colorbar Crackle Nail Lacquer Black
The black is the most beautiful shade in this colorbar range but others are good too. Whats great is that they also come in a set so you can save some money by going for the smaller sizes in the set. Price in India: Rs.499
The effect of this is more like a mosaic. Not the very best but still decent if you look at the easily available options in India. Plus its cheaper than the most. Price in India: Rs.299
I know you are excited after seeing all these gorgeous shades, but here is a heads up before you decide to go and buy one.
Tips before buying a crackle polish:
Buy a dark color, preferably neutrals like Black as you could use them with more than one shade of base color and black works with just about anything. So you can really play with different colors and see what will work best with black and which one creates the best effect.
Play with your base color. A good color combination can create a cool illusion or a theme based on what you like. For example, a white base coat with a black shatter nail polish can give a zebra theme to your nails. Try different options, see what works best for you.
If you really liked these, try different brands. Different brands give different results so check what you like the most and stick to that brand.
Don't apply more than one coat. It could ruin the "shattered" effect that you are looking for. This tip is very important, without it the nail polish would basically be a regular nail polish and we are not paying a thousand bucks for that.
Keep the lids of these bottles tight, they are designed to dry quickly. Keep the lids on tightly at all times so that you do not ruin the product and use every last drop of it.
So ladies, it is finally time to go get yourself a crackle nail polish and rock your manicure and nail arts this season. Remember to stick to your style and have fun with this! Until then, have a great day and do leave your favorites in the comments section below. Good day!
Read More:
Which is your favourite shatter nail polish? Share your reviews with us.