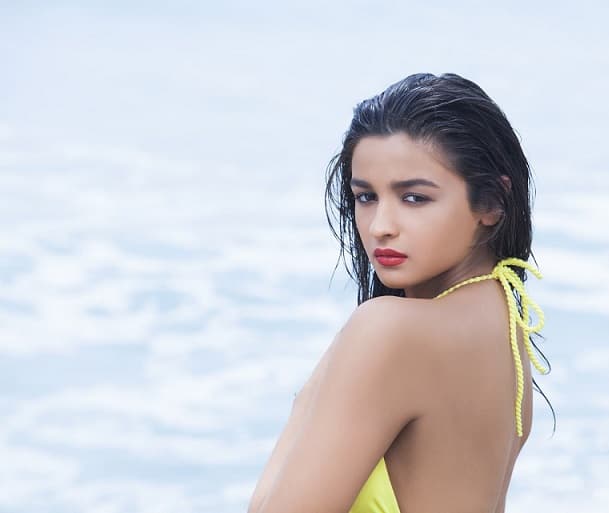 Top 6 Products for your Waterproof Makeup Kit in India
May is almost over and we are not far away from the monsoons! I absolutely cannot wait to smell the rain, wet mud and hear the constant splish-splash. Although the monsoon season in India is a loved one, it spreads a certain dullness all around. To counteract that we wear everything fresh and bright and keep our hair frizz-free and all that jazz. But my whole and sole concern during the monsoon weather is my makeup. It is such a task to keep yourself safe from the rain, let alone your makeup! Having said that, I want to list 6 best waterproof and beach proof makeup products in India that have proved to be my must have products for monsoon or any other water mishaps. 
Waterproof or sweat-proof makeup is my usual go-to because I never know my plans and I'd rather have my makeup intact all the time than worry about constantly fixing it. And not to forget this humid climate where we need some heat resistant products too. These can also be used while swimming..if you want but that that would be weird!
List of Must Have Waterproof Makeup Products: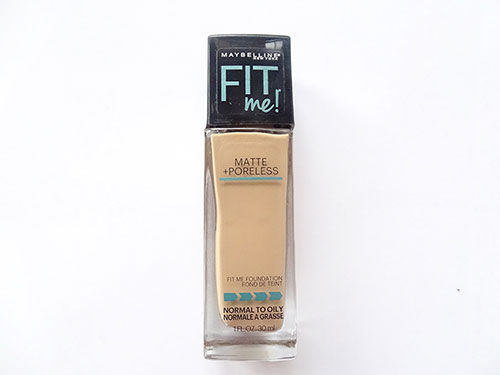 I highly suggest staying away from CC and BB creams in the rainy season because their longevity is poorer than a foundation's. You don't need a high coverage foundation, just one that is waterproof, lasts long and gives a decent coverage. Maybelline Fit Me Foundation is a perfect match! This foundati on is for Normal to Oily skin (which I have) and it blends into your skin like magic. It provides enough coverage in one application to even out your skin and make it flawless.
You can always add extra layers of foundation but I wouldn't recommend applying heavy layers during rains considering it is more likely to wipe off. A thin layer goes a long way! Go have fun at a beach! Shade: 310 Sun Beige. Price: Rs.525 for 30 ml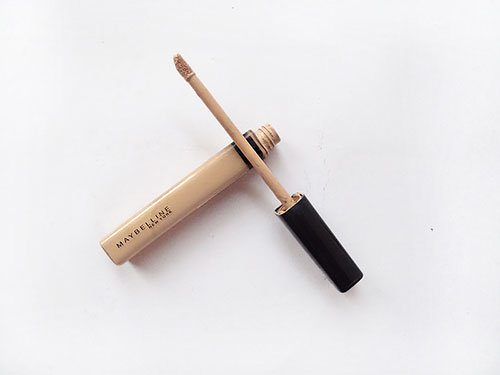 Regardless of what weather you're experiencing, you should never forget to conceal those blemishes or dark circles. Choosing a waterproof concealer that doesn't crease works best in all climates. To complement my foundation I use Maybelline Fit Me Concealer to lighten and brighten my under eye area, the bridge and corners of my nose. This concealer gives a good coverage and lasts at least 5 hours before it starts to fade. The texture of this sweat proof concealer is light and watery (but not too watery) which makes it easier to blend in the under eye area.
Only if you blend your concealer properly, will it look the best. A thick concealer might wipe away if not fade because it wouldn't blend as well as a thin concealer, which is why I prefer Maybelline Fit Me Concealer. A must have waterproof product in your makeup kit. Shade: 10 Light. Price: Rs.500 for 6.8 ml
3. Maybelline Master Glaze Blush Stick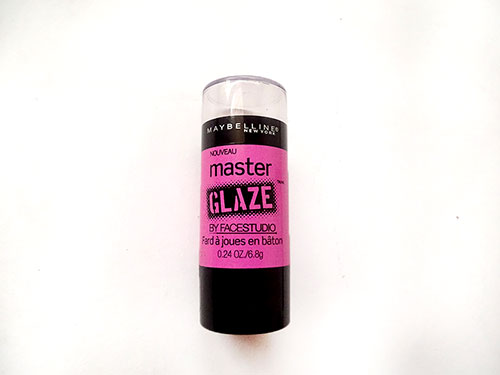 You might think that applying blush during the monsoon is unnecessary but let me tell you something ladies; there is nothing better than blush to bring colour to your face. Don't we all want a natural flush of colour? The Maybelline Master Glaze Blush Stick is a beautiful cream blush in a stick. I recommend this one because it has a slight sheen to it which gives the face a natural highlight as well. Dab two fingers on the product and blend it into the apples of your cheeks. Since this blush has a creamy consistency, it sinks into the face quite well and doesn't disappear easily.
I have been using this blush all summer in this hot and humid climate and I cannot be happier. You can always add a powder blush on top, if need be, but wearing this blush as is; is the best way. The blush's sheen even lifts your cheekbones, so you can avoid buying a separate highlighter! Shade: Pink Fever. Price: Rs.2800 for 6.8 g
4. Chambor Stay On Waterproof Eyeliner Pencil
Indian women love highlighting their eyes with kaja or eyeliner and why shouldn't we flaunt our beautiful brown eyes. I remember buying the Chambor Stay On Waterproof Eyeliner Pencil 2-3 years ago when I was looking for a waterproof eyeliner in India for my watery eyes. I have never found a replacement for this ever since. This smudge proof eyeliner lasts so long without transferring to my lower lashes or spreading around the outer corners of my eyes. It is obviously harder to take off since it holds on so tight but it is totally worth it. It is not the blackest eyeliner I have come across but you can definitely apply a couple of strokes more to darken it. You can wear this makeup product while swimming too.
You can line your water line as well as your top lash line/tightline (if you are into that). It gives your eyes such a beautiful dimension and makes them pop! It is a self-sharpen pencil which removes the hassle of sharpening it. The consistency of this sweat proof eyeliner is very smooth and it glides on so easily which is makes it so much easier to line the top lash line. Definitely worth a try. One of the best waterproof makeup products in India. Shade: Forever Black. Price: Rs.495 for 0.28 g
5. Inglot Volume & Waterproof Mascara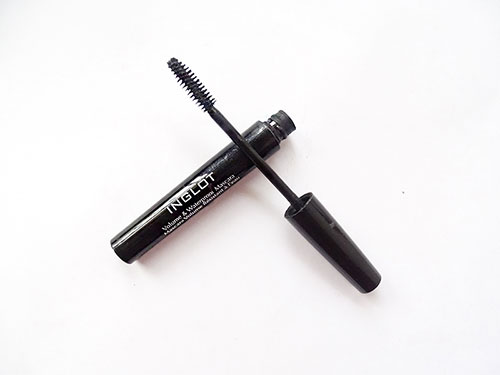 I don't know how many feel the same way about this but I cannot step out of the house without mascara. I can do without kajol but not mascara. I have short lashes which makes me really conscious about my eyes. Wearing waterproof mascara 24*7 is my thing like I am forever ready for tears, rain or the swimming pool. After trying out tonnes of mascaras, I finally fell in love with one that gave me the perfect length and volume…along with being waterproof. Inglot Volume & Waterproof Mascara is the best waterproof mascara I have ever used! It is black, smudge proof, waterproof and long lasting.
What more does a girl need? I suggest always curling your eye lashes before applying any mascara to enhance the shape of the eyes and lashes. Wiggle the mascara wand from the roots of your lashes till the tips and apply 2-3 coats so it holds longer. Shade: Black. Price: Rs.1050 for 8.5 ml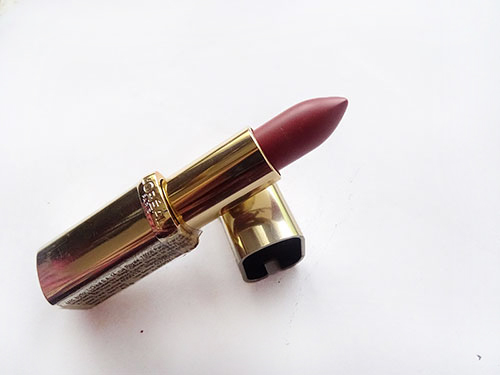 Last but not the least, a long lasting matte waterproof lipstick. I recommend a matte lipstick during the monsoon because in case you do get caught in the rain even for a bit, a matte lipstick will not bleed. Sometimes we also need to flaunt that pout while swimming at the beach. I am loving the L'oreal Paris Color Riche Matte Lipstick range because it is simply the best. A matte lipstick differing in texture with the rest of the products gives your face some dimension.
This lipstick has been much raved about and it deserves all the cheers. The shade gives you Kylie Jenner lips since it is a perfect brown nude which isn't too dark or too light. This actually makes my lips look a tiny bit plumper than they are and I don't mind that at all. But if matte lipsticks aren't up your ally then you can replace it with a pearl shine lipstick as well. Shade: 640 Erotique. Price: Rs.899 for 4.7 g
Many women in India do not prefer wearing waterproof makeup products since it is harder to take off. But that's why there are awesome makeup removers made especially for waterproof products. You should never compromise on the longevity and finish of your makeup. I hope these 6 best selling products can help change your rainy day makeup routine. A little goes a long way especially with makeup during the rainy season. The heavier you apply, the faster it fades away. These little waterproof beauty tips and tricks can really change the way your makeup looks and lasts. There are plenty of alternatives for the products mentioned above but these have proven to top my waterproof makeup kit.
Read More:
Which is your favourite waterproof makeup? Share your reviews with us.