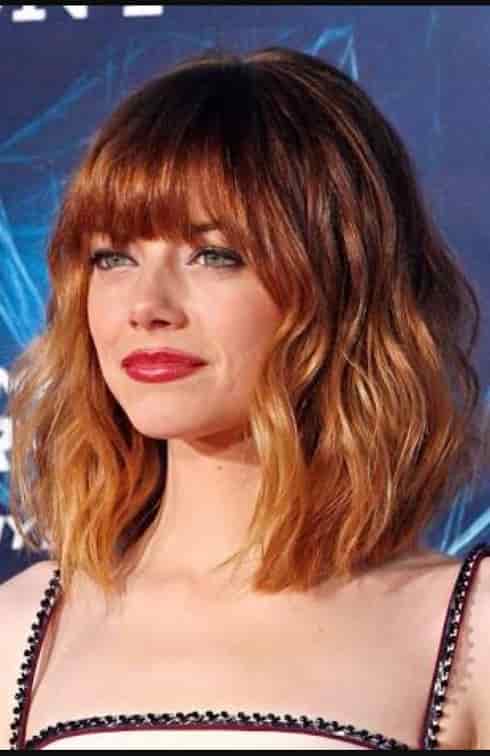 Top 50 Mesmerizing Short Hairstyles for Redheads
Red! It symbolises love..lust..rage.. For our generation, red hair is love, lust. For the our parents' generation red hair would provoke rage. But that's just their age. How many of you girls have lusted after red-headed celebrities, craved for that flowing red mane or the shock of red on your head? Oh, how you wished you could defy the society and just dye your hair with any of the 50 shades of red and look as gorgeous or cute as your celebrity idols! Even if you're not rebellious enough to give wings to those short hairstyles, there's no harm in checking them out,right? Here's the round up of the best short hairstyles for red hair for all you girls who see 'red in the eye'. Nothing can beat these blunt, bob and pixie hair cuts on a girl.
List of Fifty Best Short Hairstyles and Cuts for Red Heads:
1. Alyson Hannigan's Blunt Cut with bangs:
Speaking of short red hair and being a sitcom addict that I am, the first name that comes to my mind is Alyson Hannigan's hairstyle in 'How I met your mother'. We adored the cute red headed Lily Aldrin in short blunt hair cut with a few bangs. This hairstyle can make one look way younger than her age, as Lily Aldrin says, "My cute looks comes in the way of people taking my advice seriously"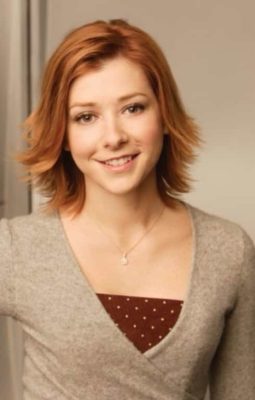 2. She looks just as cute in the straight haired blunt style.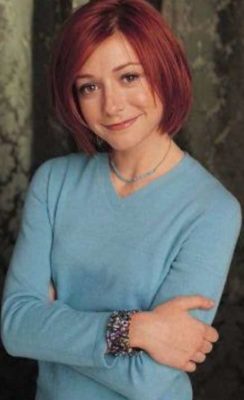 3. Scarlett Johansson's blunt cut:
Yeah, we do wish we could kick some ass like Agent Natasha Romanoff, but one other thing that we heart about her is her hairstyle. Scarlett Johansson's simple blunt cut looks badass on her.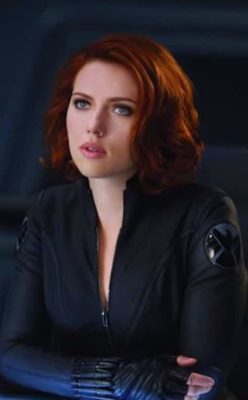 4. And also this straight hairstyle. The hue of red looks beautiful on fair skin tones.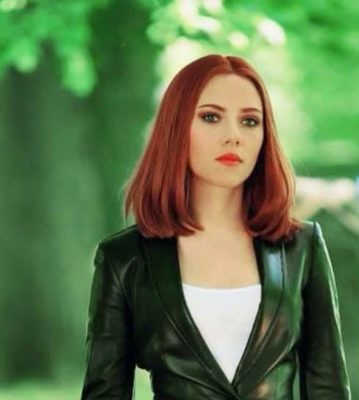 And this backswept short hairstyle.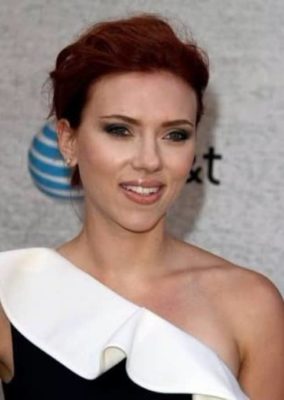 6. Christina Hendrick's short blunt hair:
One celebrity who sports short red hair like in real life like wow is Christina Hendricks. This slightly curly at the tips blunt cut, sported by her has smart and pretty written all over it.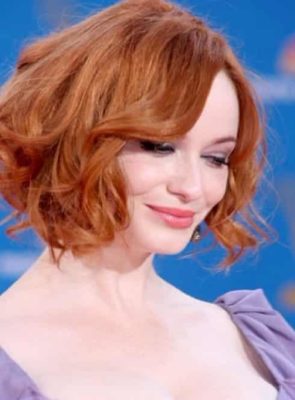 As also this hairstyle with some fringes in the front.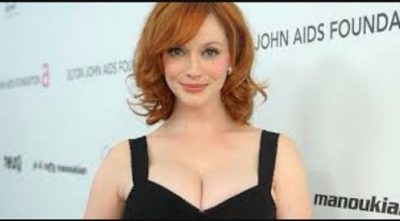 8. And this voluminous step cut.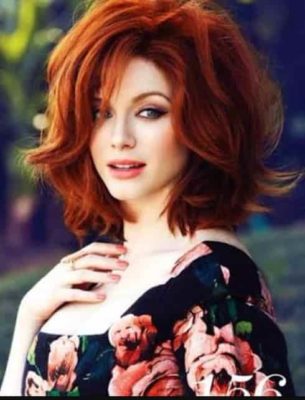 9. This messy asymmetrical bob cut can make girls with long hair want to cut their hair short.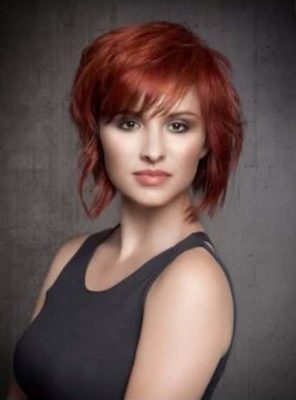 10. Julia Roberts' blunt red hair:
This messy, simple open hair, only makes the Pretty Woman. And that beautiful smile of hers adds to the brilliance of the picture. A safe choice of short hairstyle for red heads.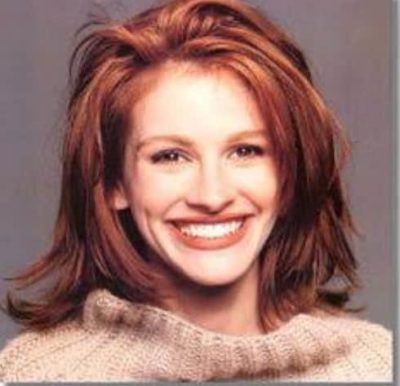 11. This cute hairstyle with fringes in the front gives a girl-next-door look.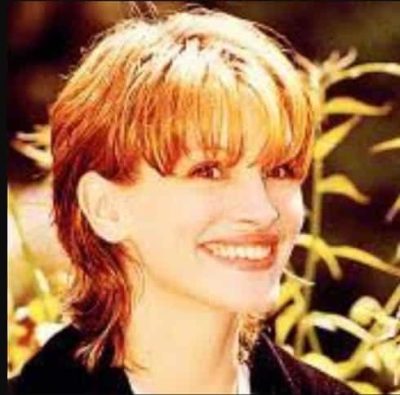 12. And this Chinese blunt cut takes one back to their school-going years.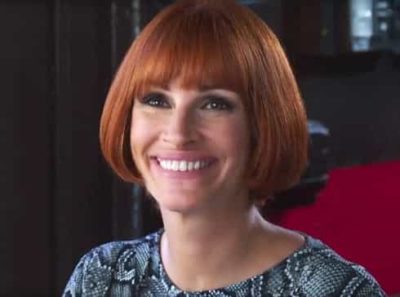 13. Kirsten Dunst's layered cut:
This, slightly-layered-in-the-front hairstyle of Kirsten Dunst is another hassle free option for people with short red hair.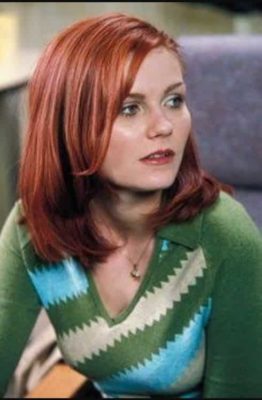 14. This asymmetrical bob cut with side-swept bangs is so in vogue now! It spells smart and sexy at the same time; add to that it makes your face appear thinner and also adds volume to your hair. This is one hairstyle that would make redheads with long tresses wish they had short hair. A personal favourite in my list of top hairstyles for short red hair.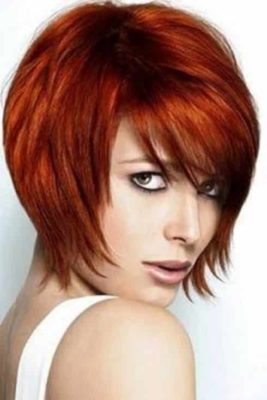 15. Emma Watson's bob hair:
We've adored her since the days she went around being a nerd and trying to keep her friends away from trouble as the young Hermoine, and how we still admire the woman she's grown into! Emma Watson is the ultimate style icon for the ladies of our generation. She has not only never been afraid of trying the most daring hairstyles, but also made us want to emulate those hairstyles by looking absolutely impeccable in each one of them. This messy hairdo gives off a carefree attitude.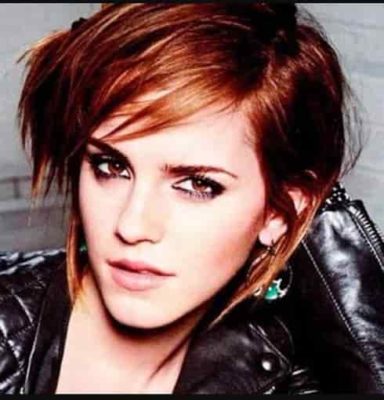 16. This gelled hairdo is what parents won't object to at all, yet it happens to be one of the most stylish short hairstyles that one can try. She proves how!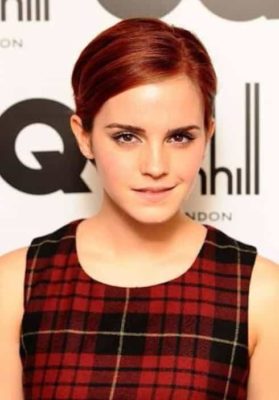 17. This slightly wavy hairdo is again adorned by her most elegantly.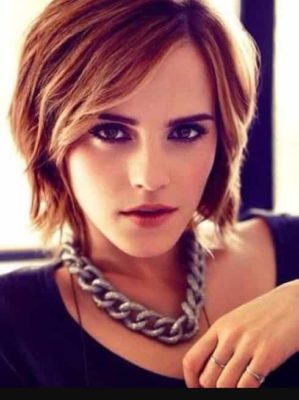 18. As also this layered bob cut with side-swept bangs.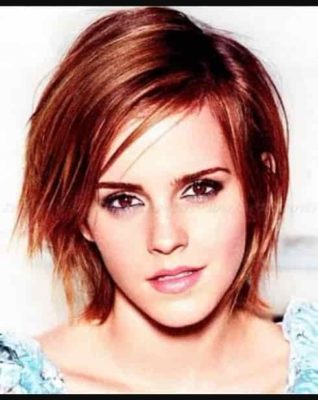 19. And the most daring of all-the pixie cut. Not everyone can carry off this look, but for those who can, it looks SMART!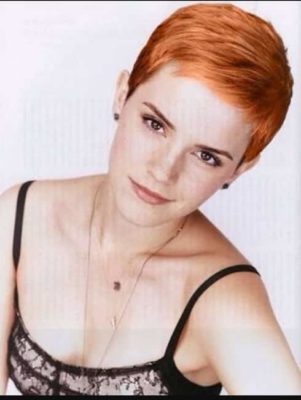 20. Bonnie Wright's straight blunt hair:
Speaking of Hermoine and of red heads, we are reminded of Ginny Weasley, played by the pretty Bonnie Wright. Recently she sported the simple, straight haired blunt cut and wow does she look cute!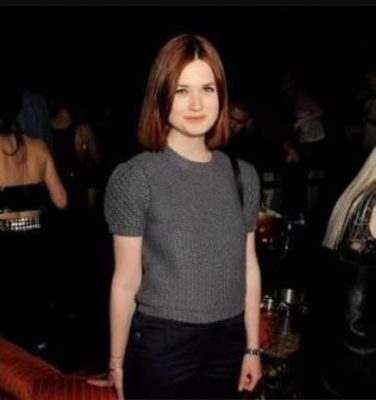 21. Emma Stone's layered bangs:
Emma Stone owns this wavy asymmetrical short blunt cut with layered bangs.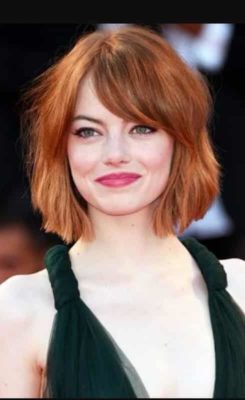 22. As also she owns it with blunt bangs.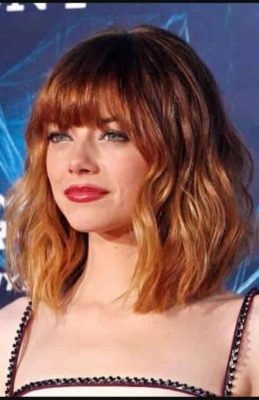 23. And also this straight asymmetrical layered hairstyle.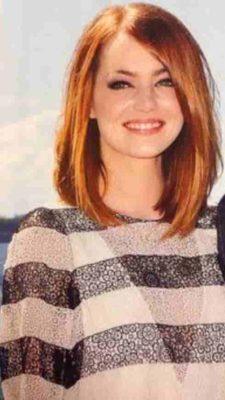 24. Kristen Stewart's red bob hair:
This side-swept wavy step-meets-bob cut looks so stylish and smart and has finally managed to bring a smile to Bella's face, which even Edward couldn't.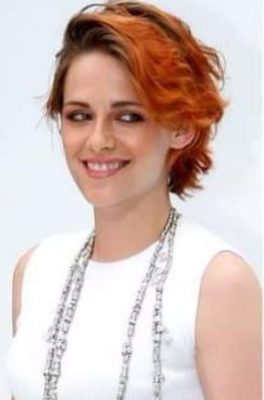 25. This short hairdo gives off a carefree-ly beautiful appearance to Kristen Stewart.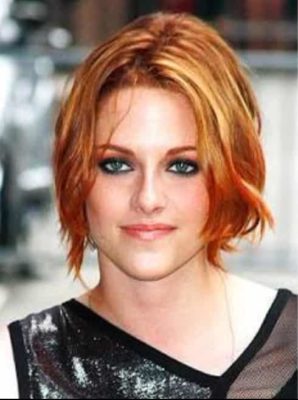 26. Jennifer Lawrence's short hairstyle:
This look with the flower branch hair band is so in these days, and why won't it be? It reflects the charm and beauty of the days of yore and Jennifer Lawrence wears it so elegantly.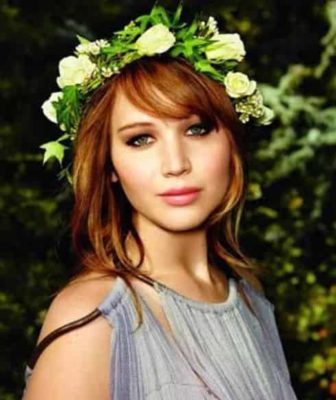 27. And she brings us back to the modern world with this chic hairstyle.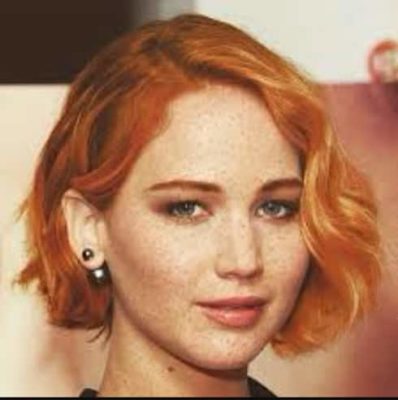 28. Anne Hathaway's pixie cut:
Here's the lady for whom God put in extra effort to ensure each and every feature of hers is impeccably carved. As a result she can make every new style her own. Anne Hathaway looks stunningly pulchritudinous in this short pixie cut.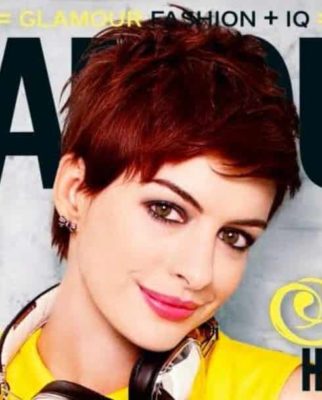 29. As also in this wavy blunt cut. Words really fall short for describing the beauty of this picture.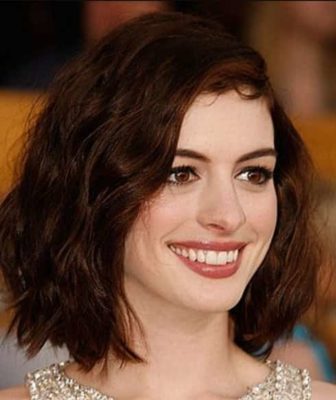 30. Sarah Rafferty's short red hair:
Coming back to the sitcom world, we girls go gaga over the inferring power of the Lady Sherlock of Suits- Donna Paulsen. We are used to seeing her flowing red mane, but here's how she rocks this short hairstyle. As Donna would say,"I'm Donna, I can rock every hairstyle!"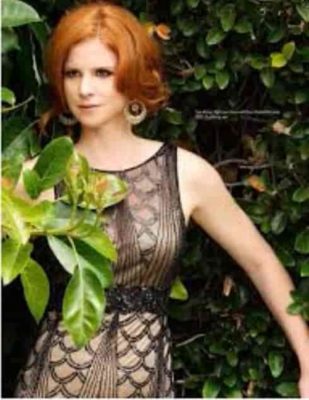 31. Ashley Greene's pixie red hair:
Kristen Stewart leads us to Bella, and Bella to her sister-in-law—Alice Cullen. I looked out more for Alice Cullen than Edward or Bella in the Twilight Saga movies. Here's why…Ashley Greene looks oh-so-sexy in this auburn bob cut. This has to be the best short red hairstyle ever.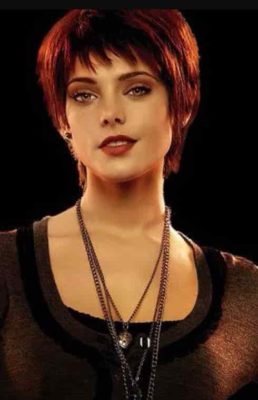 As also in this hairstyle.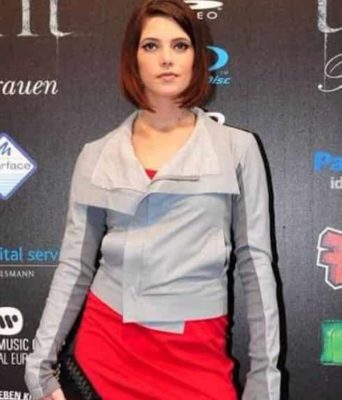 33. Jessica Chastain's side swept red bangs:
She mostly portrays serious roles like CIA agent or physicist and rarely gets to experiment with her looks on-screen. In those rare roles, Jessica Chastain proves how beauty can come with brains.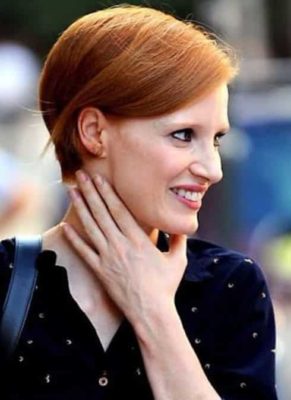 34. And off-screen she looks elegant in this wavy blunt cut.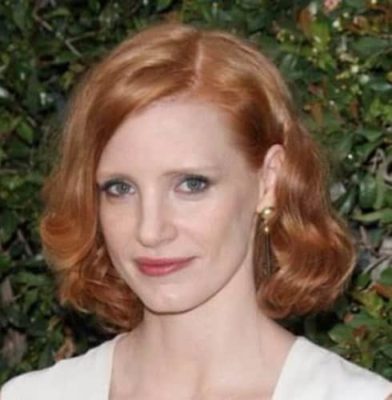 35. Kate Winslet's braided hair:
For girls with not so short red hair, 'Eternal sunshine of the spotless mind' is a buffet to gorge on. Kate Winslet's Clementine gives a wide range of options to choose from. The carefree braided.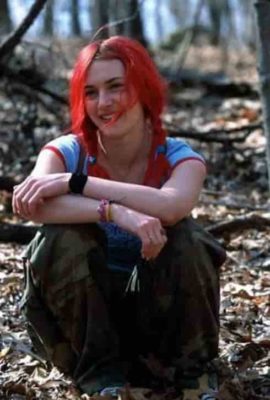 36. And the untidy half-tied, half-loose hairstyle.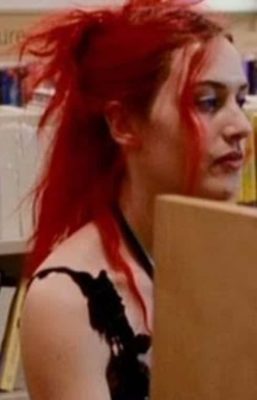 37. Julianne Moore's short hair cut:
Julianne Moore pulls off this hairstyle like WOW! She may have been the reason for the phrase- Age is just a number.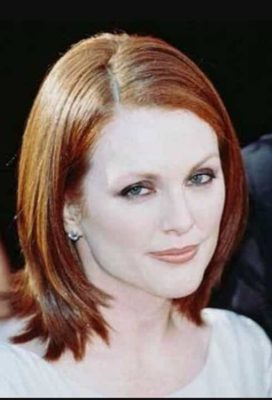 38. Rachel McAdams' short red hair:
This blown dry layered short hair dazzles up that dimpled smile of Rachel McAdams by several notches.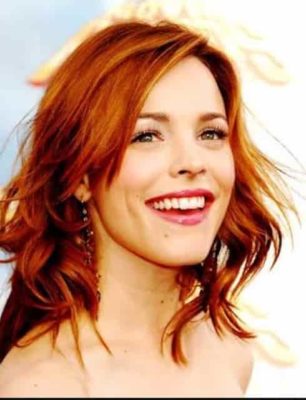 39. She looks dainty even in this shorter messy hairdo.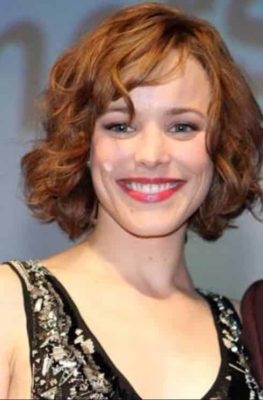 40. Taylor Swift's blunt cut:
This asymmetrical blunt hair cut makes hair look voluminous and Taylor Swift look pretty.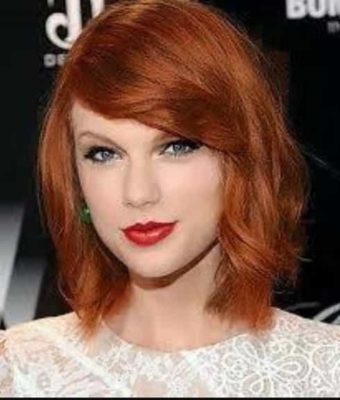 41. Miley Cyrus' side shaven hair:
Coming to the Goddesses of Eccentricity, only the very daring souls can try the next few hairstyles. Miley Cyrus' side-shaven hairstyle emanates a tomboyish attitude.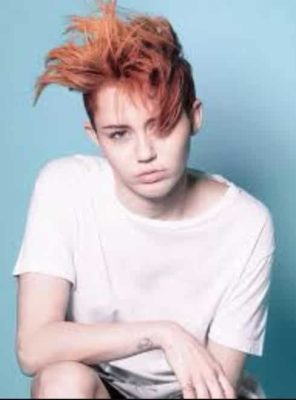 42. Rihanna's red bob cut:
Rihanna has experimented to the fullest with her short red hairstyle. The one side-shaven bob cut.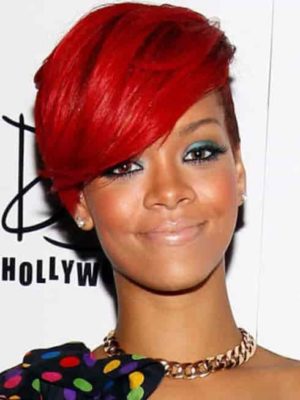 43. The mushroom cut.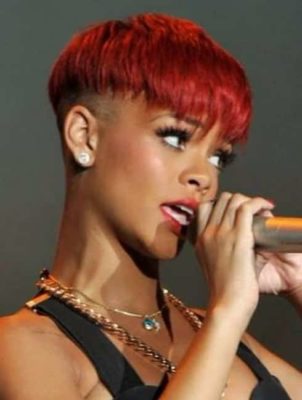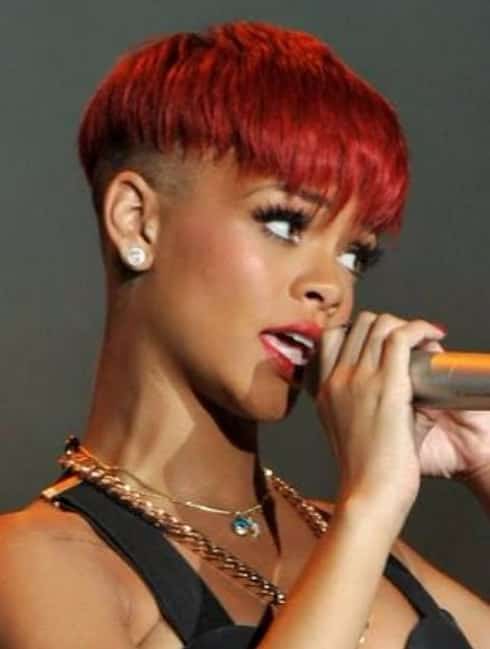 44. The bob cut with bangs.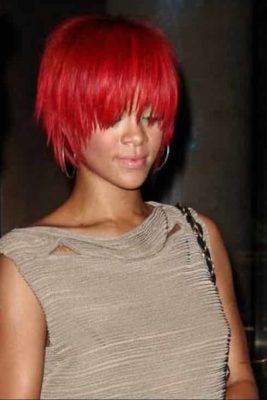 45. The blown dry blunt hairstyle for red heads.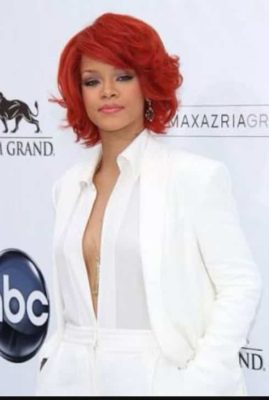 46. The curly short hair.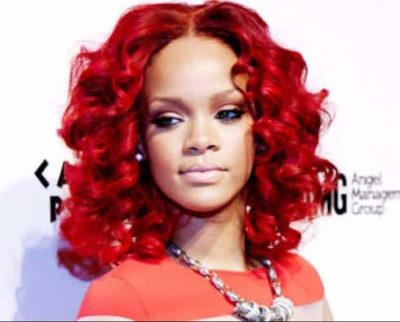 47. Another variety of bob cut.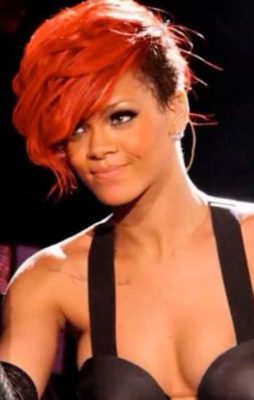 48. This layered blunt cut looks so gorgeous, so simple yet sexy. And adds so much volume to the hair.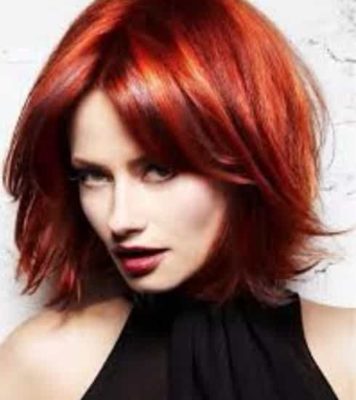 49. This pixie-meets-bob hair cut is another very stylish and smart hairstyle.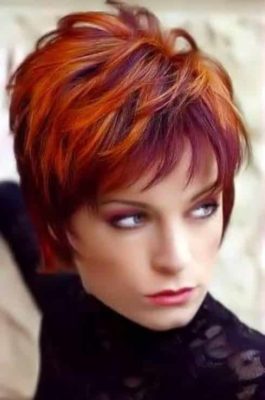 50. Lady Gaga's back swept bangs:
And the showstopper- Lady Gaga! Short hair with back swept bangs. Very few people will try, nonetheless a style she did create.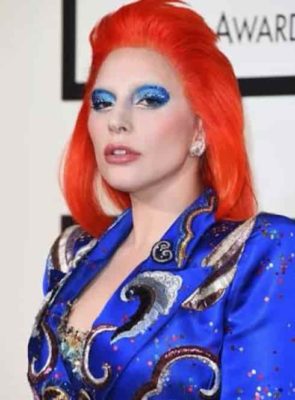 And here I've covered just about as many short hairstyles there is to experiment with red hair. So, for all the girls who are looking to be a bit daring in the hairdo field, I hope this list manages to add fuel to your burning desire. Get inspired, take the leap and go, paint the town red!
Image source: pinterest
Read More:
Which is your favourite redhead hairstyle? Share your reviews with us.