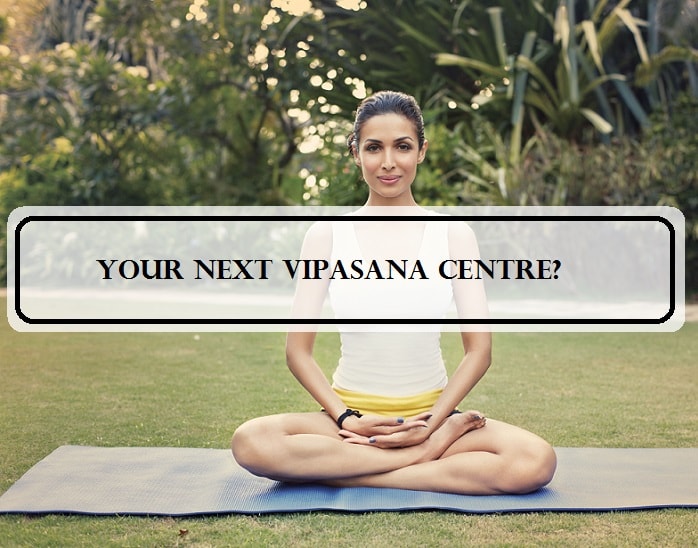 Top 5: Best Vipassana Meditation Centres and Retreats in India
Today's post is a little different, more on wellness rather than beauty. Wellness and beauty go hand in hand. When you are at peace deep within, your calmness and serenity radiates, giving you a beautiful glow and composure. Here I will list some of the best vipassana centers in India. These are academies and retreats running in India with specific courses to help you start with vipassana meditation. First of all, most of you may not be aware of what is vipassana and what are its benefits. So I will also elaborate on it before going ahead with the list of meditation centres to consider while planning your next spiritual holiday.
What is Vipassana Meditation?
Vipassana is an age-old Buddhist meditation technique concerned with strengthening and sharpening mindfulness in day-to-day life. The word Vipassana means to see things clearly as they are, through the true nature of reality. It involves insight, introspection and intuitive wisdom. It is better to learn Vipassana meditation by taking a residential course in one of these Vipassana Centers as they have qualified teachers and other necessary facilities. All the below courses are free of charge and taught on a voluntary basis.
List of Vipassana Meditation Centres in India:
Dhamma Giri, Igatpuri
Dhamma Giri, meaning 'Hill of Dhamma', is one of the world's largest meditation centers. It is situated in the town of Igatpuri at the Vipassana Research Institute, 45km away from Nashik and 136km away from Mumbai, on Mumbai-Agra highway. The center has over 400 cells for individual meditation. Lakhs of students attend the courses every year in this institute. They conduct 10-days introductory residential courses. Accommodation (single and double occupancy) and food facilities too are provided for the residents.
Dhamma Sikhara, Dharamshala
Dhamma Sikhara, meaning 'Peak of Dhamma', is a beautiful place comprising of 3 acres of magnificient deodar forests and is about 2000 metres high in the Dhauladar range of Himalayas. It is a serene location ideal for meditation on the mountains. The centre has a capacity of 45 males and 43 females students. From April to November, two 10-day courses are conducted every month. The accommodation is temporary put up huts of corrugated sheet sheds and plastic sheets as walls. The centre also has a multi-lingual Dhamma hall which enables students to listen to discourses in 7 different languages as a large number of foreigners too attend the courses here.
Dhamma Bodhi, Bodh Gaya
Dhamma Bodhi, meaning 'Enlightment of Dhamma', is situated in Bodhgaya in South Bihar. It is an 18-acre centre with well-maintained fruit and vegetable gardens and can accommodate around 80 students. The accommodation is single and double room cottages with attached bathrooms. The ten day courses generally start on the 1st and 16th of every month.
Dhamma Pattana, Mumbai
Dhamma Pattana, meaning 'Harbour of Dhamma', is located on top of a hill overlooking the beach town of Gorai and is a part of the famous Global Pagoda Complex. Dhamma Pattana conducts 10 day vipassana courses especially for business executives, professionals and government officials.The infrastructure is totally modern and all residential rooms are equipped with western facilities and air conditioning. Accommodation is usually individual. So if you are someone stressed out in the fast pace of corporate life, head over to this center for 10 days of peace and quiet.
Dhamma Setu, Chennai
Dhamma Setu, meaning 'Bridge of Dhamma', is situated amidst lush green paddy fields and farmlands on the outskirts of Chennai. The centre can accommodate 96 males and 48 females in spacious double occupancy rooms with attached baths. The main Dhamma Hall can sit 120 meditators and the circular, three-tiered pagoda complex provides 150 cells for meditating in seclusion. The kitchen facilities provide wholesome vegetarian food for the residents. They also have special children's courses for age groups 10-14 years and 14-18 years which run for 2-3 days.
What are the Benefits of Vipassana?
Greater emotional balance. It helps to reduce stress and anger and improve mental health.
Lowers blood pressure.
Improves concentration and memory.
Gives stronger motivation, patience and contentment.
Enhances health and immunity and helps to de-stress and pain management.
So are you interested in vipassana meditation? Which vipassana centre are you going to attend in the list above? Everyone should take one such spiritual break once in a while to detox the mind and body. You can take a partner along but its best when its done alone.
By Contributor: Archana
Which is your favourite Vipassana Meditation Centre? Share your reviews with us.