Top 5: Best Milk Cream or Malai Face Packs for Glowing Skin
The cosmetic industry-the world over thrives on people's insecurities. Don't believe it? We get tan removal creams here. In the West, people are sold tan-maximizing creams. Today, I would clarify my stance on this topic. I am a blogger, admittedly just a cog in the wheel and an amateur too, but I owe responsibility for my words. I will never make you feel inferior of your skin tone by suggesting you "skin lightening tips/secrets". Instead my advice to you would be- You are a tiger/tigress. Wear your stripes. The agenda for today is how you can use milk cream or (malai in hindi) on your face for skin dullness. I am listing down the top 5 milk cream face packs for glowing skin for oily and dry skin both. Malai gives such beautiful radiance to your face.
Radiance, by the way does not mean fairness. What I mean by radiance is skin that is clear and glows regardless of complexion. Need an example? The dimpled Deepika Padukone who makes both men and women (yep, I am talking about myself. Psss… Women can have women crushes) weak in the knees. There are some moments when I end up believing that we Indians suffer from a sense of inferiority. How? Look around yourself. Are Britons still physically present next to us, thrashing us black and blue, badmouthing us at their whim and plundering us off our wealth and dignity? No.
But Google is replete with articles on "fairness". We are a funny (rather baffled and bemused) bunch of people who would not spare a thought and launch our tirade against anyone belittling an Indian/India but aren't we the very same people who'd not flinch even once while grabbing skin-lightening products-that too chemical-laden products
(common skin lightening chemicals being BHT, DMDM Hydantion, Formaldehye, etc.) just because the 4 lettered word FAIR is embossed on its package flamboyantly?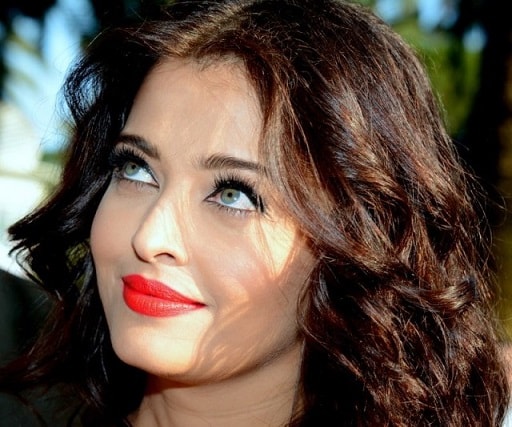 We are no longer slaves of the British empire but we are sadly, a slave to 'fairness'. A lot of things associated with the Brits are what we try to emulate in parrot fashion. While some are surely worthy of adulation such as- English tea, Victorian architecture, the English language, etc. yet a hell-bent desire to look 'fair' which is how they look is the exemplar of stupidity and low self-esteem!
It is admissible that they ruled over us for close to two centuries and brainwashed us into believing that what all they wore, spoke, looked like, ate and so on were superior (Macaulayism, anyone?). That's how I can trace the roots of this asinine obsession with fairness. Let's not enter into the eternal debate of how pop culture, media and films have coaxed us into believing that 'Fair is lovely and Dark is ugly'. They aren't to be taken seriously. Do you want me to believe that Mr. Money-Grubber owes his success to ABC fairness cream and that using it would turn me into a celebrated woman overnight? To hell with hard work, determination and perseverance then!
Please step out of this obsession with fairness. If you can't, at least do "NOT" brainwash people around you especially young, impressionable kids. No one is born racist! It is a known fact that we- Indians are not a fair-looking bunch of people. Our endeavor to look so is rightly mocked at by the world. We do have company in our daft obsession with fairness in the form of our fellow South Asians but let's not go there. It will be a classic case of pot calling the kettle black. I certainly don't want the coming generation which will never be as white/fair as any Caucasian(even if either of their parents get hitched to a Caucasian) to be ashamed of their skin tone and squander time on the Internet for hours, hopelessly wading through a sea of articles to make his/her skin fair.
So, with enough sermonizing from me, let me bring to you a list of Malai/milk cream face packs that cater to dry skin specifically and help it battle roughness, dryness, dullness and lack of radiance. But some of these can be used by oily skin too. So, let's get started.
List of Top Five Milk Cream or Malai Face Packs for Oily and Dry Skin:
MALAI+ LEMON JUICE+ ORANGE JUICE
Malai is packed with a lot of fats that's just what dry skin years for. Lemon juice lightens your scars, spots and blemishes. Orange juice being a potente source of Vitamin C gives your skin teh much needed boost of this indispensable nutrient.
PROCEDURE- Squeeze a tbsp of lemon juice as well as orange juice. Add a tbsp of malai (the topmost layer of fat that deposits on milk once it is boiled and cooled). Mix well. The colour of the resulting mixture won't change prominently but do not fret. You haven't erred. That's the way the face mask is supposed to be.
Apply the milk cream face pack carefully on your face as well as neck. Avoid eye area. Since lemon juice has citric acid, it has a tingling effect when applied on skin. If you cannot brave its tingling effect, either remove it altogether or reduce its quantity. Wash off after half an hour.
MALAI+ BESAN FLOUR+ HALDI POWDER+ HONEY
This mask is so effective that you might see results within the first three/four uses. Besan sorts sallow complexion. Haldi (opt for either Kashtoori Manjal or Amba Haldi for they are especially meant for skin care) helps to fight acne, pimples and add that subtle glow. Honey being a humectant binds moisture to the skin and malai by the virtue of being rich in fats nourishes the need for moisturisation of dry skin.
PROCEDURE- In a clean bowl, add a tbsp of besan, a pinch of haldi powder and a tbsp of raw honey (Manuka is what I recommend). Scoop out a tbsp of fresh milk cream or malai. Make sure it is cold that is, once the milk and its cream have cooled down, it is then that you should scoop out the cream. Mix well and apply the face mask on your skin and wash off with cold water after half an hour. It can be used even daily!
MALAI+ SAFFRON+ GLYCERIN
Saffron or more relatably 'kesar' is said to have skin 'lightening' properties but wait, do not get me wrong. That apparent 'lightening' doesn't mean that it will turn your skin as light as that of a Caucasian! It means the same that it will add glow/brightness to your face and not seep into your skin, play with your DNA and one fine morning leave you with skin as white as that of a Caucasian (I tend to give such odd examples at times, pardon me) Glycerin and milk cream moisturize the skin thereby , quenching its thirst for hydration.
PROCEDURE- Soak 3-4 saffron strands in a tbsp of fresh malai for two hours. Then add, half a tsp of glycerin to it and mix well. Apply the malai pack on your skin. Wash off after half an hour to a glowing skin.
MALAI+ SANDALWOOD POWDER+ LEMON RIND POWDER
Sandalwood powder is a Holy Grail ingredient for those with oily/excessively oily skin but then why am I using it for malai face mask? It's because even within dry skin, the level/degree of dryness varies. So, those with a not-so-dry but combination or somewhat oily skin can use it with abandon. Lemon being rich in Vitamin C nurtures the skin and malai brings moisture which is just what your skin longs for.
PROCEDURE- In a heaped tbsp of fresh milk cream, add a tbsp of either homemade or organic lemon rind powder. Add half a tbsp of sandalwood powder and mix well. Apply the face pack on your skin and wash off within 30 minutes.
MALAI+ MASOOR DAL POWDER+ MOONG DAL POWDER
Both masoor and moong dal aid exfoliation which helps one get rid of dead skin cells while milk cream ensures that dry skin is not sucked off its already low moisture content by this process.
PROCEDURE- In a tbsp of fresh milk cream, add masoor and moong dal (1/2  tbsp each). Mix well and apply the milk cream mask on your skin. Just scrub your skin gently while removal (after 20 minutes).
Love that satin smooth feel after using these milk cream face packs? Share your experience with me via the comments section then.
Image source: 1
By Contributor: Nidhal
Read More:
Which is your favourite milk cream face pack? Share your reviews with us.