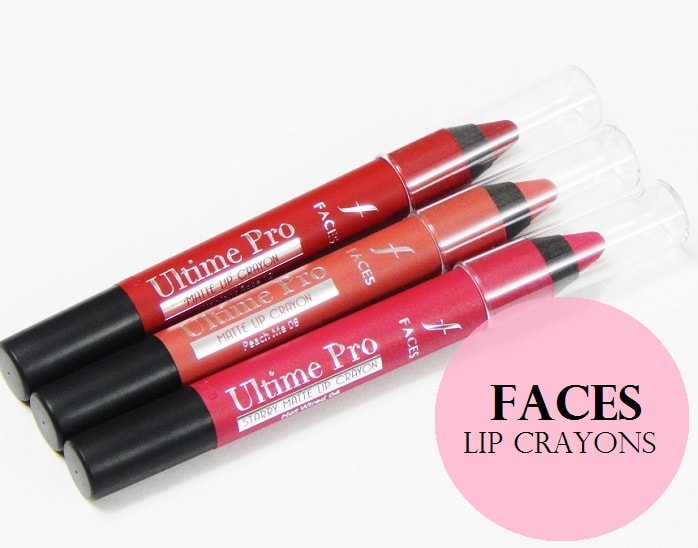 Review, Swatches, Shades, Price, Buy Online Faces Ultime Pro Matte Lip Crayons in Midnight Rose, Peach Me, How Wired
Faces, as a brand, is proving to be the dark horse of the Indian market. Just when we were done drooling (Read: Spending the whole pocket money) over Revlon Matte Lip crayons, Lakme Absolute Lip Tints and Colorbar Kiss Proof Lip Cremes, Faces launched the Ultime Pro Starry and Matte Lip Crayons. Gone are the days when we used to prefer lipstick bullets. Now it has been taken over by the chubby lip crayons. I will review and swatch 3 shades from this new Faces Ultime Pro Matte and Starry Matte Lip Crayons which are Midnight Rose, Peach Me and Hot Wired. Undoubtedly these are one of the best shades in the range.
The Starry lip crayons are slightly different in texture and has fine, but not very garish, shimmers to add a glam factor to the matte textured lips. I have been a matte lipstick lover all my life. From Miss Claire Matte crèmes to Lakme lip tints, I have tried and tested all the possible matte lip colors. This time I got to experience the lovely and exquisite Ultime Pro Starry and Matte Lip Crayons from Faces. These crayons proved to be the most amazing matte lip colors I have used all my life. Curious? Read on to know about my experience in detail.
Shades Available: Obsession, Hot Wired, Sugar Coated, Lasting Kiss, Really Rust, Peach Me, Wrapped Up, Irresistible Pink, Smokin' Hot, Midnight Rose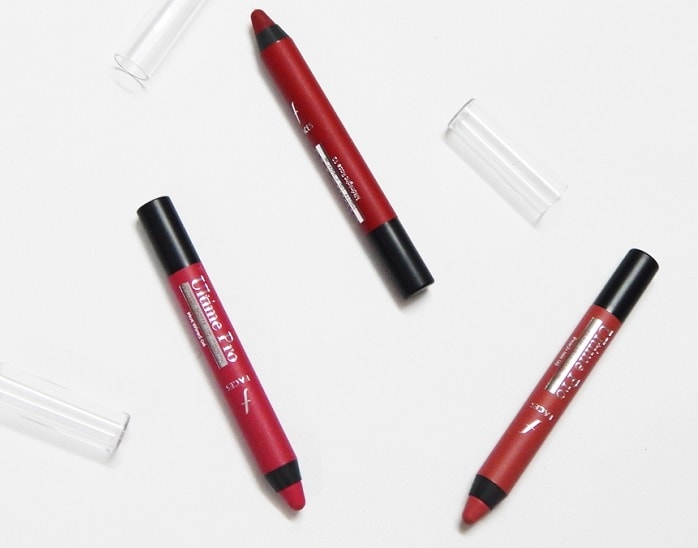 My Review of Faces Ultime Pro Matte Lip Crayons:
PACKAGING: the faces lip crayons come in a chubby pencil with a transparent cap. The cap is slightly inconvenient for clumsy girls like me which tends to damage the tip of the lipstick. The pencil is color coded and hence it is very easy to identify in a hurry. The faces lip pencil is sharpenable and a sharpener comes with it. It is very convenient to use but yes, the product wastage is there. I wouldn't complain much about sharpening because I know how difficult it is to manufacture creamy lipsticks into retractable pencil which tend to get dry sometimes. The pro matte lip crayons are extremely light weight and effective to carry while travelling and don't create any mess.
TEXTURE: the texture of the pro matte lip crayons differ slightly from the pro starry matte series, probably because of the presence of the shimmer. The faces matte lip crayons, though look slightly dry from the outside but glide on no less than a creamy crayon. The finish is matte but there is glamorous touch to it. I have worn them on both hydrated and dry lips and I was surprised that they didn't accentuate the dry flakes. The formula is so smooth that they feel very light weight on lips as well. The lip crayons are not hydrating but matte lovers would fall head over heels on these. If you want a creamy hydrated feel, I suggest apply a layer of lip balm underneath. The lips do feel slightly dry after removal of the lip color but that can be handled with a layer of lip balm. The faces Starry Lip Crayon is slightly coarser that the matte ones and has the tendency to accentuates fine lines.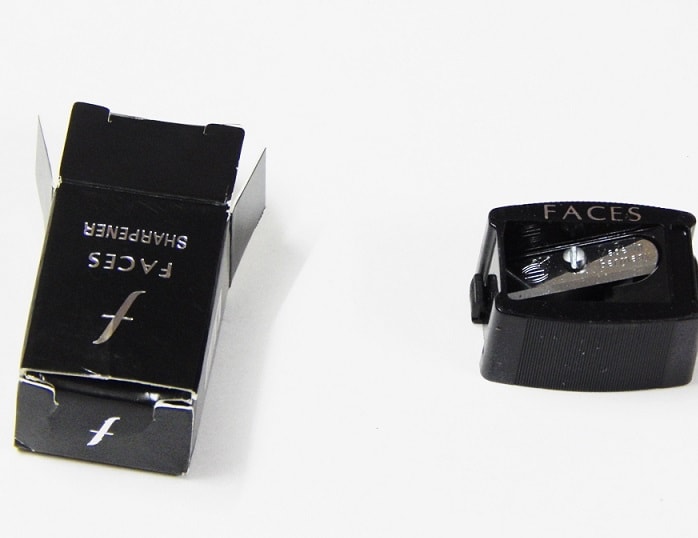 PIGMENTATION: the faces pro lip crayons have the 'oh-so-amazing' pigmentation. One swipe, just one swipe is enough to hide and conceal all the discoloration or pigmentation. The pigmentation is so stunning that I don't require any lip primer or concealer even though my lips are heavily discolored. You can layer it up but it is not needed at all. Even though it is matte, it doesn't look cakey or uneven. The color doesn't bleed at all. It slightly transfers but if you are careful, it won't. Also, I have never experienced any staining after makeup removal.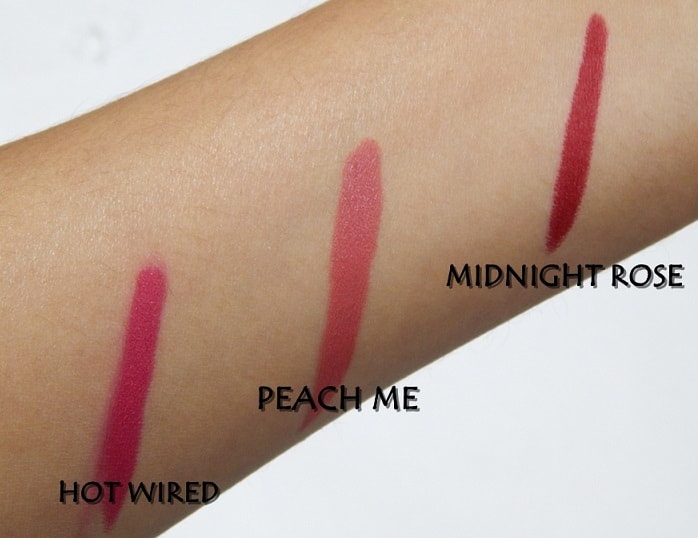 STAYING POWER: all the ultime pro matte lip crayons stayed on my lips for around 6-7 hours approximately. The texture, with passing time, is such that it won't fade. They do survive heavy meals but you would notice the lip color getting removed from the centre of the lips due to oily food. The color, even after whole day, doesn't get removed completely and you would require a good remover to completely take it off. The ultime pro Starry matte Lip Crayon leaves behind shimmer after removal.
Faces Ultime Pro Matte Lip Crayon Midnight Rose Review:

Midnight Rose: a deep maroon with strong reddish undertones. This is such a stunning shade that Shakespeare can write a romantic novel dedicated to it (I am sure you get the drift). I have worn reds all my life, including the much raved MAC Ruby Woo and RiRi Woo but nothing has looked the way Midnight Rose does. It will flatter every skin tone from warm to cool and looks drop dead gorgeous. It screams vanity and power in every swipe. The shade is very complimentary. I have worn smoky eyes with bold red lip yet it looked stunning and not overdone.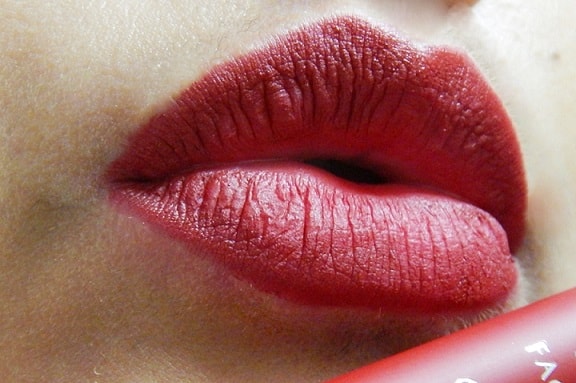 Faces Ultime Pro Matte Lip Crayon Peach Me Review:

Peach Me: an alluring coral peach color with subtle orange undertones. On fair and cooler Indian skin tones it will come across as a bright peach while on medium Indian skin tones it looks more orangish than pink. A very chic color for day time. It brightens up the face without being loud or gaudy and has a touch of sheer subtleness.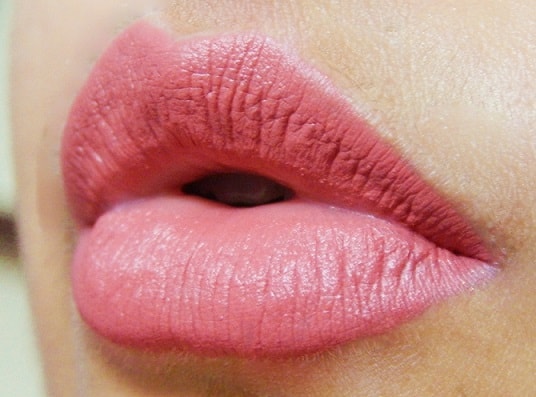 Faces Ultime Pro Starry Matte Lip Crayon Hot Wired:

Hot Wired: a hot bold pink with very fine golden shimmer, as it belongs to the Starry Lip crayon family. The shimmer is very mild and nothing very brightening as I feared. Unless someone actually leans on and notices, you won't be able know its presence. The color is well suited for fair to medium Indian skin tones. It is a beautiful hot pink that every girl needs in her life and brightens up the face instantly.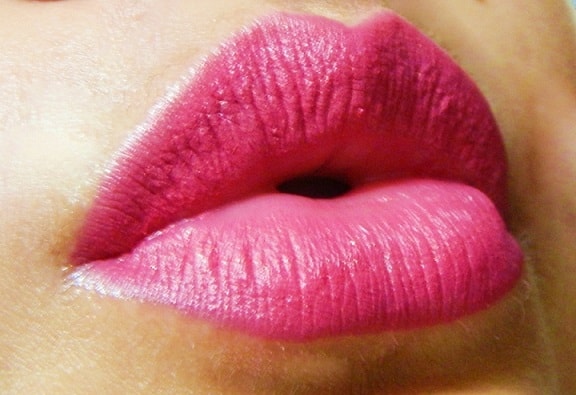 WHAT I like about Faces Ultime Pro Matte Lip Crayons:
Nice travel friendly packaging with sharpener.
The range of colors are gorgeous and has some glorious pinks and peach.
Stunning texture – creamy formula that glides like butter with a matte finish.

Doesn't accentuates fine lines or highlight dry flakes.
It feel very light weight on lips.
One swipe of the color and it covers every possible discolorations on the lips.
The colors neither bleeds nor stains the lips.
Staying power is 6-7hours with minimal budging after heavy meals.
Worth every penny spent on them.
Paraben free and dermatologically tested.
WHAT I dislike about Faces Ultime Pro Matte Lip Crayons:
Dry lips will not like it as it doesn't provide moisture.
Starry ones accentuates to fine lines.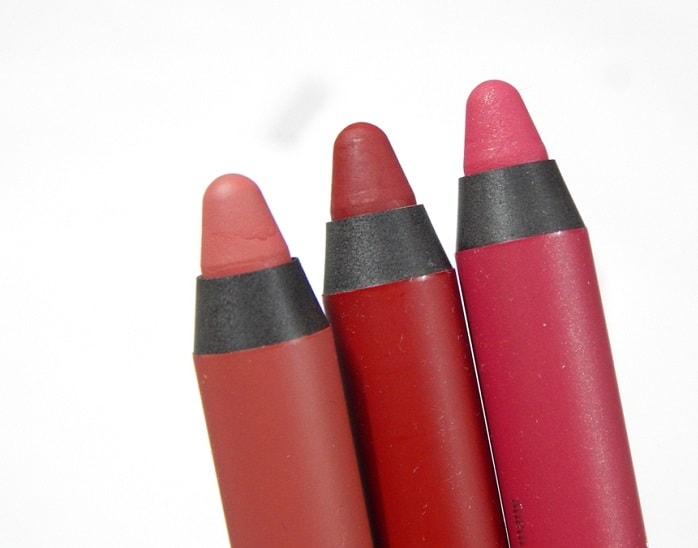 Price in India: Rs.799 each
VNA Rating: 4.8/5
Where to Buy Online in India: nykaa.com
RECOMMENDATION: these lip crayons, are by far, the best matte texture lip colors I have come across. Although I adore the matte texture of MAC lipsticks but these are even better. The range is phenomenal and therefore make sure you pick a shade of your choice. Midnight Rose is a must have for everyone.
By Contributor: Sanchita
Read More:
Inglot Sleeks Cream Lip Paint #89
Maybelline Baby Lips Candy Wow Peach
Have you used Faces Ultime Pro Matte Lip Crayons? Share your reviews with us.