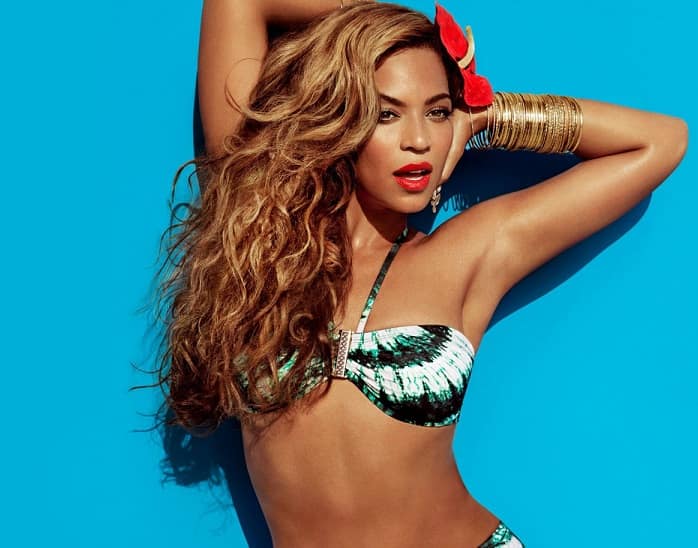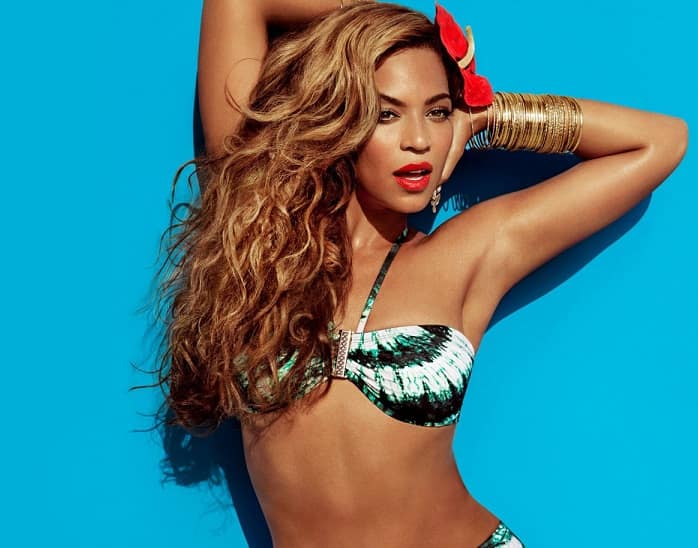 Top 25 Hottest Black Female Celebrities
Black is back with a bang. Yes, this time around the world has finally sat up and taken notice of the beautiful color. African American women have fought all prejudice to reach a status they deserve. Black women have been stereo-typed since forever for being over sexualised, loud and aggressive. However, there is more to their personality and beauty that we will discuss in this article. These attractive and beautiful black celebrities have taken over hollywood and the glamour industry. Let's work our way across the globe and take a look at some of the most stunning black women making waves.
List of Twenty Five Attractive Black Female Celebrities
1. Beyonce
Who better than the Queen B herself to kick-start the list of gorgeous black women, Beyonce is a brand in herself. Be it her golden skin-tone or the well-toned sexy body, there is more to Beyonce than just her pop star persona. With her typical black-woman curves and gorgeous Afro-American features, Beyonce is sure a complete package. Not just that, when accused of being a little too 'bossy', the QueenB replied, 'I am not bossy….I am the Boss'!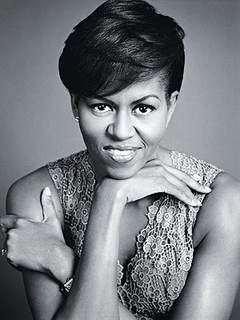 2. Michelle Obama
A gorgeous black First-Lady in the White House, we sure are at the change of times. Michelle Obama became an over-night sensation and had the media swooning at her dressing sense the very second her husband got sworn-in as the president of the United States. Being rivaled only by Jackie Kennedy for her popularity as the First Lady, Mrs.Obama is closely watched, envied and loved for everything she stands for.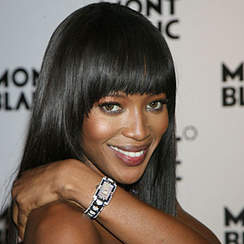 3. Naomi Campbell
One of the first black super models and a complete panthress on the ramp, this list would be incomplete without the 'oh-so-sexy' Naomi Campbell. Now we all remember the 'chocolicious' Naomi clad in the virgin-white mini-dress, gyrating with Michael Jackson in his video 'In the closet'. However, she has also emerged as a smart businesswoman and has a chain of restaurants and a reality show called The Face. The famous model adorned Indian designer Manav Gangwani's Lehenga-choli creation at the Jodhpur bash she threw for her boyfriend.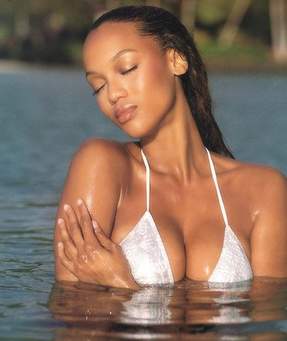 4. Tyra Banks
The dream-come-true gorgeous model for all top designers and labels, Banks just knew her craft too well. Now, well after retirement, this gorgeous black woman is remembered, missed and keeps re-inventing herself with various aspects of the fashion industry. Her world-hit 'Next-Top-Model' is a franchise, spreading its talent-search in various countries including India.
5. Helle Berry
The first brown woman to win the Oscar, Helle Berry has showed the world that talent knows no colour or race. She is a mother, talented actress and one of the most sought-after black celebrities when it comes to showcasing top designer brands. She tops the list of one of the most beautiful actresses for a lot of people.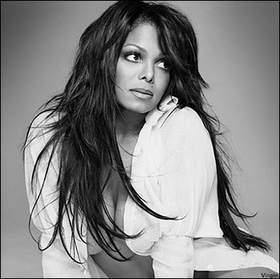 6. Janet Jackson
Little sister of the late legend Michael Jackson, Janet Jackson is one of the first faces to promote women of color. Being a successful and hot pop star and a gorgeous actress, Jackson stood out in her performance of a black woman in the movie 'Of colored girls'.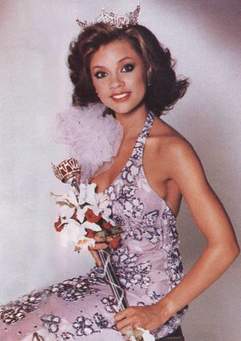 7. Venessa William
The year 1983 sure was a memorable one, with the stunning Vanessa Williams to be the first ever black woman to be crowned 'Miss America'. You cannot get enough of the unique brown-green (or is it green-blue-brown?) eyes and that stunning, stunning perfect curves, sexy body, so typical of the black-origin.
8. Alicia Keys
Can't get enough of the 'all women are naturally bad-assed' in the latest Levi's ad film can you? Yes, that is Alicia Keys for you; sexy, curvy, hot and a killer attitude to die for. Famous for being the second American artist to win five Grammys in a single night in the year 2002, gorgeous Keys had it going for herself as a beautiful black wom an.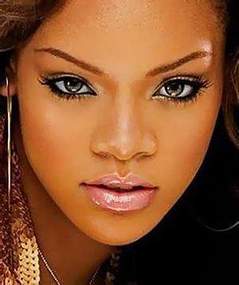 9. Rihanna
Her gorgeous eyes and the statement bold- lips are just some of the stunning features of this super-sexy pop star. Rihanna's powerful voice compliments her smooth yet sharp curves, thanks to her African origins. Rihanna's sexy skin has a honey-tone to her skin which makes her complexion perfect for just about any hair-color.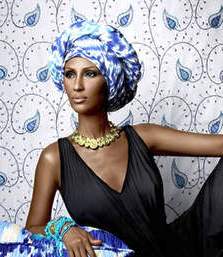 10. Iman Mohamed Abdulmajid
The Somalian supermodel was a rage then and is a rage even now. Of course we remember the time when she played the gorgeous Egyptian Queen in love with a mysterious stranger. The sexy model Iman has more to her credit than just a very successful modeling career, be it her line of cosmetics or endorsing exclusive brands even today, this black beauty has it all.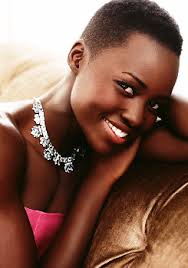 11. Lupita Nayungo
Talk about being beautiful and not realizing it! Surely after being rated as the 'most beautiful woman of 2014' by People's magazine, Nayungo just might have realized how gorgeous she is. Apart from turning-up impeccable on the Red carpet every single time, beautiful Lupita also holds a Master's degree in acting from Yale.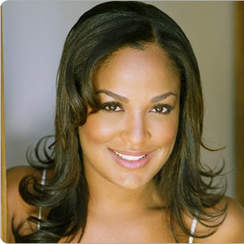 12. Laila Ali
With such a powerful surname, you sure do not need an introduction. Laila Ali is not just the legendary Mohamed Ali's daughter, she is a celebrated boxer herself. Before persuing her career as a boxer, the black lady owned her own Nail salon! Now that is something to ponder upon.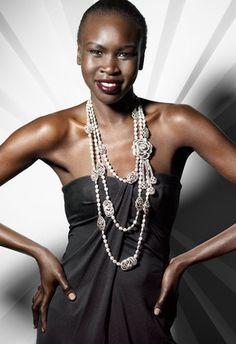 13. Alek Wek
She is not your typical idea of beauty. However, with her un-conventional style statements and quirky fashion sense, Wek has made a niche for herself in the fashion world. Now who would dare shave her head and yet look every inch stylish as Wek does? No wonder she is an inspiration to various African American women like Oprah Winfrey and Lupita Nayungo to go ahead and embrace their natural beauty-selves.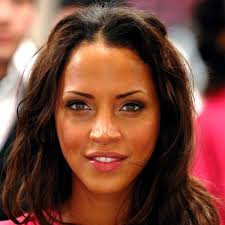 14. Noemie Lenoir
Think 'Caramel' and Lenoir just pops-up into our minds. Perhaps God was in a generous mood when He crafted the beauty-art of Noemie Lenoir. Her hazel eyes are a killer-contrast to her caramel-skin, giving her the exquisite beach-kissed look that is so sought-after today. Being gifted with the rare chameleon quality of beauty, she fits perfectly in just about any brand endorsements all the way from Victoria's Secrets to Gucci.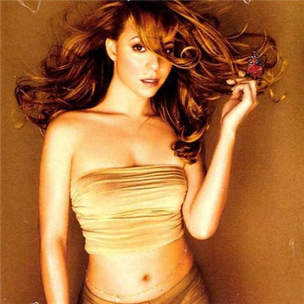 15. Mariah Carrey
The 90's was a time when every single girl wanted to look like Mariah Carrey. She is a pioneer when it comes to complimenting your hair-color without thinking much about your dark skin-tone. Her honey colored hair with caramel-blonde highlights proved that there is perfect hair-shade for just about any skin-tone. She is one of the most stylish models ever. Ofcourse, her voice and various world-wide hits are just few of the things she is famous for.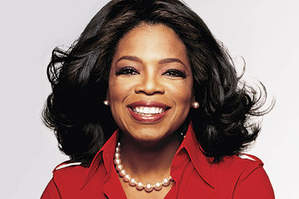 16. Oprah Winfrey
The list would be incomplete without mentioning the 'Television Queen' herself. Oprah Winfrey is not just a very attractive black woman; she is a revolution in herself. Emerging to the popularity that she rules today, Winfrey had modest origins. Oprah Winfrey broke all rules. She is black and successful. She is a woman and the boss. She is a victim of child-molestation and yet she provides a voice to all those stories waiting to be heard. Who told you that you had to be of a specific 'type' in order to be attractive?
17. Diana Ross
Who can forget Diana Ross and her superb mane of luscious-curly locks that the women of color are blessed with. The supermodel is one of the first few black women to make it to the main-stream. Ross is a definition of 'simply beautiful'. A woman loaded with talent and the easy-kind-of-beauty which is rare, Diana Ross's stardom is subtle yet strong.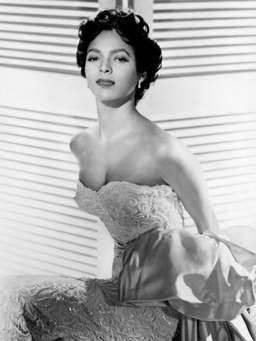 18. Dorothy Dandridge
Who can forget the charm and beauty of Dorothy Dandridge, being the first non-white actress to ever be nominated for the Oscars. Her exotic appeal and flirtatious style along with oodles of talent bought the gorgeous model the kind of stardom otherwise only enjoyed by the Whites at the time. Today, the American film fraternity has finally come to terms with Dorothy's talent and stunning beauty, with Helle Berry playing Dorothy in the movie 'Introducing Dorothy Dandridge'.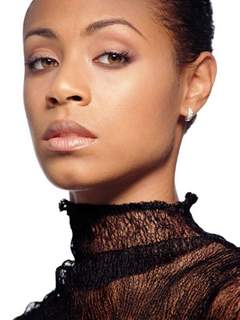 19. Jada Pinkett Smith
Other than being Will Smith's wife, Jada Pinkett Smith is a beauty icon in her own right. Her most beautiful feature is perhaps her gorgeous body with curves tucked at the perfect places. Jada Pinkette Smith manages to carry just about any color and shade of designer wear, thanks to her brown honey skin tone.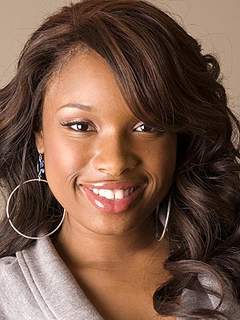 20. Jennifer Hudson
Think flawless and you have the very beautiful Jennifer Hudson on your mind. With her milk-chocolate black complexion and blemish-free skin, Hudson has her African American heritage to thank. Not just that, the top model also has the Academy Award, the BAFTA, the Golden Globe and the Screenwriters Guild Award to her credit. Phew! That is achievement or what?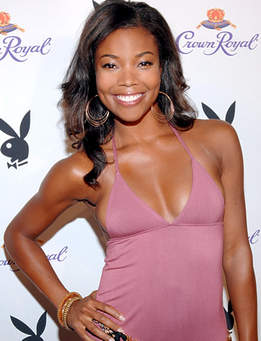 21. Gabrielle Union
Don't we just love a million-watt smile that manages to perk-up the gloomiest of the days? Well, that's Gabrielle Union for you. Best known for her role in 'Being Mary Jane' the successful black model is a face you cannot forget. Without any apologies, her 'rear' is one of the best in town. What say?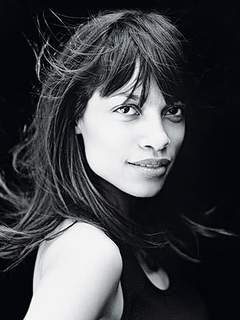 22. Rosario Dawson
Those soulful eyes seem to look right through you, don't they? Well, Rosario Dawson's smooth complexion, pretty features and luscious black locks had the audience smitten with her appearances in some of the all-time blockbuster hits. Not just that, the succesful black actress also has a wonderful voice to go with all that beauty making her a successful black singer as well.
23. Ashanti
With a successful career as an R&B singer and songwriter, Ashanti is a complete package of sorts. Apart from being a popular hollywood actress, this Afro-American has a Diva attitude that just adds to her appeal. Her lyrics are just as catchy as her style sense and her beauty, making her one of the most influential people around.
24. Kerry Washington
She is the kind of beauty I would describe as 'ageless'. Her ever-eager gaze has a child-like quality, giving her a youthful appeal. Holding her position at number two in the People's list of 'Most beautiful people in the world (2013), Kerry Washington is your 'beauty perfect ten' when it comes to the list of hottest black celebrities ever.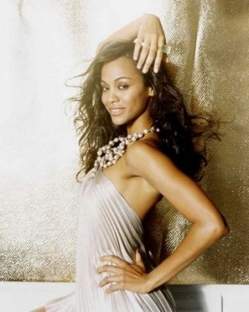 25. Zoe Saldana
Zoe Saldana proved it all with her 'feline-appeal' in the movie 'Columbiana', owing to her super-sexy panthress-like crawl in the jail sequence in the movie. The black beauty has a powerful quality about it, making it instantly noticeable in a crowd. With her stunning-smile and a sensuous figure, the top model is what you call the 'killer-beauty'.
Well, that is not all. I would like to add that Cleopatra who is still known as the ultimate epitome of beauty and seduction was a black and stands at the top of every beautiful black women list because she wan't just attractive but powerful too. Our bonded-idea of beauty is the extension of prejudice that we all suffer from. Beauty is freedom. It knows no law, no boundaries, no language and no color. Be beautiful. Be free.
Image Source: Pinterest and tumblr
Read More:
Who is your favourite black celebrity? Share your reviews with us.