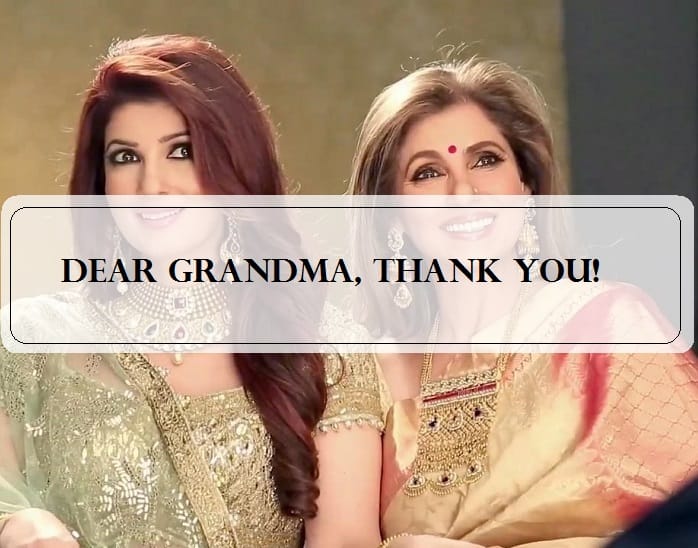 Top 22: Best Timeless Grandma Beauty Secrets, Tips and Tricks for Beautiful Glowing Skin and Hair
While flipping through my Family pictures, I always wonder how will I look with my grand babies. My Grand ma and Grand pa looked superb, were tall and beautiful, and had European bodies with Oriental looks. Perfect, isn't it? My Grandmother never looked old enough to be my Grandmother and my Grandfather never depended on tablets. Both lived a healthy life, looked great and were zero on maintenance. Grandmas knows best with her age and experience and the fact that they didn't have access to all the beauty products and facilities we now do. So today I will share 22 of the best kept grandma beauty secrets and share her pearls of wisdom on how to get naturally beautiful glowing skin and long, healthy hair at home.
It sounds surre al however a lot of us have witnessed this generation. Though I might not be the sole inheritor of my grandma's wealth, I did list down some beauty hacks and will share
few of them today. These beauty tips are timeless and old fashioned but work like charm everytime..afterall Indian grandma' secrets book is a wealth of knowledge for healthy skin, hair, lips, eyes, body, etc :
List of Best Kept Beauty Secrets and Tips from Grandma's Closet:
1. The more you care, the more you pay:
Yes, that is true. So the more you irritate those pimples, the more you try to get even with your hair, the more you try to tweak those blackheads, the more they will bother you. Don't completely ignore these problems, but do not be hellish bent upon ruining your schedule and existence for that one thing. It will not only make you cynical, but also keep you bothered which will hasten your overall aging process.
2. Use your spit as a natural toner:
My Grandmother used to wake me up at 530 am and ask me to rub my spit on my face and go back to sleep. I found this beauty tip a little weird, and probably was another way of warding off evil spirits. Later I read and realized that fresh spit has many core minerals, and it is the cleanser I really needed. This spit not only cleans the skin, but also kills germs and pigmentation causing bacteria. A very good cure for dark circles as well. A very old fashioned beauty trick but works!
3. Detoxify your system, detoxify your looks:
According to my grandma, you become what you eat. Instead of gulping down that early morning Tea or Coffee, try warm water with lemon juice. Nature's facial, keeps your digestive tract clean and cuts the fat. She definitely knows best.
4. Indulge in one household chore religiously for a glowing face:
Yes, that is what my grandmother used to tell. Flush out all the negativity on one activity which is time consuming and needs a lot of physical involvement. Be it cleaning the bathroom, washing utensils, washing clothes etc. These activities eventually leave no time, room and energy for frustration and keeps you face free of wrinkles.
5. Use Ghee on your Lips:
Ghee is loaded with a lot of fat! Avoid cracked lips. Rub something like ghee, butter or even scum of boiled milk to prevent damage. This acts as a natural moisturizer and will prohibit the dryness of lips. Even during winters, there will be no need to moisturize them with anything else. A very simple grandmother beauty secret.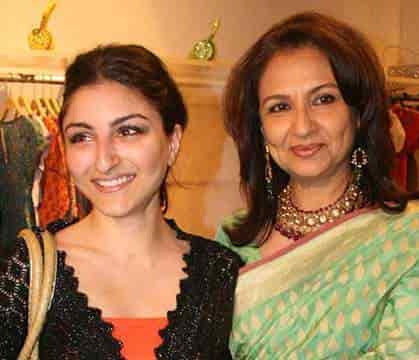 6. Keep your head covered while stepping out:
I am not patriarchal in my approach and attitude and not a staunch feminist either. Whenever I step out during the torture period i.e. April to October, I cover my head for sure. Not out of my respect for traditions, but to protect my face from harsh rays of the sun. This keeps a lot of oldies at home happy. The rule is, instead of curing a tanned skin, why not protect it instead? This also helps me in keeping my hair safe.
7. Use milk and curd while bathing:
For dry skin, nothing works better than curd. Thats what my grandma and mother say. Ditch those soaps, use stale curd to clean and nourish your skin. This can be applied on your face as well. For oily skin, count on raw milk as your best friend. You can use it while bathing once a week. Do not apply any moisturizer after that.
8. Fuller's Earth for Long Black Hair:
My Grandmother had black tresses and never dyed her hair. She used Fuller's Earth or Multani Mitti once every fortnight to clean her scalp and hair. She sure knew how to keep her hair healthy and long.
9. Oil your hair Before Shampoo:
Try to oil your hair before a head bath. I apply oil a day in advance. This oil is going to absorb dirt really well. I'm sure everybody's grandmother or mother say this every once in a while.
10. Fresh Juices can be applied on face:
What is the best form of fruit juice? According to my grandma, Unstrained and without salt and sugar.
11. Eat loads of ghee:
It is necessary to include ghee or butter in one meal. According to my grandmother's secret book, this keeps the skin lubricated. Do not undermine the importance of ghee. It strains and kills most of the bad germs, forms a protective layer around healing cells and help in speedy recovery.
12. Flour to remove facial hair:
Fed up of facial hair? Rub atta or flour on your face every day. This will pull out unnecessary hair gradually and retard the growth of hair on hands and face.
13. Tomatoes for Fairness:
Grandmothers sure know how to keep skin beautiful and glowing. Rub Orange peel or Tomato peel on your face to get rid of tanning instantaneously.
14. Drink loads of water:
Drink Water for sure! If you are dehydrated, drink ample water. Do not jump on to aerated drinks quickly.
15. Avoid chemical shampoos:
A weird trick which was passed on to me by my grandmother was to avoid shampoos. My grandmother always dissuaded shampoo usage. Worst was that she always used a soap, if required. She did have to long black tresses. She did not dye her hair, ever. I know nobody is going to do it, but it is not that bad an idea. What say?
16. Use buttermilk to wash your face:
Running out of face wash? No worries. Buttermilk is here. Lassi will clean your face. Avoid a trip to the parlor, rub lassi on your face for spell bound results. I am pretty serious about this one as it really works for me.
17. Sleep a lot:
Sleep for sure! At least an eight to nine hour sleep is mandatory for great looks. Sleep well, sleep on time and sleep tight.
18: Laugh out loudly a lot:
Laugh, share jokes and stay cheerful. This might sound utopian however, it does work wonders for the face and skin. If there is no one around you, pick up your smart phone and look for some websites which publish jokes. The key here is, keep your mind free of and negative baggage.
19. Walk barefoot:
Try to walk around in the house without any slippers or shoes. Naked soles push the flow of blood and face remains bright.
20. Take walks in the park:
My grandparents always told me to try to wake up with nature, breathe some fresh air and try to walk without shoes on green grass. This not only improves your eyesight, but also gives you enough Oxygen for a fresh and enchanting look. It is said that just by looking at green grass, you can kill almost twenty potential diseases like Diabetes and Cataract.
21. Raw vegetables and salad:
Eat raw Carrots, Radish, Cucumber, Tomatoes, and Onions etc. in raw form as much as possible for elastic and blemish free skin. Another pearl of wisdom from grandma's closet.
22. Use Flour to Bleach your face:
For dry skin, use gram flour (besan atta) with curd. This will bleach and clean your skin. For oily skin, use wheat flour (normal atta) with milk. This will take care of all your beauty related ailments, on the face. Now this is a grandma secret tip everyone needs to try because who likes facial hair.
Ancient wisdom said that every problem has a solution, and nature has all the answers. We just need to be little patient and thoughtful. I have been using my grandma's beauty hacks for long now. Most of them work really well and do not cause any side effects. Eating right might not be possible all the time because of the crazy schedules, however treating right is something I can choose. Instead of attacking my skin with chemicals, I always choose to opt for something natural and home made like my grandmother and mother..you do too.
Read More:
Which is your favourite grandmother beauty secret? Share your reviews with us.