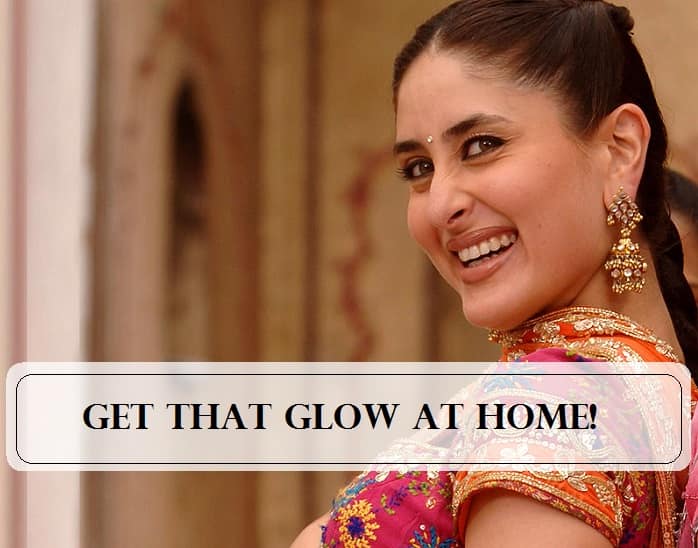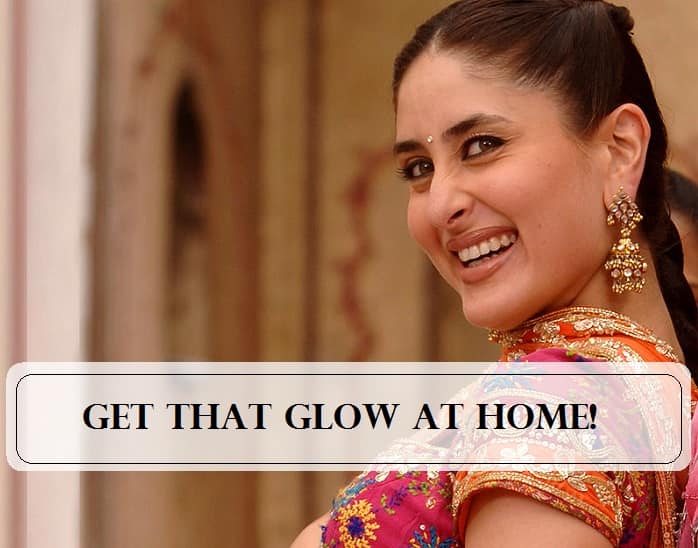 Top 15: Essential Homemade Beauty Tips for Fair Skin at Home
Fairness is an obsession. An imbecile one at that. Melanin is a pigment produced by melanocytes that is responsible for imparting our skin its complexion. The more the melanin, the darker our skin tone and the better it is for a person. Why? Because melanin is an excellent absorber of light. It is able to dissipate over 99.9% of absorbed UV radiation and that is how, it protects skin cells from from UVB radiation damage, thereby reducing the risk of skin cancer. Do you still feel abashed of your dark skin tone that Deepika or Beyonce carry with elan? I will enlist top 15 homemade beauty tips to get fair skin and these can be whipped from the comfort of your kitchen.
Remember the famed cartoon series by the name of 'Dexter's Laboratory' that had the brawny, no nonsense and brainy little munchkin Dexter devise cool gizmos in the confines (and comfort for him) of his futuristic laboratory built in his home? Well, you sure do. Didn't we all just sit with rapt attention to watch cartoon series of the 90s and 2003-04 period? And didn't we wish for a secret laboratory that Dexter's where we could churn gizmos?
While years have elapsed but my secret (and now, not-so-secret for I have revealed it in the blogosphere) wish to churn things within my home hasn't changed. Even one per cent. Today, my kitchen has become my laboratory. Why? I get to donne the hat of a DIY expert (how modest of me!) in my kitchen to treat my skin to the bounties of natural ingredients. As I whip some great home made face packs to get rid of tan and lighten your skin tone, you head straight to the pantry now. These face masks and beauty tips will work whether you want to brighten, lighten, whiten your skin or just need a healthy glow.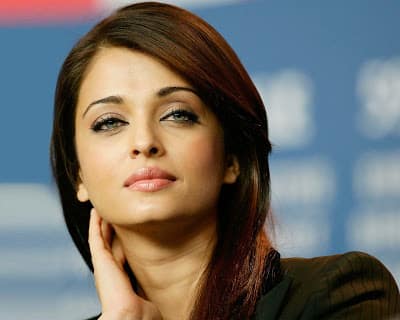 List of Home Made Beauty Tips to get Fair Skin
1. CURD+ HONEY+ LEMON JUICE FACE MASK
Curd is enriched with lactic acid which helps to lighten blemishes (and not skin tone). Lemon juice is a potent storehouse of citric acid which aids the same process in addition to ridding one's skin off excess oil. If you have oily/extremely oily skin, I am ready with my acceptance speech (Why? You will be thanking me after using it. How vain of me!)
Honey is a humectant which binds in moisture to your skin. Raw honey is what I recommend because commercial honey is laced with a number of preservatives which won't do much good to your skin. If you get Manuka honey (yes, it's exorbitant but hey, it's your skin not that of your sworn enemy. Invest a little please), add it with abandon.
PROCEDURE: Add 1 tbsp of fresh lemon juice and raw honey to a heaped tbsp. of curd (unflavoured). Whip it well. Apply on you r skin and wash off once dry.
2. CURD+ GLYCERIN+ ROSE WATER FACE PACK
Curd comes with lactic acid. Rose water is a peerless skin toner and glycerine moisturises skin well. This mask is particularly recommended for dry/excessively dry skin.
PROCEDURE: In a heaped tbsp. of curd, add a tbsp. of glycerine and rose water. Please use either homemade rose water or one made up of the Panineer variety of roses. They are pristine J Whip them. Apply on your face and neck. Wash off once dry.
3. CURD+ BESAN+ HALDI BEAUTY TIP
Now, this one's a staple in Indian weddings. Fondly called "ubtan", this curd+ besan+ haldi mix has all the powerful ingredients to give your skin that much needed bridal glow. Besansorts sallow complexion, curd lightens blemishes and haldi (prefer Amba Haldi) gives a prepossessing glow.
PROCEDURE: In a heaped tbsp. of curd, add a tbsp. of besan and a pinch of haldi. Mix well and apply to your skin. Wash off once dry.
4. CURD + SANDALWOOD POWDER+ BESAN FAIRNESS MASK
This mask caters to oily and acne-prone skin. Sandalwood powder does away with excess oil thereby leaving you with clear and oil-free skin. Curd and besan lighten spots and sort complexion respectively,
PROCEDURE: In a heaped tbsp. of  curd, add double the quantity (say- 2 tbsp versus a tbsp.) of sandalwood powder than besan. Mix, apply and wash off as usual.
5. CURD+ MULTANI MITTI DETANNING PACK
Again a mask that caters to oily/extremely oily skin. Multan is a place is Pakistan. A look at the Pakistani ladies and we surely are tempted to steal a few tips from their beauty arsenal, aren't we? :P
PROCEDURE: In a heaped tbsp. of curd, add a good quantity of multani mitti (Fullers earth in English). Ensure that the paste is smooth. Apply and wash off once dry. Voila! Your skin is rejuvenated.
6. MALAI+ BESAN+ HALDI FAIRNESS FACE MASK
Now comes a mask that rescues dry and extremely dry-skinned ladies. Malai by the virtue of being extremely rich in fats assists a great deal in replenishing dry skin by hydrating it from within. Besan and haldi team up to brighten complexion.
PROCEDURE: Use fresh milk cream/ malai. In a tbsp. of malai, add half a tbsp. of besna& a pinch of haldi (opt for Ambahaldi). Like always, whip, apply and wash.
7. CURD+ NEEM POWDER BEAUTY TIP
Here comes the knight in shining armour (if for once, we start picturing it as a mask) of acne-prone skin. Neem is packed with antibacterial, anti-fungal, anti-microbial properties. Curd assists in imparting radiance by eliminating those eyesore spots.
PROCEDURE: Mix a tbsp. of neem powder (make sure, it is either homemade or organic) and curd. Whip, apply and wash off once it's dry.
8. CURD+ ORANGE PEEL POWDER FACE PACK
Now comes the powder of the juicy, succulent and mouth-watering fruit that is a treat for one's taste buds- Oranges. By the virtue of being packed with Vitamin C, oranges add a prepossessing glow to one's skin when applied topically.
PROCEDURE: In a heaped tbsp. of curd, add adequate orange peel powder (either make it at home or buy an organic variety online). Whip, apply and wash off. Easy, right?
9. CURD+ LEMON RINDS' POWDER HOMEMADE PACK
Lemons are another storehouse of citric acid. Lemon juice many cause a tingling sensation if applied on skin but that doesn't stop us from drawing advantage of this humble beauty ingredient, does it? Lemon rind powder is an equally potent source of the nutrients it comes packed with. When teamed with curd, it leaves a prepossessing glow that will leave you cursing yourself for discarding all those lemon peels after squeezing its juice all this time :P
PROCEDURE: Add adequate amount of lemon  rind powder to a heaped tbsp. of unflavoured curd. Mix, apply and wash off to reveal radiant skin.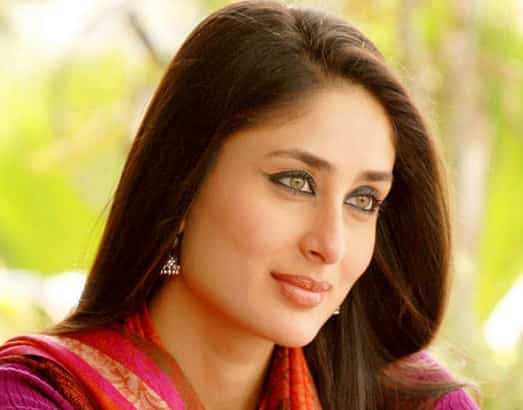 10. BEETROOT JUICE+ RICE FLOUR+ CURD KITCHEN MASK
Beetroots or beets for short, are packed with antioxidants which is why, using them externally would slow down the ageing process of your skin. It also helps to prevent wrinkles and fine lines. Rice flour makes for an excellent exfoliator. It assists in sloughing off dead skin cells off one's skin thereby, leaving one with smooth skin. Curd works wonders in brightening  skin tone, removing tan, fighting pimple causing bacteria and also moisturizing the skin.
PROCEDURE: Remove the skin of a beetroot and chop it into fine pieces. Using either a pestle & mortar or a blender, extract a tbsp. of its juice. Add sufficient curd and a tbsp. of rice flour. Whip, apply and wash. You will see a lovely shade of pink mark your face.
11. BEETROOT+ COCONUT MILK FOR GLOWING FAIR SKIN
Coconut milk is highly effective in case of sun damage. It also improves skin elasticity due to its copper and vitamin C content. Beetroot on the other hand, owing to its rich antioxidant content helps in reversing the signs of ageing.
PROCEDURE: Extract fresh coconut milk and beetroot juice. 2 tbsp of coconut milk and a tbsp. of beetroot juice is required. Mix well, apply and wash off. Not only will your skin be hydrated but also glow in a way that all those high-end blush powders of yours would be put to shame
12. MILK POWDER+ OATMEAL+ HALDI FAIRNESS MASK
Milk powder helps a great deal in getting rid of excessive skin pigmentation, acne, sun tan and skin dryness.  Oatmeal proves to be highly advantageous for skin as it tends to form a fine protective film when applied on skin.Moreover, it smoothes out blotchy area on our skin too.Could we ask for anything more? And haldi (I mean amba haldi which is especially meant for skin care) has anti-bacterial properties.
PROCEDURE: Pound oatmeal in a blender/pestle and mortar, add a tbsp. of milk powder and haldi with a little water to form a smooth paste. Apply on your skin and wash off once it is dry.
13. TOMATO+ GREEN GRAM POWDER FOR FAIR SKIN AT HOME
Tomatoes contain lycopene which rejuvenates skin whereas green gram flour/powder helps to exfoliate skin.
PROCEDURE: Add the puree of a tomato to a tbsp. of green gram powder. Stir, apply and wash off within 15 minutes.
14. TOMATO+ MASOOR DAL POWDER NATURAL TIP
Masoor dal powder leaves behind a delectable pink shade to one's skin as one's blushing :P Its particles assist a great deal in exfoliation. Tomatoes, by the virtue of having lycopene replenish skin.
PROCEDURE: Mash a tomato and add adequate amount of masoor dal powder. The resulting mixture would be a pink paste. Smear it on your skin, let it dry and then wash off with cold water to get that gorgeous pink tinge
15. POTATO+ LEMON JUICE+ BESAN INDIAN BEAUTY TIP
Potatoes have absolutely wonderful skin brightening properties. Lemon juice even though slightly tingling thanks to its citric acid content, is a potent beauty ingredient as if lightens spots/freckles. Besan in this case would be the binding agent. It will work to even out the complexion while the other two would work to impart radiance.
PROCEDURE: Extract around a tbsp. each of lemon juice as well as potato juice. Add a tbsp. of besan. Stir them well. Apply on your skin and wash it off with cold water and see your skin bask in the glory of its newfound glow
By Contributor: Nidhal
Read More:
Beauty Secrets of Bollywood Actresses
Benefits of Amla Juice for Skin
Beauty Secrets of Hollywood Actresses
Beautiful South Indian Actresses
Which is your favourite beauty tip for fair skin? Share your reviews with us.