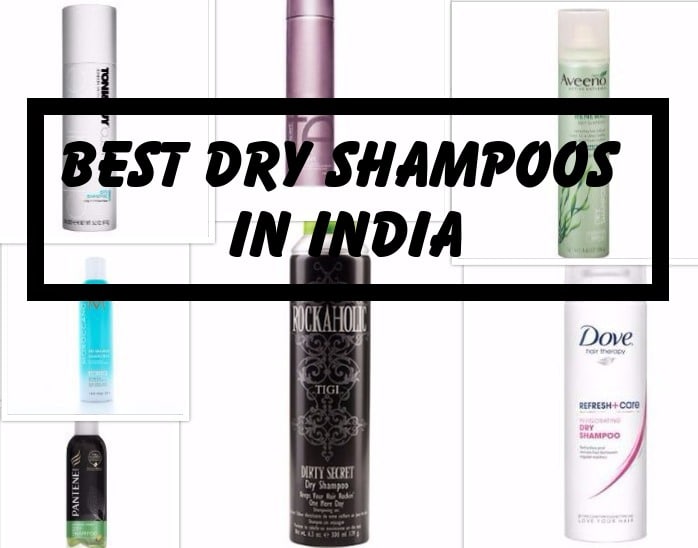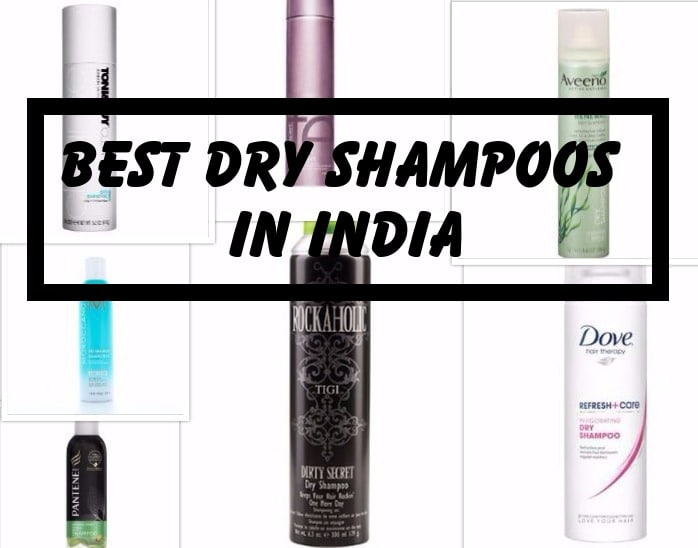 Top 14 Dry Shampoos In India with Reviews and Prices
Dry shampoos have taken a big loving place in our hearts. And why not? No water, no time needed, and no suds going into the eye. How convenient and exciting! Shampooing every other day is not really possible, and if you have an oily scalp, you could be damaging your hair more by ripping the natural oils from your scalp, and if you have long, thick hair, shampooing could be time consuming and a tiring job. Let's face it- a million brands of dry shampoos are available in the world, but in India, there are not many brands available. In this list, I am going to tell you about the best dry shampoos you can buy in the Indian market both online and in stores. So read on to find out more about each one of them.
When you are out in the scorching heat, and your hair is sweaty, dry shampoo comes to your rescue. It helps to keep the hair sweat free, gives a beautiful fragrance to your tresses and yes, most importantly, keeps your hair clean and free of dust. Although they maybe a little pricey, but the benefits they provide are worth it.
How to use a dry shampoo? Just spray on the scalp from a distance and then massage your hair and comb normally. Don't forget to wash your hair with an actual shampoo later on because too much build up isnt good for hair.
List of Must Have Dry Shampoos For Dry and Oily Hair:
1. Batiste dry shampoo : Cherry
Batiste have so many variants of dry shampoos like Batiste original clean and classic, Batiste Dry shampoo for medium brown hair, Batiste shampoo for dark hair, but the Cherry dry shampoo is my favourite. I love, love and love it's heavenly fruity smell. The formula claims to instantly refresh the hair, and it totally does what it claims. It's lightweight, and the smell is fresh, not overpowering. It takes care of the grease, and provides a shine to your tresses. A very popular dry shampoo in the market.
Price in India: Rs.399/- for 50 ml, Rs.629/- for 200 ml
2. Bed Head TIGI: Oh Bee Hive Dry Shampoo
This dry shampoo is perfect for those who want to add volume to their hair. It smells good, and does not leave any residue. Perfect for those bad hair days. Spray this shampoo on hair before styling your hair and you'll be rocking any updo perfectly. Again a very popular option.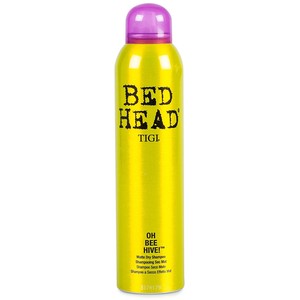 Price in India: Rs.1380/- for 148 ml
3. Bed Head TIGI Rockaholic Dirty Secret Dry Shampoo
Another amazing dry shampoo from bed head. I love this brand for hair care products! I have been using their hair spray for a while now, and I love it. This one from bed head TIGI works and smells great. Like the Oh bee hive dry shampoo, this one does leave any residue, and takes the dull, greasy look away. Works best for oily hair.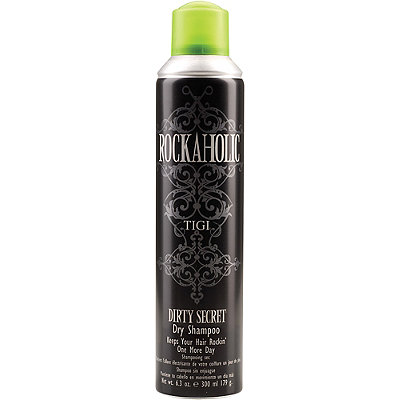 Price in India: Rs.1200/- for 90 ml
4. Garnier Fructis: Volume Extend Instant Bodifier Dry Shampoo
This dry shampoo by garnier does justice to its name. It contains a blend of orange citrus and grape extract, and refreshes the hair instantly. Provides volume to the fine hair, and smells good.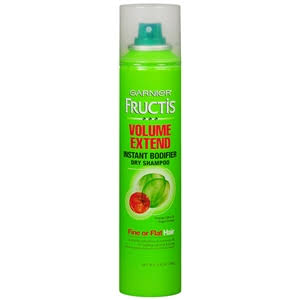 Price in India: Rs.790/- for 100 ml
5. TRESemme Dry Shampoo: Refresh and Revive
TRESemme knows the best when it comes to hair products. TRESemme Smooth and Shine Shampoo, hair spa rejuvenation shampoo is among the best TRESemme products. This adds volume to the hair, cleans it properly, although the smell is a bit strong, but it's not unpleasant. Great for touch-ups or for all over use. Works best on normal to oily hair.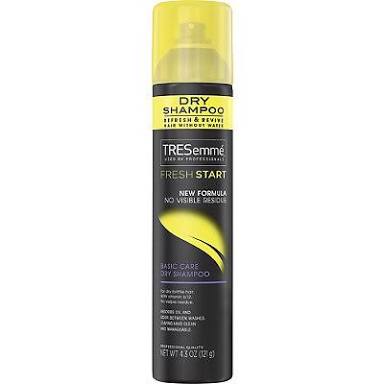 Price in India: Rs.740/- for 127 ml
6. BBlunt Back to Life Dry Shampoo
This dry shampoo by BBlunt is reasonably priced and perfect for those days when you are in a hurry. It instantly adds fluffiness to the hair, and has a wonderful smell. It absorbs all the excess oil, and the hair feels soft after using this. Highly recommended for those with oily hair. One of the best affordable dry shampoos available in India undoubtedly.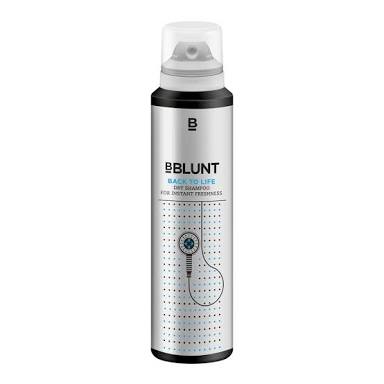 Price in India: Rs.250/- for 30ml and Rs.550/- for 125 ml.
7. Dove Invigorating Dry Shampoo
This stuff works well when you learn how to use this the right way. If you massage this product after spraying it, it definitely won't work. Instead, gently separate the strands a bit after spraying it, sort of like using your fingers to style your hair. It works as a wonder on those bad hair days. No blow dry is needed after you spray it; this dry shampoo itself is great for styling your hair.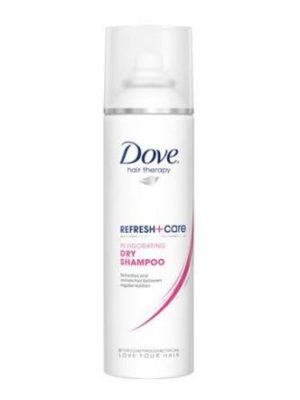 Price in India: Rs.780/- for 148 ml
8. Suave Professionals Keratin Infusion Dry Shampoo
For those who have not heard about this brand, Suave Professionals are based in the United States, and they have a wide range of hair care products, body products for men, women as well as the kids. This dry shampoo claims to absorb oil to help clean your hair so that it's refreshed, smooth and manageable between regular washes. It lives up to its claim, provides some volume to the hair, and it's super light. It works well for long and thick hair as well, and does not leave any residue.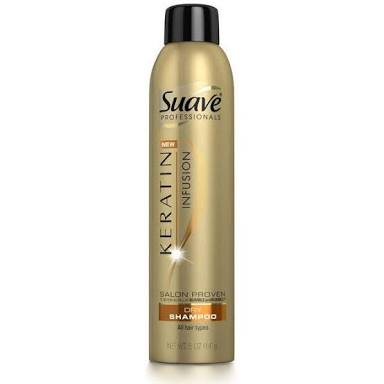 Price in India: Rs.1360/- for 148 ml
9. Pantene Original Fresh Dry Shampoo
This dry shampoo by Pantene has an absolutely lovely fresh scent. Hair does not feel tangled or dry after using. It's easy to use, adds texture to the hair, can be used for hairstyling.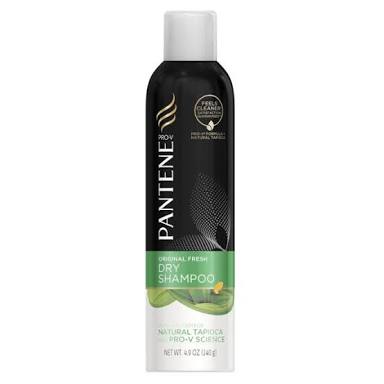 Price in India: Rs.1370/- for 145 ml
L'Oreal never fails to impress. This dry shampoo for Indian hair by L'Oreal Paris does not only clean the hair, it adds the volume like freshly washed hair as well.  Its effect lasts all day and it does not leave the scalp itchy or over greasy the next day. Can be used by those who have got their hair coloured or dyed. The only drawback is the price. It is expensive but the results are great! Another top selling dry shampoo in India for dry hair.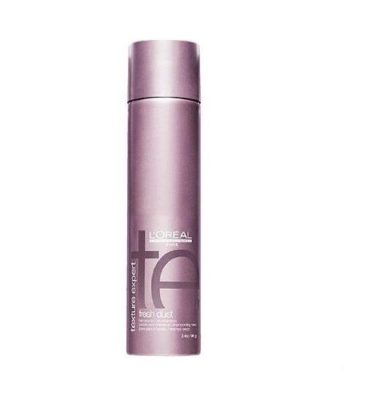 Price in India: Rs.2025/- for 100 ml
11. Morocan oil Dry Shampoo
Moroccan oil was started by Carmen Tal. Her inspiration comes from the powerful Moroccan Oil treatment she experienced while travelling. This one works best for dry, rough hair, and there are other variants of this shampoo which is for those who have got their hair coloured. Perfect for all hair shades, and it does not leave any residue even on extremely light shades.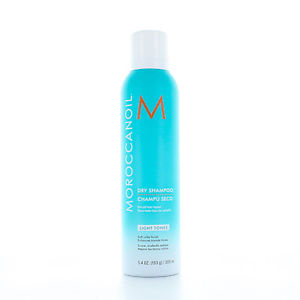 Price in India: Rs.2620/- for 50 ml
12. Toni & Guy Dry Shampoo
Toni & Guy is known for its product quality. This dry shampoo from Toni & Guy does not disappoint. It does a good job freshening the hair, and smells great. Keeps the hair clean for several days after use.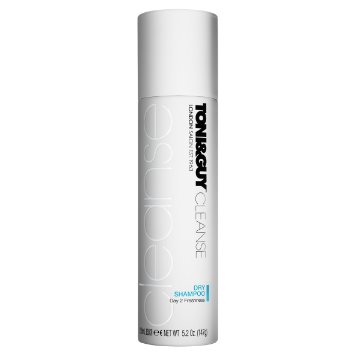 Price in India: Rs.2290/- for 154 ml
13. Sexy Hair Big Hair Dry Volumizing Shampoo
Sexy hair big hair dry voluminous shampoo is a talc-free, mineral and clay based dry shampoo that not only absorbs impurities, excess oil and product build up, but provides volume and texture to thin and fine hair. The best thing about this dry shampoo is that it contains UV filters to protect the hair against sun damage. Works well for colour-treated hair as well. Its cost efficient as only a little goes a long way.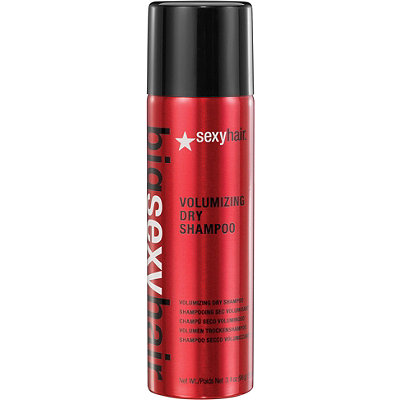 Price in India: Rs.1580/- for 100 ml
14. Aveeno Active Naturals Pure Renewal Dry Shampoo
This sulphate free formula from Aveeno is quite impressive. This dry shampoo brand, if used regularly, will not disappoint. For those with an oily sensitive scalp, you will love this. It leaves a beautiful scent on the hair.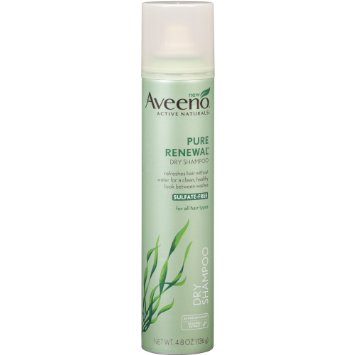 Price in India: Rs.2430/- for 142 ml
Before you invest in a dry shampoo, do a little research and find out what works best for your hair. If you have got your hair coloured, go for sulphate free shampoo that doesn't fade the colour. Similarly, if you have dry hair, opt for a dry shampoo that does not make the hair drier. Also, you need to use them the right way to see results, and yes, not all dry shampoos are sprayed near to the scalp. Read the instructions carefully before using one. The prices mentioned are online price but they may be available at different rates in the stores.
Dry shampoos are nothing but a miracle, and most of you will agree with me. But if you are someone who is new to the world of dry shampoos, don't hesitate to purchase one and see for yourself how it works. You'll be amazed by what a good dry shampoo can do to your hair.
Read More:
Which is your favourite dry shampoo in India? Share your reviews with us.