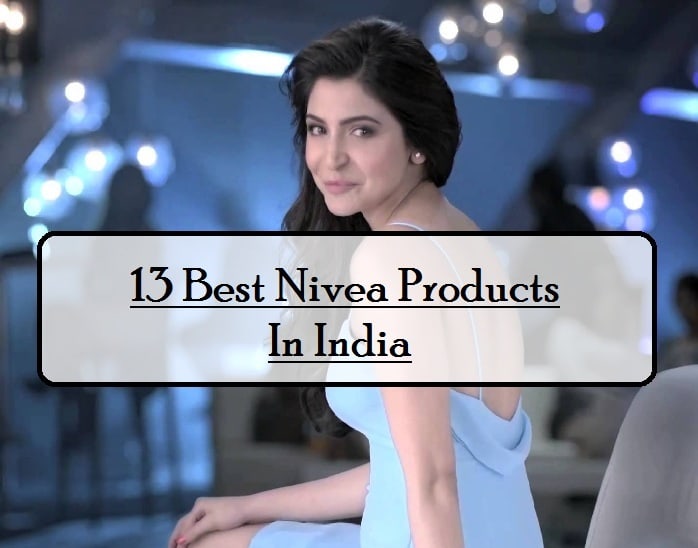 Top 13 Nivea Skin Care Products In India with Reviews and Prices
From body lotions to shower gels to lip balms, Nivea offers an extensive range of face and body products in India, most of which are decently priced and fit right in the budget. So you get quality skin care products and that too at an affordable price! What more can we ask for, right? Because I have been using Nivea from a long time, I have made a list of some of the best nivea products available in Indian market. I personally have used almost all of these and they form a part of my daily beauty routine as well. These products have detailed reviews on VNA. So, without further ado, let's check these products out.
Must Have Nivea Products In India
First product in the nivea list is none other than our good old Nivea Creme. I am sure most of you must have used it at some point in your life. The cream comes in its signature blue colored tin form & has the typical Nivea fragrance. The consistency is thick & creamy and can be used by all skin types. It moisturizes really well & keeps dryness at bay. However, since it tends to leave a greasy film behind, not everybody would like to use it as face cream.
But it can very well be applied on other dry areas such as heels, knees & elbows. Must have for dry skin. The nivea cream is easily available and affordable too! Price: Rs 200 for 200 ml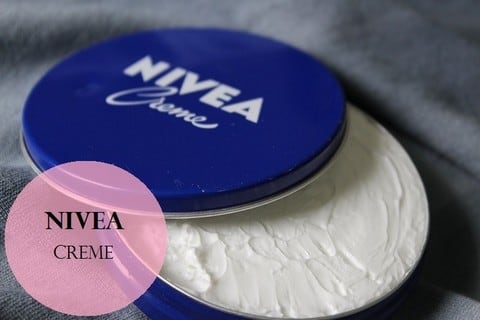 A lip balm is something which you will always find in a girl's bag! These babies are great for those days when all you need is a slight tint of color on the lips without going all out. The Nivea Fruity Shine lip balm comes in a pretty & colorful packaging
with a twist up mechanism. The colored caps depict the shade and there are 6 yummy flavors to choose from.
The nivea lip balms easily glide on the lips & impart a slight glossy sheen. Most of these nivea lip balms are well pigmented and add a healthy flush of color to the lips. They keep the lips hydrated for 3-4 hours, after which they need to be reapplied. As the name suggests, these have a fruity fragrance and are easy on the pocket as well. Almost all the lip balm shades have their detailed reviews and swatches on VNA which you can check via search bar. Price: Rs 175 for 4.8 gm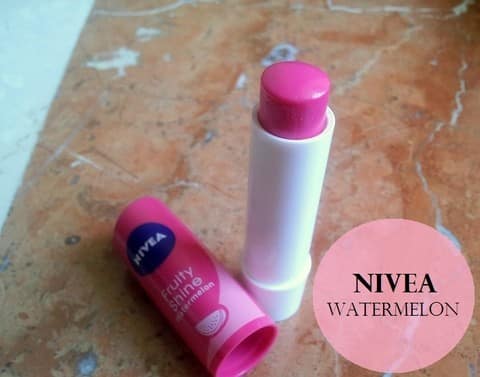 This is one of my personal favorites & is ideal for hot summer months. The formula is enriched with Sea Minerals & Hydra IQ and is best suited for normal skin. Consistency of the body lotion is smooth & slightly on the runny side and spreads on the skin with ease. Being lightweight, it vanishes into the skin beautifully without being greasy at all. Nivea lotion makes the skin silky smooth and keeps it hydrated for a good 6 plus hours. The fragrance is also mild and would not bother sensitive noses. One of the best nivea products in Indian market. A must try! Price : Rs 180 for 200 ml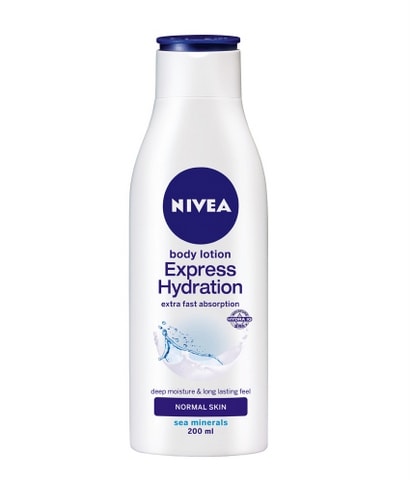 4. Nivea Water Lily And Oil Shower Gel:
Firstly, what attracted me to this nivea shower gel was the pretty pink packaging! The shower gel comes in a see-through plastic bottle with a flip top cap. Packaging is quite sturdy and easy to carry around. The nivea product has a gel formula that contains tiny beads of oil. Just a small amount produces rich lather and cleanses really well. It makes the skin soft & nourished without causing any dryness.
Along with this, it is easy to rinse off too and does not leave behind any oily film. And, the soothing feminine fragrance is just amazing! Yet another promising product from the brand Nivea! Price: Rs 195 for 250 ml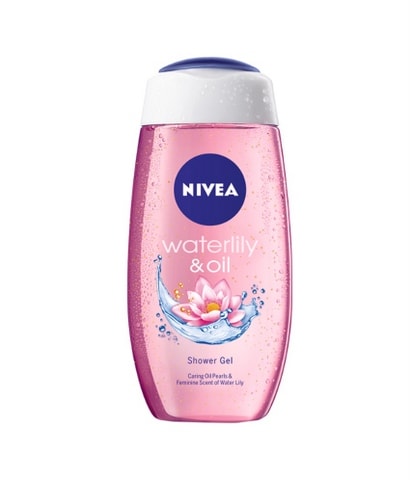 5. Nivea Aqua Effect Refreshing Cleansing Milk:
I started using this nivea cleansing milk last year & it is now a staple in my beauty routine. It comes in a cute little bottle packaging and is best suited for someone with normal skin. The texture is smooth & creamy and the consistency is just right. Its gentle yet effective and cleanses the face wonderfully. The cleansing milk removes all the dirt & impurities and makes the skin smooth & supple. Along with this, the nivea cleanser also removes makeup without causing any stinging to the eyes, which is truly a boon! Price: Rs 159 for 125 ml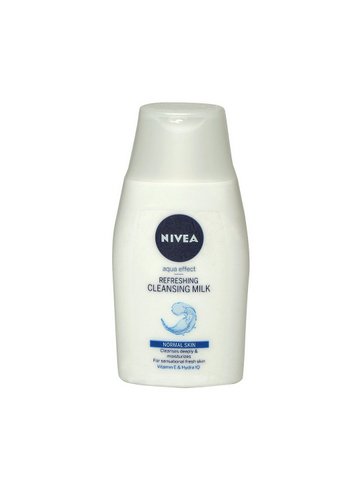 We all know that a good base for makeup makes all the difference! Thanks to Nikkie Tutorials from youtube, this After Shave Balm from Nivea is being widely used as a makeup primer nowadays. This is due to the presence of glycerin that helps keep the makeup intact. Needless to say, this nivea after shave balm has to be the most affordable primer available. The texture is runny and gel-like and easily sinks into the skin.
It ensures smooth application of makeup and keeps it in place all day long. It also minimizes the appearance of pores and does not accentuate dry patches. Moreover, the nivea primer is free from alcohol as well, which is another plus! Again a best selling nivea product wordwide. Price: Rs 245 for 100 ml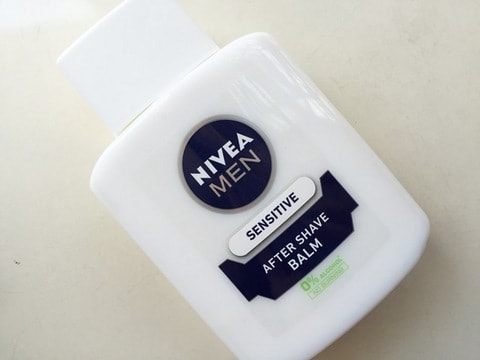 True to its name, this is a 5-in-1 face wash to pamper yourself with a quick mini cleanup at home! It works as a wash, scrub, pack, oil remover and spot reducer and makes way for a clear & healthy complexion. Its enriched with active Magnolia extracts along with Kaolin and Glycerin and is ideal for normal to oily skin. The formula is creamy and contains tiny blue colored granules that gently exfoliate the skin. Nivea total clean up brightens up the face and makes it oil-free & refreshed. Totally worth it! Price: Rs 210 for 100 ml
8. Nivea Visage Refreshing Toner:
It is well known that Toning is an essential part of the CTM routine and it becomes even more important during the hot sweaty summer months. This nivea toner comes in a see-through plastic bottle that is travel friendly. It contains Vitamins & natural Lotus extracts and is ideally meant for those with normal to combination skin. It effectively removes all the dirt, dust & impurities from the face and leaves a refreshing feel behind. It also reduces pores to some extent and does not strip away any moisture. Along with this, it is super affordable too! Price : Rs 149 for 125 ml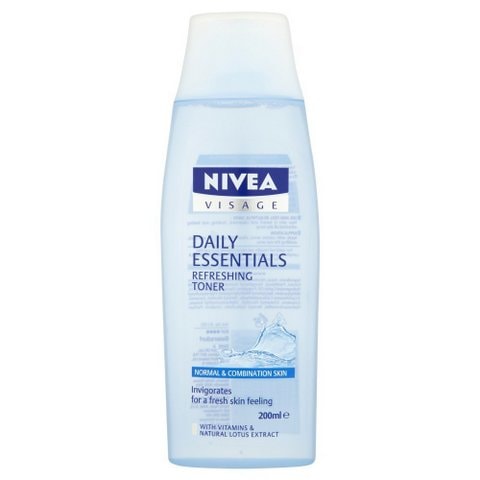 9. Nivea Aqua Effect Refreshing Face Wash:
The nivea face wash comes in a pretty blue colored tube packaging and is best suited for normal skin. The face wash has a gel-like consistency and easily spreads on the face. It cleanses wonderfully & makes the face perfectly clean. It keeps dirt, grime & oil at bay and refreshes the skin. And, the mild pleasant fragrance is just amazing! Price: Rs 165 for 150 ml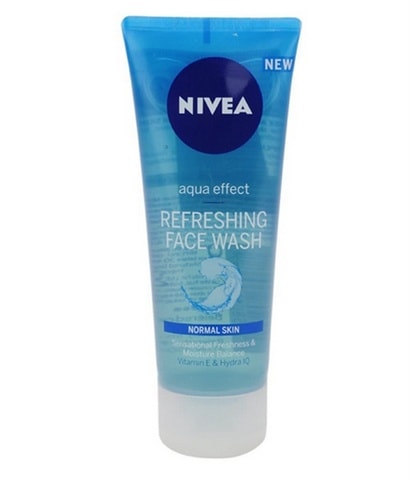 Nivea has an extensive range of lotions, one of them being the Argan Nourish body lotion. This is typically meant for dry to very dry skin and is enriched with Argan oil & Jojoba oil. Along with this, the nivea body lotion is also free from harmful parabens, silicons, colorants as well as mineral oil. The texture is smooth and creamy and easily gets absorbed into the skin.
It provides intense moisturization that lasts all day long and makes the skin soft, supple & nourished. It also adds a natural glow and a pea-sized amount is sufficient for each use. All in all, a must try product from Nivea! Price: Rs 250 for 250 ml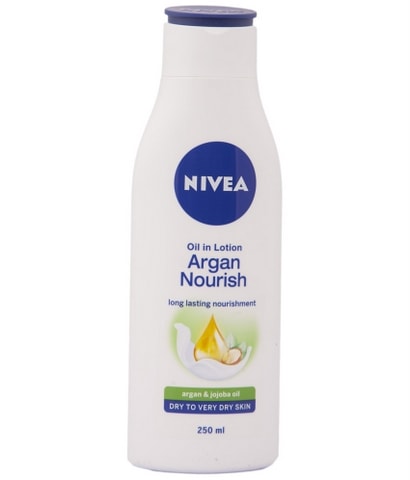 11. Nivea Whitening Smooth Skin Roll On:
This is yet another popular Nivea product! It comes in a chubby glass bottle that contains a plastic roll on which looks really cute. It contains ingredients like Licorice extracts, Witch Hazel and Avocado extracts. The liquid easily applies on the skin & controls sweat. It makes the armpits soft & smooth without causing any irritation. The nivea roll on soothes the skin & has a really feminine and refreshing aroma. In addition, it is easily available and pocket friendly too! Price
: Rs 185 for 50 ml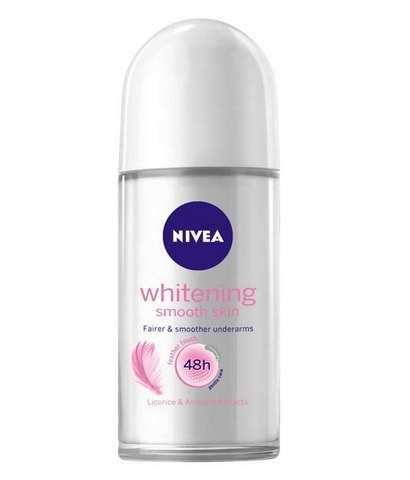 12. Nivea In Shower Body Moisturizer:
Now this is indeed an innovative product! It works as a skin conditioner and needs to be applied after shower and then rinsed off after a couple of minutes. This variant is meant for dry skin and is enriched with Almond Oil. The nivea moisturizer has a thick creamy texture and is sans parabens. It moisturizes the skin really well & adds a boost of nourishment. The skin feels smooth, plump and hydrated and the typical Nivea fragrance is just lovely. Again a top selling nivea product. Price: Rs 250 for 250 ml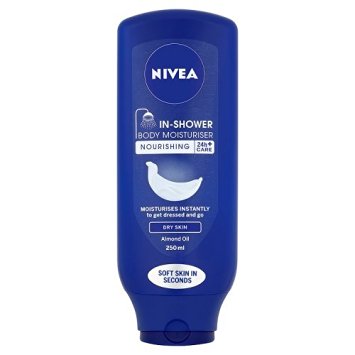 13. Nivea Powerfruit Fresh Shower Gel:
Packed in the purple colored bottle, this nivea product surely catches one's attention! This is a great offering from Nivea and another one of my personal favorites. It contains antioxidants & Blueberry extracts and the revitalizing Acai berry scent is just wow. The nivea shower gel lathers well and effectively cleanses the body. It is gentle on the skin and does not rip off any moisture. In fact, it makes the skin soft, supple & moisturized. Rinsing it off is also easy and it does not leave behind any greasy traces. Price: Rs 195 for 250 ml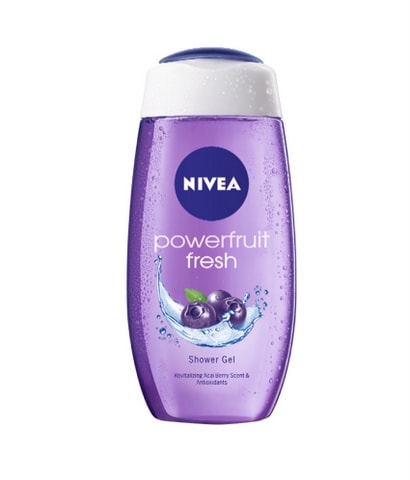 So ladies, this sums up my top picks from the brand Nivea. There are different products catering to different skin types, so you can pick the ones that suit you the best. Also, you might have noticed that these are quite affordable, so it won't cast holes in the pocket either. Do share with us your favorite picks in the comments section below.
Read More:
Which is your favourite nivea product? Share your reviews with us.