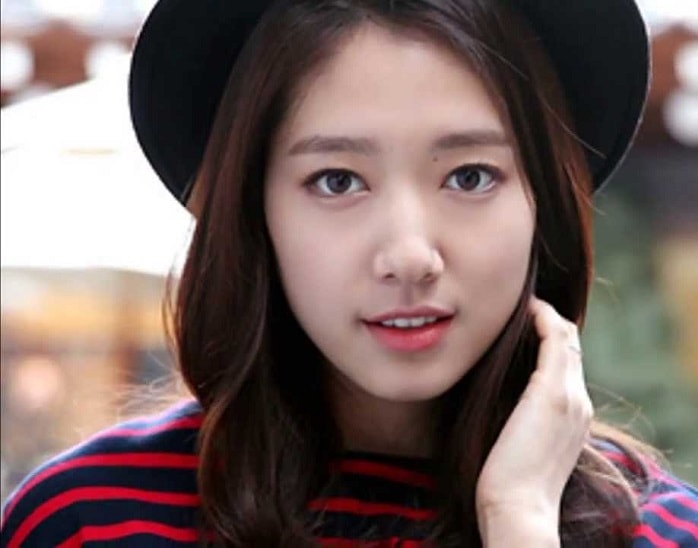 Top 12 Korean Beauty Secrets and Tips for Clear Flawless Skin
Ever since my brother went to Seoul to pursue his Master's in Bakery, I always wanted to travel to this exotic, oriental land of Kimchi. His description of Korean land over Skype conversations made me more curious and spell bound. So one fine day, I decided to pack my bags and sail to Korea. I felt enchanted. Trust me, flawless skinny girls with even complexions, loaded with the best of brands and dressed up in the best of clothes all around! Believe me you, our finest and sophisticated crowd is no match to the upper middle clan of this tiny peninsula. So I decided to delve deep into Korean mindset, figure out what beauty tips and regimen the Korean girls follow for acne free radiant skin to look so beautiful all the time.
Coming to the point, I went to Gimpo mall, the mall which is full of beauty salons and spas. Koreans are very fond of looking great. In fact, their moments are defined by looking great and creating positive perception about oneself in front of others. They can spend a fortune, to look fabulous. They have such beautiful glowing skin all the time. I went for facials twice, and they were effective. Though the latest fad all over the world is to ditch facials and embrace a regime where facials are not required at all. After making a reluctant housewife my good friend, here are some korean beauty secrets that she had to offer:
Top Korean Skin Care Habits and Beauty Tips:
1. They Use Honey for Everything:
Yes, they do.  In medicines, in ceremonies and in skin care treatments. That is not a weird thought though. Honey has cleansing properties. It acts as a perfect cleanser. Hence the fixation. Korean women apply raw honey on their face for exfoliation. It is a part of their beauty routine. The age old warm water with honey every morning
cliché probably originated in Korea. Everyone drinks it every morning to clean their body and boost their immunity. It also gives you a flawless glowing skin free of acne and scars.
2. Use Top Notch Products Only
Or Go for What Your Kitchen Has to Offer. Now one thing I have discovered about Korean way of life is their obsession with perfection. They will not settle for mediocrity at any cost. Hence every brand is almost the best. In India, we have a brand for every class and the quality differs there as well. However, in Korea, only the best beauty brands will survive.  Adding icing on the cake is the fact that even ordinary skin care brands offer the best results.
3. Koreans Use Frozen Milk Cubes
People with oily skin can try it during scorching summers for skin care. Freeze raw milk in ice tray. Apply the cubes on clean skin. You can also use it as a cleanser and apply it on your face. During winters, apply it at room temperature.
4. Three Step Cleaning
Koreans clean, tone and moisturize their skin almost every day. Clean with yoghurt/honey/milk, Tone with honey/rose water and moisturize with a face pack. Now, they have ready made face packs, which look like paper masks. These masks come in many flavors like, green tea, honey, grapes etc. So apply these face mask to retain the moisture content. Make it a part of your skin care regimen.
5. Low on Salt Diet
Koreans believe that salt in excess can kill anybody. This is an exaggeration. However, salt is actually your best friend and worst enemy. It just depends on the quantity of your intake. It is said that if you avoid salt for a year and a mosquito ends up biting you, the mosquito will die immediately. It has to be best korean beauty secret I came across.
6. Korean Beauties Eat fruits
Koreans eat a lot of fruits. Pears and Pineapples are found in abundance. Being a staunch vegetarian, I was skeptical of eating anything after I landed. I bought some Pineapple, ate, and waited for my brother to pick me. The best pineapple of my life was in my stomach. It actually helped me in getting rid of that sick feeling and after applying that juice on my face, I was ready for my Korean sojourn. You can find the best citrus fruits here. In India, always count on Oranges and Papaya for a similar experience.
7. Koreans love to sleep
Korean women love to live a leisurely life. They do not compromise on their sleep for anything. Nine hours of sleep is just fine for their beauty regimen. I completely agree with them because body needs to repair itself on a periodic basis. So do not compromise on your sleep. Neither do I. This is one beauty secret from Korea I totally love.
8. Koreans prefer Less makeup
They apply minimal makeup. Most of the women, in fact, ditch the makeup. They do not want to compromise with their flawless skin.
9. Facial exercises
Okay, pronounce "Ma Me Mi Mo Mu". Do it ten times every day. This will reduce the appearance of wrinkles and fine lines. It is funny, but effective. Thats one korean beauty tip you should start following right now.
10. Using Skin Care Products
Korean beauties use night creams and under eye creams for sure. These creams should be devoid of chemicals. Girls living there apply the sea apply the mud as it is. They use sun screen with a high SPF content.
11. Korean Actresses like The Oil Secret
Korean actresses prefer oil to take off the makeup. You can use Coconut or Almond Oil. It is one of their age old skin care secrets.
12. Warm Cold Tip
Wash your face with lukewarm water, and then wash it again with cold water. Use Rose water soaked cotton balls and pat them on your skin. The outcome: clean, hygienic pores. Again a very interesting beauty secrets of korean girls for healthy and glowing skin.
Apart from these tips, I will also tell you some interesting facts:
Some Korean Facts and Tips:
Fever? Leave a half cut onion around your bed. Fever disappears.
Any mole or wart bothering you? Apply crushed pepper. The mole will disappear after regular application.
Nature Republic is one of the best brands in Korea. You can trust their products.
Charcoal based face cleansers are a big hit among Korean girls. I got almost fifty of them for myself.
Another superb product in Korea is France Mud by Nature Republic. Trust me; you will not need anything else to look great.
Korean beauties believe in flaunting hairstyles. It is very common to see elaborate hairstyles.
If you plan to go to Korea, do so during Chushok or their Thanksgiving. It falls during August September period, and people shop extensively. You will be able to find some great deals on cosmetics.

Koreans like to use gel based cosmetics.
I did enjoy my trip thoroughly. Clean air, serene mountains and sparkling beaches make this place a must visit place. Koreans emphasize a lot on beauty and appearance. I hardly came across someone who was fat and/or ugly. Koreans are oriental in every sense and their standards of beauty have not changed despite all the advancement in technology.
I also learnt was there total disdain for fried food, excess salt, sugar and spices. Korean women prefer bland food. I thoroughly enjoyed Kimchi and Bibimpap. Kimchi is boiled cabbage with sauce added. Bibimpap is boiled rice with vegetables. It tastes well. Despite the fact that my skin is extremely oily, I did not encounter pimples at all.
Every culture has ancient wisdom to offer. I strongly feel that most of the problems and diseases won't arise if we stay closer to nature; and Korea has reinforced my faith. So next time you go to Korea, do not forget to get those extra bottles of France Mud by Nature Republic for this blogger in distress. These are some of the best korean beauty secrets I have to share with you. If you have any beauty tips then do share them with us.
Read More:
Which is your favourite beauty secret? Share your reviews with us.