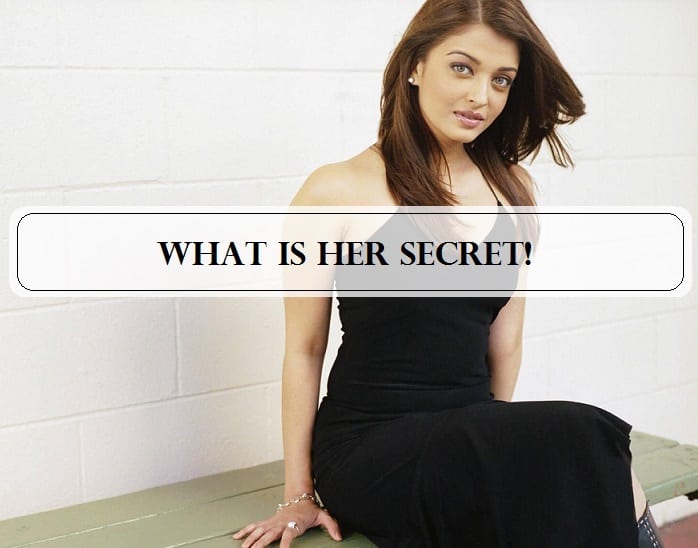 Top 12: Best Aishwarya Rai Bachchan Makeup and Beauty Secrets and Tips
When it comes to transcending borders and creating a global identity, Aishwarya Rai is a cult. She has earned enormous fame, has catapulted herself on the global map, and shares the ranks with Amitabh Bachan and Aamir Khan, of being globally recognized. Despite facing arc lights for almost two decades and now handling a baby 24×7, her beauty remains unfazed. I did feel inquisitive about Aishwarya Rai's beauty regime and did some research. Most of the Bachchan beauty tips and tricks are quite simple and easy to follow. However, it is mandatory that we are regular. Beauty is not by chance or by luck. Even if you are blessed with great features, you need to maintain a skin care regime so that your looks remain intact. The more you respect your looks, more respect you with gather for your looks.
A lot of times, I have been asked comments like "how can I look like aishwarya rai?" Remember, looking good is not a skill, it is a will issue. Definitely, I am not going to start a new career at the ripe age of 30 in the field of modeling and fashion; however, it always gives you a great feeling and sheer amount of happiness when you know that you look well. Let's see what all beauty secrets of Aishwarya Rai we can follow. These tips will help you to look good as well as stay healthy.
12 Amazing Beauty Secrets and Tips of Aishwarya Rai: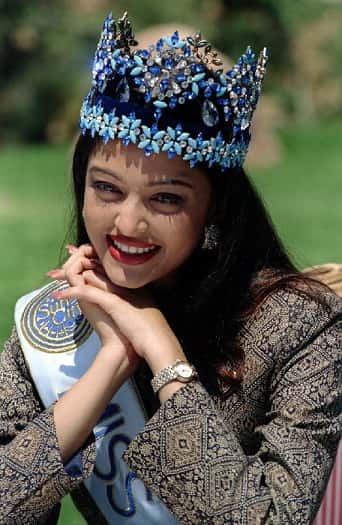 1. No alcohol and smoking:
No, it has got nothing to do with being miss goody two shoes. Alcohol, tobacco, nicotine, substance usage do not get any endorsements from her. Probably her traditional upbringing played a huge role. Alcohol on and nicotine do not signify freedom. They signify health complications. Trust me, I have personally witnessed the transformation of many people who had quit smoking. Looks change for better.
2. Skin Care Secrets:
Aishwarya Rai is a brand ambassador for L'oreal. She probably has the best of skin care products at her disposal, yet she prefers to use home based packs quite often. For example, cucum ber wedges work best for her. For exfoliation, she uses gram flour with turmeric. Use this with rose water or raw milk, depending upon your skin type. For normal and dry skin, use curd based products and for oily skin, use raw milk.
3. Diet Secrets of Aishwarya:
She prefers boiled food to fried food, which is quite explanatory. We all are slaves of our gustatory senses and hence always, or maybe sometimes, give in to the temptation of eating junk or fried food. But not Ash! She keeps her priorities right. How does oily food matter? Well, apart from helping you pile up those chunks of fat, it also reduces the capacity of enzymes to flush the toxins out and maintain the level of hydration required. Aishwarya stays away from processed food. Yes, so do I. On a serious note, processed food can cause a lot of complications later in life. I never had any taste for any kind of processed food. Remember, anything which is packed and does not get spoilt easily is usually not that healthy.
4. Hydration:
Oh yes, coming to hydration, Mrs. Bachchan also drinks a lot of water. Water keeps you hydrated, it keeps the blood pressure optimum and keeps and check on toxins. Think of your skin as a piece of land, and think whether you want to turn it into a desert or a beautiful ocean?
5. Aishwarya Rai Eats Home Cooked Food:
Apart from all of this, she prefers home cooked food. Do you really want a cool tip? Eat Khichdi for dinner. This will keep your skin healthy, and will never disappoint you with regards to fat loss. Khichdi is also considered extremely nutritious. Aishwarya Rai eats brown rice to keep her cravings intact. It fills the stomach, and does not manufacture any toxin either.
6. Favorite Makeup Product of Aishwarya Bachchan:
When it comes to make up, she is always bang on with her lipstick. So ladies, no matter, what you feel or how tired you are, always compliment your look with a dash of lipsticks. I have at least 50 lipsticks and lip glosses to cheer myself up.
7. Lemon and Honey:
I had read somewhere that Aishwarya Rai swears by the age old formula of starting your day with hot water mixed with honey and lemon. It keeps the skin hydrated, optimizes the circulation of blood helps in losing weight.
8. Quality Skin Care Products:
There is one thing which I have learnt from this diva. Instead of looking beautiful, focus on becoming beautiful. Ah, did not get the point? Spending a huge amount on make makes no sense if you end up looking like a ghost without make up. Instead, invest on some great beauty maintenance products like night creams and Sun screen lotions.
9. Highlight your favourite feature:
Work well on your assets. Yea, the facial ones for sure. Go for makeup which highlights one feature of your face. You would not want to look like a makeup mall isn't it? Either highlight your eyes, or lips or chin but that's it. Don't be a walky talky makeup shop on display.
10. Positive:
One thing I absolutely adore about this lady is her positivity. I have never, ever come across any negative statement coming out of her mouth. Trust me when I say this. She is always so full of gratitude. Be it her parents, in laws, husband or daughter, and even her colleagues. She has only nice things to say about everyone. I respect her in every sense as a lady and as a mother! The simplest beauty secret by Aishwarya.
10. Aishwarya Loves Meditation:
Aishwarya also meditates. According to her, she is in complete harmony with her inner self. She enjoys what she does, and does what she enjoys. Now many of you will think "She has been bestowed with everything so she will enjoy". No, even you perform something as simple as combing your hair, just feel happy that you have hair to comb well. I mean, there always a better way of looking at things. Probably, this outlook also makes her a winner.
11. Oils her Hair Every Week:
When it comes to your hair, keep them natural. Aishwarya says that she still does oil her hair.
12. Regular Facials:
I am sure she must be getting her facials done on a regular basis. Now I am not going to talk about the kind of facials because she has not come forward to my rescue, but I would, recommend you to be regular with the maintenance of your skin. Go with anything that suits you, but do go for a good facial or cleaning once a month.
I have tried to list down everything that I know of Aishwarya's beauty and makeup secrets. Now I will be honest, no diva or beauty queen will ever spill the beans all over. Rai has shared a few tips with us, but not everything. Hence, it is extremely important that you figure out your skin needs, research and see what suits your skin type. Nobody can be like somebody, but you can always learn a thing or two from people around you and achievers of your society.
Most of the women do not share every beauty tip, however, we at Vanity No Apologies, will surely dole out some great tips every time you come to us. We want all of you to be divas in every sense. It does not cost a lot to look great and confident, and it is important that you feel great from within as well.
Read More:
Which is your favourite beauty and makeup secrets of Aishwarya? Share your reviews with us.