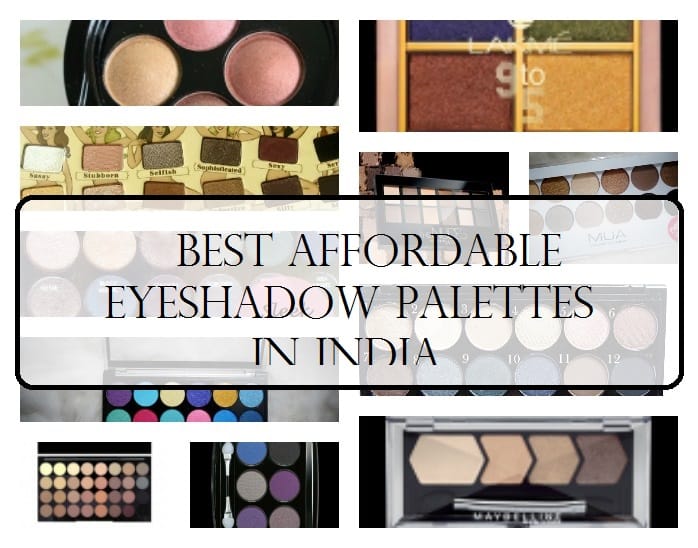 Top 11 Cheap Eyeshadow Palettes Available in India with Reviews and Prices
Which is the most used makeup product in your collection? My eye shadow palettes are the most abused because i use eye shadows every single day. I love how they frame the eyes and add a touch of drama via my eye makeup. I do not do colourful eye shadows. It is always neutral shades for me
. However, whatever might be your inclination, there are
good quality affordable eye shadow palettes
available in all brands these days. One thing to keep in mind is that many palettes contain very similar colours so keep in mind that you do not buy same colours again and again. We have compiled the
best eye shadows in our Indian market
which can be bought both online and in stores. I have not included MAC and Bobbi Brown etc here because I wanted to keep it very cheap and in budget.
Must Have Budget Eyeshadow Palette Brands:
1. Lakme 9 to 5 Quartet in Tanjore Rush:
Lakme is one of the best brands for makeup in India and this eye shadow palette is a gorgeous combination of Indian shades perfect for our skin tones. With four complimenting colours and smooth textures, this palette is perfect for Indian weddings. Small and compact, it can easily fit into your purse for touch ups too. This 9 to 5 eyeshadow by lakme also comes in 3 other shades so you can choose the shades you like.
Price: 500 INR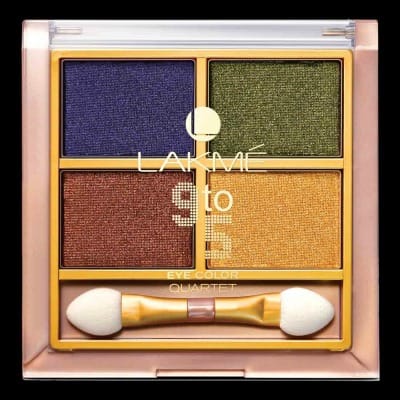 2) Maybelline The Nudes Palette:
This palette was launched amidst so much excitement among bloggers and readers alike. The palette contains 12 neutral shades right from a shimmery white to a matte black with all the browns in between. This is my most used palette and the shades are so versatile that they can even be used for brows. The brush provided with it however is not of much use and i use my MAC shadow brush to apply it. There is another great palette from Maybelline called Blushed Nudes which contains shades leaning towards pink. This has to be the bestseller pallete in India.
Price: 899 INR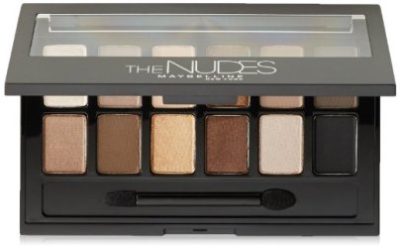 Faces Cosmetics has this beautiful quad of 4 shimmer metallic shadows. The texture is buttery and smooth and the shades are very Indian with a bronze, rose gold, gold and pink shade. With classy sturdy packaging and good quantity, this quad is perfect for travelling and for weddings and functions. For the complete review, the link is given above. The rose gold shade is a dupe of the bestseller shade from MAC, Expensive pink .
Price: 599 INR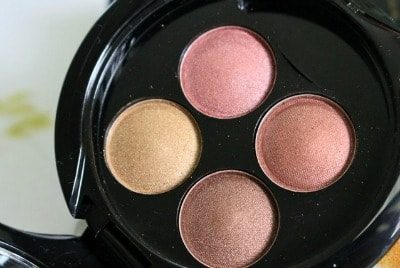 4) Makeup Revolution London Ultra Eyeshadow Flawless Matte palette:
This Eye shadow palette is a dream. With 32 matte eye shadows ranging from a muted white to browns and pinks and black, this is all you need for all your work makeup. Plus it contains a large full size mirror so this is apt for travelling too. I think this is a must have for all neutral lovers. I have another palette from the brand so i know the quality is amazing too. The lighter green shades can be used for color correction too before application of other base products.
Price: 1750 INR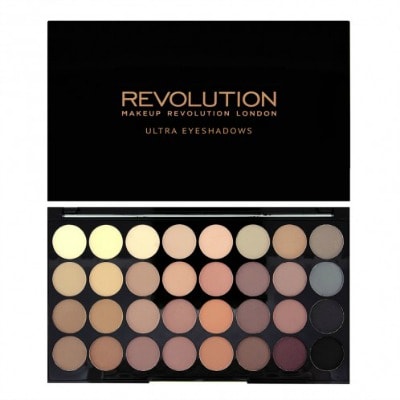 5) Lakme Absolute Illuminating Eye shadow Palette:
Available in 2 versatile shade combinations, these new palettes launched by Lakme contain 6 shades each. The silver palette contains 6 shades in combination of shimmer and satin which are perfect for night and the gold palette contains shades better suited for day looks. The Palettes come with a brush and a mirror for application.
Price: 899 INR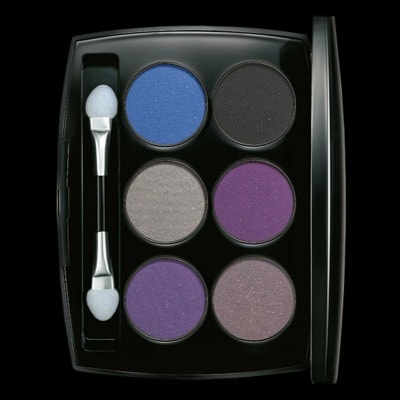 6) Maybelline Diamond Glow Eye Shadow Quad:
This palette has 4 shades with special gem like sparkles for that extra shimmer. The palette is really versatile with 4 shades to create many combinations. It is the creamiest eye shadow launched by Maybelline and the texture is powder to cream. This is best for beginners who want to start with eye shadows. Maybelline makes such great quality budget makeup products that is the most chosen brand among youngsters too . Another much raved about palette from Maybelline is Chai latte which is a best seller from Maybelline.
Price: 500 INR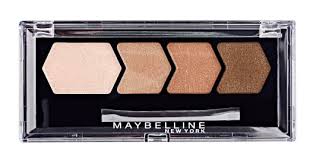 With bright neon colours, this palette is not for the faint hearted. The 12 vibrant colours with endless combinations make this apt for night outs and clubbing. The shades are highly pigmented and the texture is smooth. When using bright shades on the eyes, you should keep the rest of the makeup really simple so that it doesn't clash. You can read the full review by clicking on the link above.
Price: 840 INR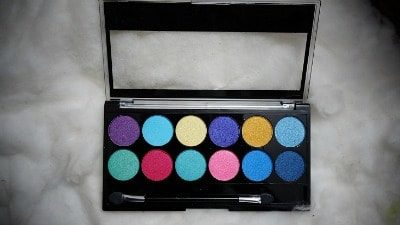 The quirky name and the 12 stunning neutral shades with almost foil like finishes make this palette a best seller from MUA. This palette is said to be the dupe of Urban Decay Naked 2 palette. The shades are a mix of satin and matte textures and the shade names are like UD Naked too. You can read the full review by following the link above. MUA products are great in terms of textures and the other palettes from the range are equally good. Another top selling eyeshadow palette here.
Price: 1050 INR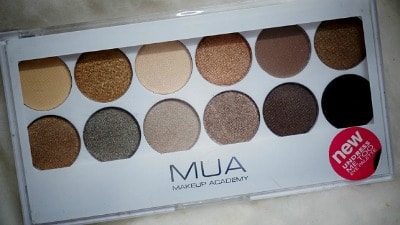 Sleek is another great brand which makes really affordable palettes. 12 shades ranging from subtle browns to metallic blue make this very versatile. The pigmentation is amazing and the staying power is great too. Shades are perfect for creating smoky eye looks. Read the full review by clicking the link above.
Price: 1045 INR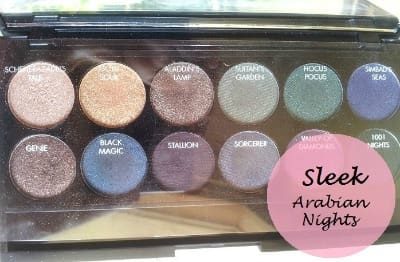 Another great palette from Sleek is the Storm Palette. It contains 3 matte and 9 shimmery shades with really great pigmentation. The texture is smooth like other sleek palettes and the staying power is 8-9 hours. The shimmery shades are perfect for festive makeup and the matte and dark blues and blacks are apt for party looks. You can read the full review by following the link above.
Price: 1045 INR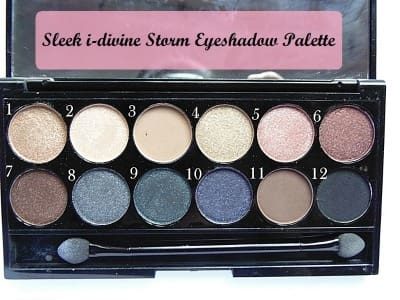 I saved this one for the last as this is one palette which knocks it right off the park in all departments. Fun quirky packaging with 12 diverse shades makes this palette a total winner. This is also one of the dupes of UD Naked Palettes and if you want to own one neutral palette, this should be the one. This is expensive compared to the other palettes but The Balm products are great in quality.
Another matte palette from The Balm Cosmetics is equally good and contains gorgeous shades. Balm products are available on many websites which ship to India. Okay its affordable in US but somehow the websites here are charging such high prices for this one. Why!
Price: 3708 INR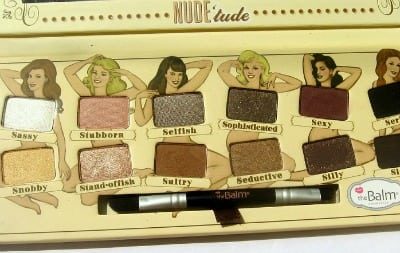 So these are the best eye shadow palettes in the Indian market in terms of quality and price. All these palettes contain great shades suited for Indian skin tones. Palettes provide great value for money because you get more shades in lesser price. When you buy 4 or 12 individual shades, they cost a lot more than the price of the palette. Also all the shades are coordinated so you can create multiple look with one palette. I only have one problem with all palettes that i have never seen a palette with one good brush provided with it.
All these brushes are totally waste and this makes another good eye shadow brush absolutely necessary for using these shadows. It would be great if these palettes come with a usable brush of good quality. I use my MAC 217 brush to apply and blend all eye shadows. It is one amazing brush for all eye makeup. Which is your most used eye shadow palette? Are you a neutral or a color lover? Or any single eye shadows you absolutely love? Let us know in the comments.
Read More:
Which is your favourite eyeshadow? Share your reviews with us.