Top 10 Different Bachelorette Party Ideas with Indian Theme
Marriage is a big change in everyone's life whether you are a man or a woman. The day before your wedding is a day of mixed feelings; you could be happy and excited, and at the same time tensed and sort of scared about your unsure future married life. All these mixed feelings may grate on your nerves and spoil the enjoyment of 'getting married'. So what most of us do these days is, have a grand pre-wedding night bash with our friends with lots of unique and fun bachelorette games and activities to keep ourselves locked away from all those unnecessary worries. This party in fact is your last party with friends in the state of being unmarried. In case of men it's called Bachelor party and in case of women, it's called Hens party or Spinster party. However the term Bachelorette party is generally used.
Both men and women see the night as their ultimate night of freedom before they finally tie the knot, and so the night is spent in a mood of party, with no restrictions! They dance, booze all night long, and there's a free flow of champagne along with a lot of frenzied dance and merriment. But if you want something unique; something unconventional for your bachelorette party, that'll be memorable, here are the best Bachelorette party ideas for you. Just read on:
List of 10 Quirky and Unconventional Bachelorette party ideas

1. Limousine Adventure
Arrange the party in a limousine: It's common to arrange the bridal party in a booked hotel or a backyard garden, where only you and your friends can frolic around. But holding it in a limousine bus with all the arrangements for partying like stereo players, spot lights and globe lights, smoke machines, etc will add a new dose of high voltage fun to your bachelorette
night, that would actually move on wheels.
Aaah
! What an adventurously, luxuriously, cool idea! Isn't it? You can easily book a limousine in India but drive in an area where there are no spoilers around (ahem..poli..ahem!)
2. Wild Bornfires
Choose a natural setting for your classy bachelorette party night: Go outside for your bridal shower, say to a beach side or in the wilderness and hold it by the campfire/born fire in a natural ambiance. This will surely make your bride party truly memorable and unique. The cool breeze teasing your hair with its chilly movements of freedom! Haha!
3. Live Your Childhood Again With A Tangy Twist
Make the night interesting by including lots of funny games made for the bride-to-be: Your bachelorette night would be something people talk about even years later if you can pack it with some real funny games. Usually these games are for adults and most of these have a frivolous undertone in them. Play yourself, make others play until everyone starts rolling with laughter. After all it could be your last night to act immature. Oh no! Don't be horrified, you can continue being immature after your marriage too. You'll have a partner in crime to do all the goofy stuff.
Spa party on your spinster party night: Often it happens that the tedious wedding preparations leave most of us utterly exhausted. You could utilize your bachelorette party to sort of unwind and pamper yourself. Get yourself a good spa on your pre-wedding night. Often many good spa parlours offer special discounts on their services for the hens parties. Avail those discounts and indulge in luxurious spa therapy packages that would include facial, body massage, manicure, pedicure, sauna, finger foods plus champagne. This can be a great idea to refresh your senses and prepare your wits for the D-day!
5. Food Food
Get Gourmet on your Bachelorette night: You could appoint a professional and reputed chef to cook a grand dinner for you and your friends at the party and at the same time, make the party an interesting learning session for some awesome dishes in order to give a pleasant surprise to your newly wedded bride or groom. It's time to impress your soulmate!
6. Ask The Universe
Get Mystical on your Bachelorette night: The night before the wedding is usually a night full of anticipations. If you wish to calm your thoughts and make your spinster night truly unique, indulge into all things mystical on the night such as arranging of a palm reading session, fortune telling session, tarot card reading session, and so on. I know this could be risky too, what if the tarot card reader reveals that your groom to be is a gay? Hahah! Forgive me for my horrible sense of humour!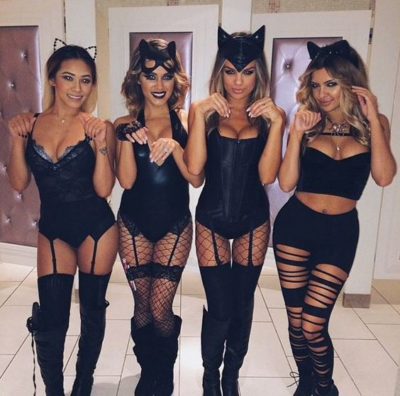 7. Don't Let Yourself Be Recognised
Make your bachelorette party interesting with elaborate costume parties: A costume party on your bridal party could liven up the entire atmosphere of the party. Make it bolder by including activities like a scavenger hunt while you are in your weird costumes. You can also become a witch or a vampire, wouldn't that be a really interesting idea? Do take a picture of yourself in that costume to show it to your soulmate, time to scare him/her "pun intended".

8. Fetch A Boat
Head out for your bachelorette party on a boat: Holding the hens party on the deck of a boat cruise or a chartered boat in the midst of the blue waters will always remain alive in your memory. You can opt for one of the best boat charter services coming with best catering facilities plus bar, fully stocked with all the hot favourite drinks. Your deck party can really gain pace with the help of suitable music and games such as wake boards, wave runners, etc. This is one of my favourite ideas, it will not only refresh you but will also connect you to the nature, you will feel more ALIVE. Don't believe me? Try it out or suggest it to a friend for a unforgettable Bachelorette.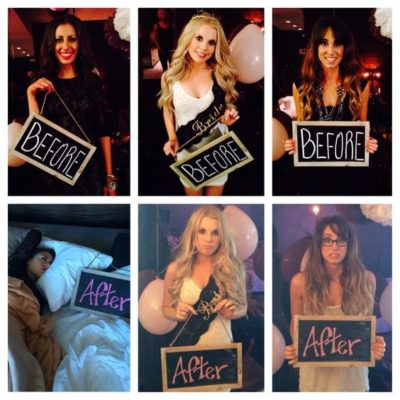 9. Be A Child
Make your Bachelorette rhythmic with all sorts of dancing steps & gestures: Another way to have an unconventional bachelorette night is to celebrate it with a free spirit and in a mood of frenzied dance. Pole dancing, belly dancing, Salsa, Tango are the dances you could do in that party to raise some heat, have lots of fun, and show off your talent! You can really be yourself in this activity with friends who have already seen the real you. This can really be soothing as it will ward off any kind of fear of loosing your freedom and individuality after marriage. Be childlike and let go!
10. Wear A Mask
Masquerade party on your cheap bachelorette night: This is one very interesting idea which could increase the fun of your bridal party a tenfold and doesn't cost much. You and your friends in masks, trying to seek each other, can really enjoy the night unlike anything! This can be really funny and interesting if at the start of the party, you call you groom/bride there to recognise you. One tip: send him/her off after that, you don't want him/her see you doing any fishy things.
So these are the best bachelorette party ideas and games which you could try, I hope now you won't be confused and will choose an idea from the above list which will really make your spinster party memorable and amazing!
Image Source: Pinterest
Read More:
Which is your favorite game to play on bridal shower? Share your reviews with us.