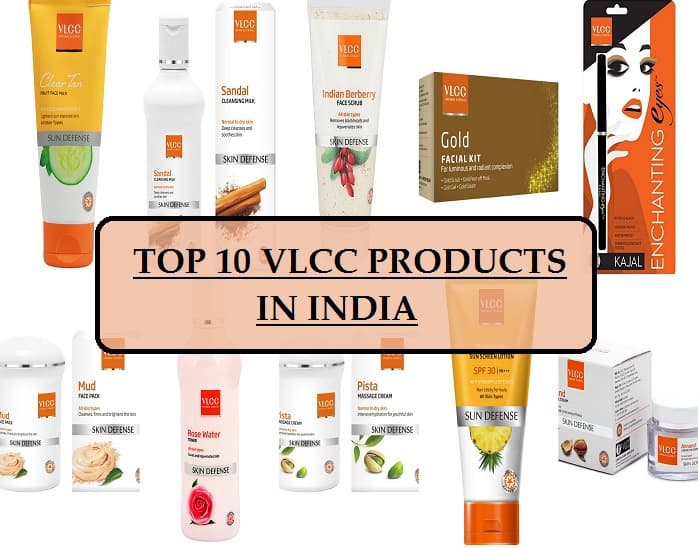 Top 10 VLCC Products In India with Reviews and Prices
VLCC was established by Mrs Vandana Luthra in the year 1989. Initially, it started as a beauty & slimming center and later expanded into the realm of wellness as well! VLCC believes that beauty and wellness are two sides of the same coin. They have an extensive range of Personal Care as well as Wellness products. VLCC products cater to various skin needs such as skin whitening, skin care, hair care, oily skin, dry skin, anti-ageing, hand & foot care, among others and are manufactured under the VLCC Natural Sciences banner. I have tried several VLCC products and personally love them. VLCC emphasizes on deriving inspiration from nature as well as the age-old Ayurveda herbal ingredients to create gentle yet effective products.
In addition to providing good quality, they are made from herbal ingredients, which is an added boon for the skin. So, without further ado, let's get started & take a look at some of the bestsellers from the house of VLCC. Keep reading to find out more!
List of VLCC Must Have Products:
1. VLCC Indian Berberry Face Scrub:
This had to be on top of my vlcc list! Loaded with the goodness of Indian Berberry and Papaya seed, this is a wonderful product from VLCC. The scrub has a smooth creamy texture that spreads easily on the skin. The granules are just right, neither too harsh nor too soft. They exfoliate the skin really well & make it soft, clear & refreshed. It does a good job of removing whiteheads & blackheads & makes the pores clean too! I have been using this scrub for a long time now & am personally very happy with the results! Price
: Rs 220 for 80 gm
2. VLCC Matte Look Sunscreen Lotion SPF 30 PA+++:
As we all are aware that sunscreen is one of the most vital product in the summer season. The VLCC Matte look sunscreen lotion contains pineapple extracts & has a lovely fragrance. The texture is creamy and makes the skin soft and smooth. It offers sun protection of SPF 30 and works well to prevent tanning. It gives a matte finish to the skin without feeling heavy or greasy. My favourite product from vlcc for tanning and sun damage. Price: Rs 115 for 30 gm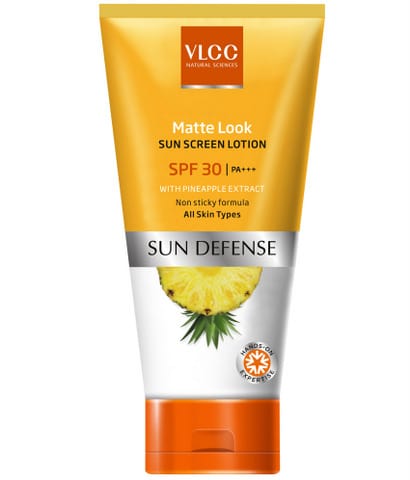 3. VLCC Almond Under Eye Cream:
The under-eye area is soft & delicate, and hence, requires extra attention in order to keep it well moisturized and avoid dark circles & puffy eyes. This under eye cream by VLCC contains ingredients like Chamomile extracts, Wheatgerm Oil & Vitamin E which help in moisturizing the under-eye area. It comes in a tub packaging and has a creamy texture. Being lightweight, it gets absorbed into the skin easily & hydrates the under eye area. Regular usage reduces dark circles and fine lines while soothing the eyes. This is one of thest vlcc products for skin care. Since only little product is required for each use, it goes a long way. Moreover, it is easy on the wallet too! Price: Rs 195 for 15 ml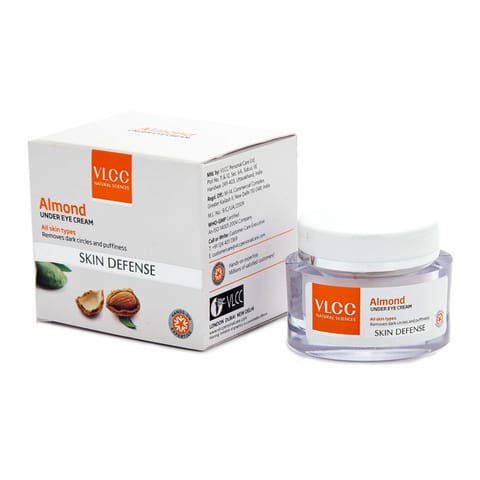 4. VLCC Sandal Cleansing Milk:
This is one of my personal favorites from VLCC! The cleansing milk comes in a typical VLCC bottle packaging with a flip top cap. It is white in color & has a runny texture. It feels light & gentle on the skin and removes dirt & dust effectively without leaving any greasy feeling behind. It also removes traces of makeup effectively. It works wonderfully as a cleanser & has a pleasant sandalwood fragrance. Along with this, it is easily available & budget friendly vlcc product too! Price: Rs 140 for 100 ml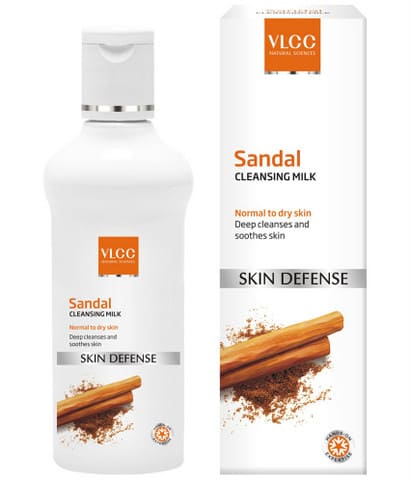 5. VLCC Gold Facial Kit:
No time to rush to the salon? Try out VLCC Gold Facial Kit at the comfort of your home! The kit contains 6 sachets, namely Comfrey Cleanser cum Toner, Gold Scrub, Gold Gel, Gold Cream, Gold Peel-off Mask and Oil Free Moisturizing Gel. The products work well together for skin lightening and whitening and to give a healthy radiant glow to the skin and make it soft and smooth. This is a budget friendly option and easy to use as well! Price: Rs 250 for 60 gm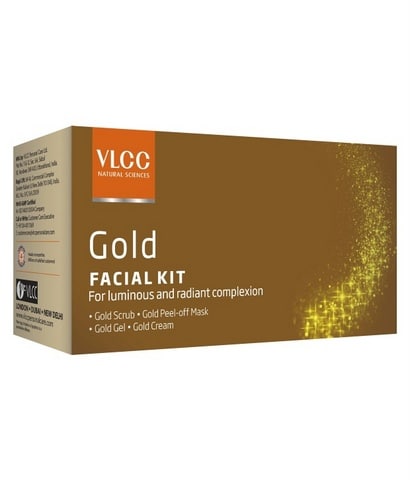 6. VLCC Mud Face Pack:
A face pack is essential in the hot summer months in order to make the skin soft and smooth and keep oil at bay. The VLCC Mud face pack comes in a white colored tub packaging & contains kaolin. Since this is a ready-to-use face pack from vlcc, there is no hassle of mixing any kind of ingredients every time before use. The texture is thick & creamy and spreads easily on the skin. It makes the skin soft, adds a healthy glow and leaves it feeling refreshed! Price: Rs 220 for 70 gm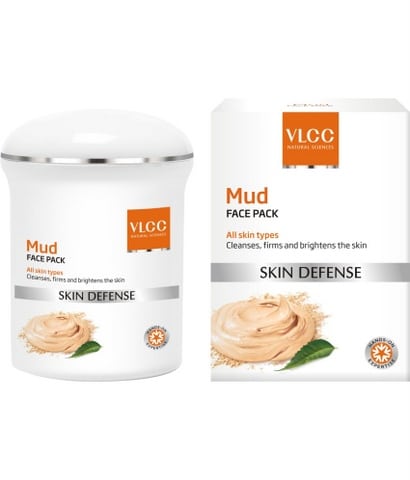 7. VLCC Rose Water Toner:
A toner plays an important role in the CTM routine & assumes even more significance in the hot & humid weather. And, it is commonly known that Rose Water acts as a natural toner! This VLCC toner for oily combination skin is a part of their Skin Defense range and comes in a pretty bottle packaging which is quite sturdy and travel friendly. The toner is a colorless transparent liquid and has a refreshing rose fragrance. It is gentle on the skin and keeps it soft & hydrated. It also adds a lovely glow to the face & is suitable for oily skin . Along with this, since it consists of natural ingredients, it does not cause any irritation or allergies either! Price: Rs 130 for 100 ml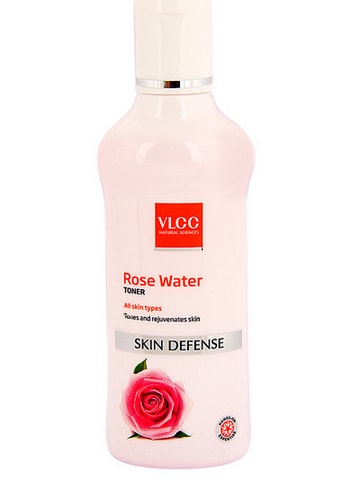 8. VLCC Enchanting Eyes Kajal:
With numerous kajal brands in the market today, this one from VLCC is the latest entrant. The kajal comes in a retractable twist-up pencil form. It is dermatologically tested and enriched with botanical extracts. The texture is soft and creamy and hence glides on smoothly. The color payoff of the vlcc kajal is good & it imparts a dark black color in a single swipe. Once set, it does not smudge and stays put for 7-8 hours easily. Removing it is also not a pain and any makeup remover or baby oil will do the job. Moreover, it does not cause any irritation to the eyes and is also safe for those who wear contact lenses. Price: Rs 199 for 0.3 gm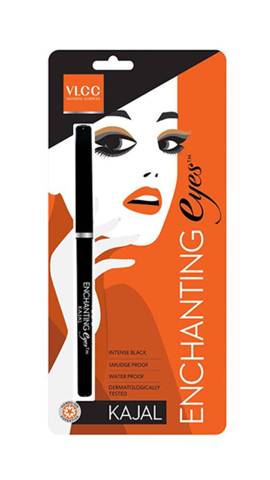 9. VLCC Clear Tan Fruits Face Pack:
Come summers, skin tan is a common problem faced many women. Well, this VLCC face pack is here to help you out! It has a thick creamy texture which smoothly spreads on the skin. It makes the skin soft & supple and adds a radiant glow as well. It effectively removes tan and brightens up the face. It contains natural ingredients like Aloe Vera, Almond oil, Pineapple extracts & Cucumber, so you do not need to worry about putting on harsh chemicals on your face. Again one of the best sellers from vlcc range. And, it is reasonably priced too! Price
: Rs 215 for 85 gm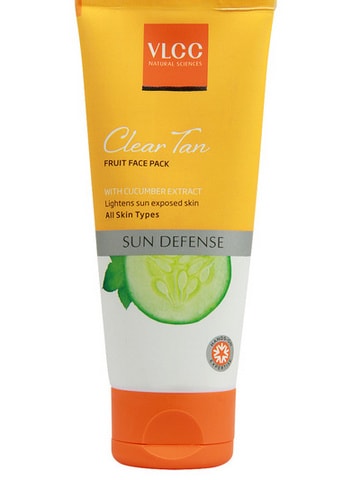 10. VLCC Pista Massage Cream:
Last, but definitely not the least, the Pista massage cream comes in a cute tub packaging. It is enriched with exotic ingredients like Pistachio and Nutmeg. The cream is green in color and is suitable for normal to dry skinned beauties. It easily gets absorbed into the skin and makes it soft & supple without leaving any greasiness behind. It provides the necessary nourishment along with a soothing effect. All in all, this is another wonderful product from VLCC & is truly worth the money! Price: Rs 235 for 50 gm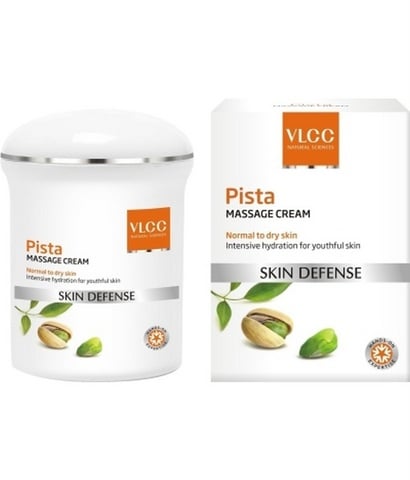 So girls, these are some of the top selling products from VLCC and as you might notice, these are quite affordable too! Quality products at an affordable price! What more can we ask for, right? And, do let us know which one of these is your must have?
Read More:
Which is your favourite VLCC product? Share your reviews with us.