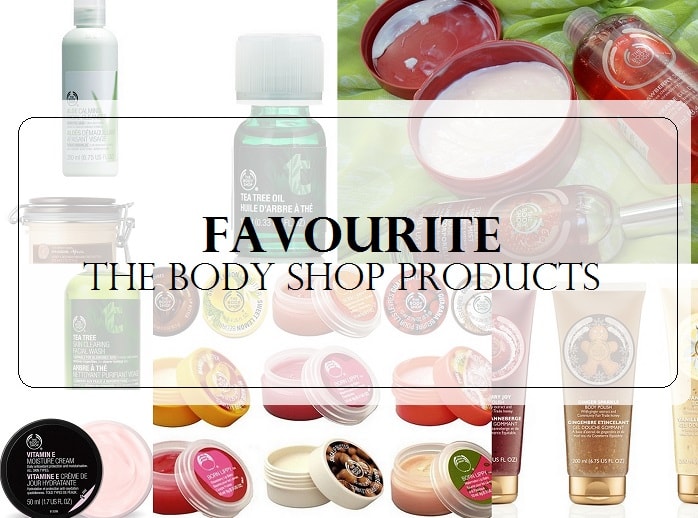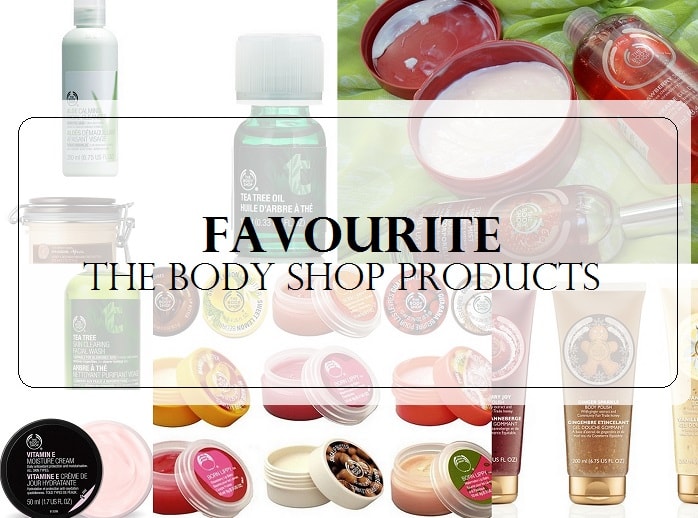 Top 10: Best The Body Shop Products Available in India with Reviews, Price List
Whenever I visit a mall, I shorten my steps and lower my pace whenever I walk past The Body Shop outlets.  I have always loved their cruelty free products as they deliver what the offer and their collection is so vast and for specific skin types like oily skin, dry skin, sensitive skin and combination skin. There is always something present for someone. Today I am going to accumulate the list of top 10 Body Shop products which are available in India. They are a must have for every woman who considers The Body Shop their Prince Charming! Right from their body butters to their tea tree oil range, there is something for everyone.
The Body Shop has always been one of my favourite destinations and I am always entrapped by their various fragrances which are always present in the stores. Even if I buy their product or not, I will always enter their stores to see what's new and to inhale in their absolutely ravishing body mist fragrances.
Ten Best The Body Shop Products in India
Vitamin E Intense Moisture Cream: for sensitive skin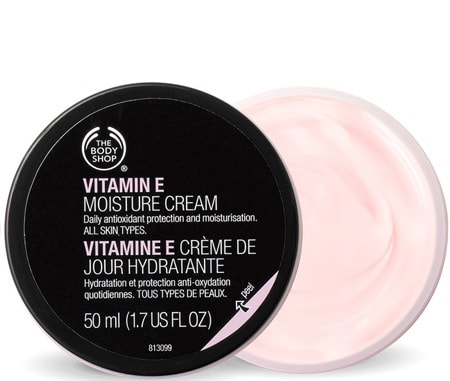 This cream was the first Body Shop product I had owned and loved. The three key ingredients in this cream are Vitamin E, which is a very powerful antioxidant that helps repair damage skin, Sorbitol, an excellent agent to preserve skin moisture and Lanolin which protects and moisturizes the skin and is also one of the richest moisturizer available. The thick creamy cream gets absorbed into the skin very quickly and leaves it looking healthier, softer and more supple than ever! Perfect for dry skin especially in winter months. Price in India: Rs.1195
The Body Shop Tea Tree Oil: for oily acne prone skin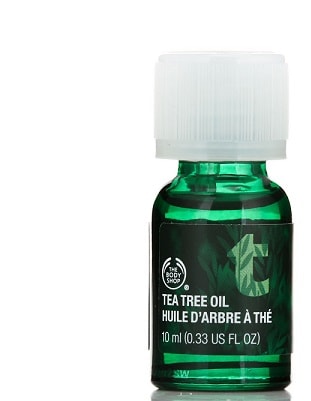 This tea tree oil helps achieve a clear skin by reducing pimples and blemishes. The TBS product is enriched with organic tea tree oil from Kenya and it is clinically proven to help visibly reduce pimples and blemishes and bring forth the clear skin hidden underneath. You can use it in face packs and night creams or apply it directly on your problem areas. One of the best tea tree oils in India ever. Price in India: Rs.695
The Body Shop Hand Creams:
Their packaging of the body shop creams was the first thing that drew me to them which resemble so much like the Crabtree and Evelyn hand creams. Like our face and body, our hands also require moisturization and we often forget to provide them that. Available in so many delicious types, these TBS hand creams are so hydrating and moisturizing. They leave the driest of hands, supple and soft. It goes deep into the skin and provides effective conditioning to it. Price in India: Rs.425
The Body Shop Tea Tree Facial Wash: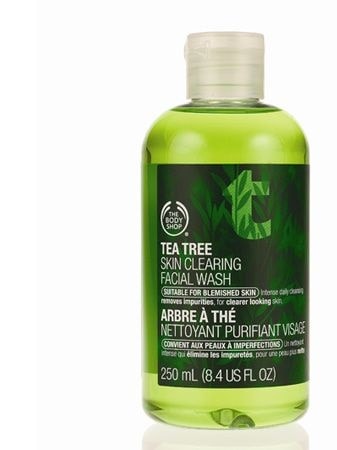 The cooling effect of this body shop face wash helps relax your face after a long tiring day and cools down the heat which often leads to boils and pimples. Skin feels squeaky clean and fresh which is very important if you want to avoid pimples. Over time this TBS face wash helps reduce blemishes and it doesn't make the sky dry and dull after a wash. It also removes the excess oil from the skin. Price in India: Rs.695
The Body Shop Body Butters: best body butters in India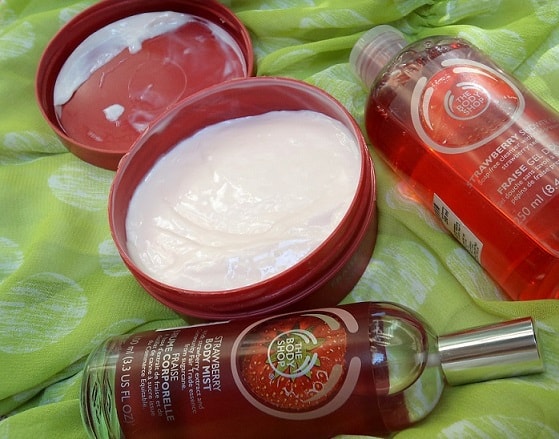 Nothing is better than lathering up your body with thick rich creamy scented lotions and creams. Available in so many types and fragrances, the body butters by The Body Shop is easily one of the best products available from this company. It provides such intense moisturization and leaves you kin so soft, smooth and supple for hours and hours! These TBS body butters are perfect for both summer and winter months. Price in India: Rs.1095
The Body Shop Body Polish: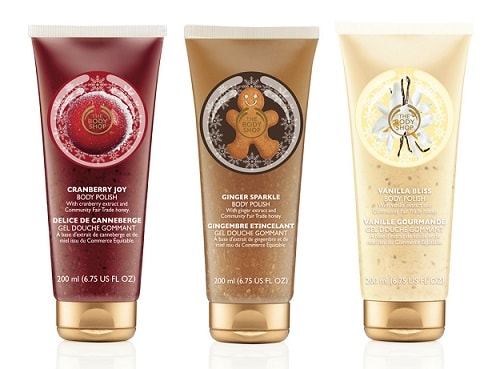 We all want our skin to be squeaky clean just as our faces but sometimes scrubs can be too drying or too rough on the skin. This product from the body shop is one of the best body scrubs out there in the market with several fragrances and types to choose from. They leave the body so clean and leave behind a trail of fragrance. It is suitable for everyday use as the particles are not harsh on the skin but they clean effectively. Price in India: Rs.650
The Body Shop Body Mists: best body shop product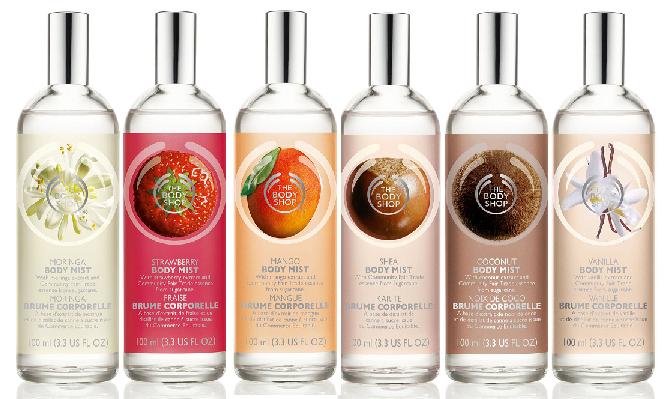 I am a huge fan of their entire body mist collection. TBS Japanese Cherry Blossom and White Musk being my favourite. There are so many fragrances to choose from the body shop body mists and there will be one which defines your personality. Each of them are so refreshing and subtle at the same time. They are available in various bottles making them travel friendly as well. They last for a long time and add a splash of freshness whenever you spray them on. Price in India: Rs.795
The Body Shop Lip Butters: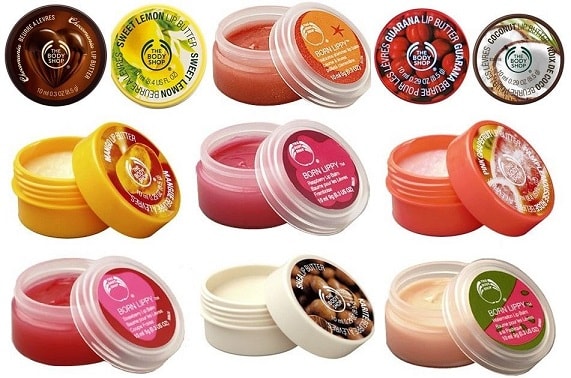 Winter months mean chapped lips and like TBS body butters, their lip butters are equally effective and provide those lips the hydration and moisturization they so desperately want. Body shop lip butters also leave long term affects on the lips as their consistency is so thick, rich and creamy. One of the best products by the body shop after body butters. Price in India: Rs.350
The Body Shop SPA Wisdom Africa: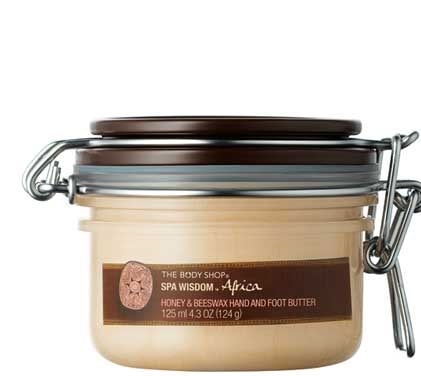 This creamy TBS salt scrub leaves the body deliciously soft and supple for all day long. The shea butter and sesame oil present in thisbody shop scrub goes deep into the skin while exfoliating and nourishes the skin from within. It also comes in a very attractive container. The salt scrub is thick and it melts away during the scrubbing process.
The Body Shop Facial Cleansers: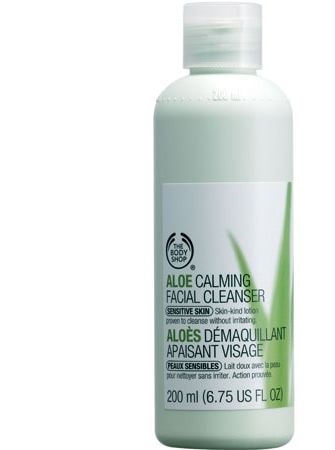 Available for various skin types, these TBS cleaners are very mild on the skin and tackle the problems they are required to address. The results are shown after a few days of continuous use. They are very gentle on the skin and they do not leave it looking dried and dull. Price in India: Rs.695
These are some of my favourite products from the body shop which are available to buy in their stores, official Indian website and other e-commerce websites as well.
By Contributor: Ananya
Which is your favourite The Body Shop product? Share your reviews with us.