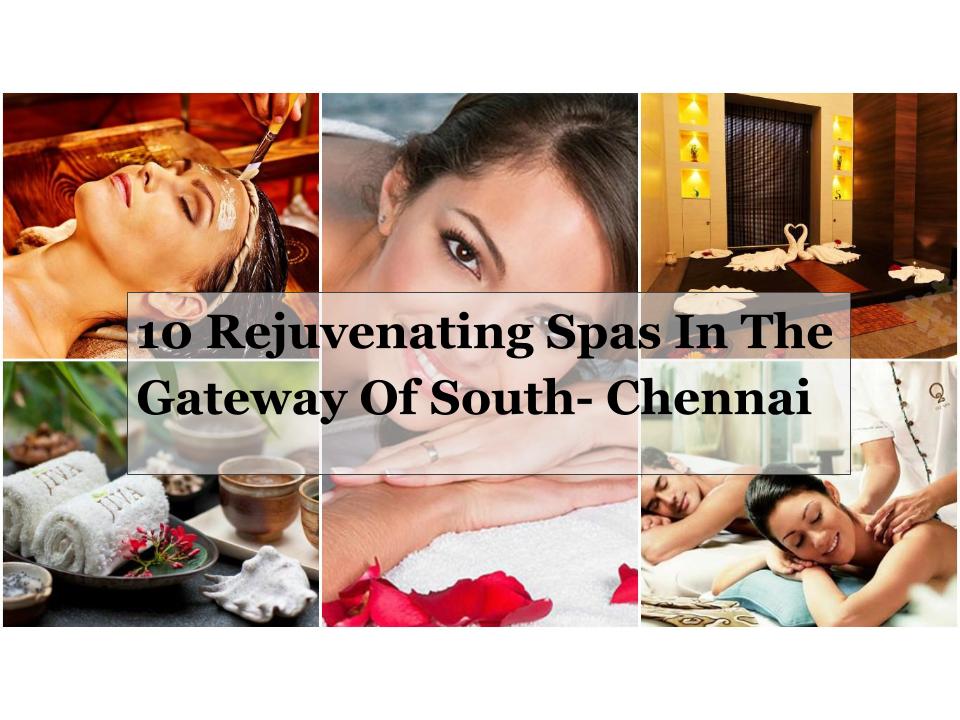 Top 10 Spas in Chennai
To be born in a metro city like Chennai has its own benefits. But along with the benefits, you have to even undergo the mind-boggling traffic, pollution, and stressful work life. After a tiring week at work all I look forward to the weekend is to sit and relax at the spa. If you are thinking a spa treatment would cost you a million bucks then no folks, the spas at Chennai are worth every penny. The best way to de-stress and escape from the hustle, bustle of the life is to revitalize your senses and get a good body massage by spending a day at the city's best spas. The city of Chennai is flourished with amazing spa boutiques and as I love experimenting new spa centers, I decided to write a post on the 10 must visit spas in Chennai. I hope my reviews help you in picking the right spa for the weekend.
1. O2 Spa:
With a motto of harmonizing your mind, body and soul, you are sure to escape into a world of pampering and luxury with O2 Spa. Presently there are five spa centers across the city, in which I have tried the spa at the Forum Vijaya Mall. I have always had the best experience, the staffs are friendly and welcoming. Also, they have a wide range of amazing services such as scrubs, wraps, body and facial massages and much more varying from 60 minutes to 90 minutes. If you book a service through their own app, then you could get a 15% discount. This is the best place for a spa in chennai if you are looking for a rejuvenating experience.
Address: 4th Floor, 183, N.S.K., Forum Vijaya Mall, Arcot Rd, Sector 13 Jeevanantham Salai, Chennai, Tamil Nadu 600026
2. Aura Spa:
If you want to evoke your senses and feel blissful, then Aura Spa is the best spa. It is an award-winning spa of the sophisticated The Park hotel and the best thing is the fabulous service they provide, which would definitely de-clutter and de-stress your body. Even a 30 minutes spa would revive you completely and give you a whole new experience. From traditional spa such as Balinese, Shirodhara spa to Swedish spa you can chose any spa and be assured to come out with a satisfaction. After a relaxing spa, you can spoil yourself with steam and sauna bath. Tempted??
Address: No.601, Anna Salai, Chennai, Tamil Nadu 600006
3. Jiva Spa:
Jiva spa is a signature spa of the Taj groups and after your experience at this delightful spa, you would feel reawakened. There are three Jiva spa centers across Chennai, but I would recommend the Jiva Spa at Taj Fisherman's Cove as the place is magnificent and resplendent. They have a wide range of spa therapies ranging from signature therapies, Indian therapies, aromatherapy to scrub, wraps and beauty therapies. The unique thing about Jiva spa is that along with your soul and mind, they evoke your body with spa cuisines that are prepared with organic foods. Stimulate your inner force and feel heavenly with Jiva spa.
 Address: Covelong Beacham, Kancheepuram Dist., Chennai, Tamil Nadu 603112
4. Mantra Bali Spa: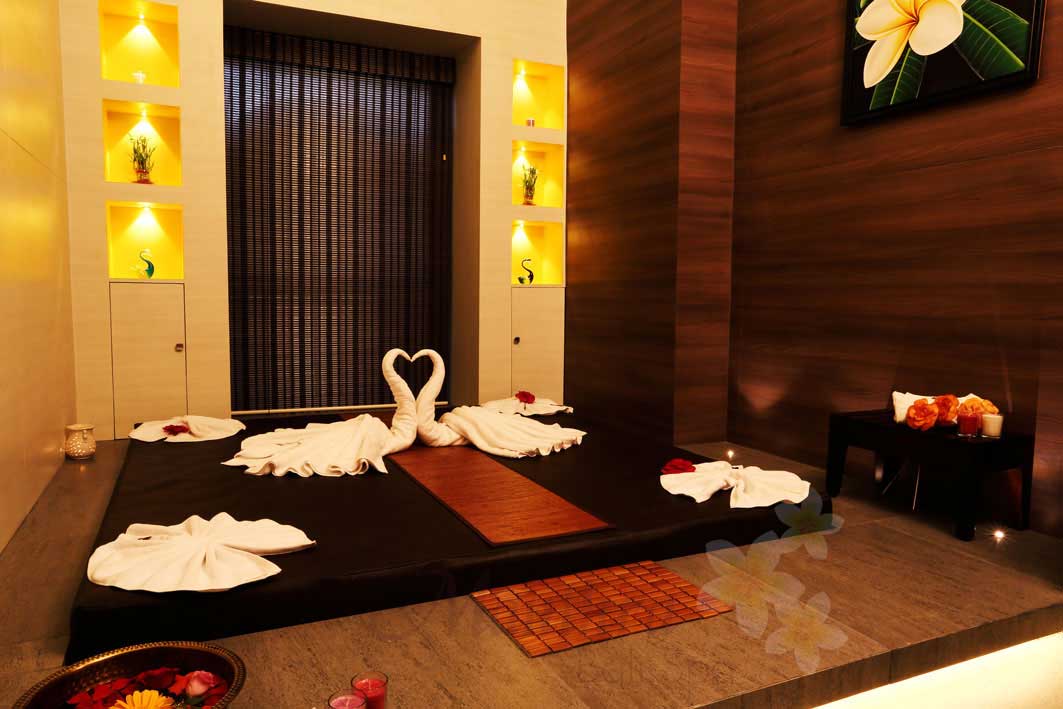 As the name suggests, this spa mostly concentrates on Balinese massage. Located at the Khader Nawaz Road, the place is a paradise on Chennai. They take special care in releasing your body stress and make you feel rejuvenated from deep within. The signature therapy has a unique name and is for 90 minutes, whereas the full body massage comes for 60 to 90 minutes. If you want to pamper your partner then you can try their couple packages that would give you a whole revitalizing feeling. Definitely one of the best spas in the city of Chennai.
Address: 2nd Floor,, 24, Khader Nawaz Khan Rd, Srirampuram, Nungambakkam, Chennai, Tamil Nadu 600006
5. Spa Influence:
This is my favorite luxury spa in Chennai that makes me feel splendid after every therapy. They have three branches in Chennai and I have visited the Anna nagar branch. They have therapies from head to toe and the only thing you take back home after the service is happiness. I have tried the Influence Signature massage which was amazing, but apart from that, they have ace services such as Thai yoga massage, four-hands Hawaiian massage and much more. They even have tranquilizing body scrubs, wraps, hair spas that would sooth your body and mind.
The unique thing about Spa Influence is that they give you cool offers and even have yearly memberships which would benefit those who go for monthly body spas. Indulge in the luxe of life with this alluring spa.
Address: 2nd Floor, i-28, i Near, Chintamani, 1st Ave, G Block, Annanagar East, Chennai, Tamil Nadu 600041
6. Footworks Foot Reflexology:
If your work makes you stand for long hours or if you have shoulder pain then I would recommend you to try this wonderful foot spa. Footworks foot reflexology spa mainly focuses on relaxing the entire body through foot and trust me foot reflexology would make you feel heavenly. Reflexology helps in increasing blood circulation, reducing anxiety, improve the sleep quality and a perfect way to pamper yourself. A 30 to 90 minute of reflexology will heal your deep tissues pain and give you utmost relaxation.
Address: First Floor, Shop No.13, Jaganathan Road, Nungambakkam, Chennai, Tamil Nadu 600034
7. Sowkhya Ayurvedic Spa:
The word Saukhyam means wellness of the body, mind, soul and with a motto of wellness, this spa takes care of stress management, detoxification, and rejuvenation. If you are looking for ayurvedic spa then this is the most loved ayurvedic spa in the city. The masseuses are highly qualified ayurvedic therapists who remove the body tensions and even help in recovering from any health issues. Along with spa, they even offer weight loss programs, curative treatments and beauty treatments. This spa is the solution to all health and wellness issues, so you can happily say goodbye to your stress and body tensions at this fabulous ayurvedic spa.
Address: No 22, Jaganathan Road, Near Vijay TV Office, Nungambakkam, Chennai, Tamil Nadu 600034
8. Antahpura Spa: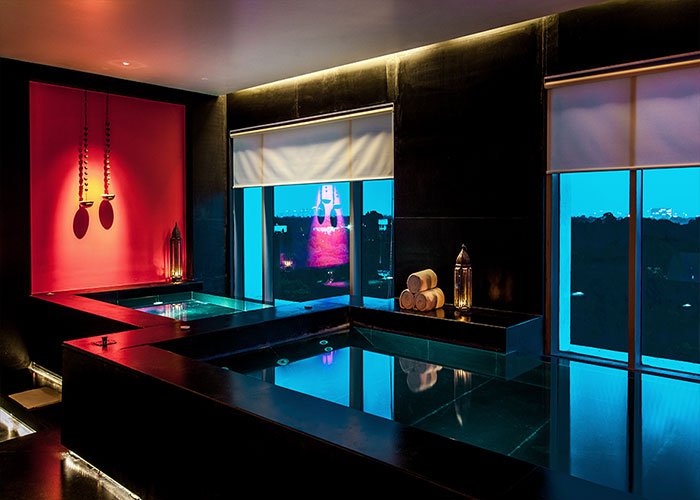 Leave behind the stressful life once you enter the award-winning spa of Park Hyatt hotel. Yes, Antahpura Spa redefines the spa experience and is the most recommended spa center for those who are looking for ancient therapies. The minute you enter the spa center, you would instantly feel inner serenity, the dim lights, soothing music, aromatic oils and magical masseuse is all that you would want at the end of the day. They offer Chettinad therapies, Tamil herbo-mineral healing therapies and western therapies for body and face that would bring an absolute inner peace and calm your senses. Their Samatva Sanskar therapy is quite popular and would make you attain eternal bliss. Again a top rated spa in Chennai.
Address: 39, Velachery Main Rd, Guindy, Chennai, Tamil Nadu 600032
9. Willow Spa:
A luxury spa that promises to unwind all your body and mind stress with their wide range of spa services. All the therapies come for 60 to 90 minutes at a price which would make you visit again. They help you in picking the spa service based on your requirement and would provide you the best service. From Balinese massage, Deep tissue massage to Hot Stone massage, Willow's signature massage and much more, you would be tempted to try all of the services. They even offer facial, scrub and wrap services and have membership plans with discounts.
Address: 235, Kilpauk Garden Road, Kilpauk, Chennai, Tamil Nadu 600010
10. Oryza: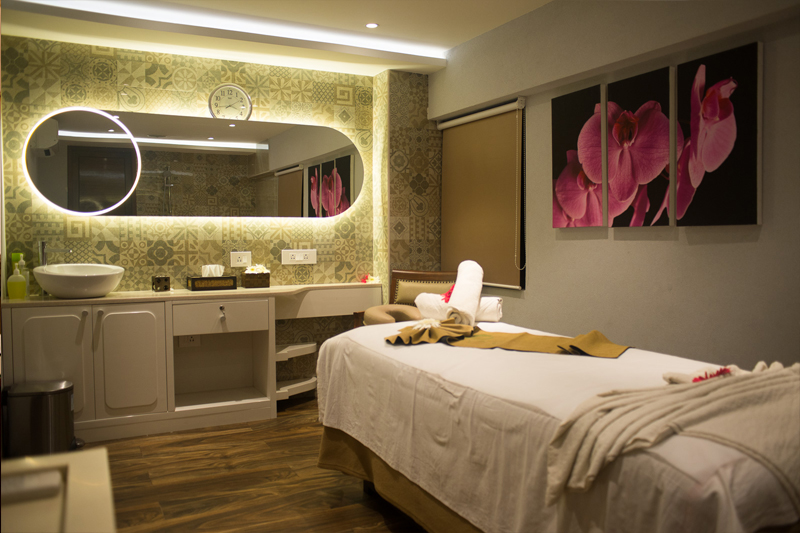 A spa service at Oryza is sure to make you feel delightful and relaxed. Oryza is a botanical name of wild rice and with ancient herbs and oils, they provide a complete bliss to their customers. It has four locations in Chennai and each of the location has its own special spa treatment. The unique thing about the spa is that they have pre and postnatal spa for the mommies and the Essentially Oryza gives you a head to toe spa which lasts for 4-7 hours. Along with spa therapies, they even offer body beautifiers, foot spa and much more.
Address: 2nd & 3rd Floor, Saba House, No 209/A , Opp Crown plaza hotel outer gate, St Marys Rd, Alwarpet, Chennai, Tamil Nadu 600018
Read More:
Which of these is your favorite spa in Chennai? We would love to hear your reviews.