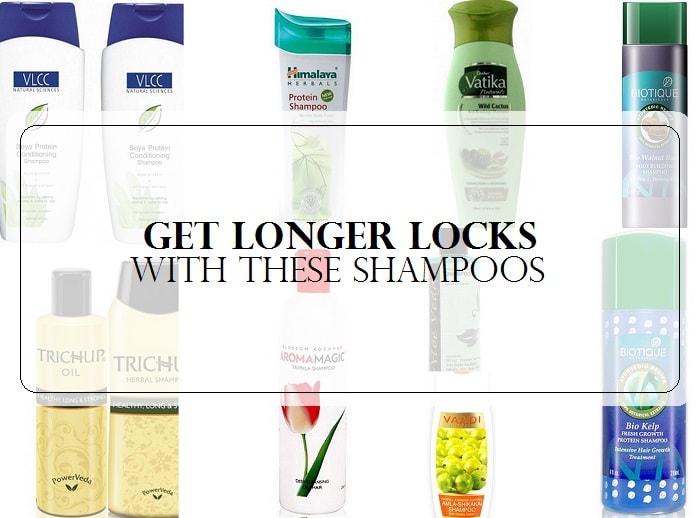 Top 10: Best Shampoos for Hair Growth and Hair Loss Control Available in India with Reviews, Price List
One of our main concerns right now is hair loss and it occurs due to several factors such as stress, pollution, environment, lifestyle, hygiene and our busy schedules. In our free time, we tend to spend it by casually hanging out in our living rooms or by catching up on our beauty sleep. Few have the energy to make a hair mask or massage a hair oil. Hair loss is caused by both external and intern al factors. With our busy lifestyle, it is taking a toll on our hair and we lament over the hair strands which we see on our brushes, combs, towels or just fingers! Here are 10 best shampoos for hair growth available in the Indian market which should help with hair loss.
With so less time, we turn to the companies for our refuge and solution and experiment with several bottles of hair growth shampoos to figure out which one actually works and doesn't damage our hair further.
List of Top Ten Hair Growth Shampoos Available in India
Baba Ram Dev's Patanjali Kesh Kanti Shampoo:
The main ingredients of this shampoo are Neem, tulsi, aloe vera, mehendi and bhringaraj. This shampoo is very useful when it comes to prevent dryness, hairfall and roughness. By removing the dryness and restoring moisture, less dandruff is produced and hence hair is more healthy and improved. Several people have used this shampoo and their results have always been positive. The texture is quite runny and is milky white in colour. It has a floral fragrance as well. Hair is restored to its former glory after only a few washes. One of the best budget shampoo for hair growth in India. Price: Rs.95 for 200ml.
Biotique Bio Kelp Fresh Growth Protein Shampoo: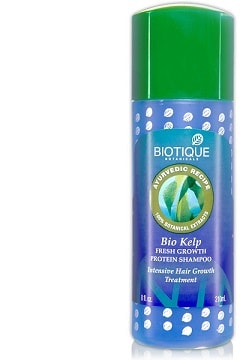 This shampoo has the same ingredients as Patanjali and they claim to be organically pure with no preservatives. The ingredients present in the shampoo each have a specific purpose which help serve in hair growth, protection and improvement. It cleans the hair very deeply and peppermint oil in the shampoo helps relax the muscles and nerves. Price: Rs.155
Aroma Magic Triphla Shampoo: mild shampoo for hair growth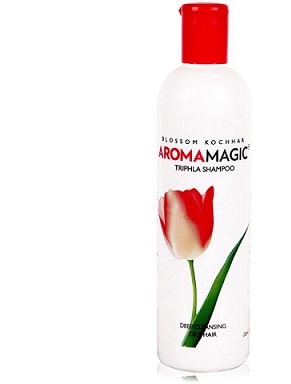 This is a very gentle shampoo and is formulated with several natural ingredients, the main ingredient being triphla which helps in hair strengthening. It has a gel texture and is green in colour. It is like a mild hair cleanser which doesn't foam much. Since it's a mild cleanser, it is recommended for oily hair. It also helps keep the scalp oil and grease free. It is also very affordable. Price: Rs.130
Vaadi Herbals Amla Shikakai Shampoo: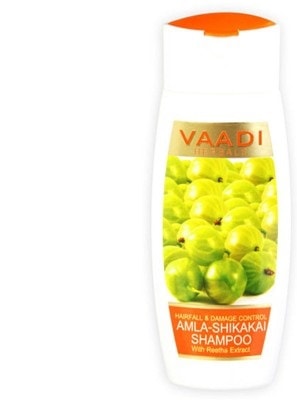 Shampoo is enriched with rich products such as shikakai and amla which are great ingredients and help in hair repair and growth. It also has the goodness of soy protein and reetha to provide extra nourishment to the hair. Price: Rs.50
Biotique Walnuts Barks Hair Shampoo: cruelty free shampoo for hair growth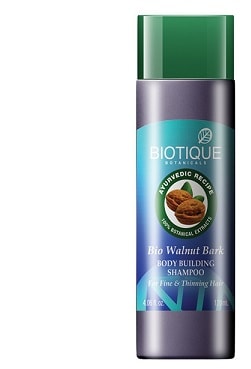 The shampoo cleans the scalp very nicely and rids it off dirt and grime. It gives the hair a voluminous look and makes it incredibly soft and smooth. The shampoo contains the goodness of reetha, amla and walnut barks. It is also very easily available. The shampoo has also not been tested on animals. Price: Rs.250
Trichup Complete Hair Care Shampoo: for long and strong hair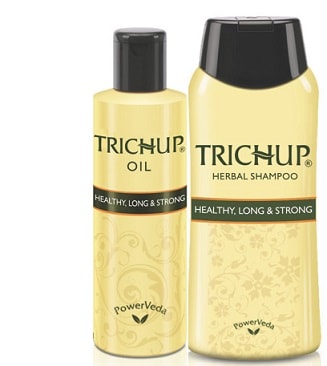 In short, this shampoo delivers a lot such as moisturization and it also help reduce hair fall and detoxifies the hair roots and follicles. The shampoo is also enriched with vitamin B12 and it also stops the burning and itching sensation which everybody experiences during the summer months and sometimes even during the winter season. Price: Rs.125
Himalaya Herbals Protein Shampoo: paraben free hair growth shampoo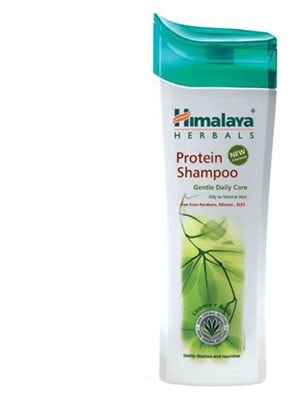 The pale yellow running liquid has a floral scent and it comes in a sturdy, travel friendly packaging. The shampoo cleanses the scalp very well and is also a good option for people with oily scalp. It keeps the hair fresh for a few days. It is also paraben and silicone free and it also doesn't cause any hair fall. Price: Rs.140
Aloe Veda Herbal Conditioning Shampoo: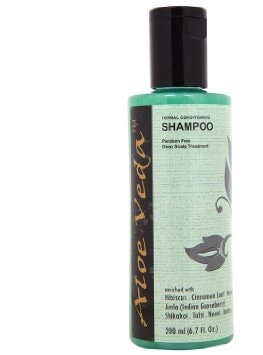 It makes hair super smooth and shiny. It has a very mild consistency and is suitable for oily and dry hair. The shampoo's main ingredient is aloe vera and green apple extract. This bottle of shampoo is also very affordable and travel friendly. Price: Rs.150
Dabur Vatika Wild Cactus Anti Breakage Shampoo: for hair loss control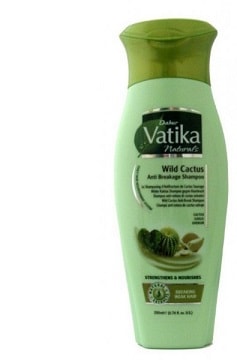 While environmental factor sure effect the quality of our hair, the daily use of several chemical hair products, bleaching and other hair treatments also leads to its damage and dullness. The active ingredients of this shampoo helps decrease hair loss and provides the scalp the nourishment it needs to hold the roots together and ensure the proper growth of hair.
VLCC Natural Sciences Soya Protein Conditioning Shampoo:
This product contains many natural ingredients which helps the hair and the scalp. It is also very reasonably priced and does a really good job in improving the hair texture and growth. Since it is a conditioning shampoo, it is suitable for dry and flaky hair as it goes deep and moisturizes the scalp and helps get rid of dandruff and dryness. It helps the hair impart a healthy natural shine and italso makes it very soft and smooth. Price: Rs.150
By Contributor: Ananya
Which is your favourite shampoo for hair growth? Share your reviews with us.